Happy World Photography Day! My interest in photography began at the age of nine, when I found a library book about how to make a pinhole camera out of cardboard, tape, and aluminum foil. I did it, and it worked! Of course, not everything I try works. Some things are a downright challenge. Self-portraits, for starters.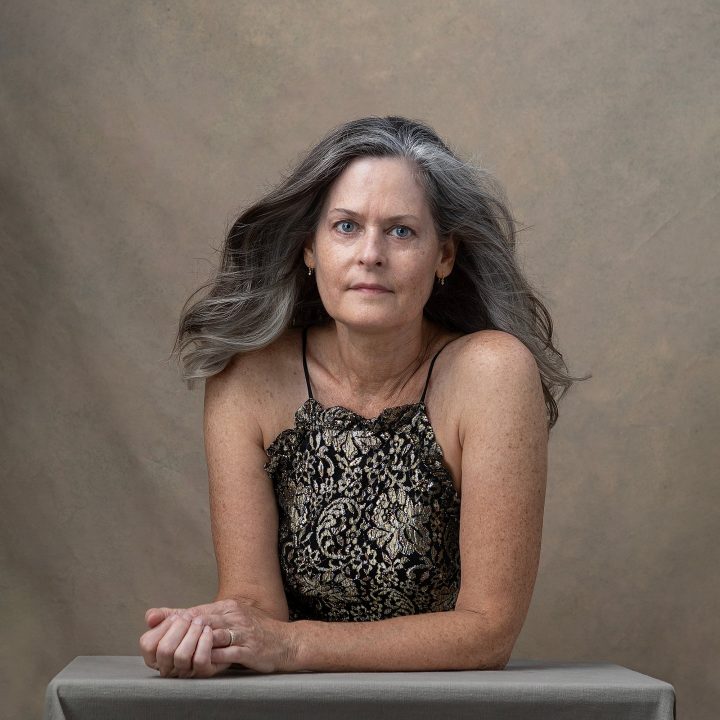 When I make self-portraits, I put my camera on a tripod, set the interval timer, and focus on a light stand I have set up in my place. I press the shutter and RUN to get in place. I throw the light stand out of the frame and try to look calm! It doesn't always work. Add a dog, and it's twice as hard.
Recently, I wanted some photos with our new puppy, Viktor von Schwartz. He's four months old now, a rescue mutt from Texas. Supposedly, he's a Daschund-Border Collie mix, but who knows? He is a sweet little guy and we love him.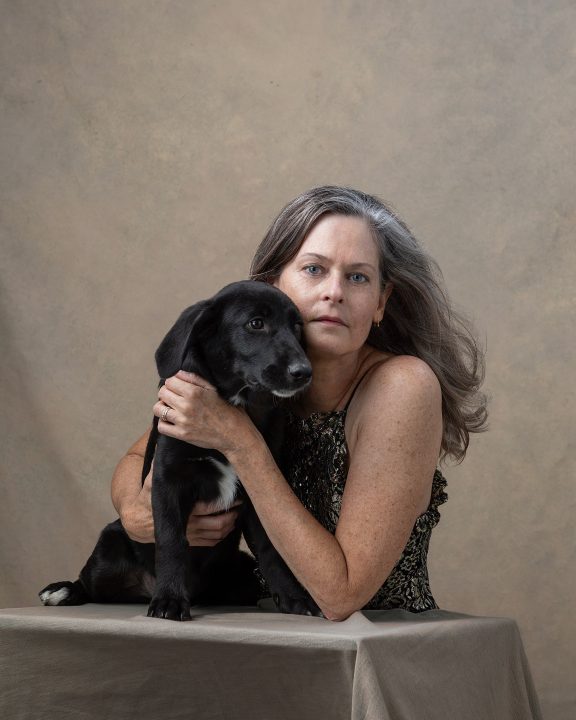 But Viktor just wanted to play. Still, I ended up making a couple of portraits with him that I like. When he wanted a break, I made self-portraits without him, while he went around the studio looking for things to chew.