In early 2016, I attended a workshop near Versailles in France.  At a lot of workshops, you meet people, it is pleasant, and you go on your way at the end. That particular group, however, bonded.  We are a tight group of friends still–the Fireball Photographers.  We continue to meet as a whole or in smaller groups for different sorts of projects in many places. We consult with each other on our art, our businesses, how we can serve our clients better, and about life in general.
Today I am headed to Paris again. I have two client shoots planned, and I will be expanding my project "Life's Work." The trip plan came together very quickly, with a lot of good changes even recently. This plan came together well primarily for one good reason: Good, smart, dependable friends ready to join me and help out a little, in a faraway place. So to my friends across the Atlantic: Thank you so much, and I will see you tomorrow!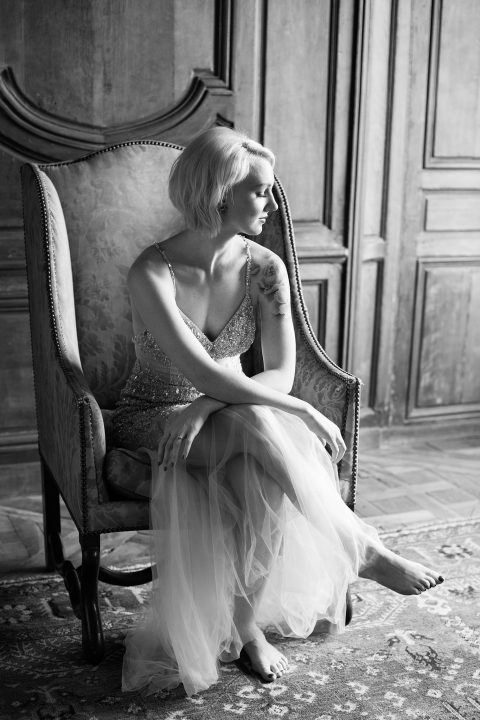 Portrait of Katie, photographed near Versailles, France, 2015.