Yesterday, my assistant Kree and I spent the afternoon meeting and photographing more residents of the Belknap County Nursing Home for Part II of my project The Unseen – County Home Portraits. To read why I started this project and see photos from Part I, click here.
Gloria
"You know me, I want to be perfect for you."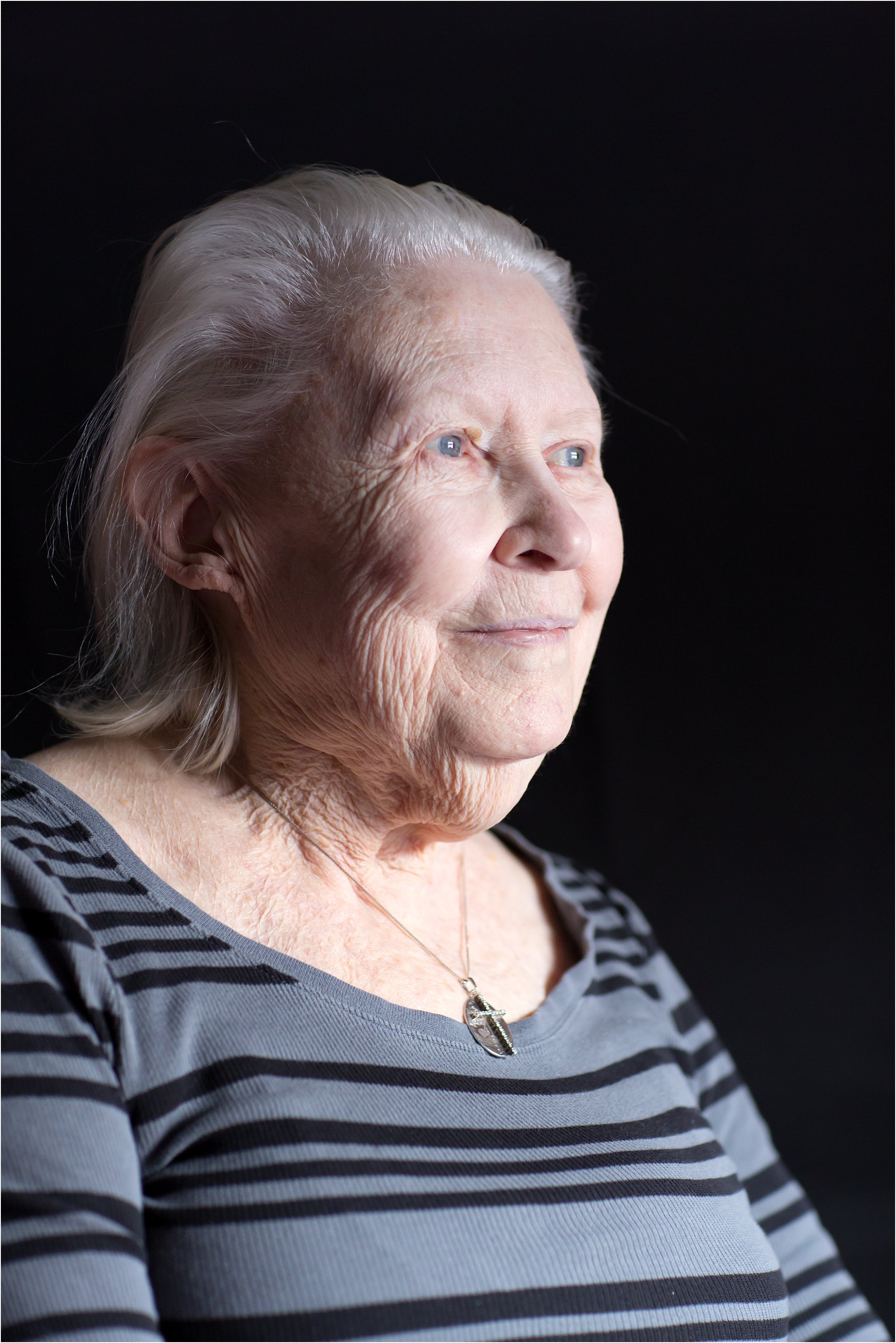 I showed her the back of my camera. She said, "She's pretty. Who's that?"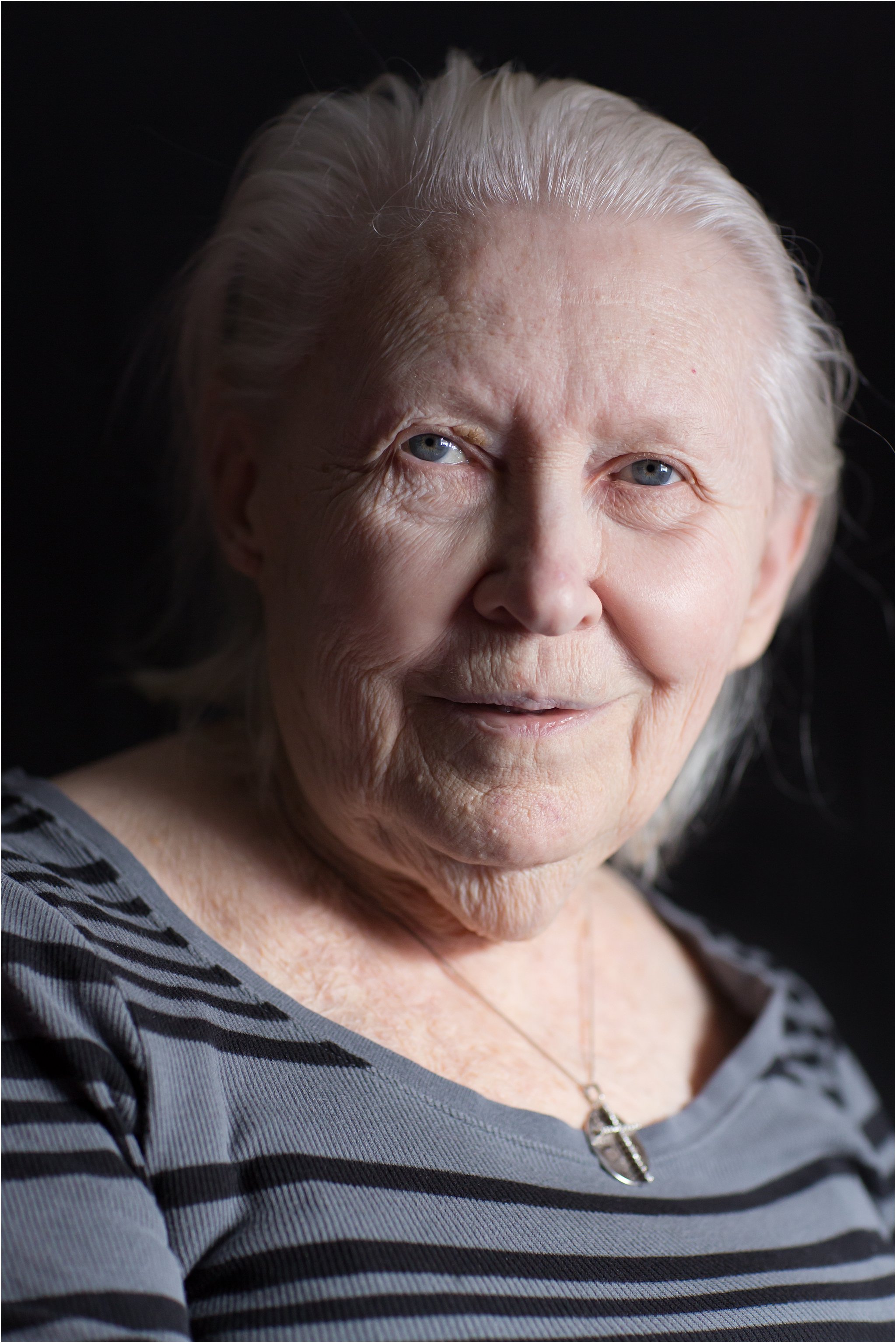 Gloria is a former model. The photo on the right is the way she still sees herself, so the nursing home staff put up these signs to help her find her room.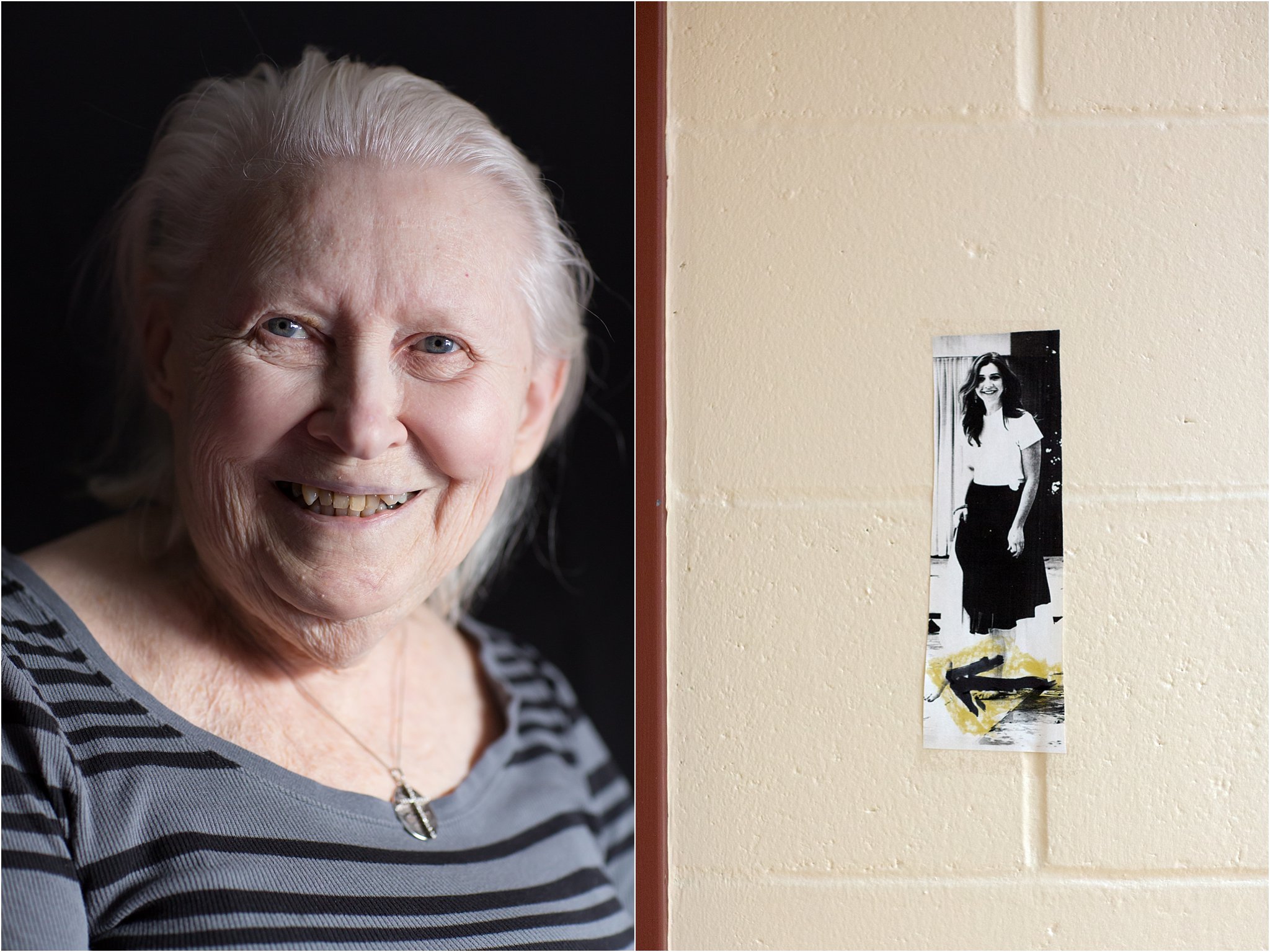 After the first photo, John said to Kree, "We should have our picture taken together."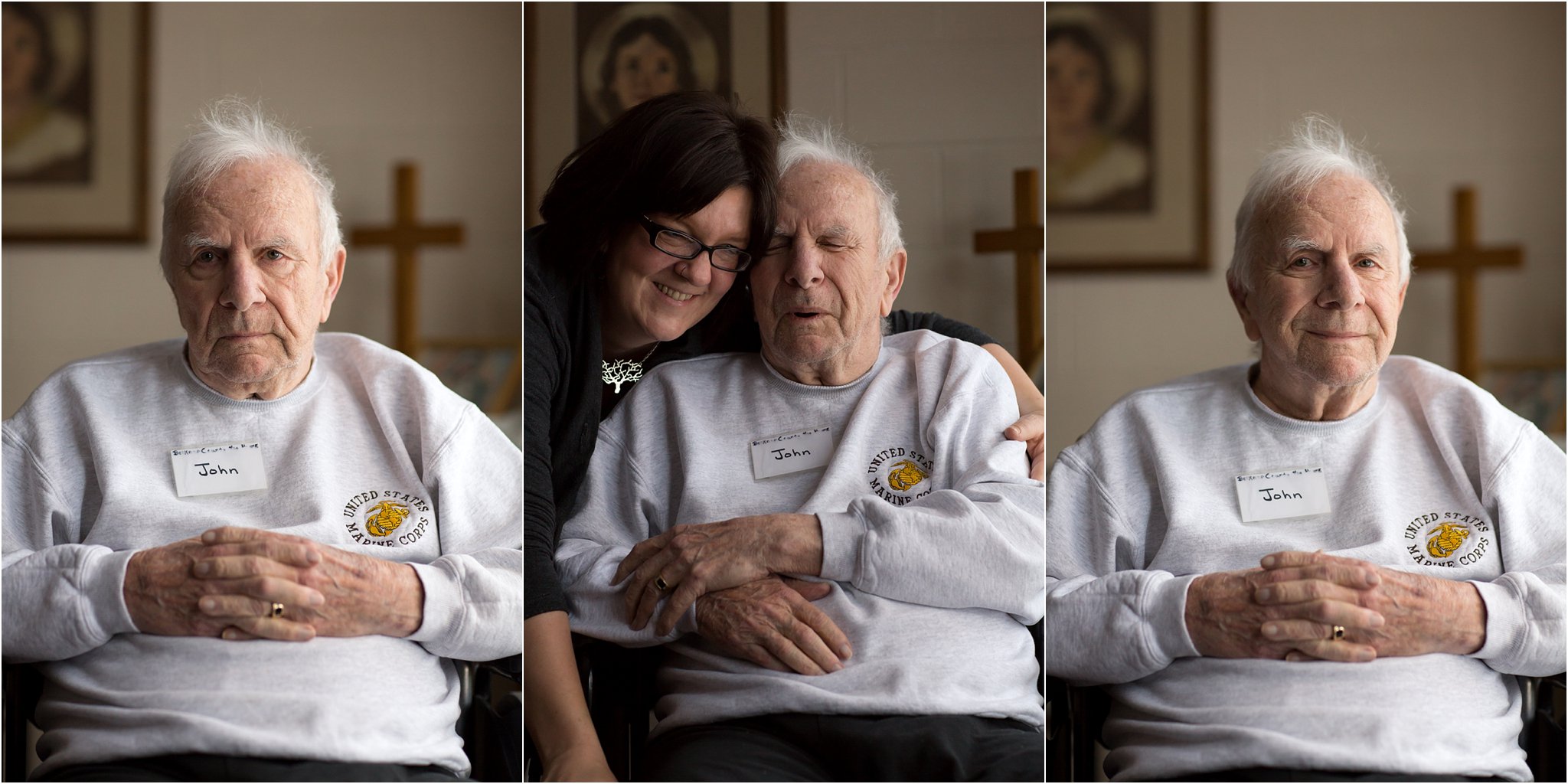 Harriet, whose husband Clifford was visiting.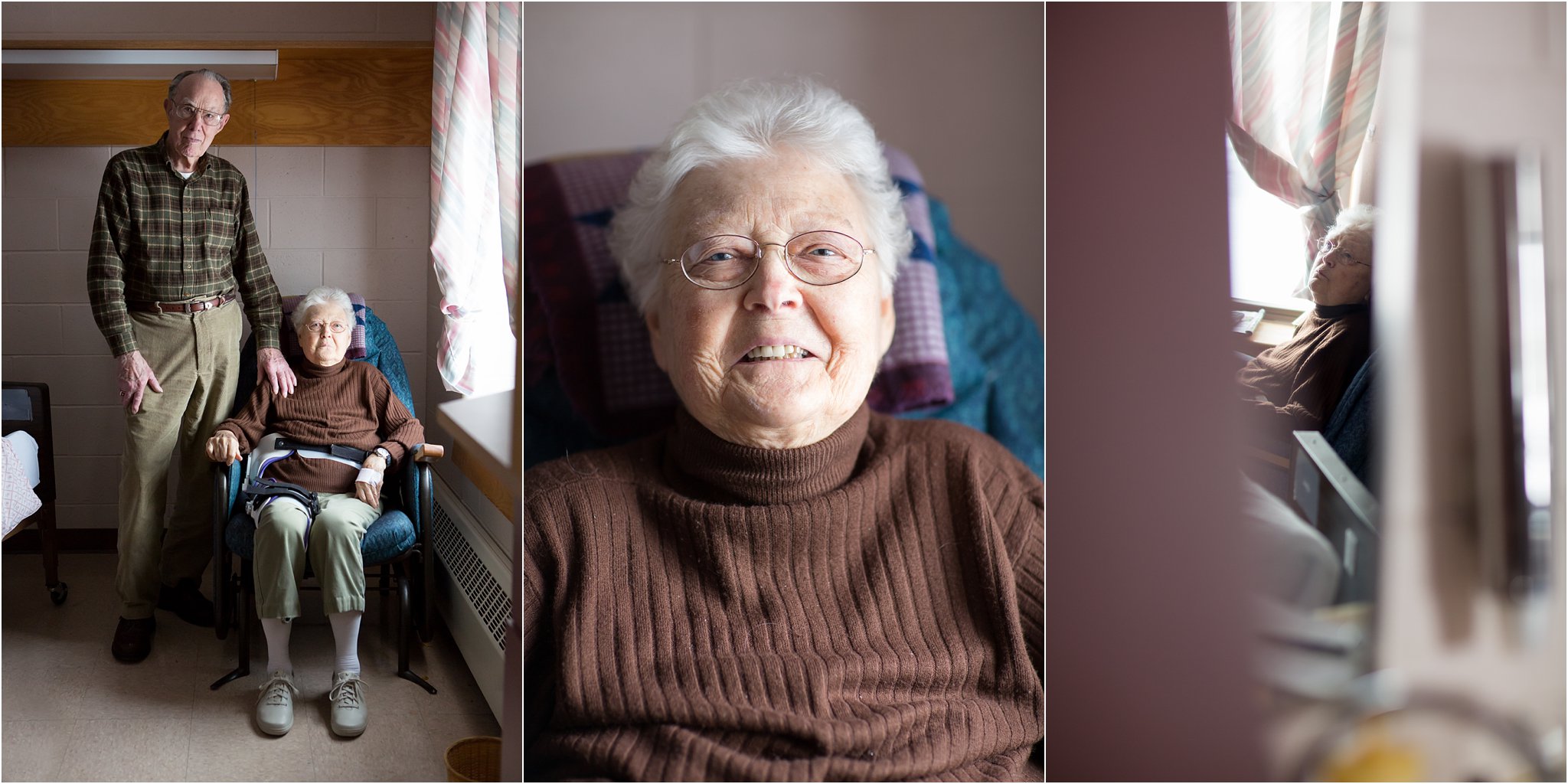 Richard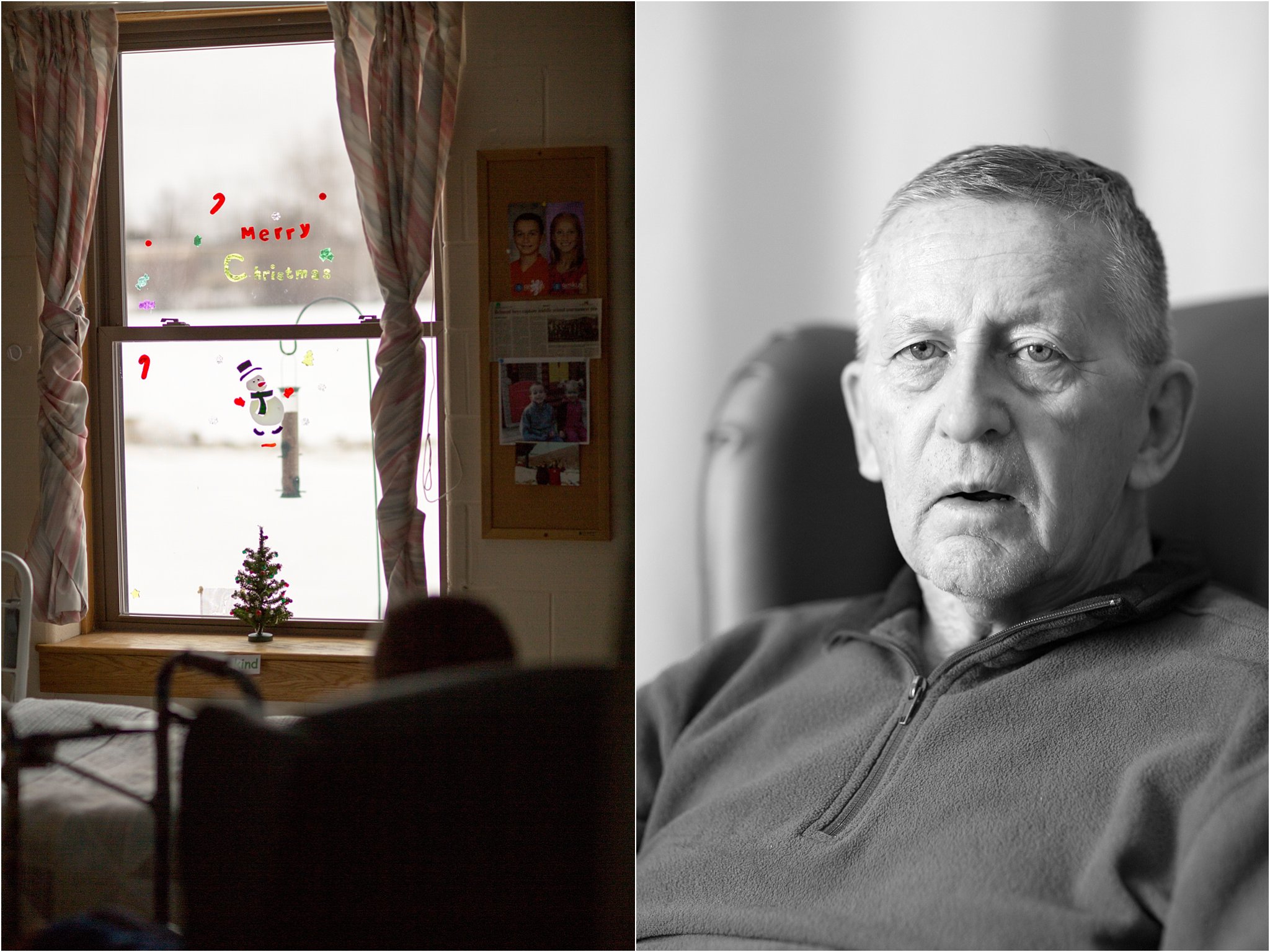 Libby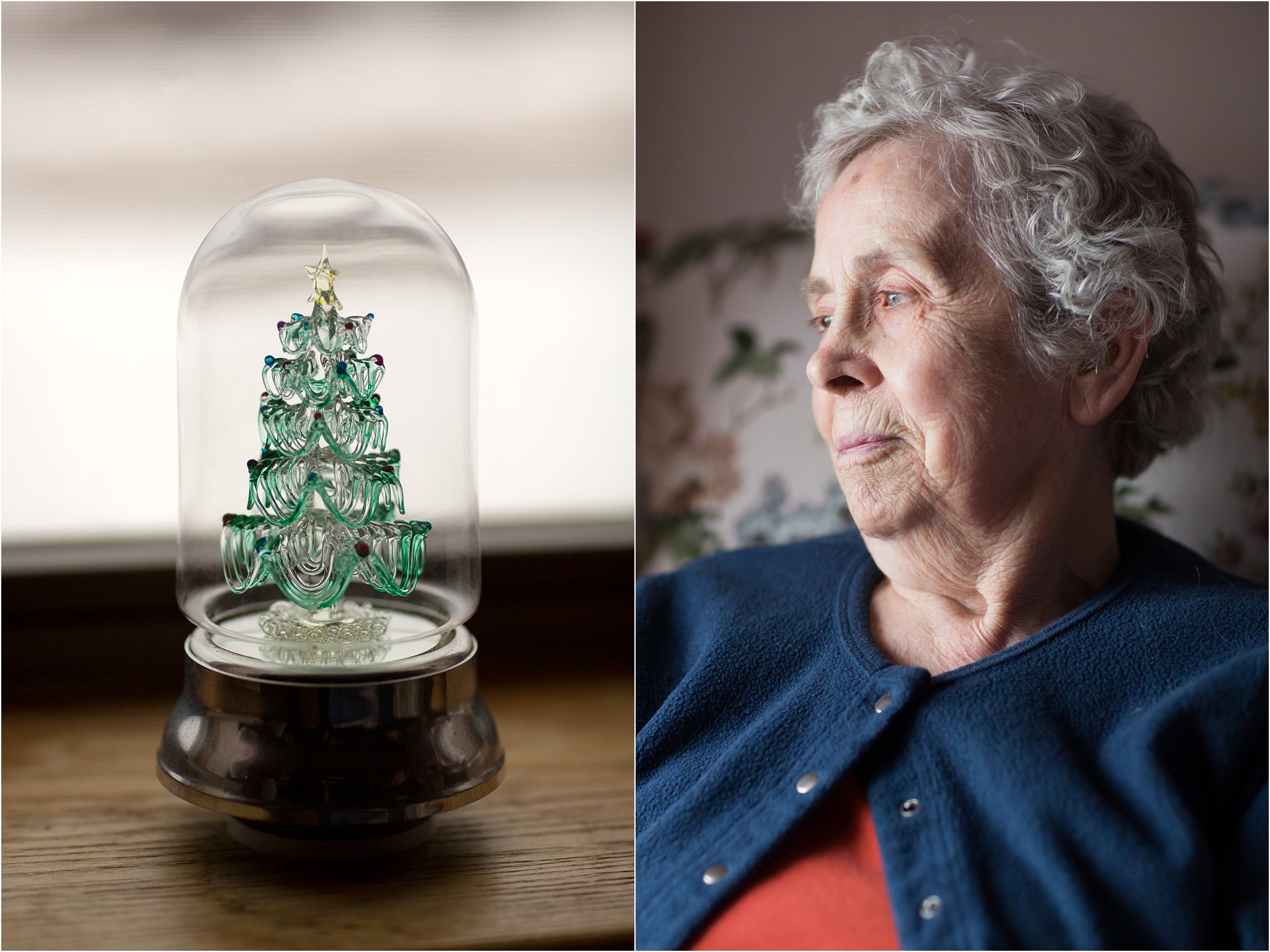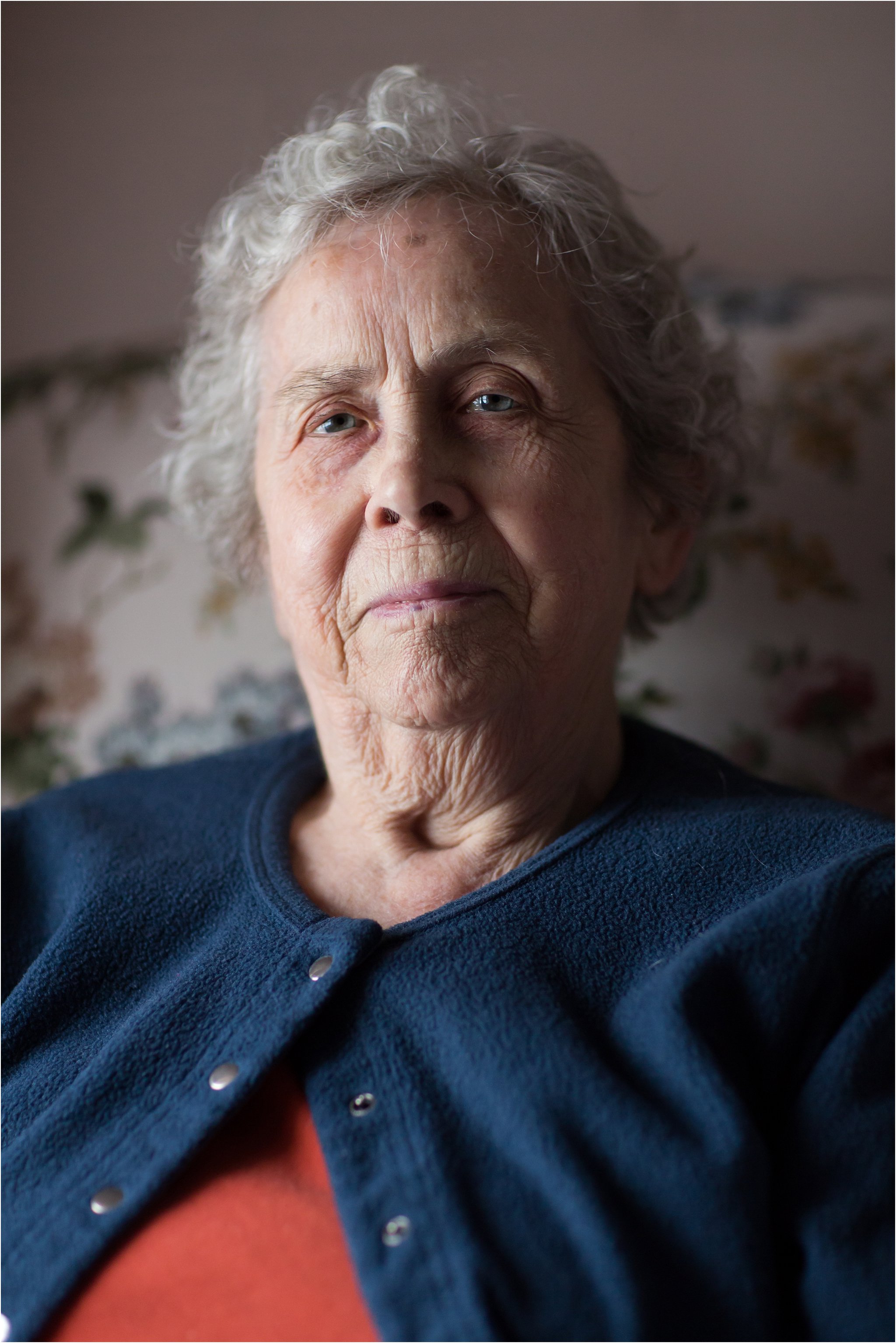 Madeline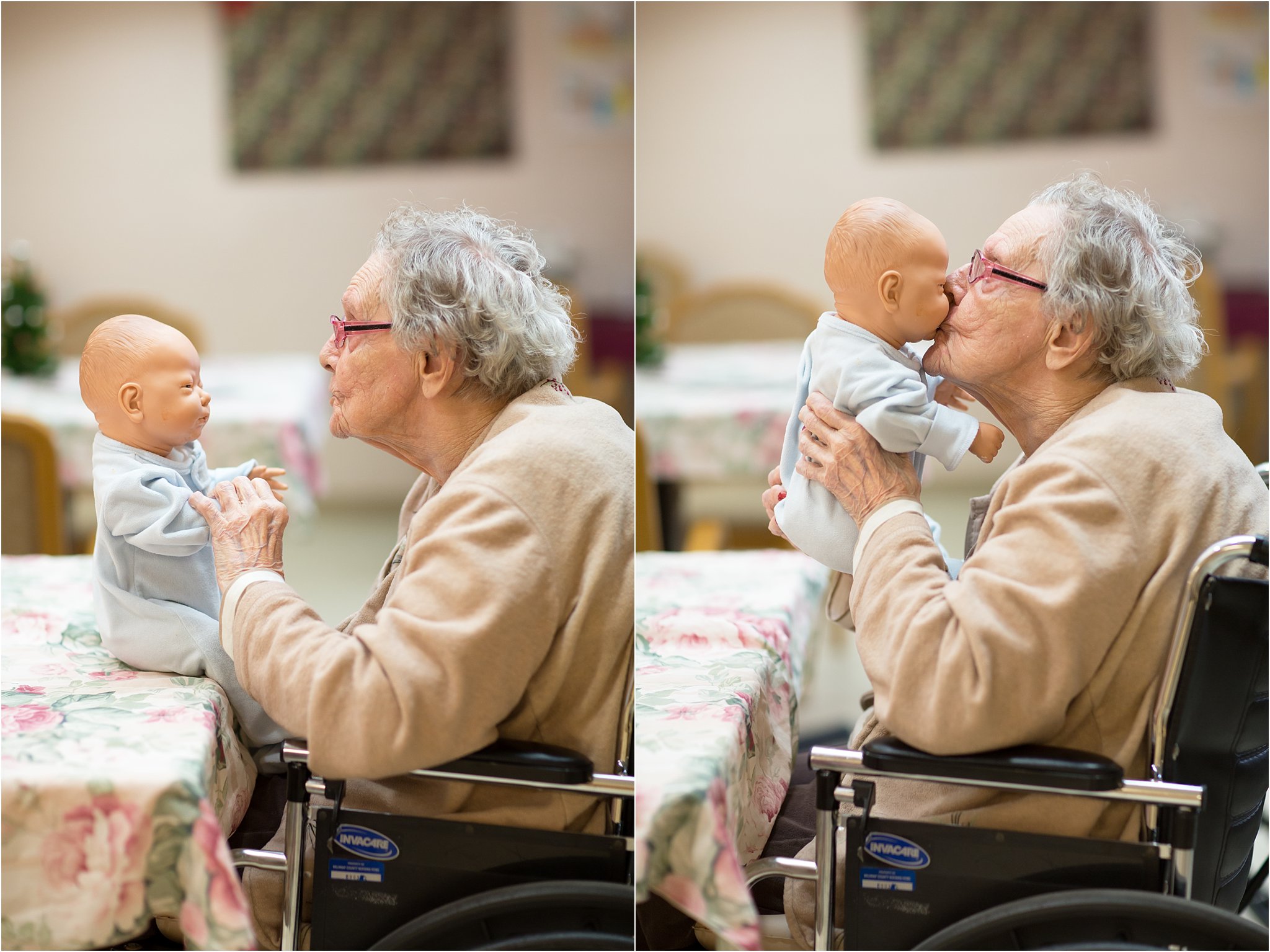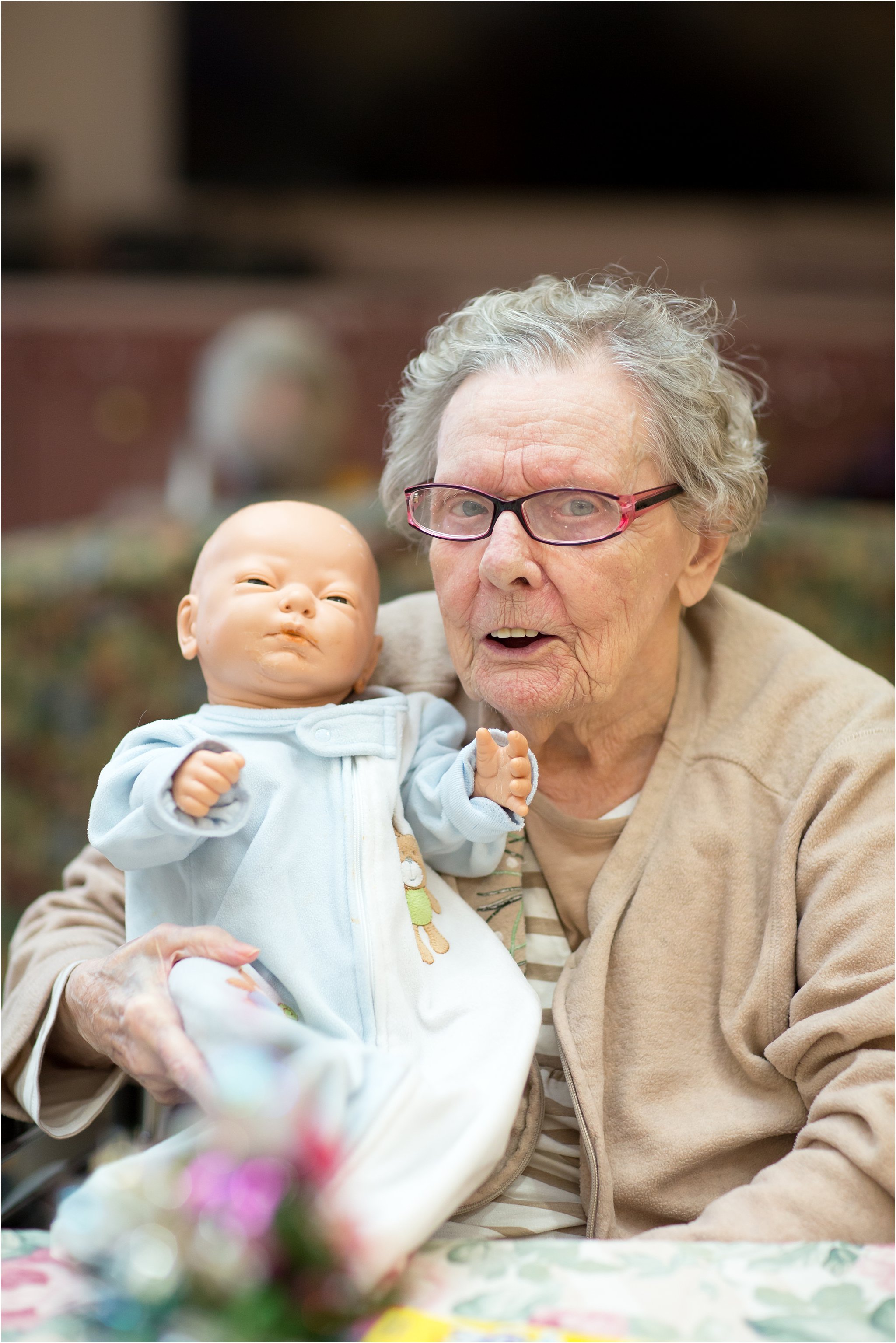 As Alice's life winds down, her mind has erased most of her memories, leaving her to speak only her native French.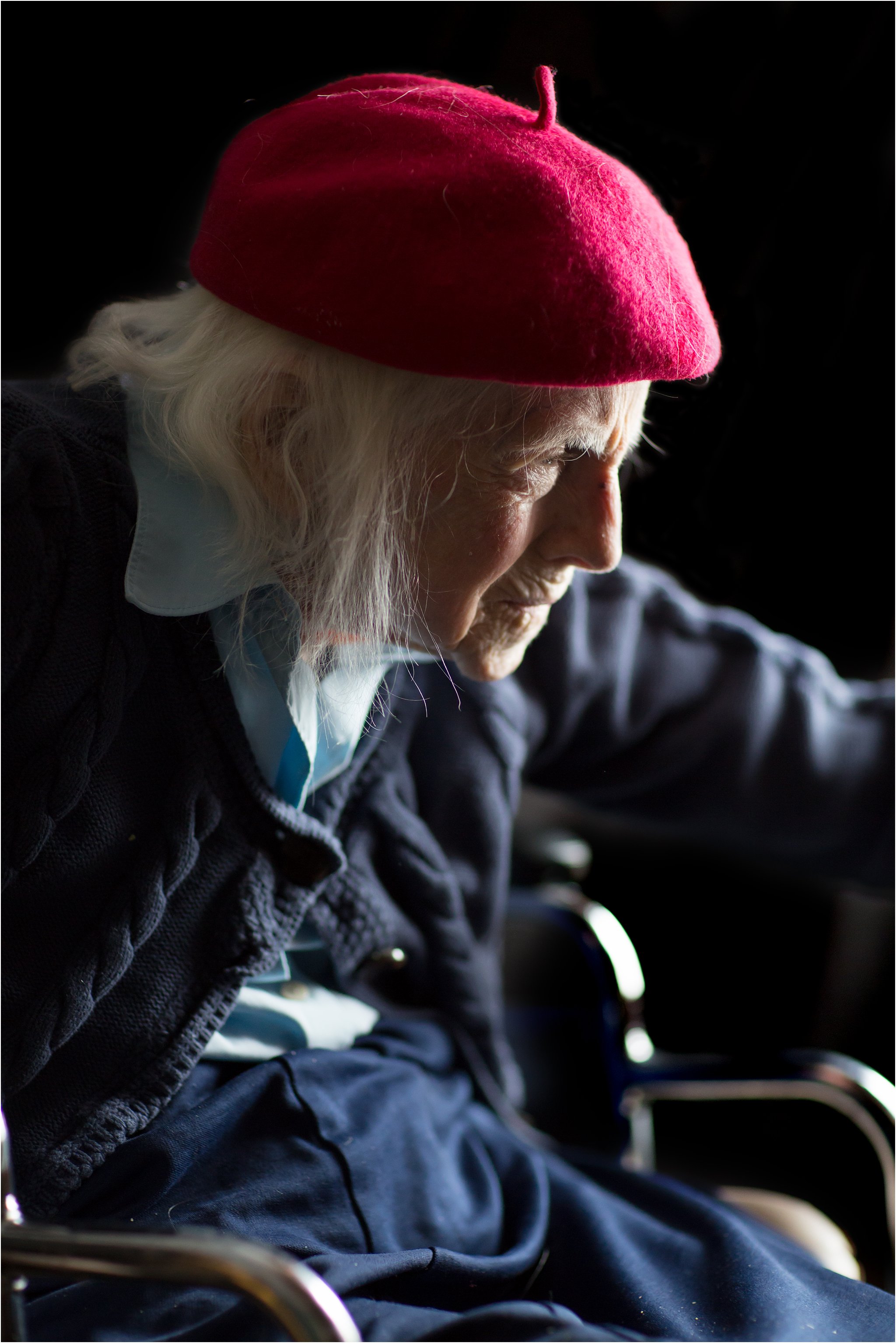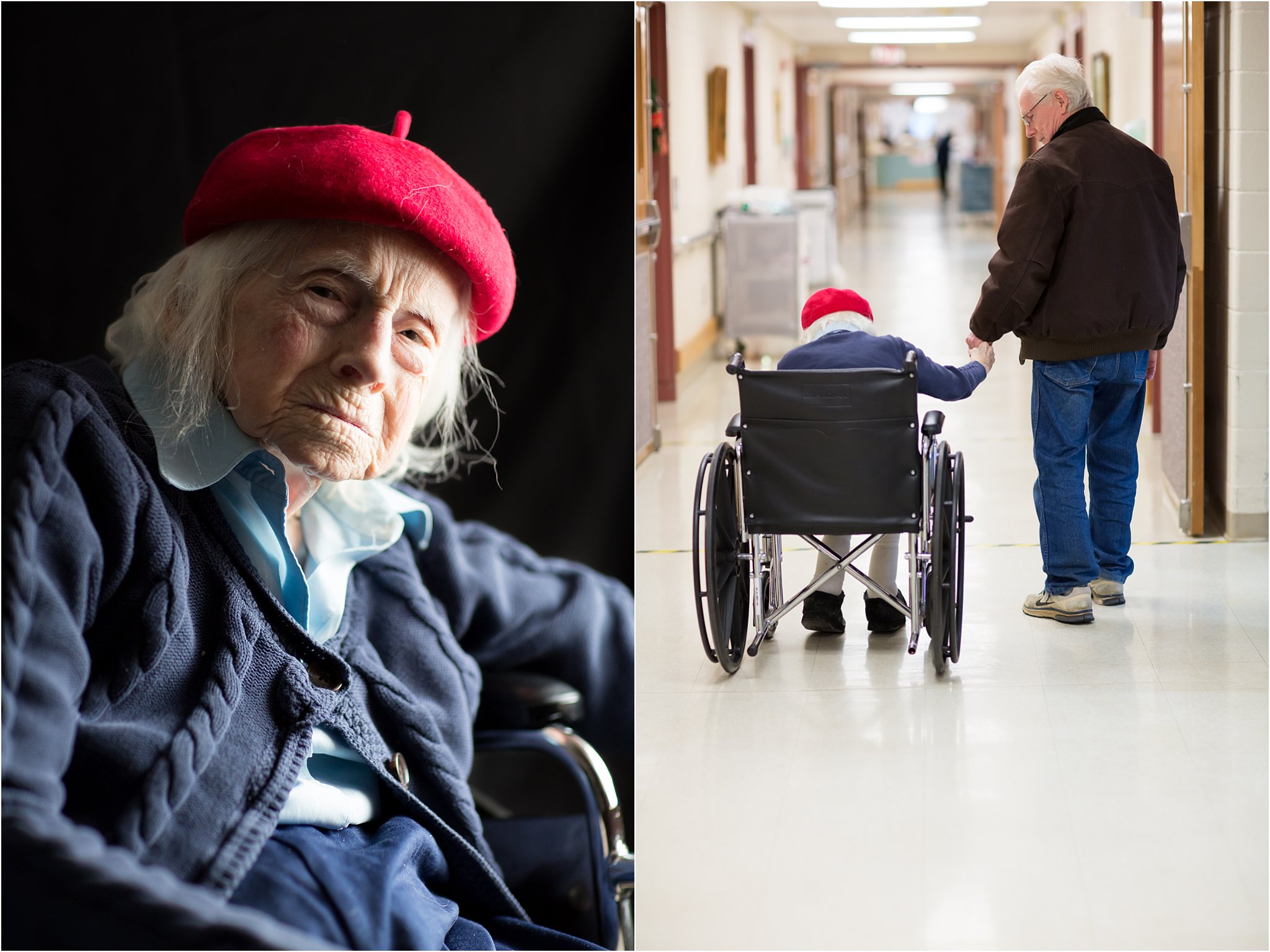 To view part III of this project, click here: https://maundymitchell.com/the-unseen-country-home-portraits-part-iii/