Currently Booking June & Later
What a challenging year it has been! Thank you to all of my clients and students who have been patient during the pandemic. You've all been gracious about rescheduling sessions and supporting the studio, and I'm grateful to all of you. I'm looking forward to seeing you again!
The safety of my clients and students has always been at the top of my professional priorities. We must continue to look after each other. This month, I became fully immunized against the coronavirus, but will continue with strict studio policies to protect my community.
As the studio gradually returns to a more "normal" schedule, I am currently accepting bookings for a limited number of photo sessions in June and later.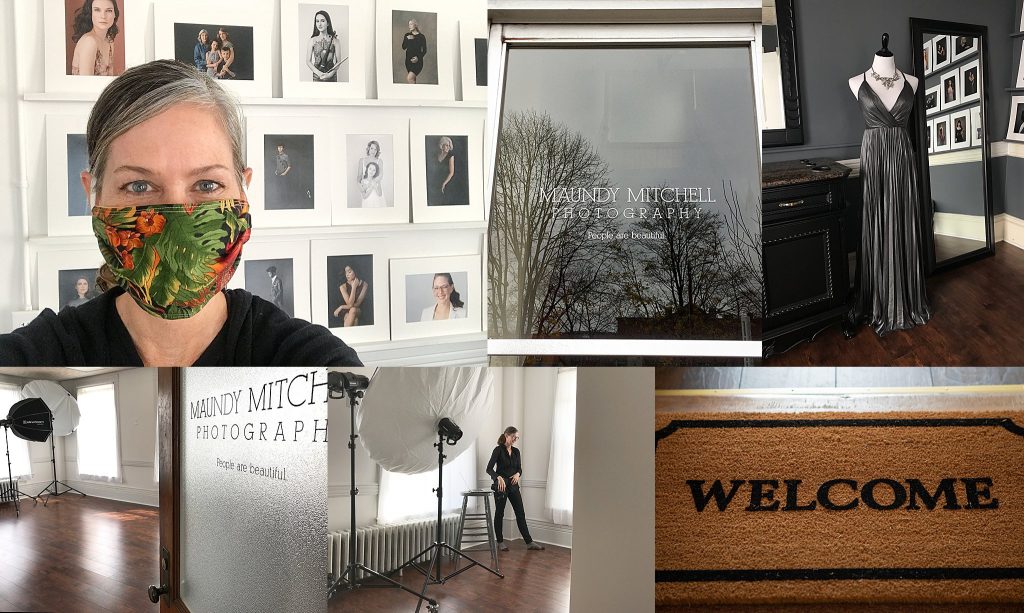 Current COVID-19 Prevention Measures Include:
-When you enter the building, you should wear a mask.
-Before you enter the studio, I'll ask you some COVID-19-related questions.
-My stylist and I will each wear a mask the entire time.
-You'll remove your mask when I'm ready to photograph you, and put it back on afterward.
-If hair and makeup styling is included in a session, my stylist will, as always, adhere to state guidelines for licensed cosmetologists, as well as additional current state recommendations for safety.
Book Your Photo Session Now! Let's chat about your photo session. I'm looking forward to hearing about you, who you'd like to be photographed with, and how you'd like to see yourself in your new portraits. Whether you'll mark a milestone, such as a birthday, anniversary, or graduation, or it's simply time you celebrate yourself and exist in beautiful portraits.
Learn more about The Portrait Experience HERE
Learn more about Headshot Sessions HERE
Learn more about Tintype Portrait Sessions HERE