Jeff is a talented local chef who is always interested in the process of creating. He recently came to the studio for a tintype portrait session. He watched the entire process, from the preparation of the metal plate to the developing of the image in the darkroom. His wife, Kree even joined him in front of the camera!
We started with a 5×7 portrait.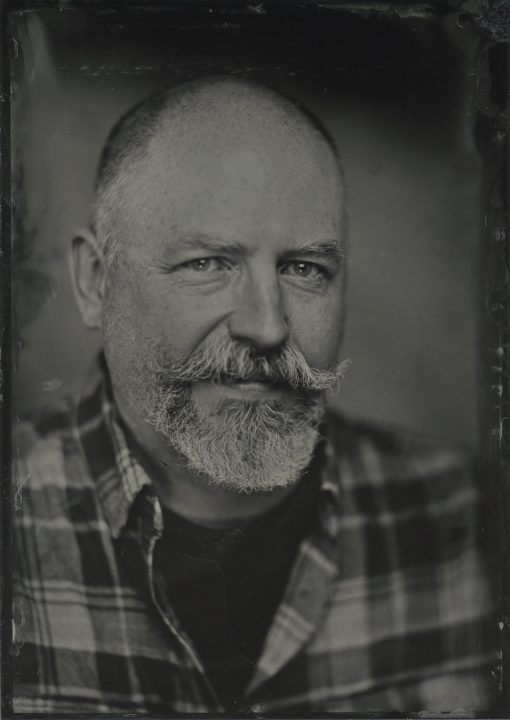 Images from the tintype studio:
-The antique Deardorff camera (1920s) with Dallmeyer 3A brass lens (1867)
-A tintype portrait of Kree and Jeff in the drying rack
-A black walnut pedestal, designed and hand-crafted by Plymouth fine woodworker Liz Grace of River's Bend Woodworking Studio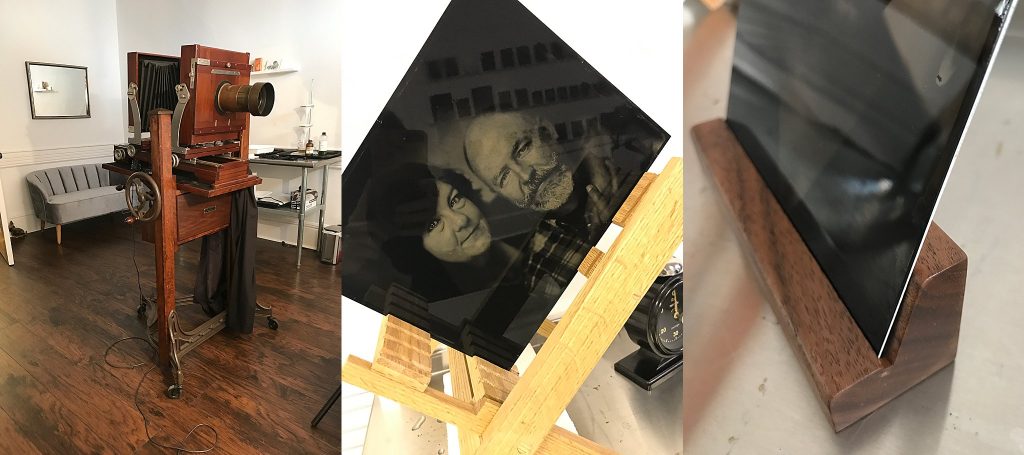 Using a special back for my antique camera, I can create 8×10 portraits in either the vertical or horizontal position. It works great for couples!