I'm pleased to announce that my work will be shown at the New Hampshire Society of Photographic Artists (NHSPA) 23rd Annual Member Exhibit. The exhibit will be held January 7-29 at the Exeter Town Hall Gallery (Saturdays and Sundays 12-4 p.m.), with an opening reception on Saturday, January 7, from 12-4 p.m. It is free and open to the public.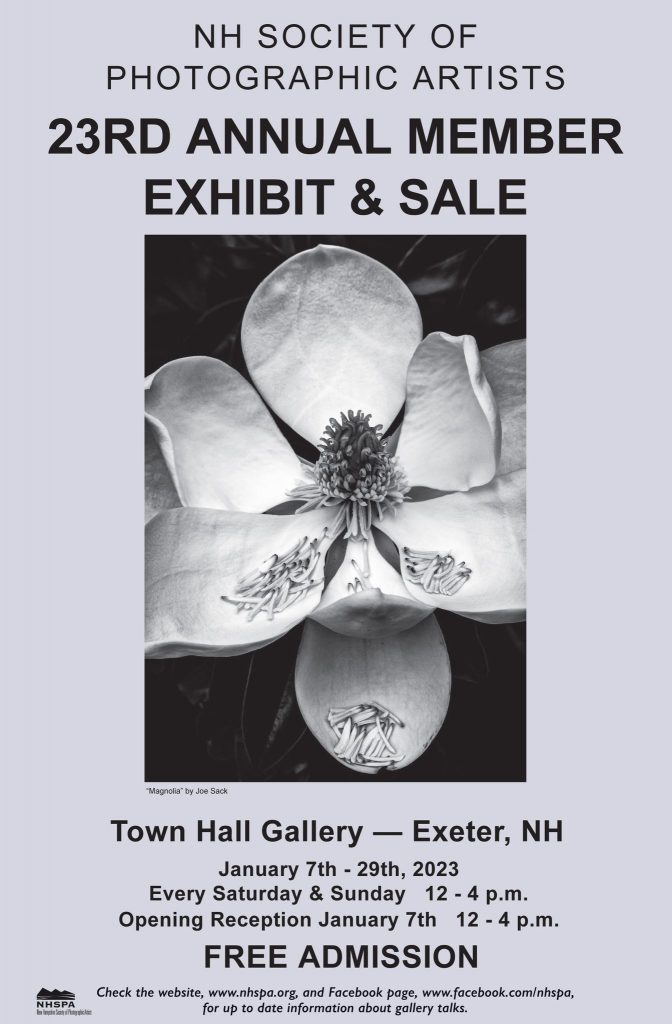 Fine Art Photographers from around the state will share their work in this exhibit. The work will include many methods, from black and white gelatin silver prints, to modern digitally-printed images.
NHSPA is a statewide organization of fine art photographers dedicated to the support of contemporary photography as a means of creative expression and cultural insight. The group focuses on the education and artistic development of its members and the community by providing exhibitions, publications and educational outreach programs. The group's headquarters are at Kimball-Jenkins School of Art in Concord, NH, where they have a studio, printers, darkrooms, and meeting spaces.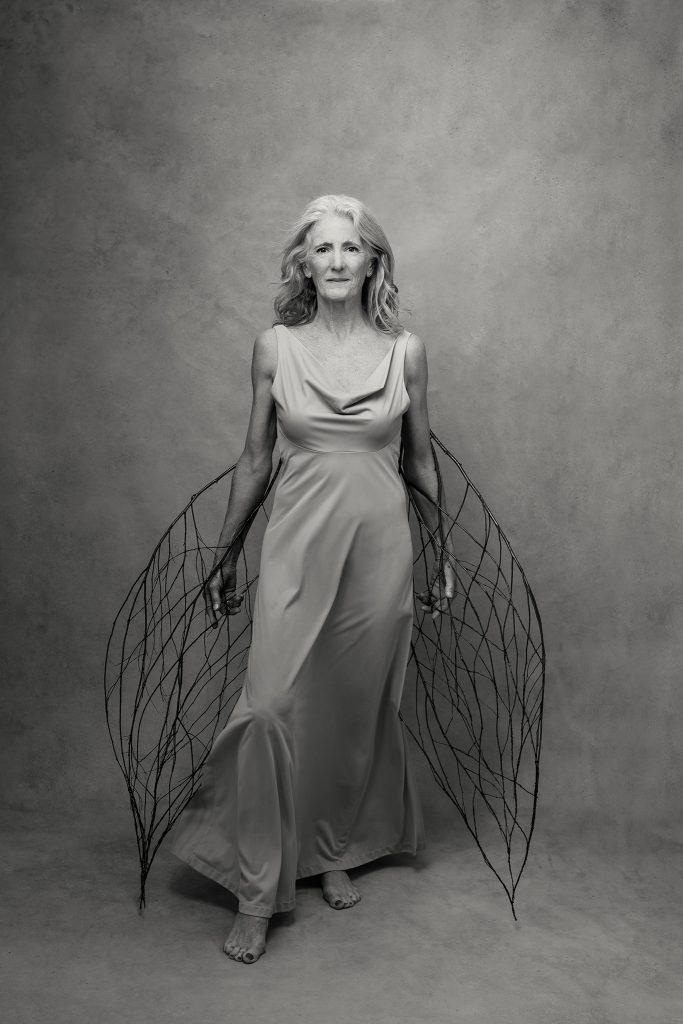 "Phoenix" is a portrait of Melinda from this session in 2021, and "Winter's Mistress" is a portrait of Rebecca from this session in 2022.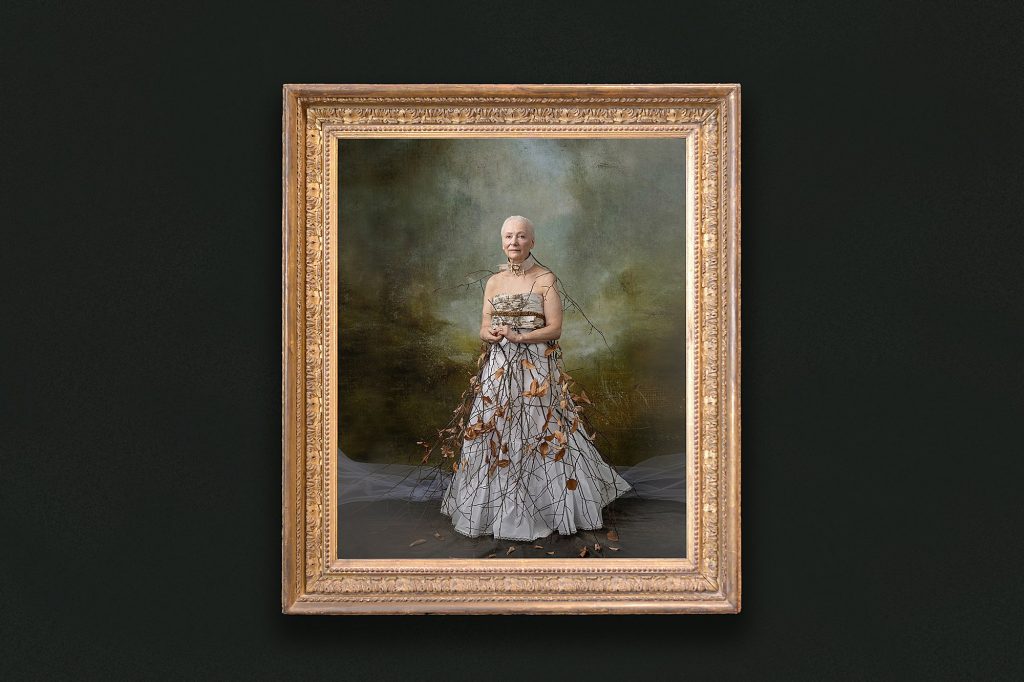 You can see my exhibition schedule HERE.