As the year comes to an end, I want to thank all of you for being here. This has been a year of growth and creativity, and I've been working toward some big goals (I'll certainly share these with you soon!).  My "Top Nine" highlights of 2021:
I'm ever grateful for all of my followers, clients, friends and family. Here are my most popular Instagram images of the 2021.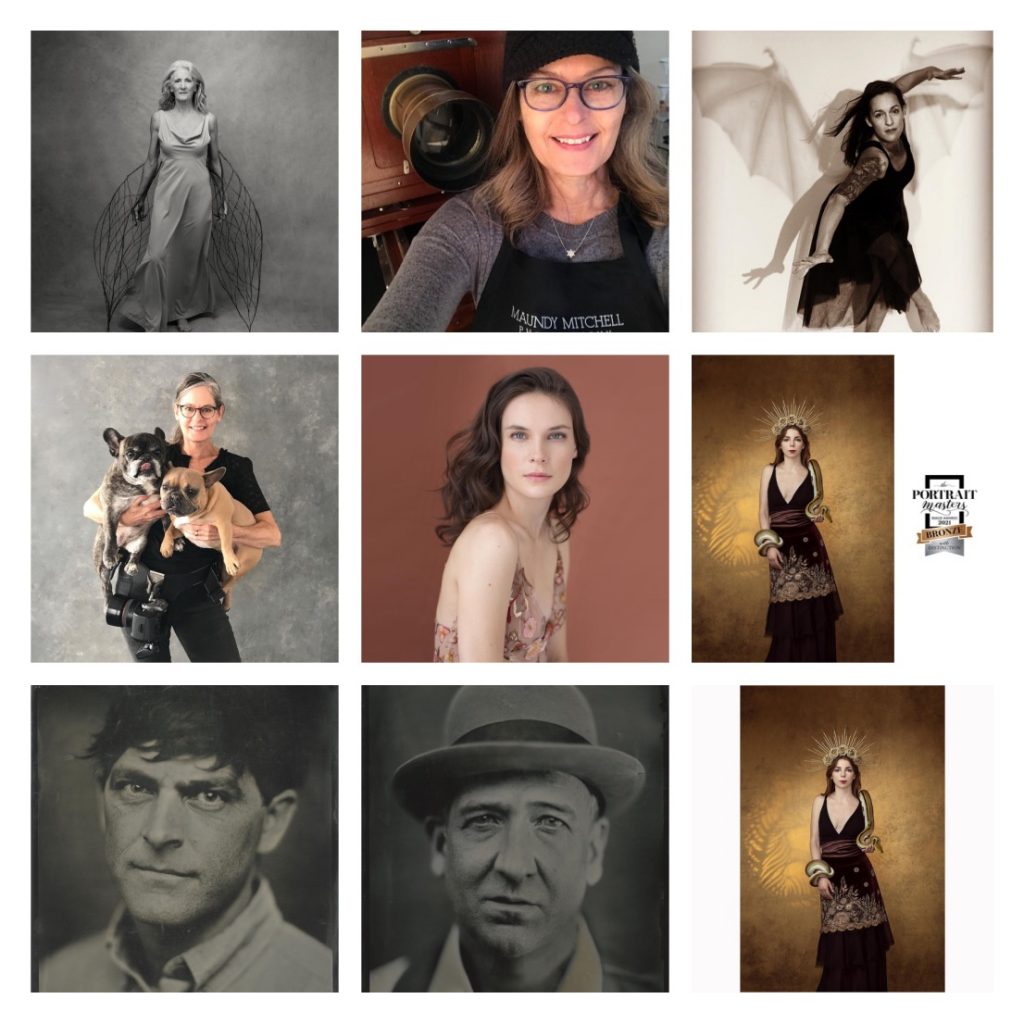 "Phoenix," a black-and-white portrait of Melinda
A cell phone "selfie"- me with my antique wet plate (tintype) camera and lens
2016 portrait of dancer and NH Artist Laureate Amanda Whitworth with projections by Matt Kizer
A cell phone photo of me at the end of a photo session with my client's dogs (photo courtesy of Courtney O'Clair)
2018 portrait of Marykate
A "Bronze with Distinction" award for "Snake Goddess" from the Portrait Masters International Awards & Accreditations
Tintype portrait of Sky
Tintype portrait of Jeremy
"Snake Goddess," portrait of Erin
Wishing you all happy holidays and a happy and healthy New Year!