I'm pleased to say that my portraits have been published in the January-February 2022 issue of Harvard Magazine. Harvard University has licensed two of my photos of the poet Donald Hall. The photos are included in a feature article by Adam Kirsch called "The Poet of Old Age: Donald Hall, Chronicler of Life".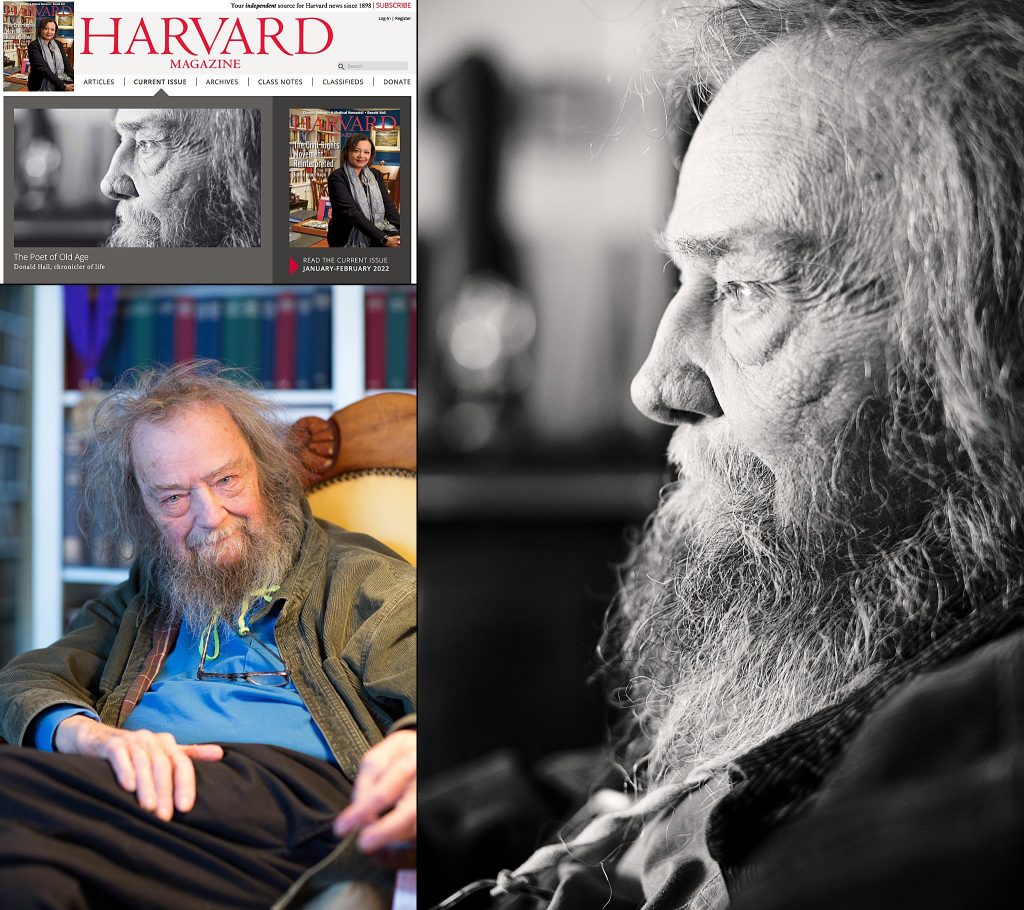 Donald Hall, a New Hampshire resident and Poet Laureate of the United States, was a 1951 Harvard Graduate. He was poetry editor of Harvard Magazine for many years. An accomplished and prolific writer, Hall was awarded the National Medal of Arts by President Barack Obama in 2010. One of his main subjects in the last two decades of his life was aging. His last book was called A Carnival of Losses: Notes Nearing Ninety. He died in 2018, at almost 90 years old.
Harvard Magazine publishes six print and online issues a year. Each includes research and ideas by Harvard University scholars, a Harvard news section, and articles about the creative work of Harvard people.
Readers will also find writing and photos about the artistic, cultural, historical, natural, and culinary attractions of Cambridge and the Boston area. You can find subscription information HERE.
You can find some of my other work with Donald Hall in previous blog posts, HERE (2018) and HERE (2014).