When I chose this AirBnB space online, it was in part because of the way I thought I'd be able to set up a studio as I continue this project. Until now, I used the direction of the light to create shadows as a "location stamp". The Plymouth portraits, all done in my studio, have the shadows falling camera right. The Paris portraits have the shadows falling camera left.
But when I arrived—three flights up a spiral staircase with a huge suitcase that included my backdrop and other equipment–I saw a big light fixture that would have been directly in front of my subjects' heads.
I decided to abandon the idea of continuing to use the shadows as a location stamp and work in the opposite direction. After all, this was a different Paris studio than last year's.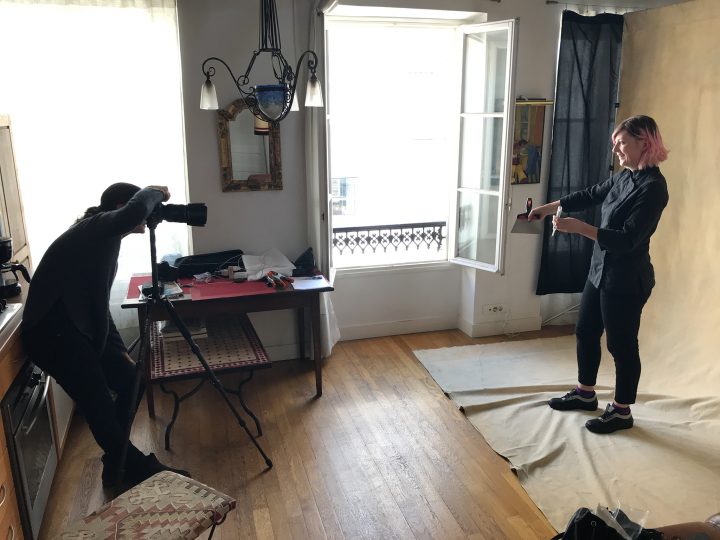 A coincidence I loved was this poster on the wall, which ended up behind the backdrop. It's the work of Eugene Atget, the Parisian photographer who first photographed workers in their work clothes on the streets of Paris. Irving Penn was inspired by Atget, and 70 years later Penn started his project "Small Trades." Penn photographed workers in their work clothes, but he photographed everyone on the same backdrop. By doing this, he not only honed the focus of the photo, inviting the viewer to examine subtle expressions (what else was there?), but he also created equality among workers. From the butcher to the firefighter to the police officer:  everyone equally valuable.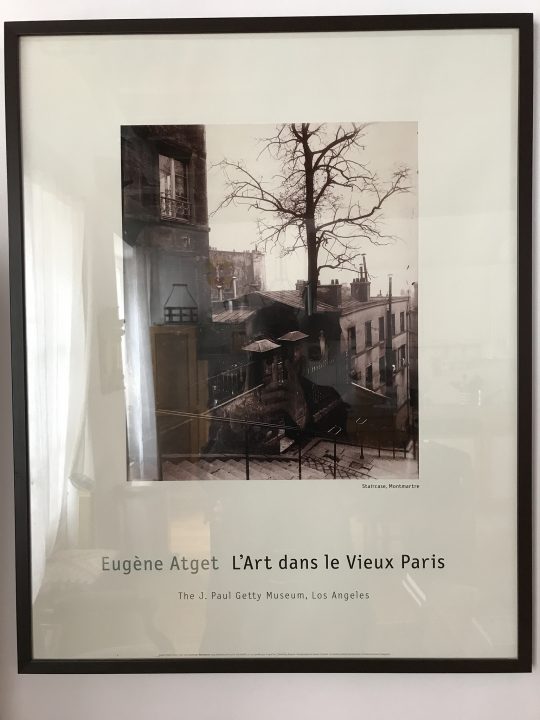 Fanny is a chocolatier at Edwart Chocolatier Paris.  She arrived by motorcycle, carrying the tools of her trade in her backpack.  "I love my work.  It makes people happy."  Her work made me happy!  She generously left us with one of the most delicious chocolate bars I've ever tasted.
Fanny, chocolatier, Paris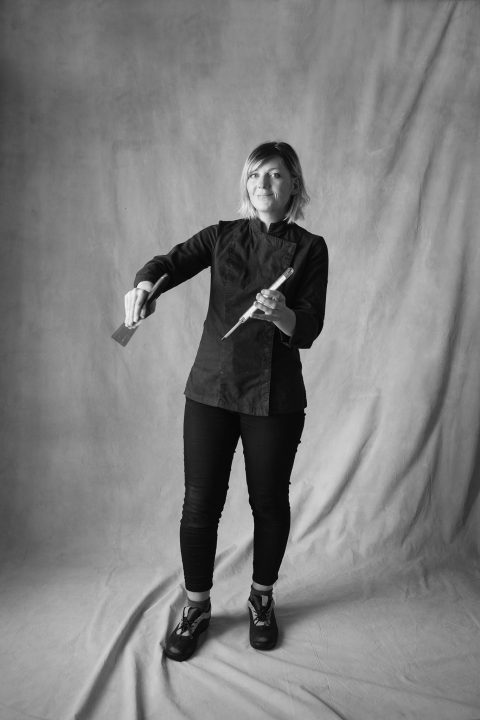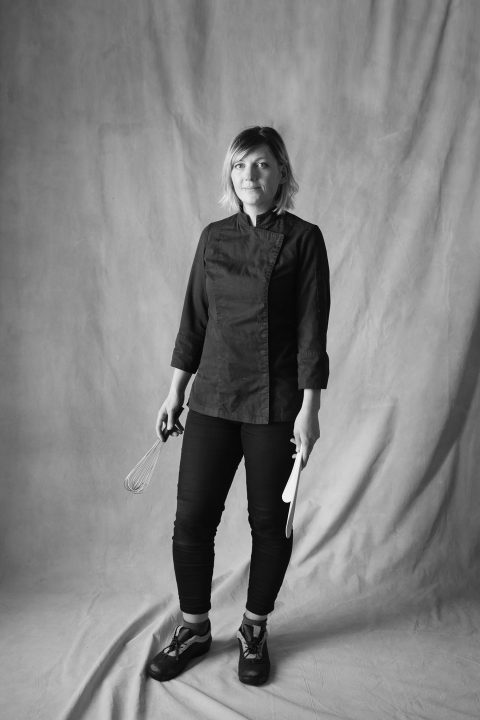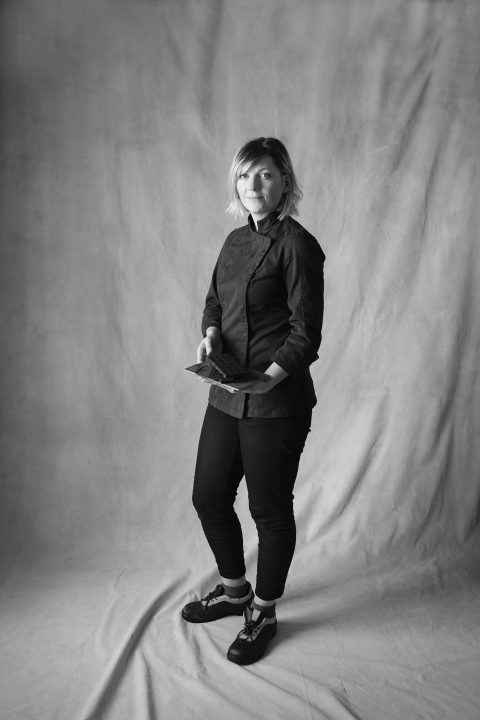 Thank you to Shirley Mower-Fenoff for helping me move all of the furniture to another room, and for taking behind-the-scenes cell phone photos.
You can see Parts I-XXVI here: https://maundymitchell.com/lifes-work/