You're invited!
Plymouth's monthly art walk is next Wednesday!  Stop by the studio on October 3, 4:00 -7:00 p.m., at 2 Post Office Square, Plymouth, NH.
Come see what's new!  This month, I will host artist Mimzie Uhler, who will show some of her gorgeous paintings.
At Open Studio you can also find out how portrait sessions work, chat, and network. Of course there will be chocolate, wine, and music!
A collage of five of Mimzie Uhler's art pieces: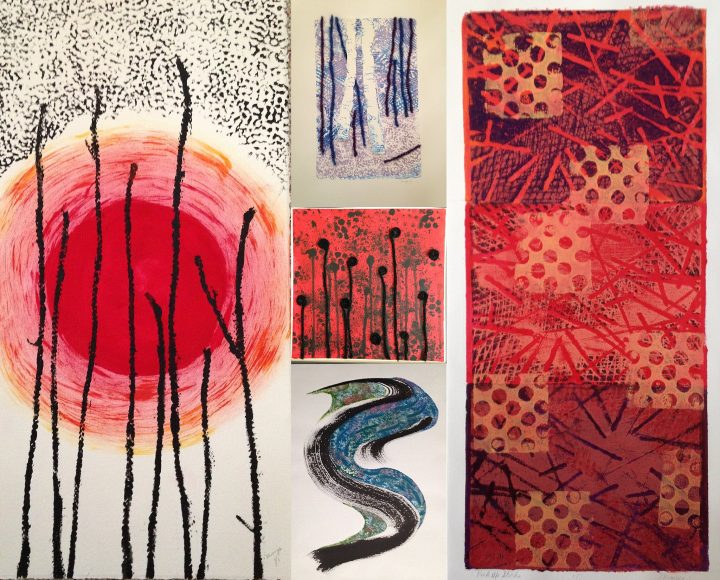 Mimzie Uhler is a summer resident of New Hampshire. The mountains, lakes, valleys and the
tiniest of nature's treasures are the predominant inspiration for her art.  Her work ranges from the
realistic to the abstract, as she explores new areas of creativity and seeks to understand
various ways of interpreting subject matter.
Uhler is an active member of the NH chapter of the Women's Caucus for Art.
Stop by Maundy Mitchell Photography on October 3. Mimzie Uhler and I would love to see you.
Walkabout Wednesday MOBILE MAP & MORE INFO:
https://www.plymouth.edu/gallery/artwalk/