Shirley is a specific kind of person.  She decides what she wants, and she makes it happen. She is a banker and a farmer, and also a wife, mother, and grandmother.  She is a writer, an entrepreneur, and more.
Last spring, Shirley decided she wanted a destination shoot with me in Paris.  So she booked it.  We spent the next several months working on her mood board, planning the trip, and designing the experience.  I loved every minute of this time with her.
This is not the kind of photo shoot one would do alone. You need professional hair & makeup; this is not a time to go casual on those.  You need someone to help with equipment, with wardrobe, and to be steadily taking behind-the-scenes photos.  It's not a bad idea to also have someone who speaks French.   My good friend Katinka Tromp, another photographer, took a train from Rotterdam to join us.  She brought along hair and makeup artist Anja Regoord.  Together, we were just the right team for Shirley's photo shoot.
"Traveling to France for the first time, specifically to be photographed by Maundy was a dream come true. When she told me that she does photo shoots in special destinations I jumped at the chance to go with her. We've done work together before and I implicitly trust her ability to make me look good! She planned our photo schedule with extra time to see the sights I wanted to see and relax when we wanted to. We planned the sites to shoot and the outfits to wear, leaving some room for the unexpected, like Notre Dame as the sun was setting, which made it even more exciting for me. We had a phenomenal time together and on the day of my Print Reveal, I wanted to cry at the quality of the composition but also for the way in which Maundy found the gems in each location we shot. If you have a time in your life that you want someone truly special to record, with beauty and grace, book your time with Maundy. You will cherish her work forever."
– Shirley Mower-Fenoff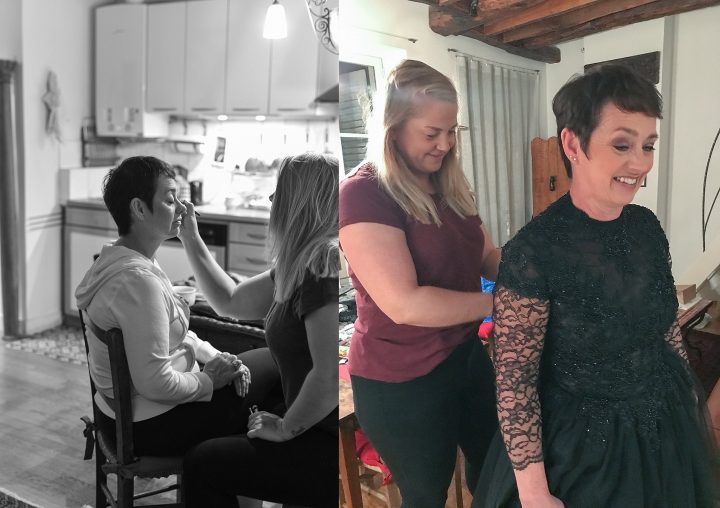 We arrived at the Trocadero at dawn, and the sky became more and more dramatic.  It even began to lightly rain in a short time. We didn't mind–we loved the sky!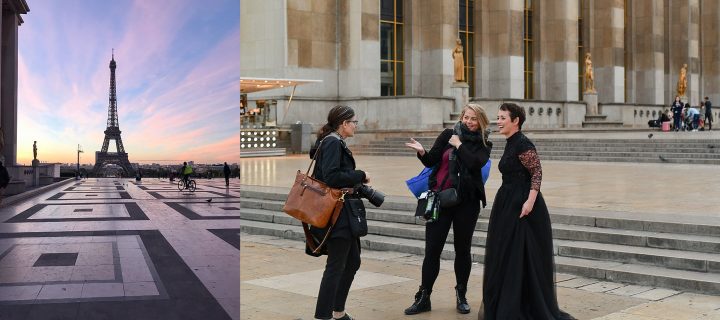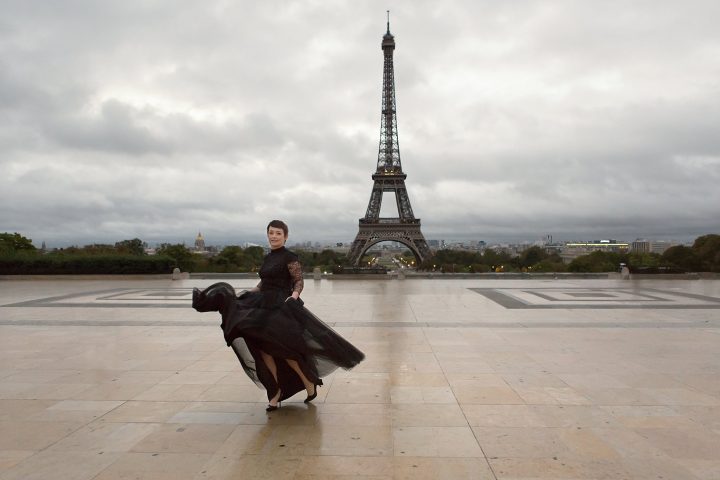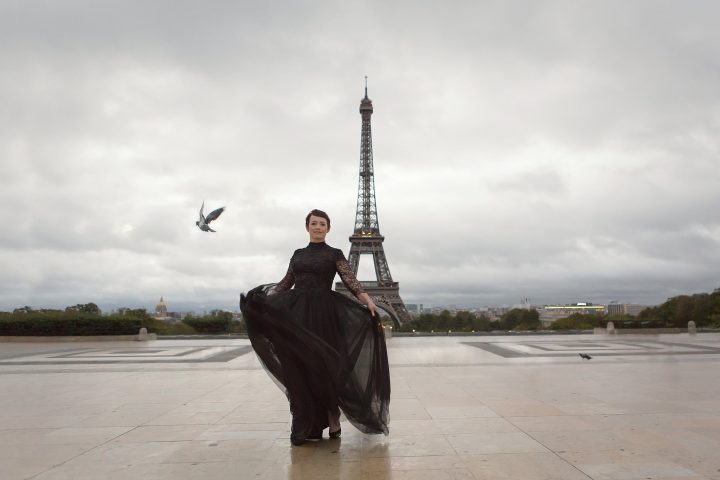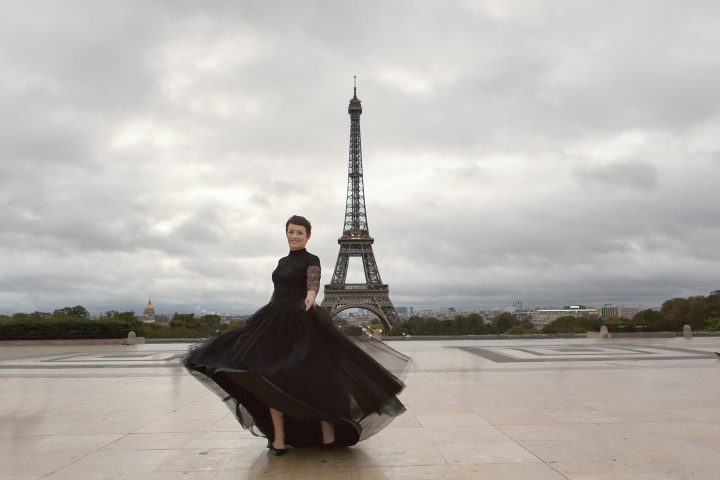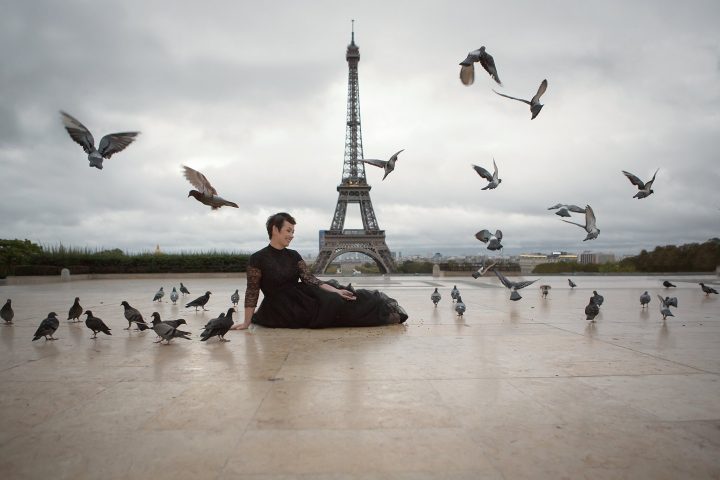 Shirley wasn't sure about getting up here in that big dress.  I tried it first.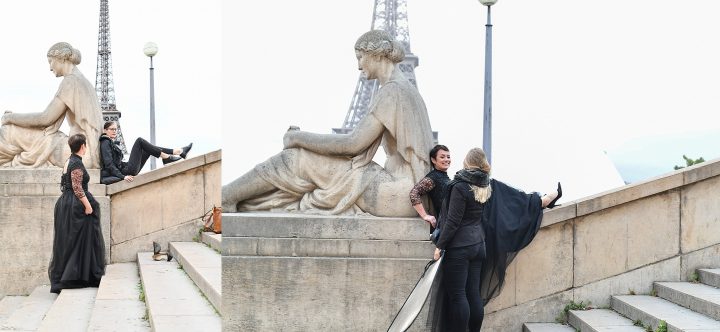 This black and white portrait with the statue is one of my favorites from the day.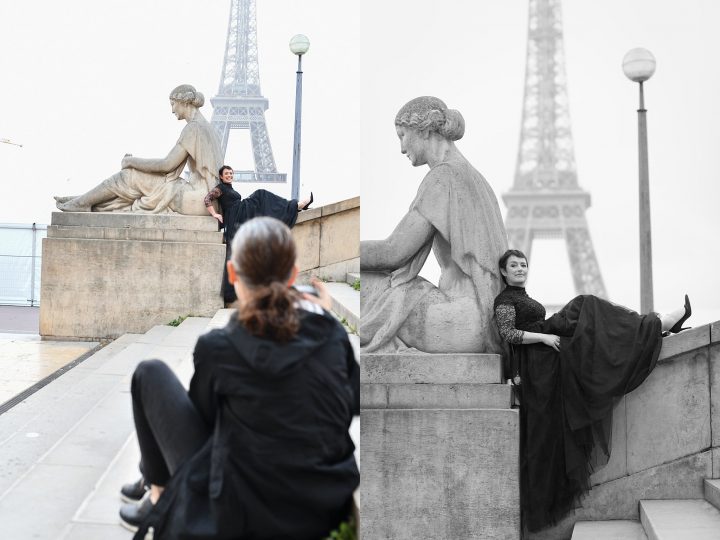 Anja stayed nearby for quick hair and makeup fixes.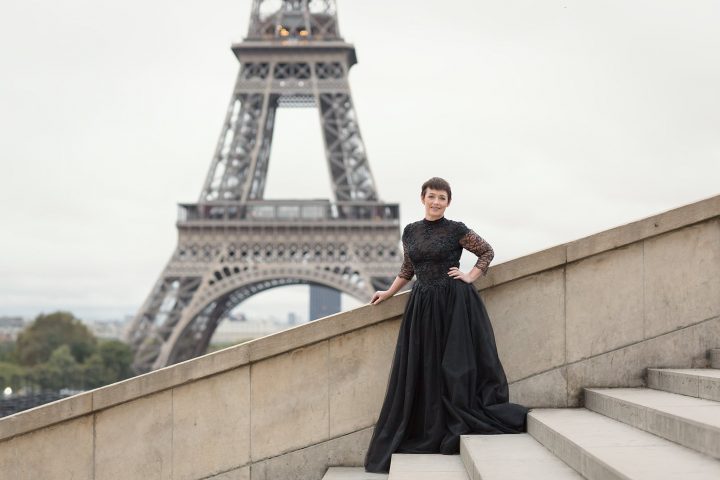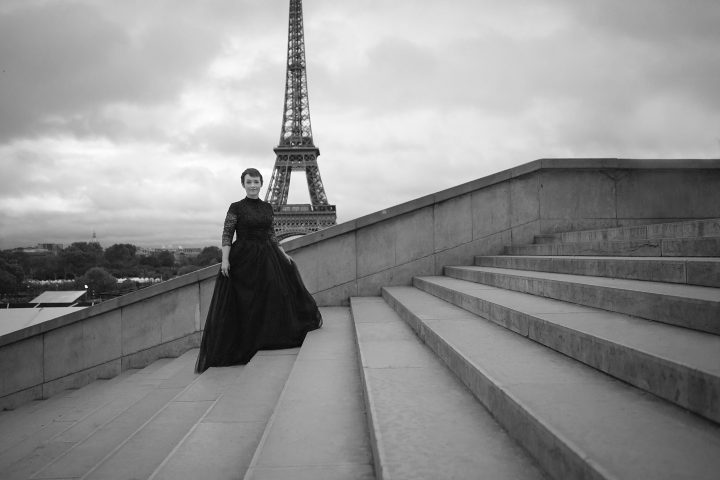 Next, we walked to the Bir Hakeim bridge for a different view of the Eiffel Tower.  I love the arch here.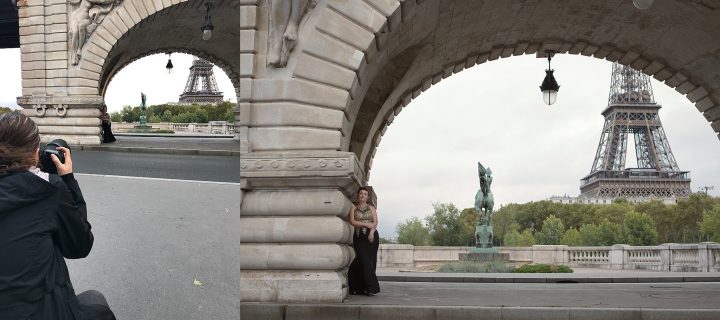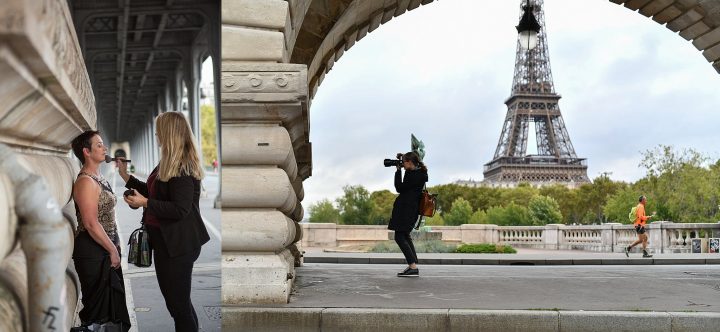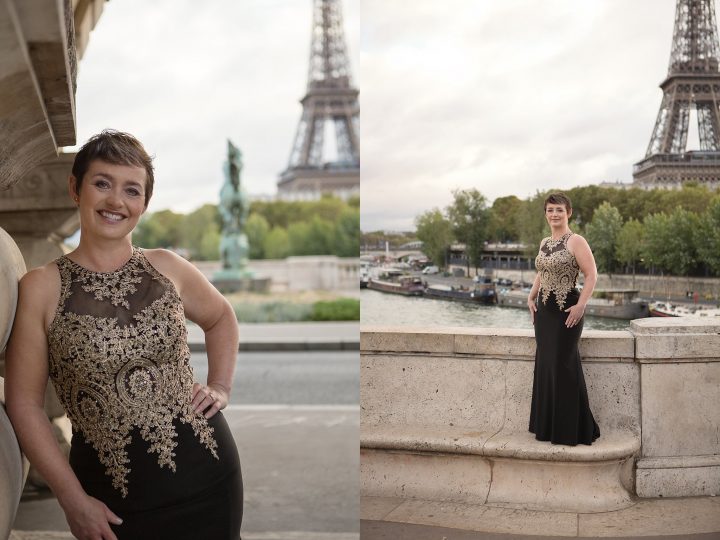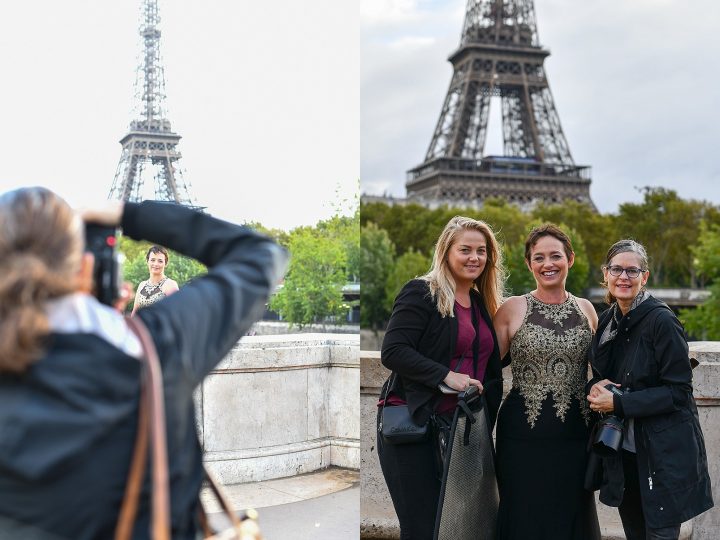 From here, we returned to the AirBnB for a portrait and then to change into casual clothes to walk around Montmartre.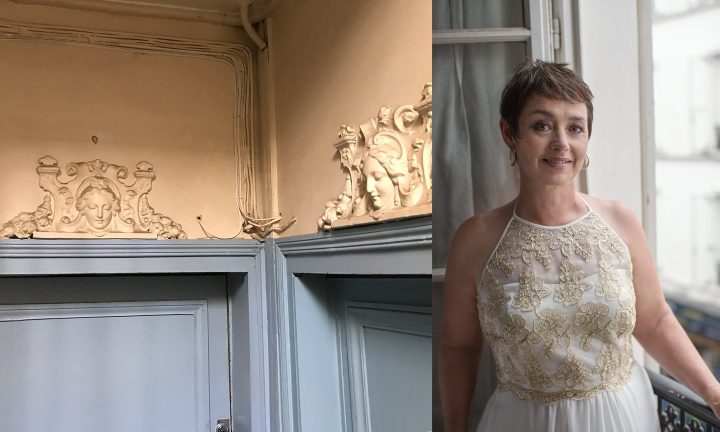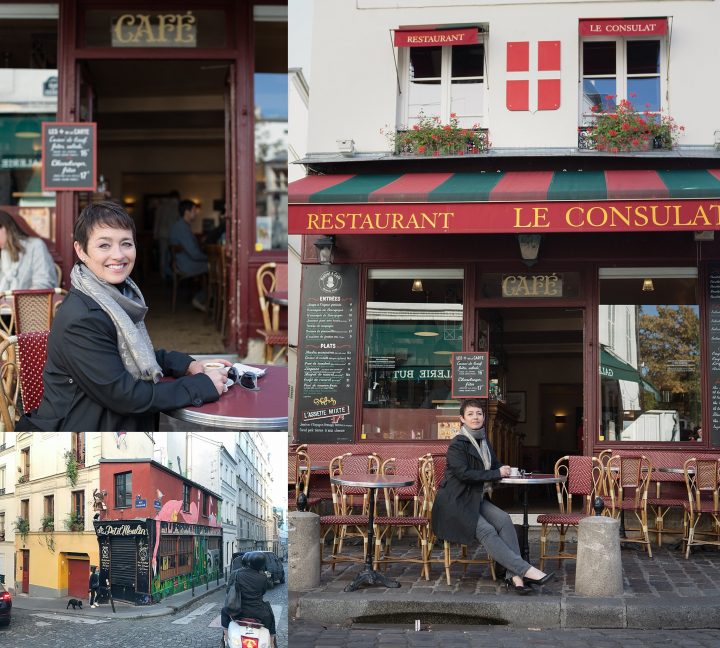 These were our Audrey Hepburn-inspired portraits.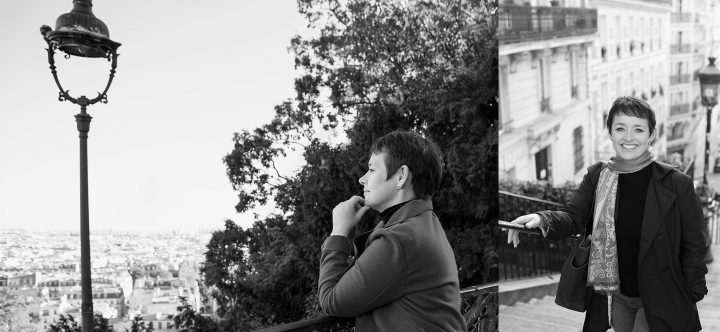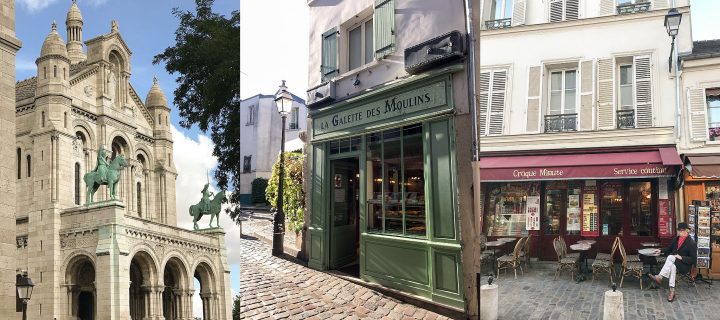 We made it to the Notre Dame Cathedral just seconds before the golden light changed.
Shirley came to the studio in Plymouth, NH, about ten days after the trip to choose her favorite portraits.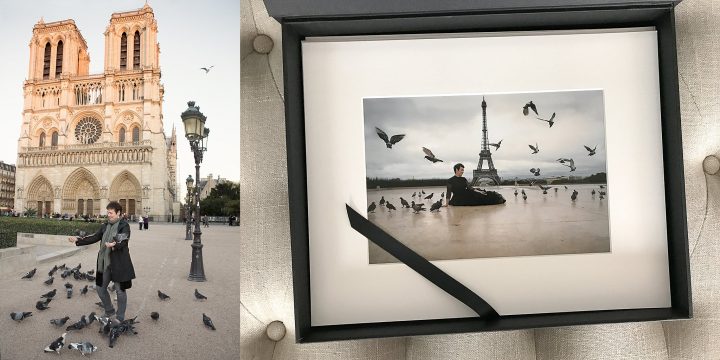 Assistant / behind-the-scenes photos: Katinka Tromp
Hair & makeup: Anja Regoord
Dresses: Voila Rotterdam