A New Iteration
I'm pleased to announce that one of my portraits of poet Donald Hall is included in a new iteration of an exhibit called "Iconic New Hampshire." Originally displayed in full last summer at PSU, this exhibit is taking a new form this month at New England College in Manchester, NH.
Curated by former NH Artist Laureate Gary Samson, "Iconic New Hampshire" features about 40 works by members of the New Hampshire Society of Photographic Artists. It will be on view from November 3 – November 24, 2023, at French Hall, 148 Concord St., Manchester, NH.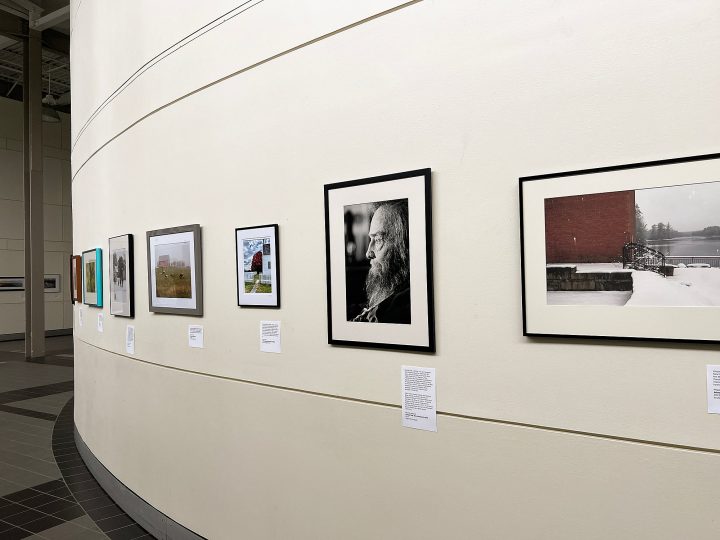 Part of the original "Iconic New Hampshire" exhibit from last summer at PSU
"Iconic New Hampshire" offers a wide range of photographic subjects and interpretations on our theme for the exhibition—each contributing to the identity of the state of New Hampshire.
Opening Reception for "Iconic New Hampshire"
Everyone is welcome to the opening reception on Thursday, November 9, from 5:00 – 6:00 p.m. We hope you'll join us!
About Donald Hall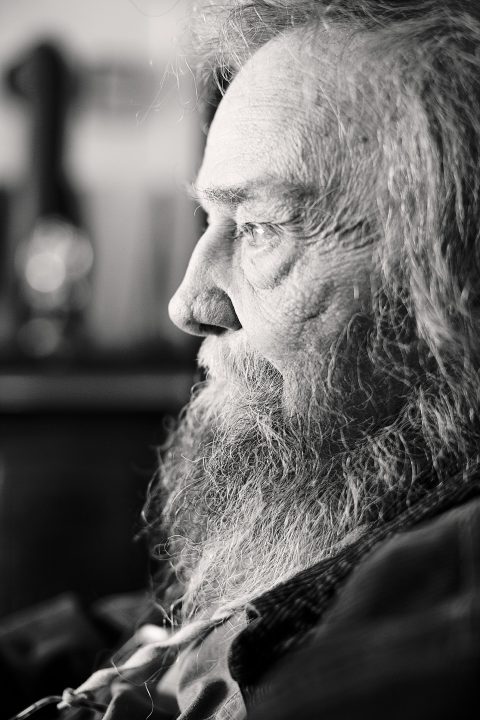 Donald Hall, a former U.S. poet laureate and influential poet for more than 60 years, lived and died at his family farm, Eagle Pond Farm, in Danbury, New Hampshire.
New Hampshire's people and places strongly influenced Hall's writing. He published 20 poetry collections as well as memoirs, fiction, essays, biographies, children's books, and books about baseball. He was the nation's poet laureate in 2006-07.
Hall's many honors include the National Book Award, the Poetry Society of America's Robert Frost Silver Medal, and the Ruth Lilly Prize for poetry. He was a finalist for the Pulitzer Prize and the National Book Award. In 2011, he received the National Medal of Arts from President Barack Obama in a White House ceremony.
You can see more from my 2014 portrait session with Donald Hall HERE.