Please note:  All images on  this site are copyrighted.   If you wish to discuss licensing, please email me at maundy@maundymitchell.com
Last week I was fortunate to photograph poet Donald Hall in his 200-year-old farmhouse, Eagle Pond Farm, in Wilmot, New Hampshire. The 85-year-old former U.S. Poet Laureate still writes every day. In December, he will publish another book, Essays After Eighty.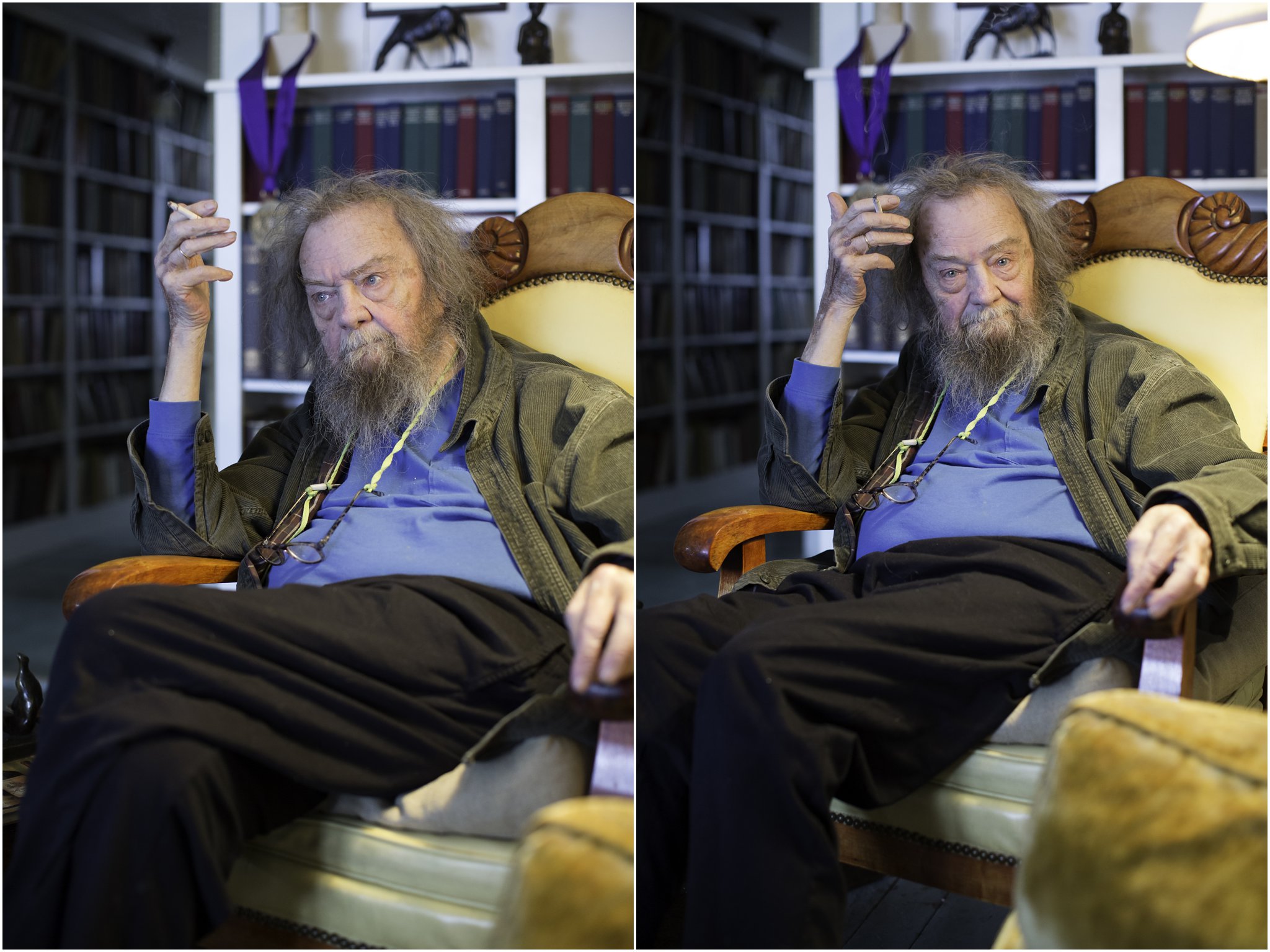 While I was there, FedEx delivered a box of books, a Spanish translation of his book Without. He signed one for me, while taking a few seconds to pet his cat, Louise.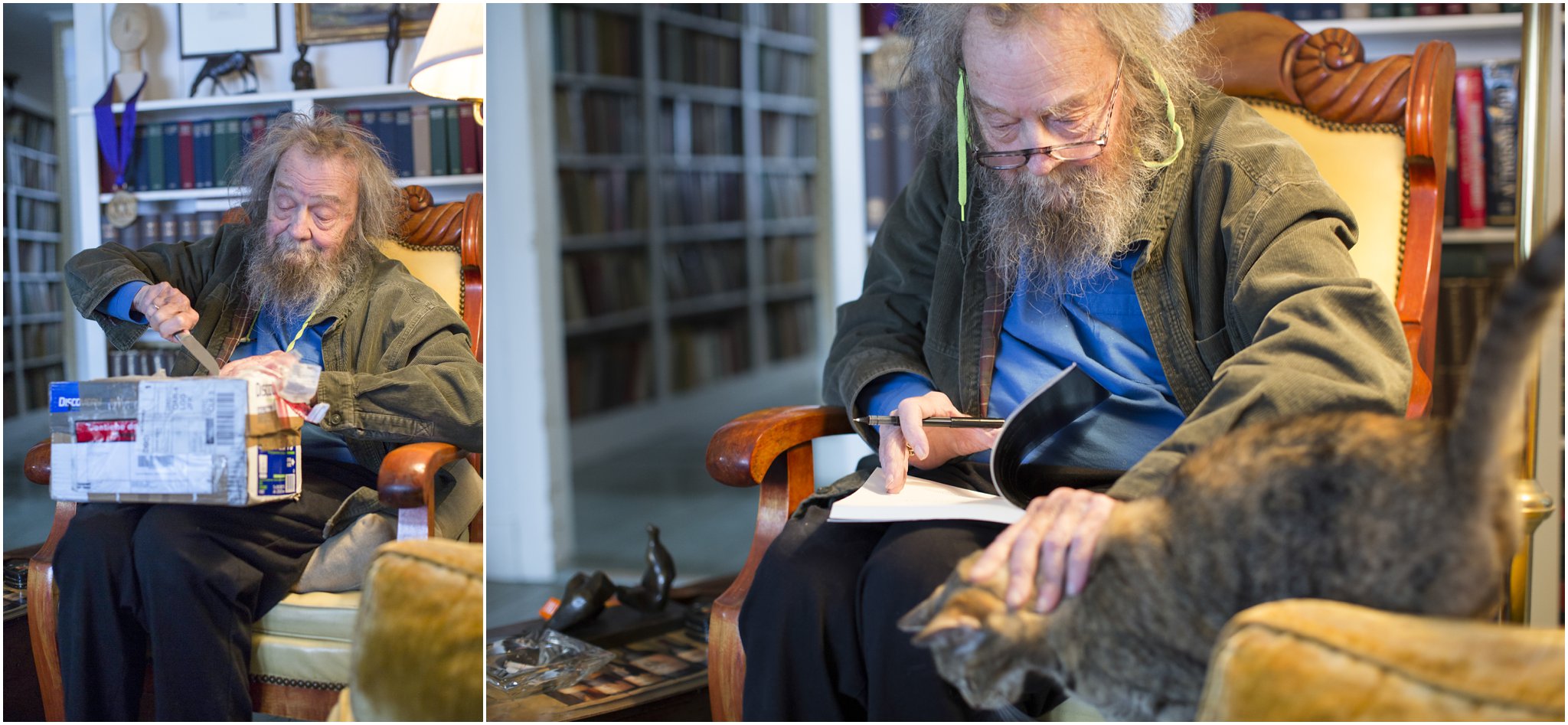 Louise, and the Medal of Arts, which President Obama presented to Hall in a White House ceremony in March of 2011. (You can view the ceremony here.)