They met at a rugby party, where they discovered they had many mutual interests: rugby, nature, hiking, and travel.
For their first date, Ian drove Ali to a swamp they thought would be fun to explore. When they arrived, she asked to put her things in the car trunk. When the trunk opened, she was alarmed to see axes and machetes. They turned out to be for his work (he works in the forest, tracking and studying mountain lions). But then they walked into the swamp and he gave her a plant to taste. When she asked what it was, he replied "Hemlock." Having studied classical literature, Ali immediately thought of Socrates and his death by poison hemlock. Now she thought she might have made a mistake and ended up alone in a swamp with a crazy guy!
"No," he said, "There are different kinds of hemlock. This is the edible kind."
Needless to say, things improved from the swamp date! Ian and Ali will be married in August on Squam Lake in New Hampshire.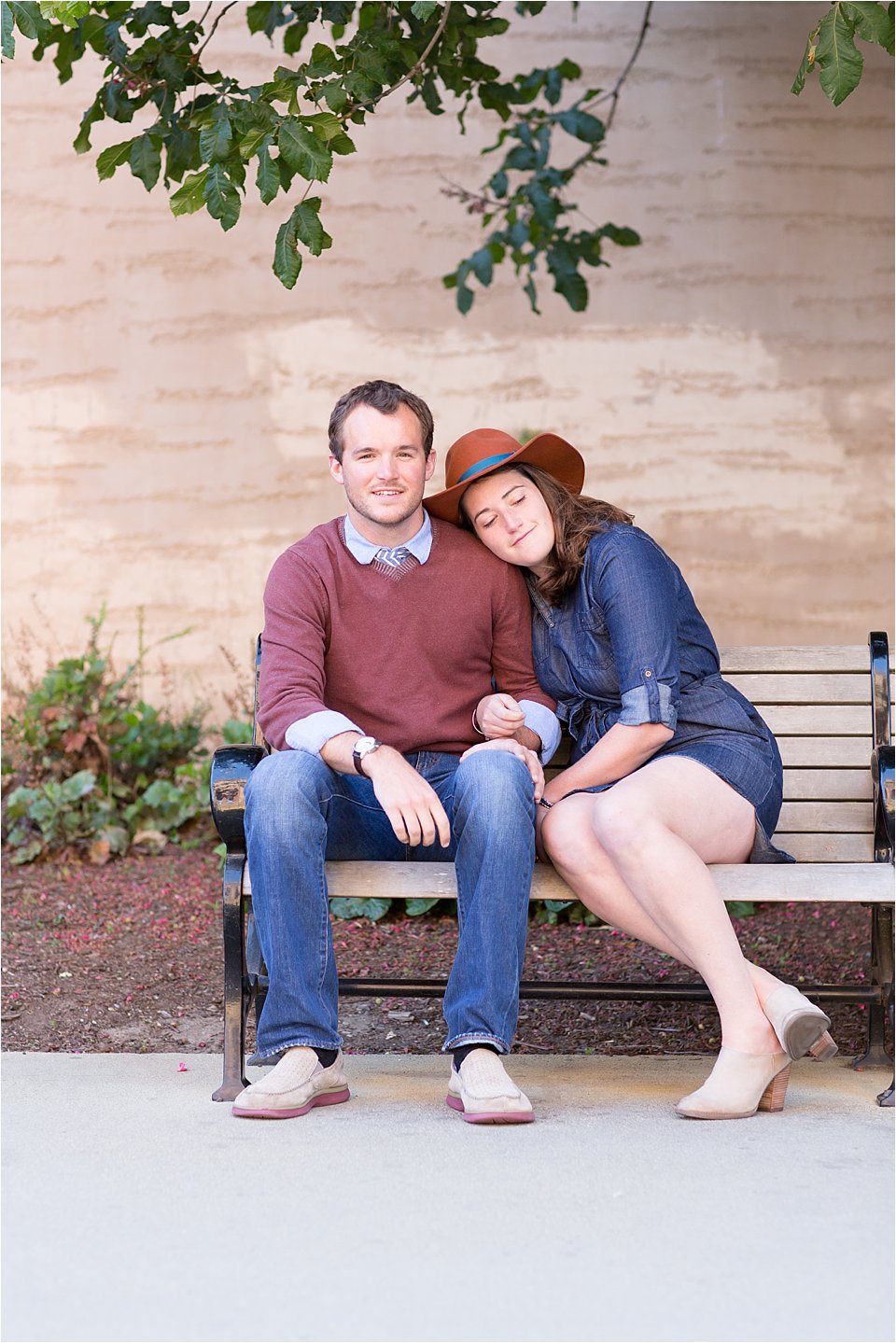 We decided I would fly from New Hampshire to San Francisco for their engagement session. I chose the locations of The Palace of Fine Arts and Baker Beach, which has a view of the Golden Gate Bridge.
The Palace of Fine Arts has architecture that is reminiscent of ancient Rome. It also has lots of walkways, gardens, and a pond. It was a perfect location because of the couple's love of travel, and because Ali's favorite place is Rome, Italy.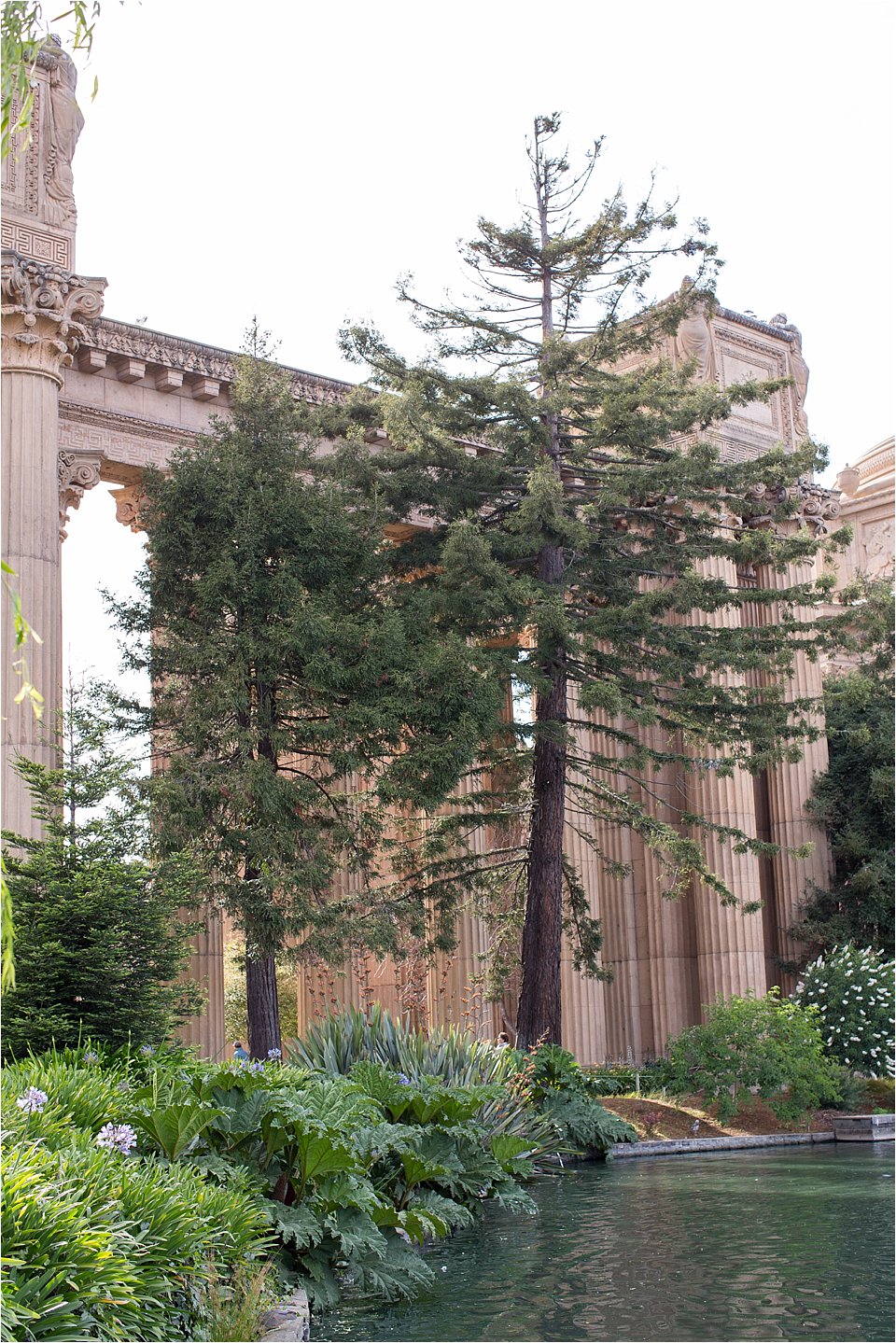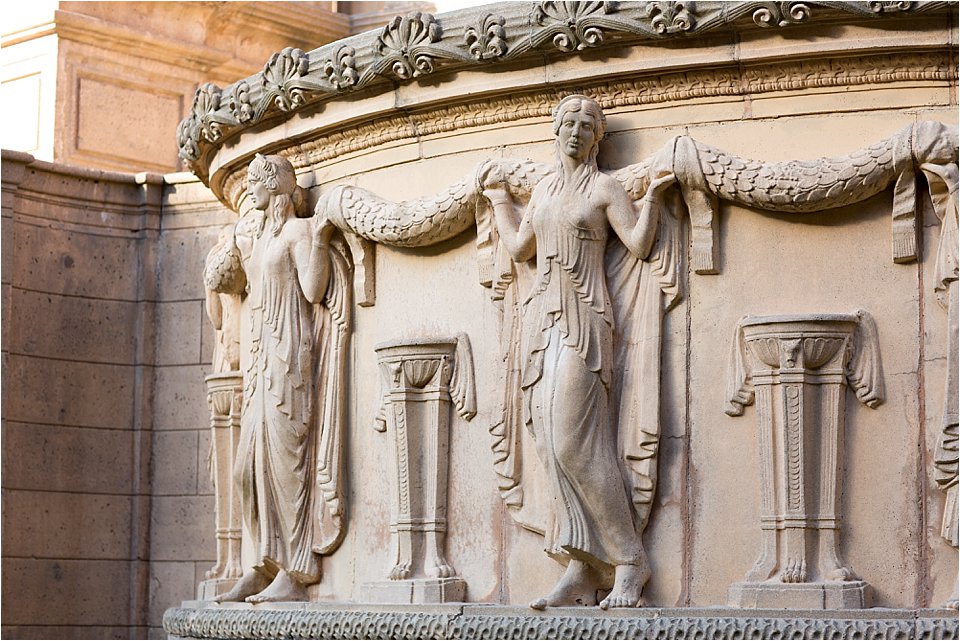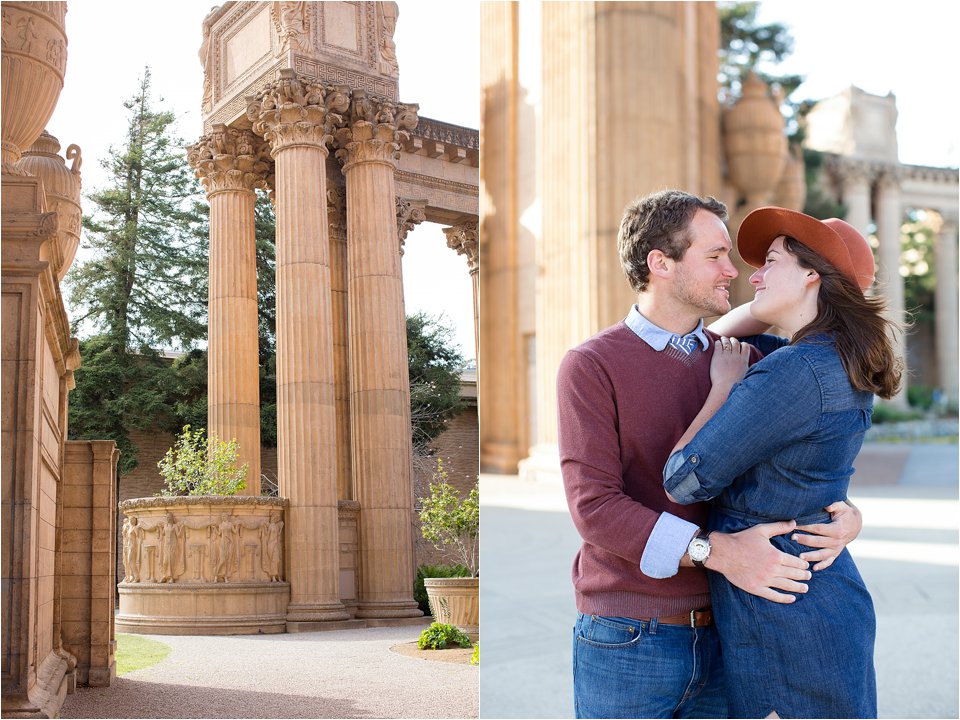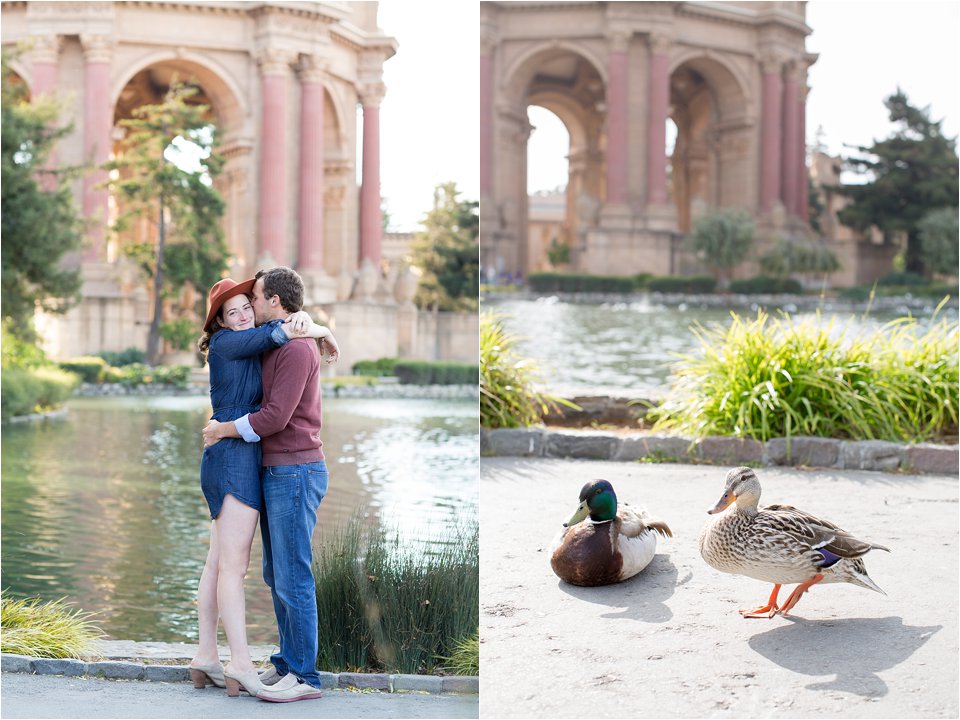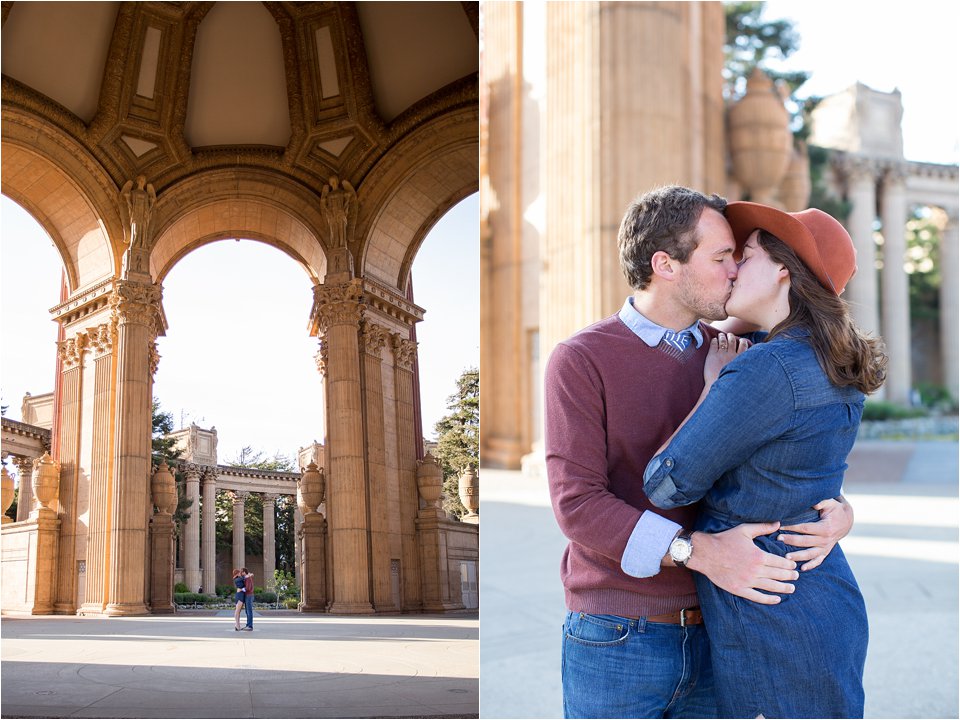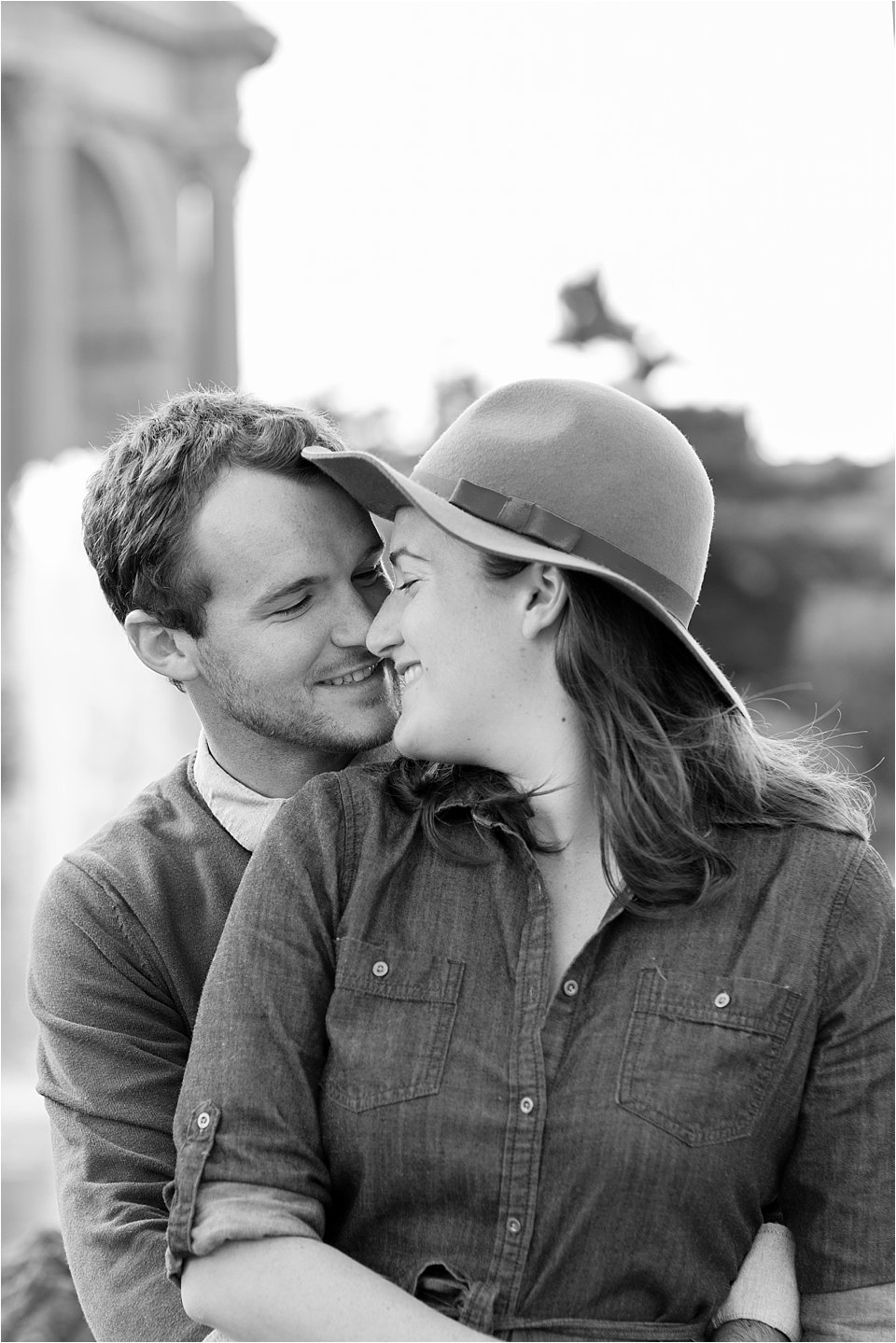 Ali's engagement ring is a Fire Opal, in a bird's nest setting of rose gold.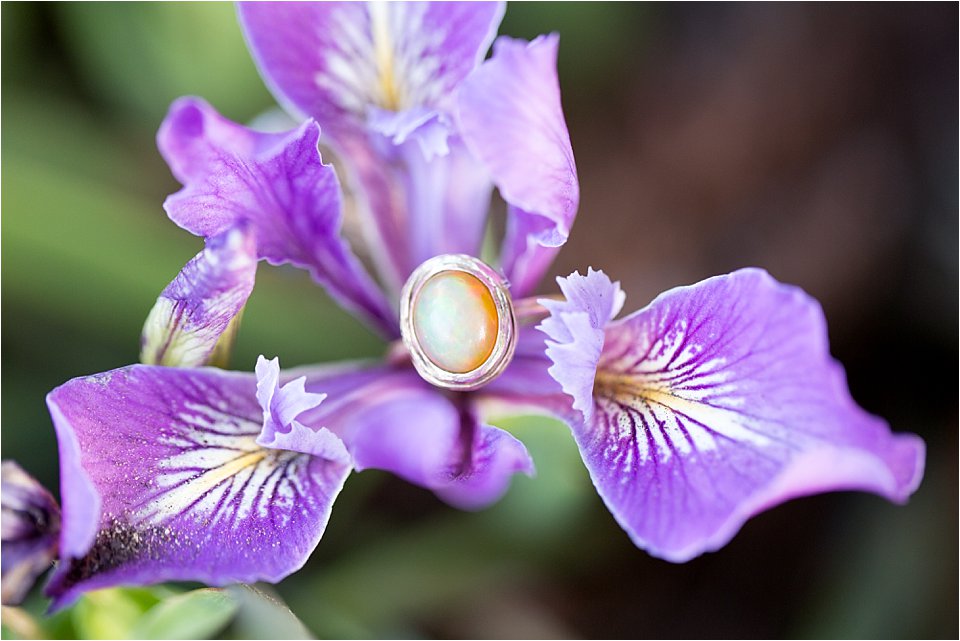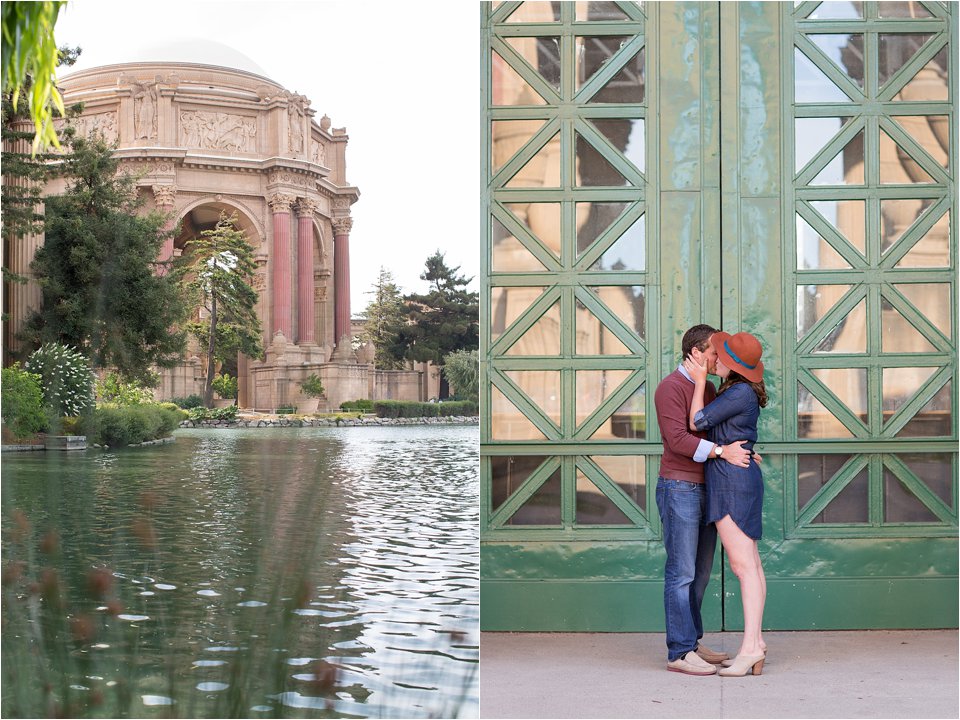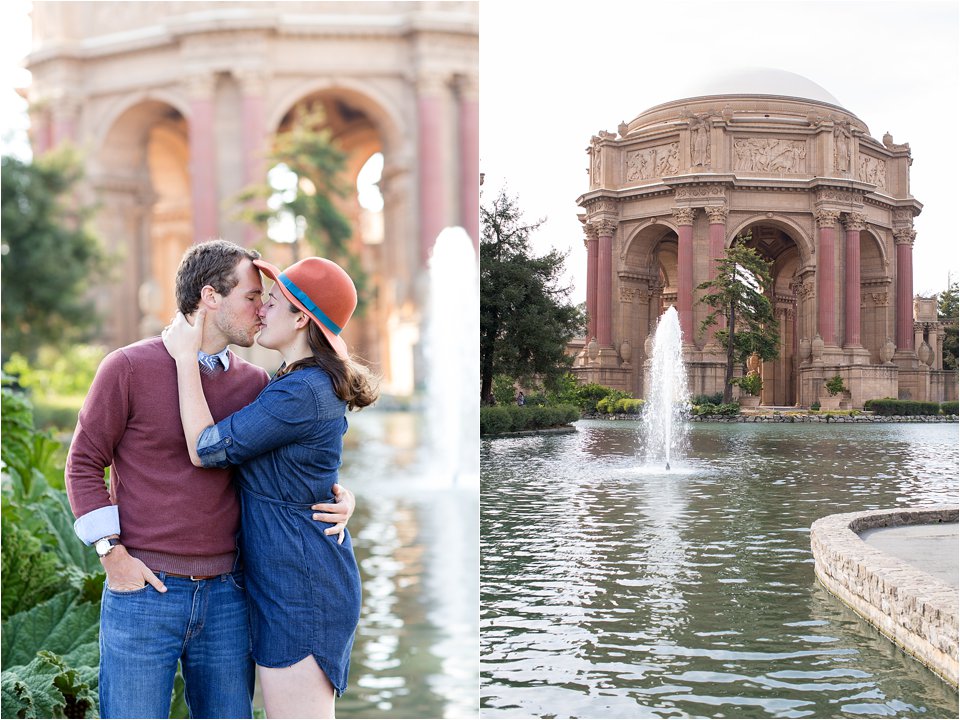 I like to give a sense of place during a photo session, and of course the Golden Gate Bridge is iconic San Francisco. The bridge was also a great location because Ian works in Marin, which is on the opposite side. I wanted to find a beach with a view of the bridge that you don't often see. I found it while scouting the day before–Baker Beach had few people, soft sand, wildflowers and succulents, and lovely evening light.