Nine Highlights and Nine Best-Loved Instagram Images of the Year
As 2020 comes to an end I want to thank all of you for being here. This has been of year hard work, persistence, risk-taking, facing adversity, activism, innovation, and growth. Despite a 3-month shutdown with lots of ups and downs, I was able to adapt and stay creative. My nine highlights this year:
I'm ever grateful for all of my followers, clients, friends and family. Here are my most popular Instagram images of the year.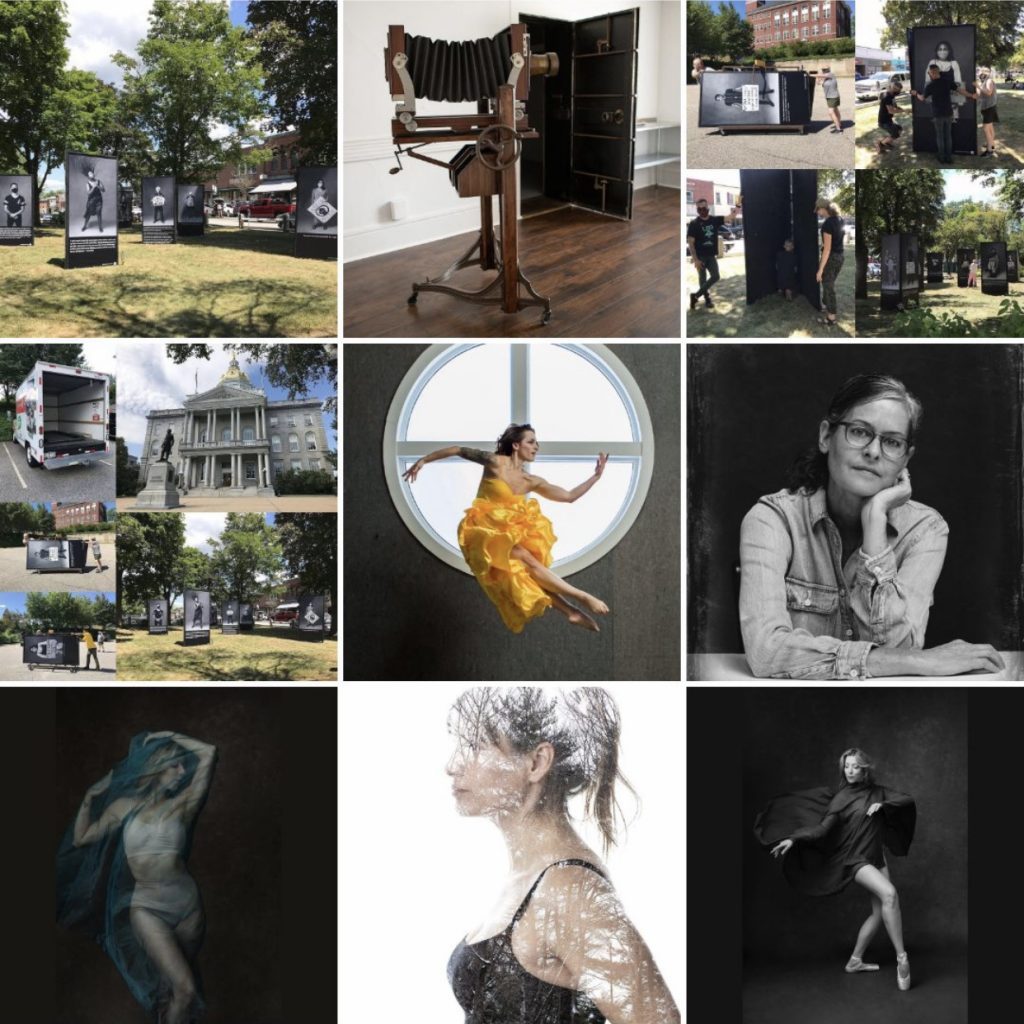 Cell phone pic of the first exhibit of Protest Portraits on the Plymouth, NH town common outside my studio
A peek at my new tintype studio with my antique camera and lens, and the darkroom vault in the background
Behind the scenes collage of the first installation of Protest Portraits, Plymouth town common
The announcement collage – the Protest Portraits exhibit was going to the NH Statehouse
2015 photo of NH's new Artist Laureate, Amanda Whitworth
Self-portrait at the beginning of the pandemic shutdown
Dancer Ashley Meeken in blue voile
In-camera double exposure portrait of photographer Susan Walker
Black and white photo of dancer Ashley Meeken
Wishing you all happy holidays and a happy, healthy, and less weird New Year!