This is Velvet Brown. She has been called the leading female tuba soloist in the world. We worked together recently on photos for an upcoming CD for her band, MOJATUBA. MOJA is an acronym for Modern Dance, Original Works, Jazz Styles, and African Influence. She describes it as jazz tuba with a big band feel. Our mood board was influenced by Ella Fitzgerald, and so is Velvet's music. Here are a few selections from Velvet's photo shoot.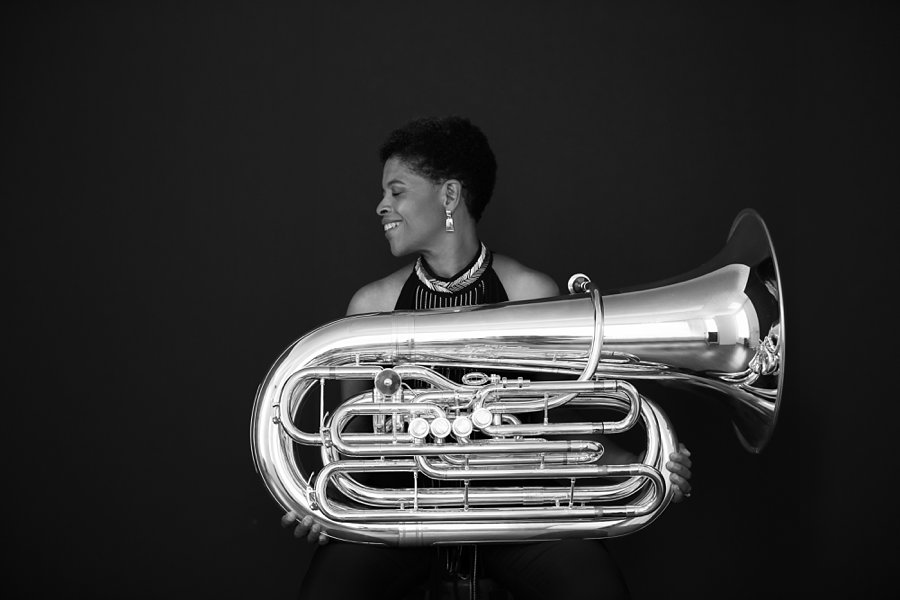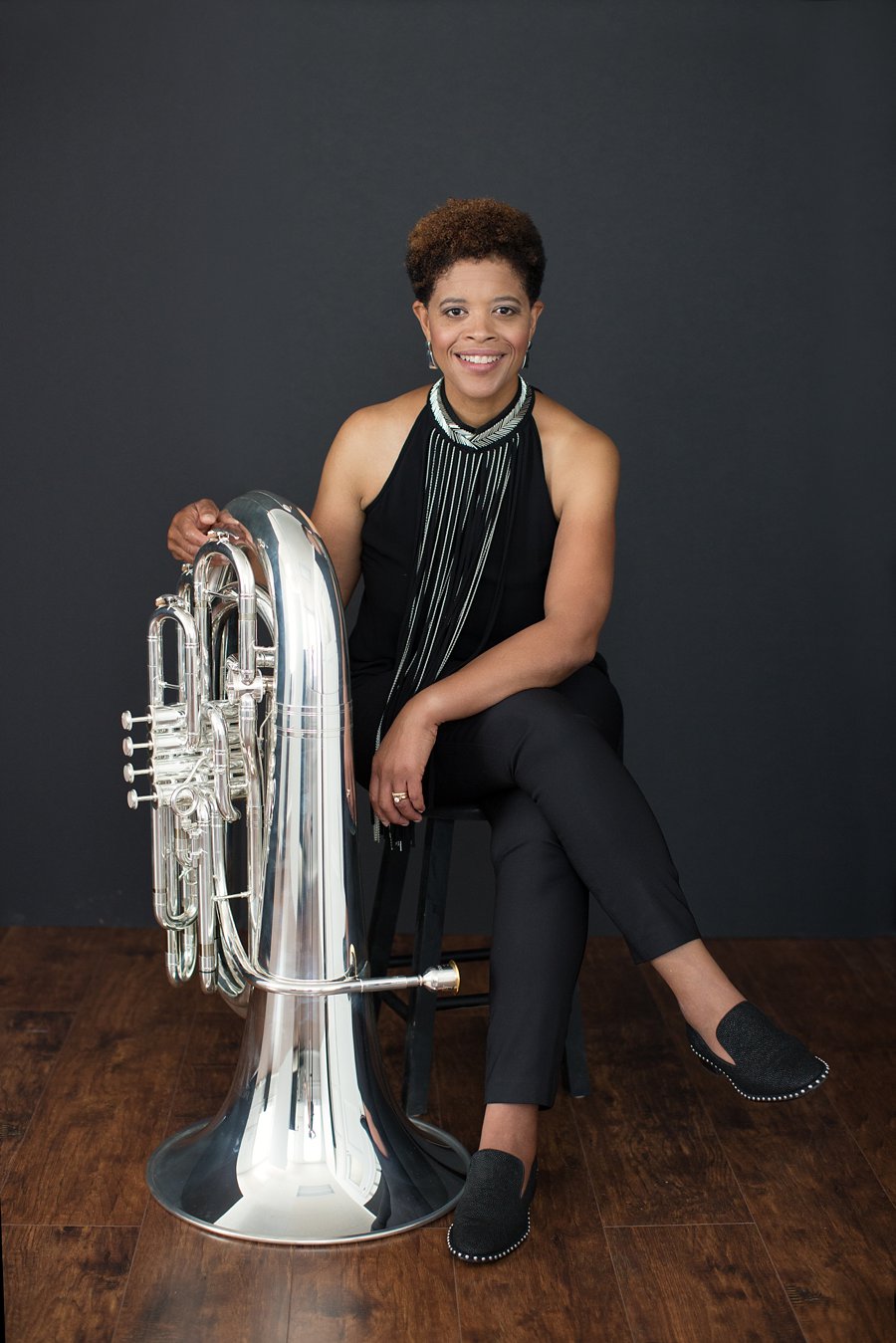 Velvet is a professor of tuba and euphonium at Pennsylvania State University. For more than twenty years, she has been spending part of her summers in New Hampshire to perform with the New Hampshire Music Festival.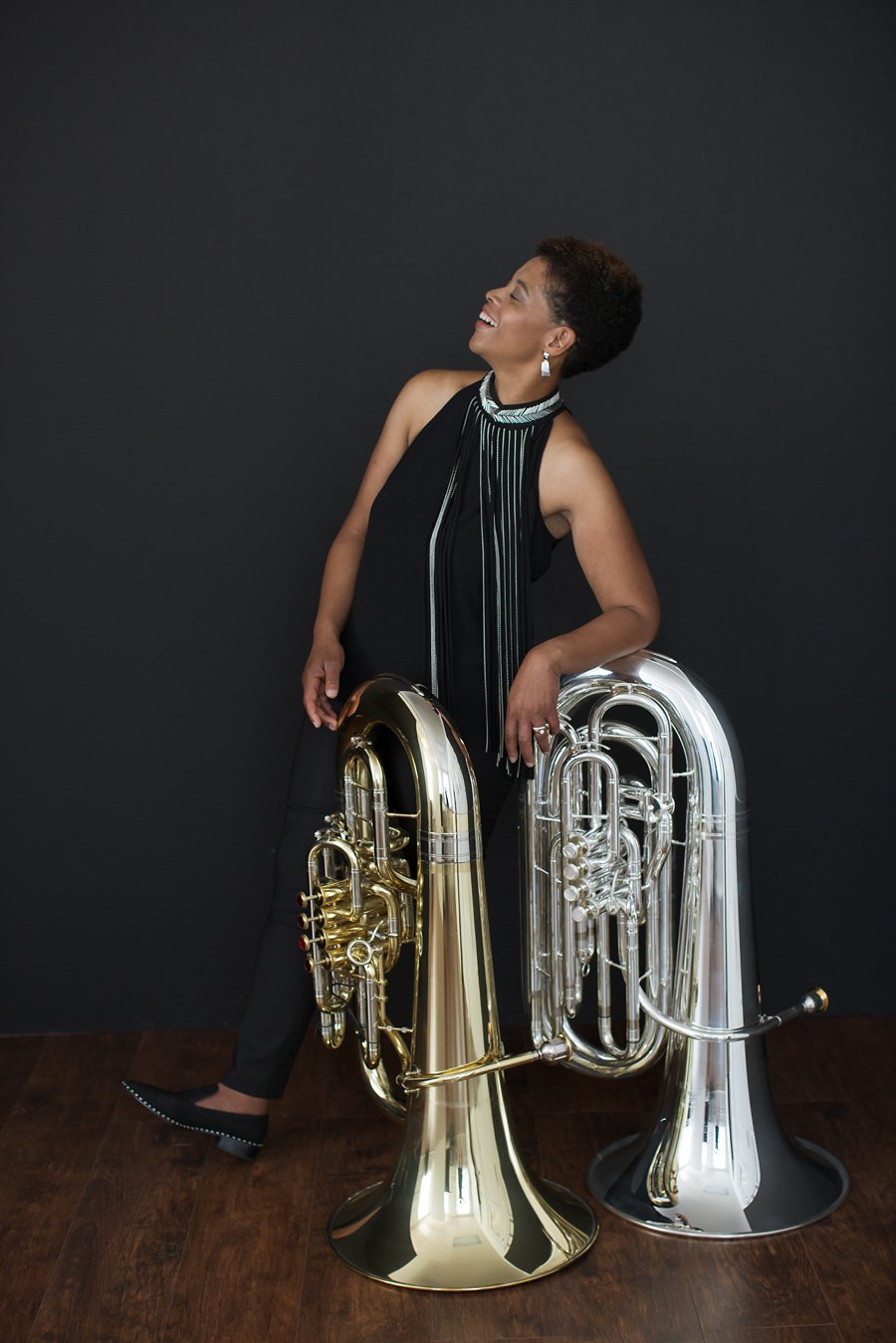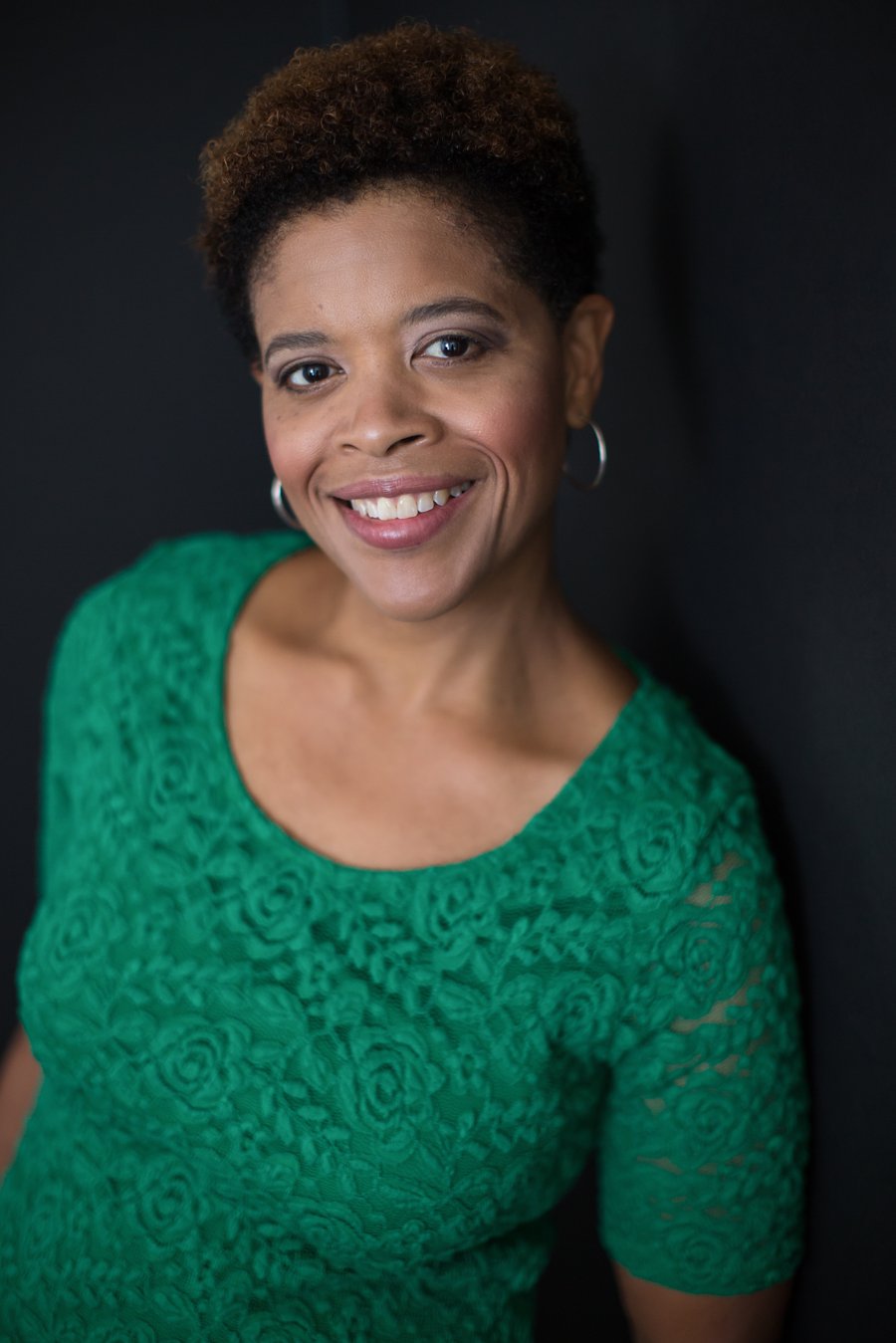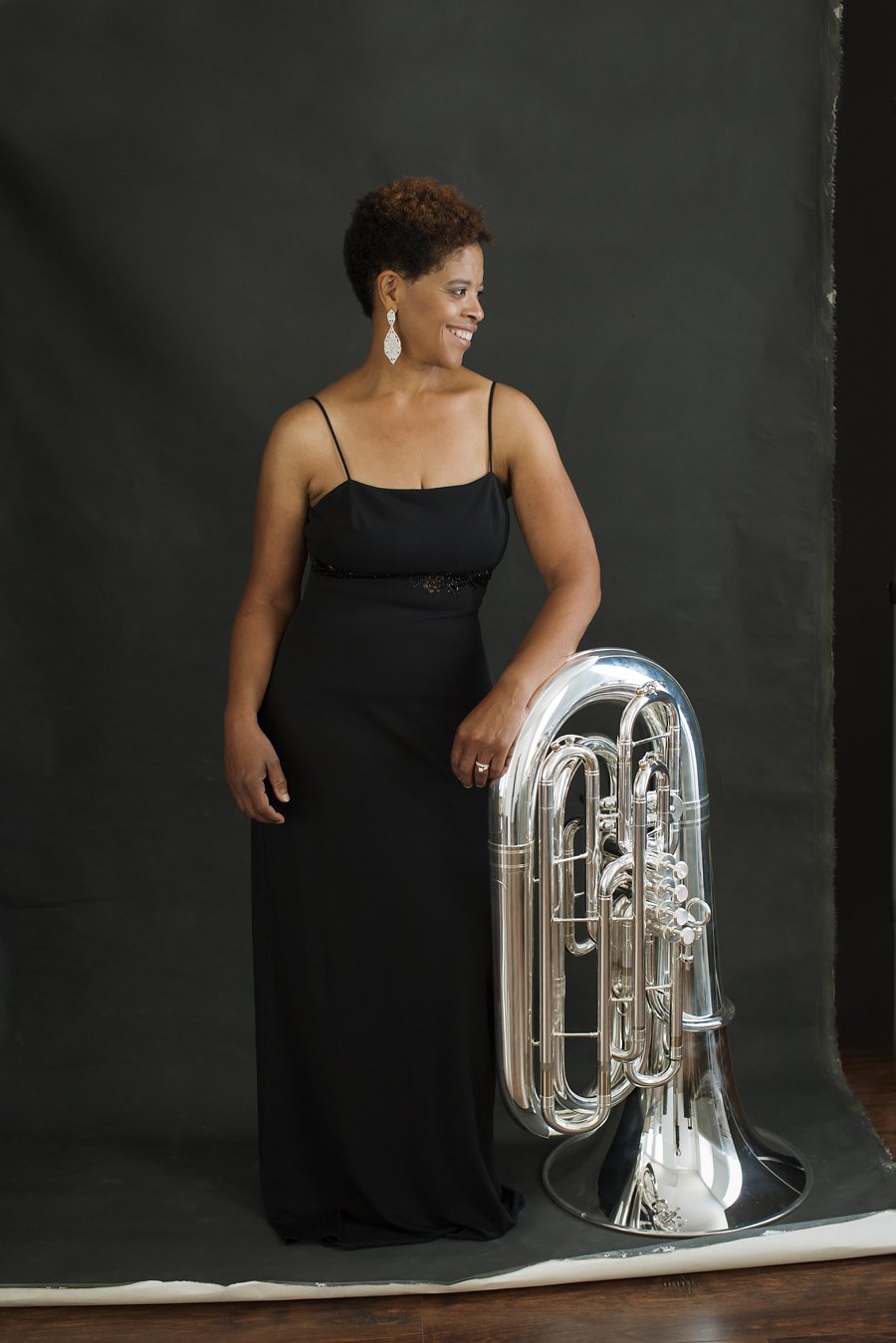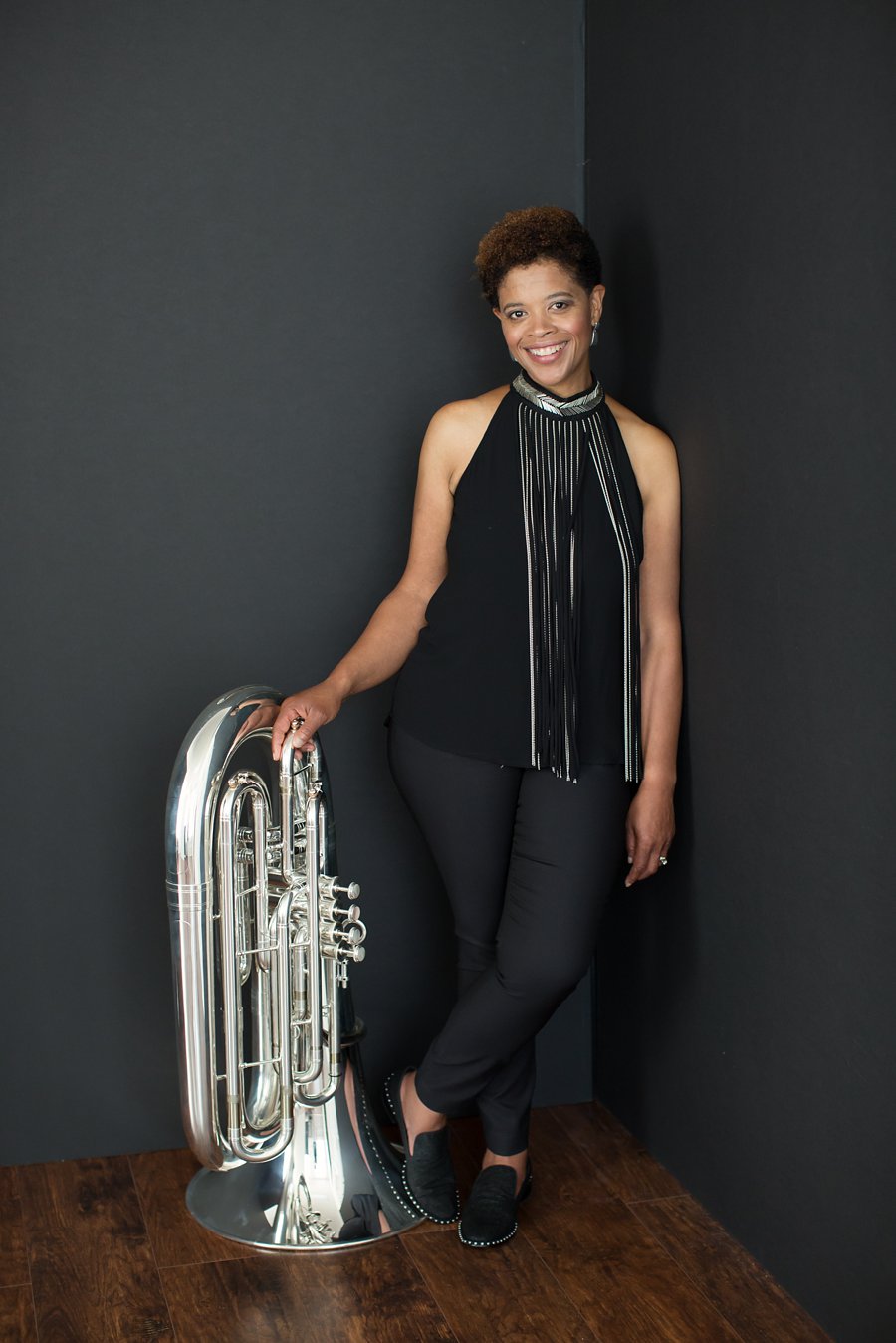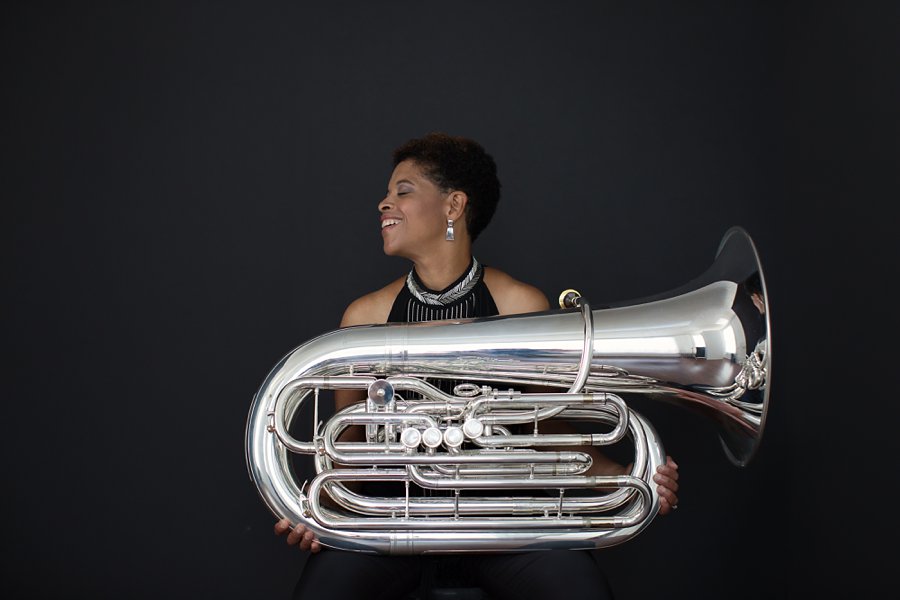 Velvet appeared in 2014 on this site with the Stiletto Brass Quintet for the cover of The Brass Herald.
Makeup: Amanda at the The Common Man Spa & Salon.