The Stiletto Brass Quintet is a nationally touring, all-woman group.
They booked a shoot during their east coast tour, requesting a charming, urban look. I scouted a few locations, and we chose the historic Belknap Mill in Laconia, NH.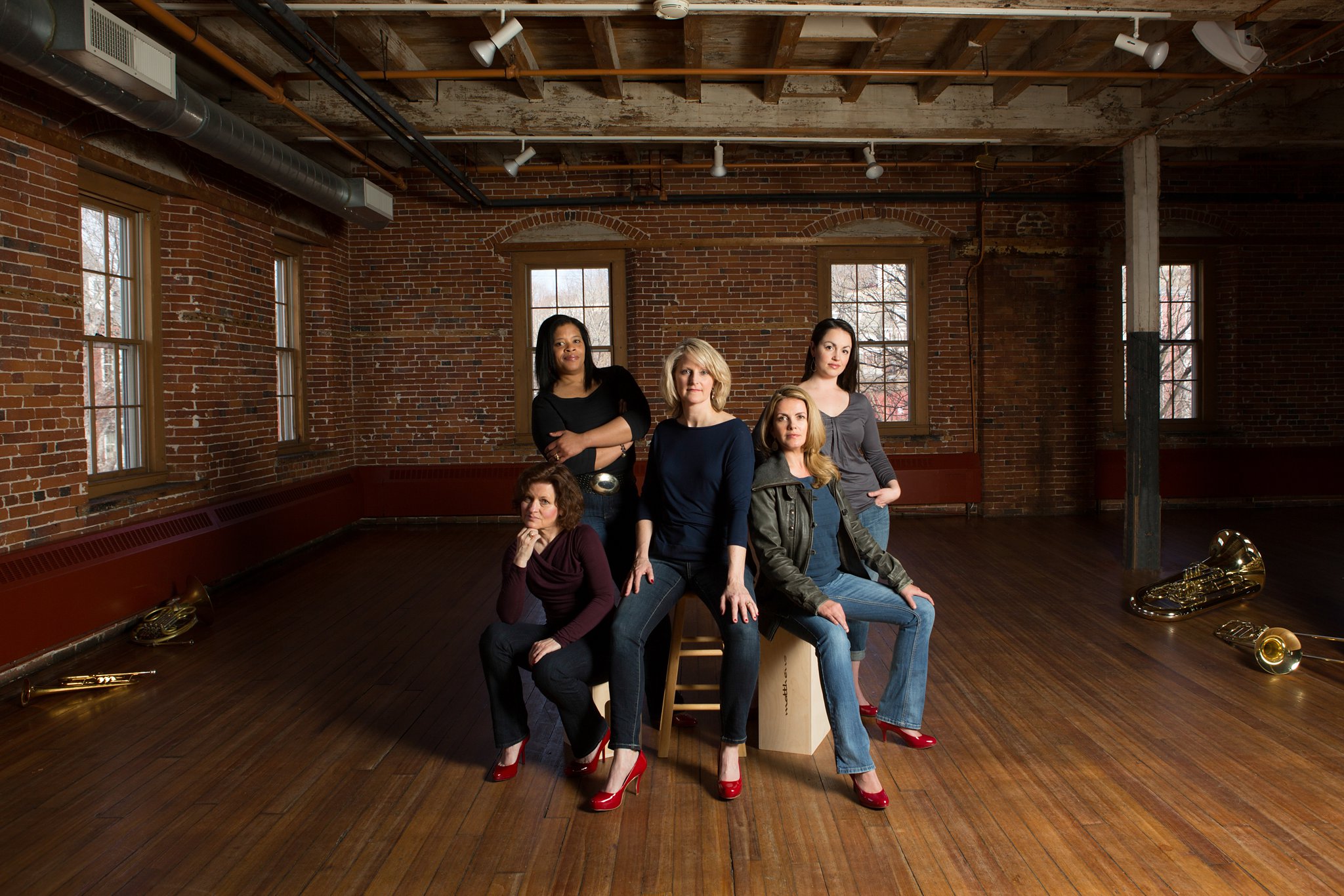 I decided a cinematic feel was called for. The space has great windows. I balanced the front light against them using a strobe equipped with a large Profoto deep umbrella. I used the Canon 24-70 f/2.8 L lens for the group shots. Here are some behind-the-scenes iPhone snaps.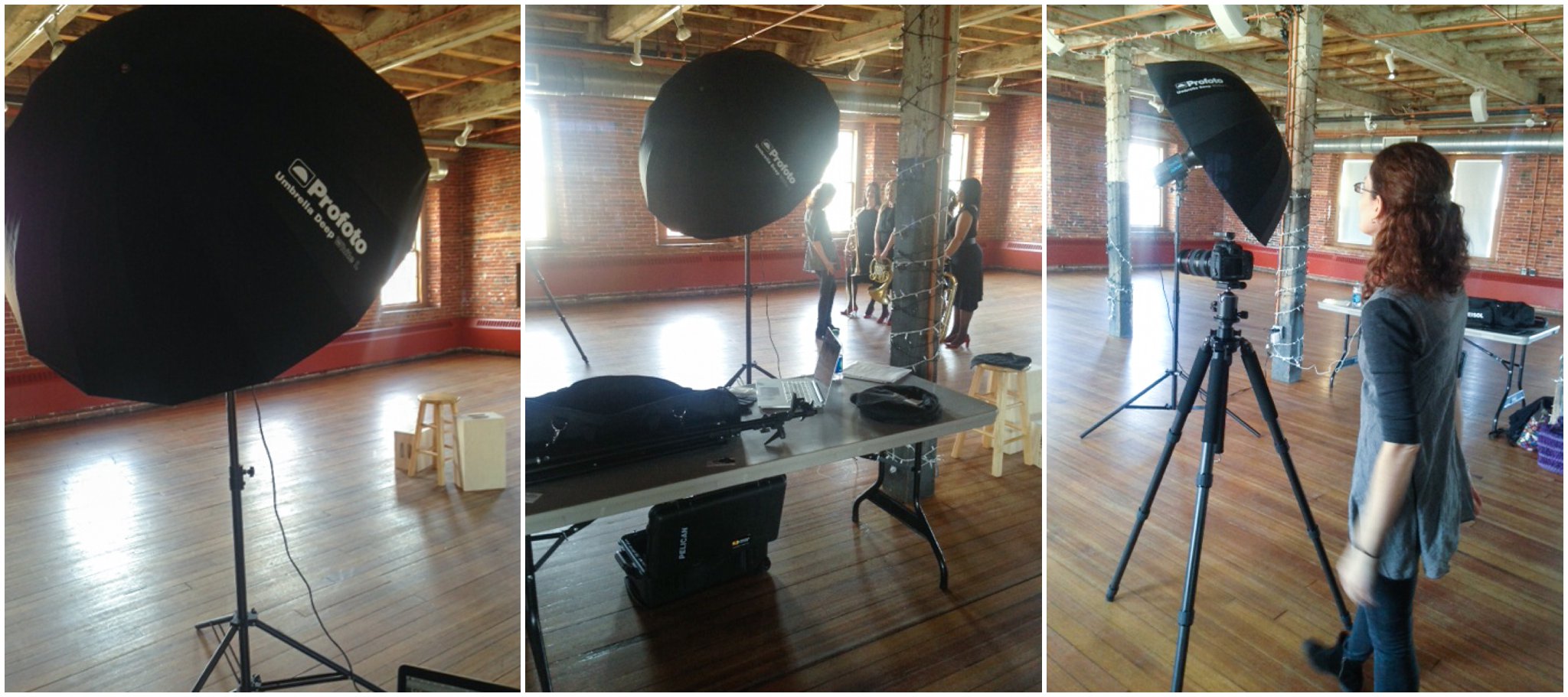 For headshots, I used the same lighting, but switched to the Canon 85mm f/1.2 L lens. My assistant held a white reflector very close to each musician's right side.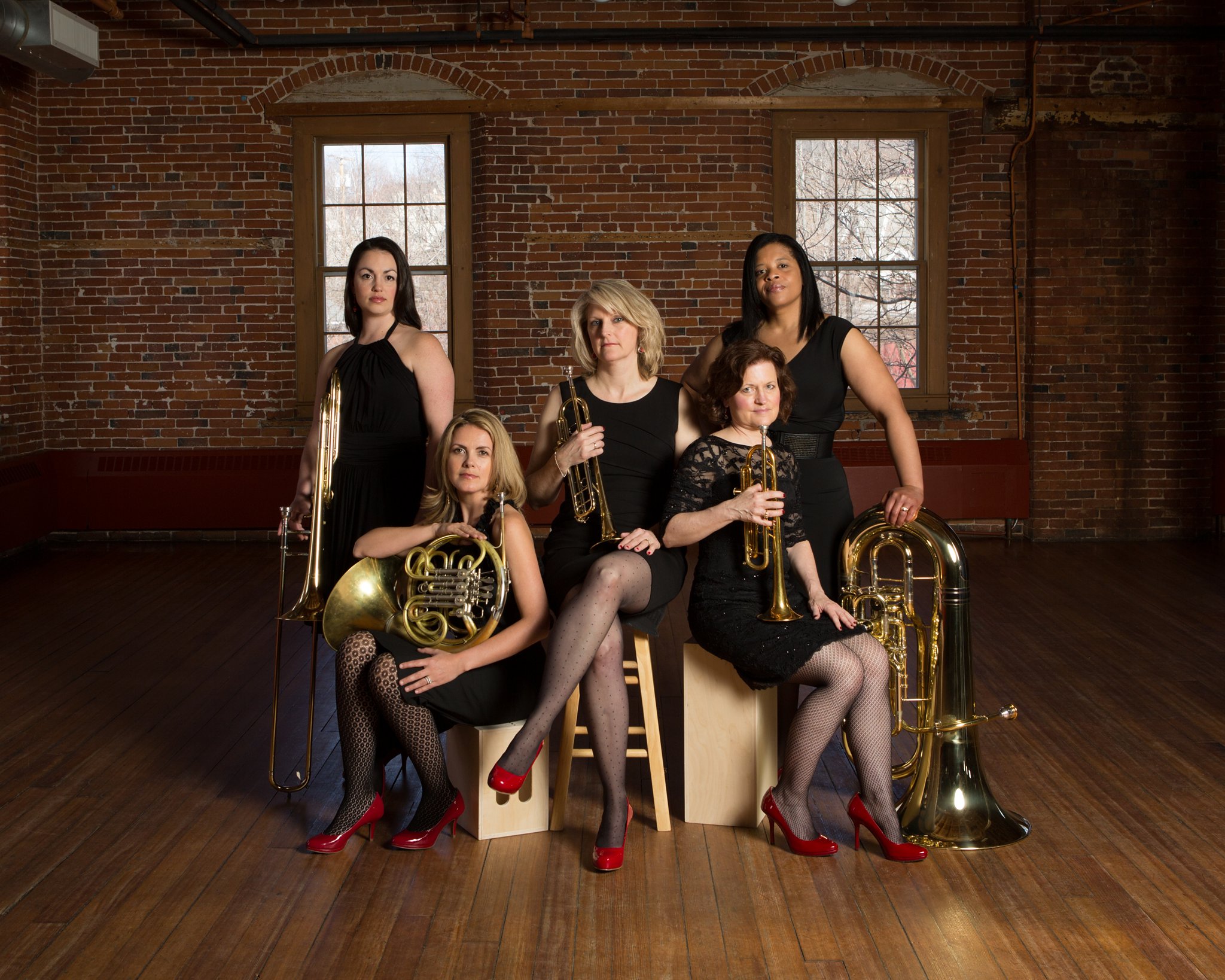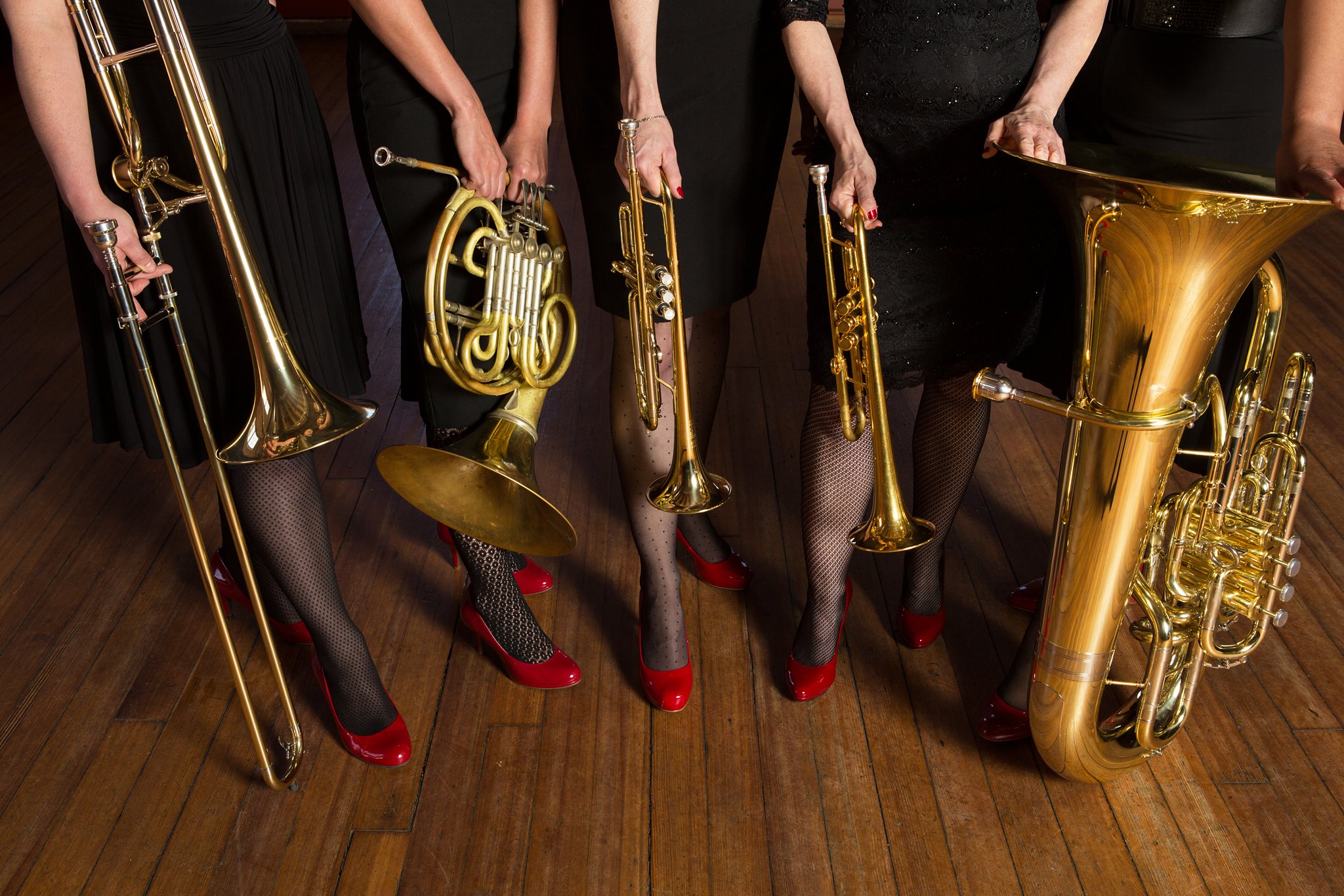 Beauty and talent, times five!