"Maundy did our family photos and my headshots a few years ago. We loved her work so it was only natural for me to reach out when it was time for my headshot refresh. I love her work. I uploaded the new photos to multiple corporate profiles at work and immediately began receiving compliments about how good the headshots looked. We'll be scheduling another family photo session with Maundy in the near future." – David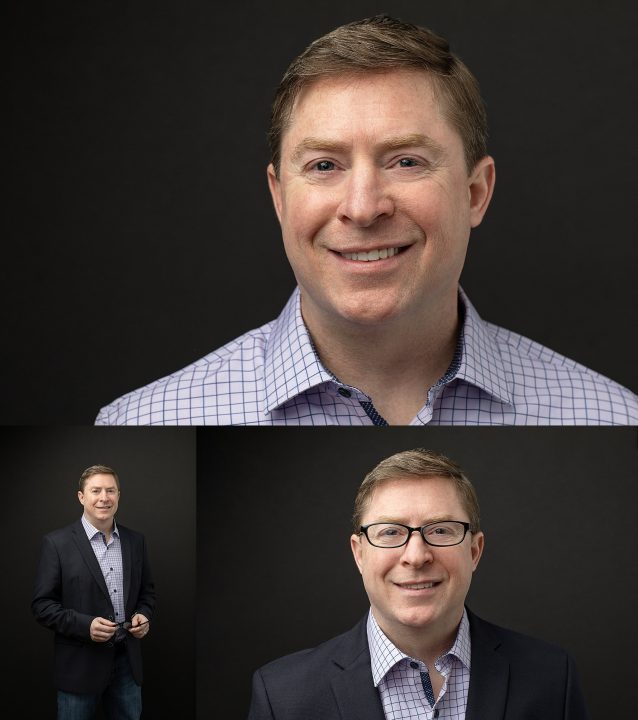 You should update your headshots every two to three years, or whenever you change your look. For David, not only had it been a few years, but he changed his look and now sometimes wears glasses.
For his last headshots, David chose headshots with a light background. This time he decided to go with a dark background. Headshots with a black background have an elegant look that appeals to many of my clients.
Not sure which background you would choose? That's okay – we can try both dark and light! You can't go wrong because you'll choose your favorite images before you leave the studio.
Is it time for YOUR "headshot refresh"? You can read more about how Headshot Sessions work HERE.
Email me to book your session: maundy@maundymitchell.com. I look forward to seeing you soon!