Wednesday, November 17, at 5:00 p.m.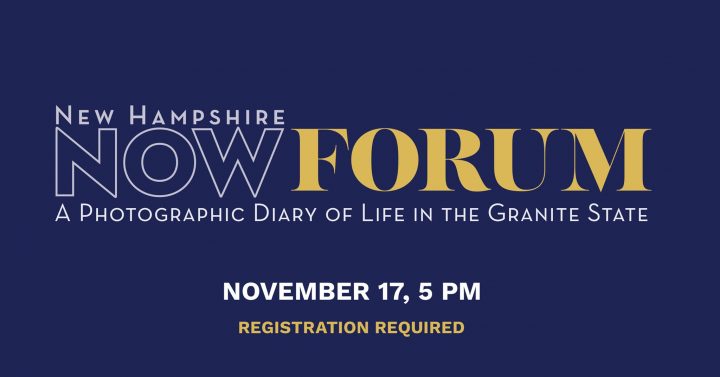 You're invited! Please join us at the Museum of the White Mountains, in Plymouth, NH, on Wednesday, November 17, 2021, at 5:00 p.m. for a discussion about the long-term project and current exhibition, NH Now: A Photographic Diary of Life in the Granite State.
NH Now is a nearly three-year photographic project which highlights life in the Granite State. Forty-six photographers from around the state contributed a total of 10,000 images to the project. The result is a limited edition hardcover book featuring more than 250 photographs, and eight simultaneous exhibits.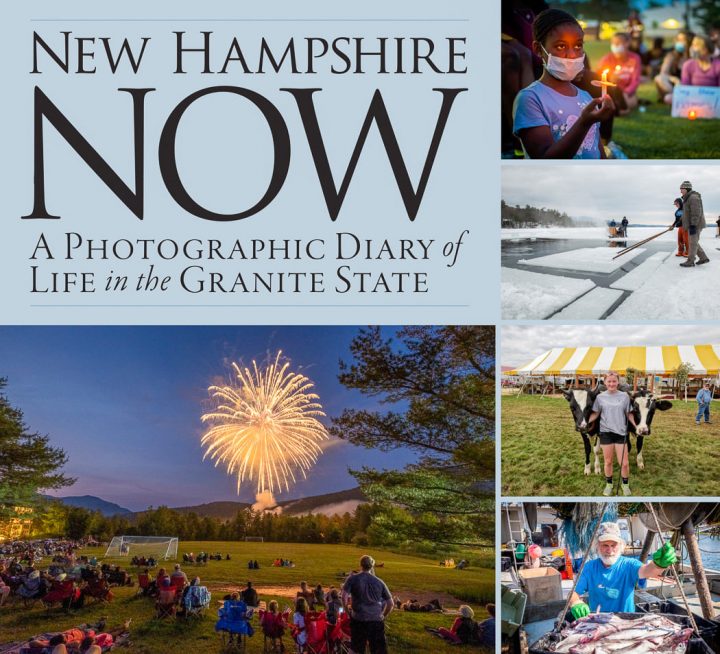 Inez McDermott, Professor of Art and Art History at New England College, will facilitate the discussion. Panelists will be NH Now Project Director and photographer Gary Samson; Professor John X. Christ, of Plymouth State University, an art historian with a strong interest in White Mountains tourism, public art and the ways that sociological tools can play a role in interpreting art and culture; and Maundy Mitchell, a local portrait photographer whose work is included in the exhibition. They will explore the question of our state identity with a discussion of visual representations of New Hampshire.
This event is free and open to all. Attendance is limited to 35 guests. To register, please email Rebecca at rrenman@plymouth.edu