I'm pleased to announce that my work titled "Phoenix," was selected by a jury for a national exhibition called "The Best of Women" at Stola Contemporary Art, Chicago, IL.
In honor of the the National Women's Caucus for Art's 50th anniversary, the Chicago chapter of WCA will host this exhibit. "The Best of Women" will be held in conjunction with the WCA's national conference, which begins February 17, 2022.
The exhibit is open to the public and runs from January 27 to March 12, 2022. There will be an opening reception on February 17, 6:00 – 9:00 p.m.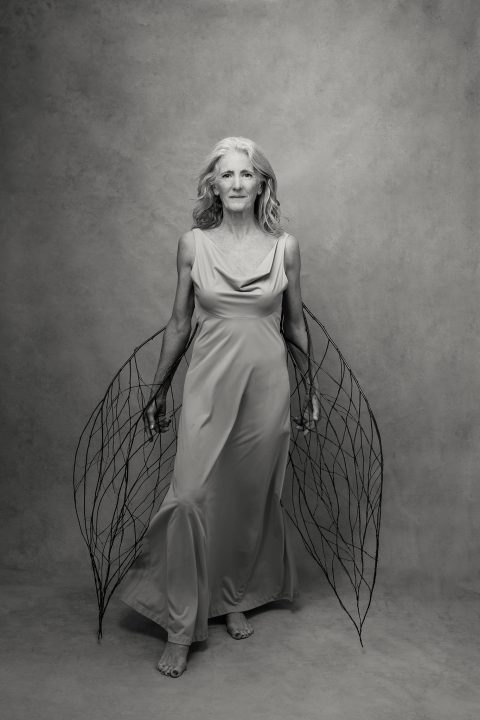 "Phoenix" is a black-and-white portrait of Melinda at age 63, holding a pair of "wings" that she made of sticks from her own land. For this exhibition, the digital print was printed on metal (16×24) with a matte finish.

Henry David Thoreau wrote: "Could a greater miracle take place than for us to look through each other's eyes for an instant?"
In my work, it is always the magic of the human experience that I am celebrating. I am interested in the connections between the subject and viewer. I seek to raise the perception of power of the subject in her own eyes, as well as in the eyes of others.
I hold a trademark on the phrase, "People are beautiful", which is my core belief as a photographer. I am honored to share my work here.