For her high school senior photos, Laurel wanted both dressy and casual photos. As an animal lover, she also wanted portraits in her equestrian outfit, and portraits with her dog. We did it all!
When we were planning, we made a mood board together. Mood boards help me to better understand the kinds of things that people are drawn to. I consider everything from styling and lighting to mood, color, and emotion. From there, I custom-design each session.
The day of Laurel's portrait session started with professional hair and makeup styling.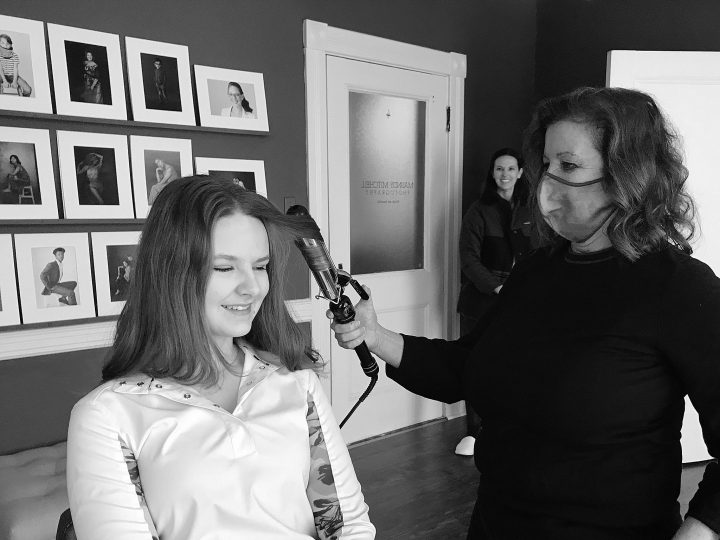 We had the best day in the studio. Laurel returned to the studio with her family a couple of weeks later to see the finished portraits. Here are a few of the senior pictures she chose.