You're invited!
Plymouth's monthly art walk is next week!  Join us for an open studio on Wednesday, December 6, 4:00 -6:00 p.m., at 2 Post Office Square, Plymouth, NH.
This month, I'll show new work from Paris.  I will also host artist Alma Grand, who will show some of her paintings and prints.
Alma Grand is a Texas native who has lived in Campton, New Hampshire since 1977, where she was a teacher for many years. She creates art across mediums, from drawing and oil painting, to water color and printmaking.
At Open Studio you can also find out how portrait sessions work, see recent portraits, chat, network, or buy a gift card for Christmas. Of course there will be chocolate!
Stop by Maundy Mitchell Photography on 12/6. Alma Grand and I would love to see you.
Walkabout Wednesday MAP & MORE INFO: https://www.plymouth.edu/gallery/artwalk/
Foam Block Prints by Alma Grand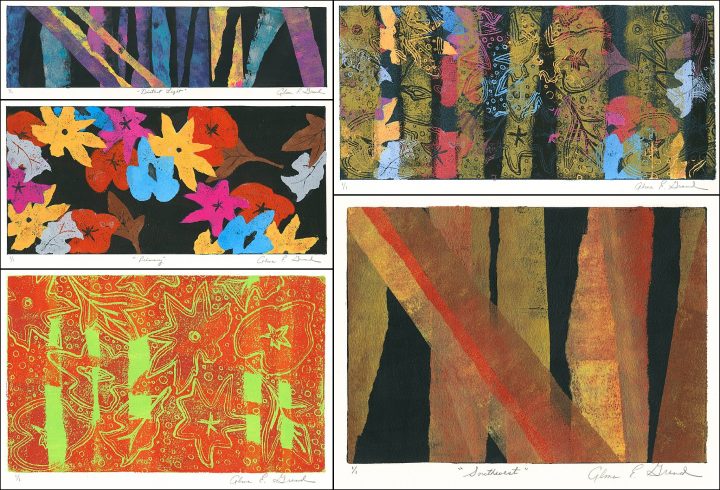 Maundy Mitchell's Portrait Studio