One day in Paris, while returning from photographing a client, I heard beautiful accordion music echoing around the corner in Montmartre. I had been hoping to photograph an accordion player in Paris for my project "Life's Work." I don't speak French at all though, so I decided to wait until my friends who do speak French were with me later before I explained it to him. I really hoped he would be there later. In the meantime, I put a euro in his hat, he smiled, and I enjoyed his music for a few minutes.
Later, my friends Christina, Chanon, Hilde and I walked up the hill to where the accordion player had been. Soon enough, we could hear him! We waited for him to take a break. Then, with Christina interpreting, we met Basil. I told him about the project, showed him some photos on my phone, and asked if he would come to the studio for a portrait. Not only did he say yes, he kissed my hand. He was flattered. He had never had a portrait of himself!
Basil is from Romania and has been in Paris for a long time. He regularly plays his music at the Place Emile Goudeau, a cobblestone square in Montmartre,overlooking Paris. There is something magical about accordion music in the streets of Paris.
Here is our makeshift studio at the airbnb…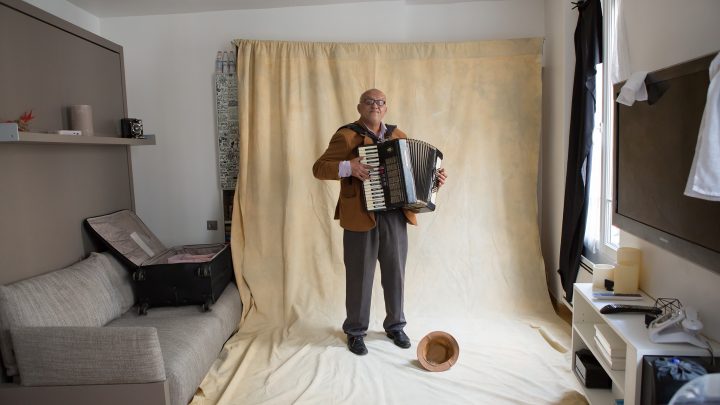 …and here is a short cell phone video clip if you'd like to hear a little of it:
The next two behind-the-scenes images of Basil and me are courtesy of Christina Baldwin.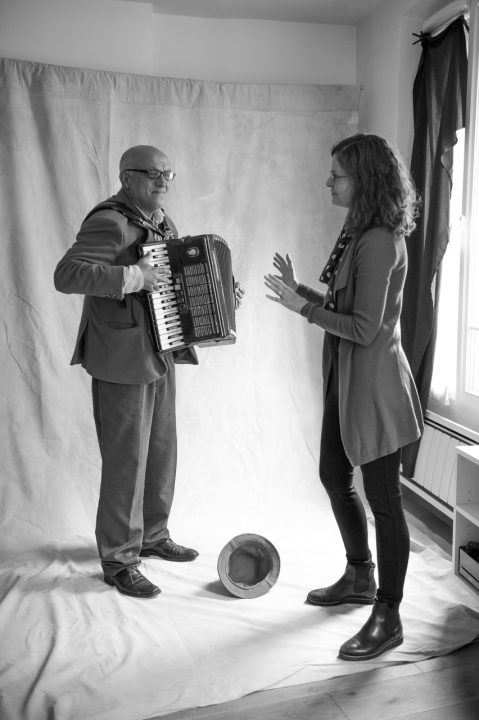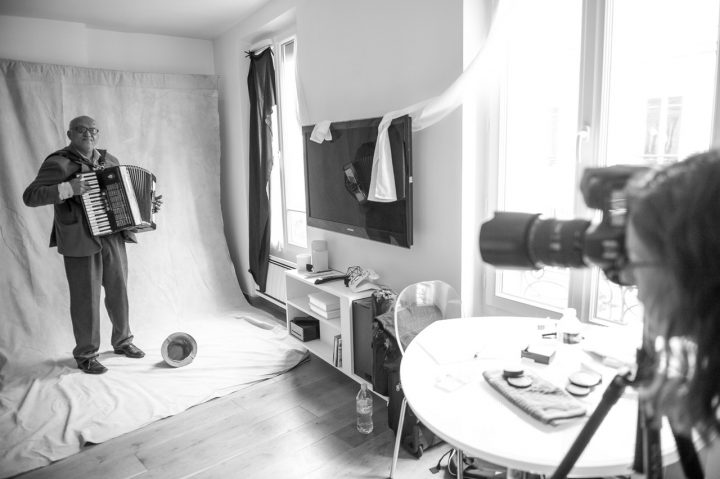 Basil, joueur d'accordéon (accordion player), Paris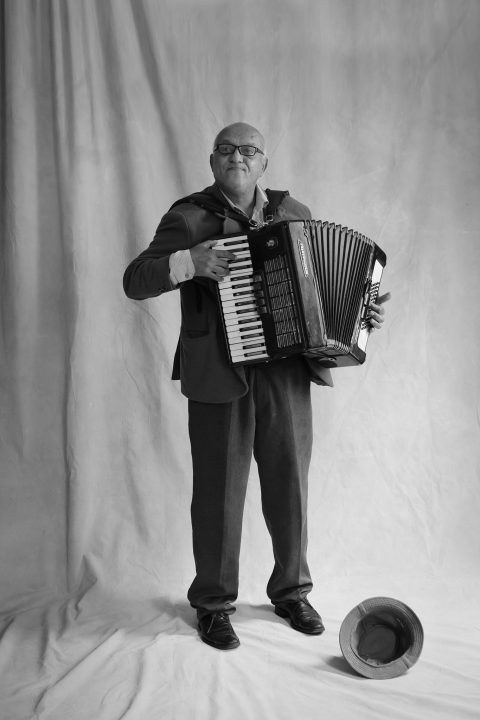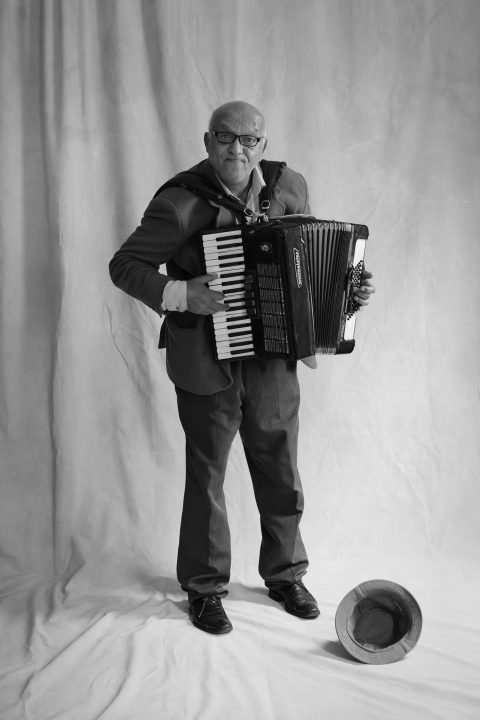 Many thanks to everyone who helped with this project in Paris:  Chanon de Valois, Christina Baldwin, Hilde van der Sterren, Milena Perdriel, Nancy Kissock, and of course the five people who agreed to be photographed.