Ninety years ago, my grandmother, Dorothy Bartholomew, made the choice to sit for this portrait. It was 1929. She was twenty-one years old. Already she was an artist during a time when women were not quite free to express themselves. She valued photography, and art in general.
Many years later, after her husband had died and her own children were grown, she spent most of her time creating art. She fostered my creativity, too– especially my interest in photography. I was about ten years old when my grandmother decided it was a good idea for us to make her only bathroom into a darkroom for days at a time.
For this portrait session, maybe she spent a bit of time planning what to wear. Maybe she thought about her hair and makeup. Maybe she (or my great-grandparents) spent a bit of money to commission the photographer. I wonder if they thought of their future great-grandchild—me, and realized the incredible value of that portrait session, even today.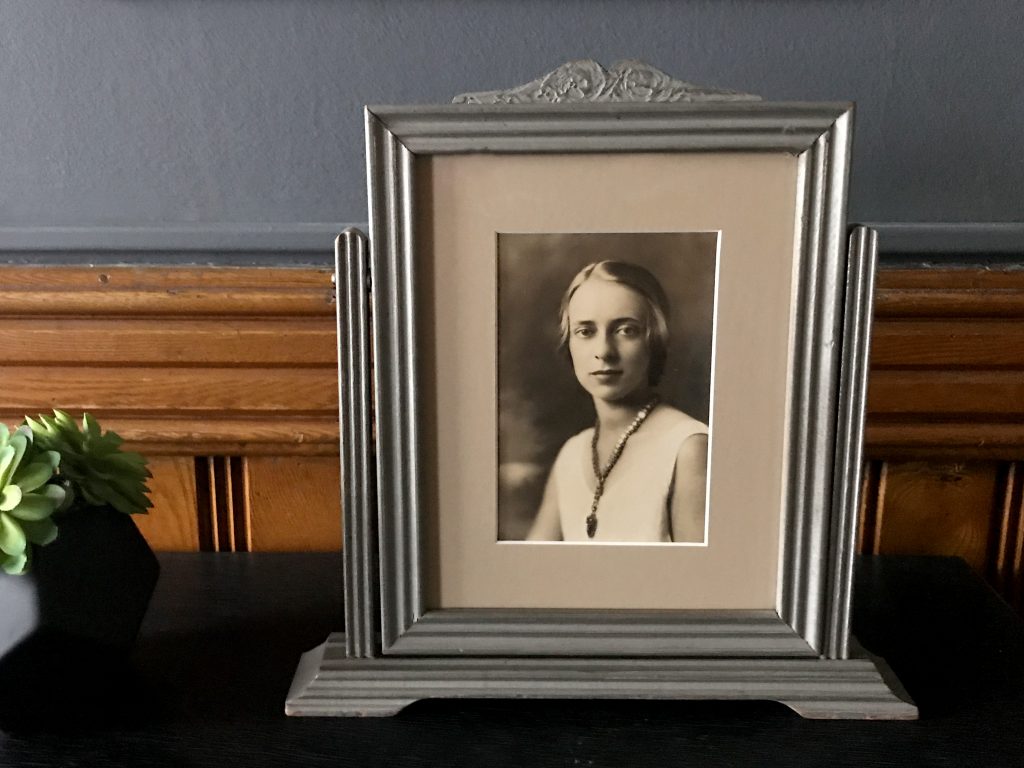 My mother recently found this portrait in her things and gave it to me. I am so grateful to have this beautiful portrait of my grandmother, grateful that she made the choice to have portraits created.
What about you and your family?  Do you have beautiful portraits that will be cherished not only now, but for generations?  Let's make it happen.  Schedule a consultation and let's get started.  Email maundy@maundymitchell.com