Malik, Creature Performer, London
Life's Work is a portrait project that extends Irving Penn's Small Trades, examining individuals based on profession. Nearly 70 years have passed since Penn's project. In this project, I've been exploring the evolution of trades and societal views on identity and jobs. Time and culture affect the link between identity & vocation, and what vocations actually exist.
Penn photographed people for his project in Paris, London, and New York. I have followed in his path in Paris and London, but instead of New York, I chose the town of Plymouth, New Hampshire for it's rural element. The next five parts are from my work in London.
When I talked about going to London to photograph people for my "Life's Work" series, my 12-year-old son David asked if he could come. He wants to be an architect and there are lots of buildings he had wanted to see. I agreed, but the condition was that he would need to be my assistant on the day I had rented a studio for the project. He loved the idea.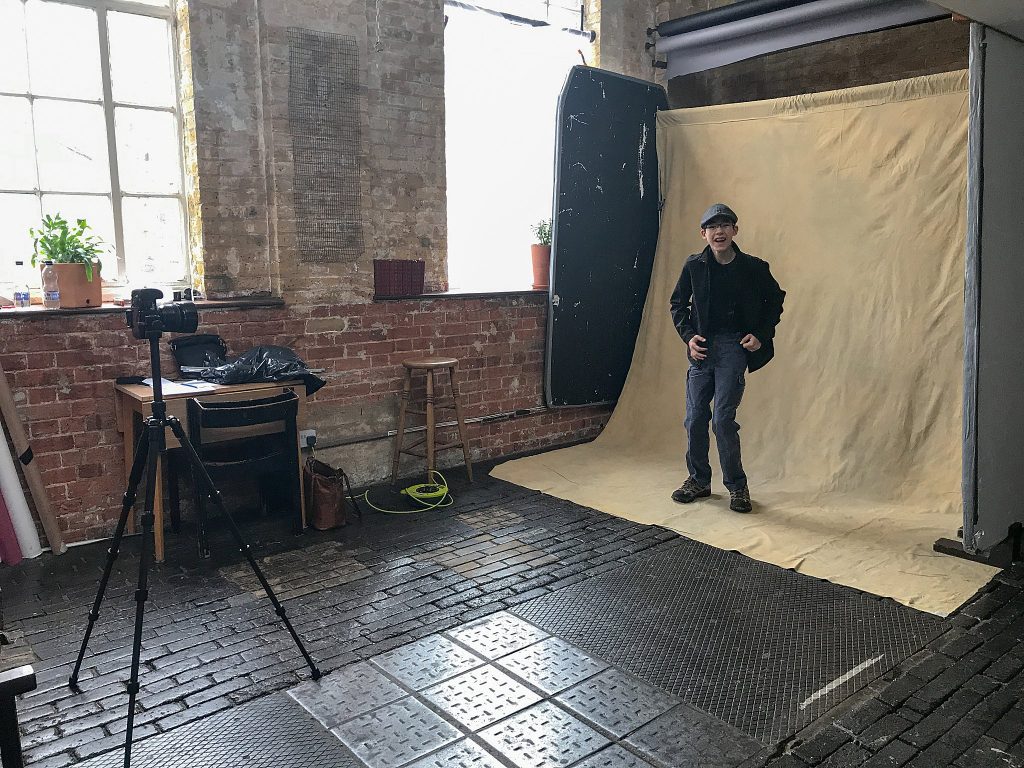 David turned out to be an excellent assistant, greeting people; helping them find their way to the studio from the main street and through the alley; and taking behind-the-scenes photos with my cell phone.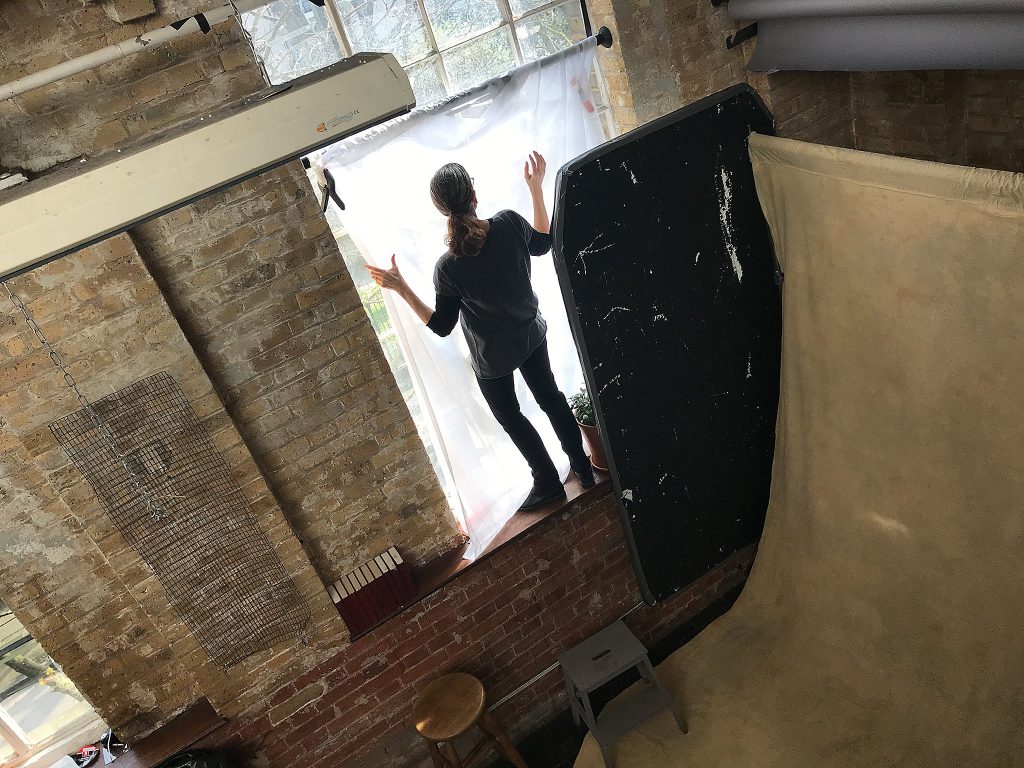 Malik Ibheis is a Creature Performer who started training as a mime in 2007 in Berlin, where he is from. He moved to London to continue his studies and has been performing since 2012.
"It's a really fun job. You get to be something that isn't human–sometimes a robot, sometimes a monster. Three weeks ago, I was a vampire. I worked with a huge film crew in a cemetery in the middle of the night. I got to climb on a police car."
Malik, Creature Performer, London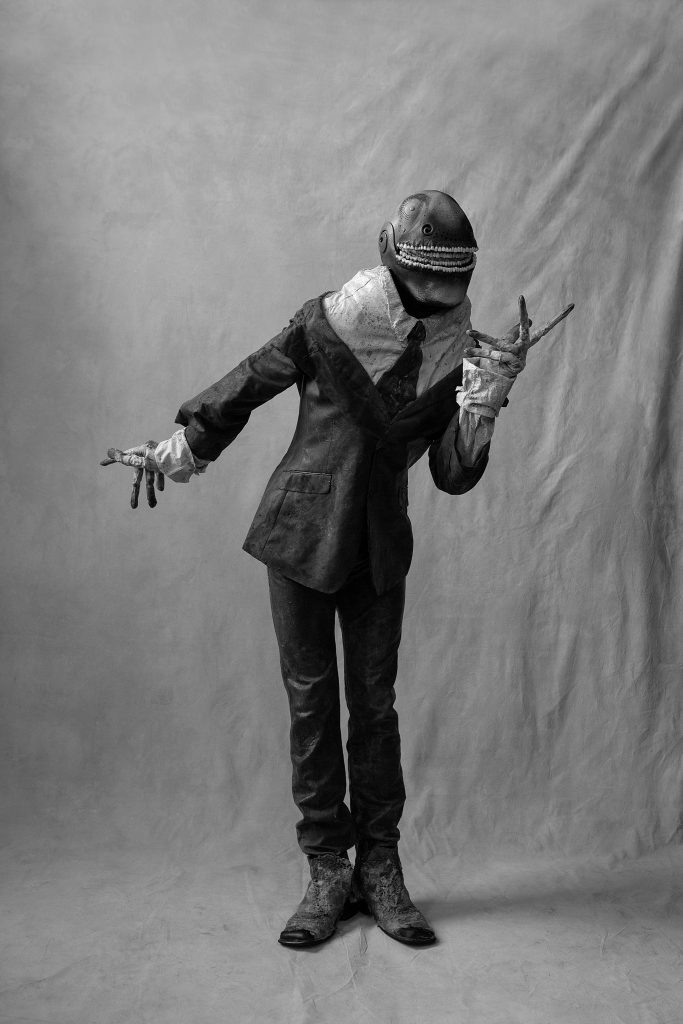 Malik had an idea for this costume. He created a preliminary design and then worked with the folks at Smirk Masks to complete the design.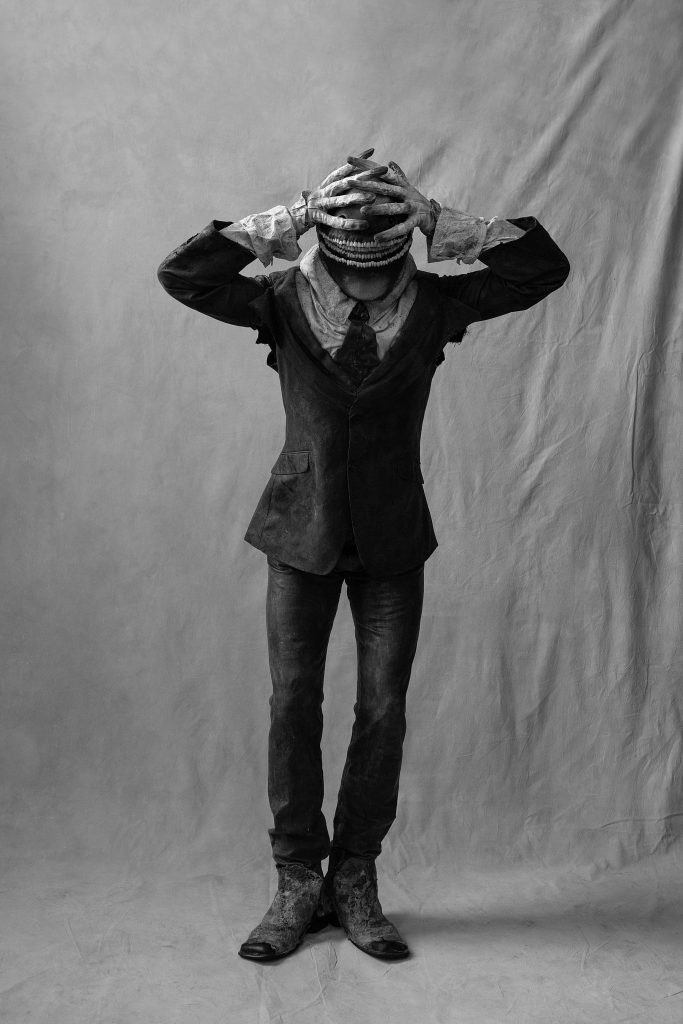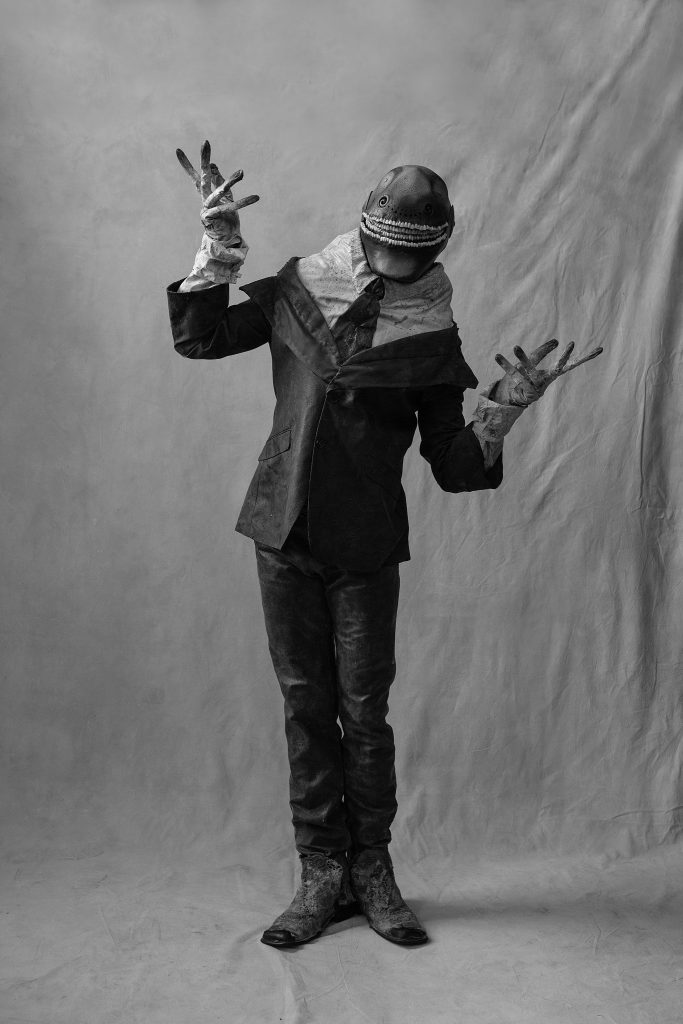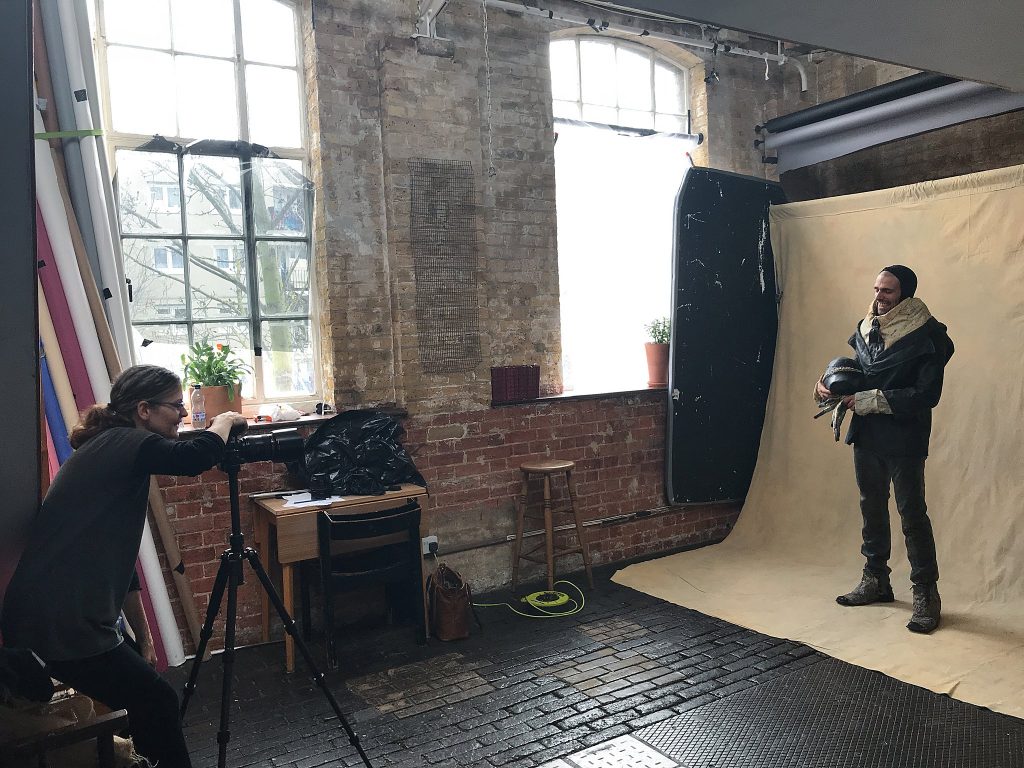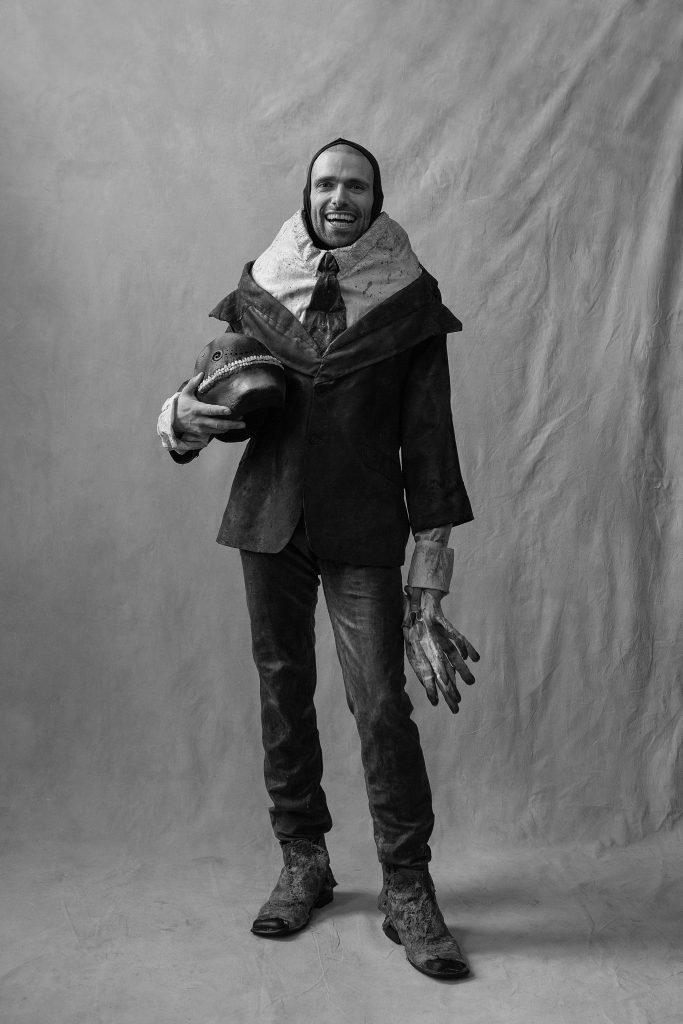 You can see Parts I-XXXI of this project by clicking HERE