In October of last year, I was working in Paris. If you have been following my project, "Life's Work," you know what that is about, and I had a client portrait session. While I was there, I spotted a striking looking guy through the window of the tattoo studio that was downstairs from the AirBnB where I had set up my studio. He was tall, bearded, and covered in black and white tattoos. I walked in and asked, "Do you speak English?" He said, "Yes." His name was Steve. I explained this project to him and asked him to be a subject, but he was too busy on the days I had available. He said if I came back to Paris, he'd do it.  When I returned in September, he agreed.  He introduced me to another tattoo artist named Violette, who also kindly agreed to participate. This year's studio was also conveniently near their shop.
Violette & Steve work at a shop called Bleu Noir. Their work is beautiful, detailed, and exclusively black and white. Steve studied art in Paris and Boulogne, and has been an apprentice tattoo artist since 2016. Violette, whose artist name is "Violette Lovecat," has a degree in graphic arts from ECV Paris. She has been a tattoo artist at Bleu Noir since 2013.  Both Violette and Steve were quite modest when I asked them about their work. But when Violette stepped out to get her tool box, Steve said, "You know she is the most famous tattoo artist in Paris?"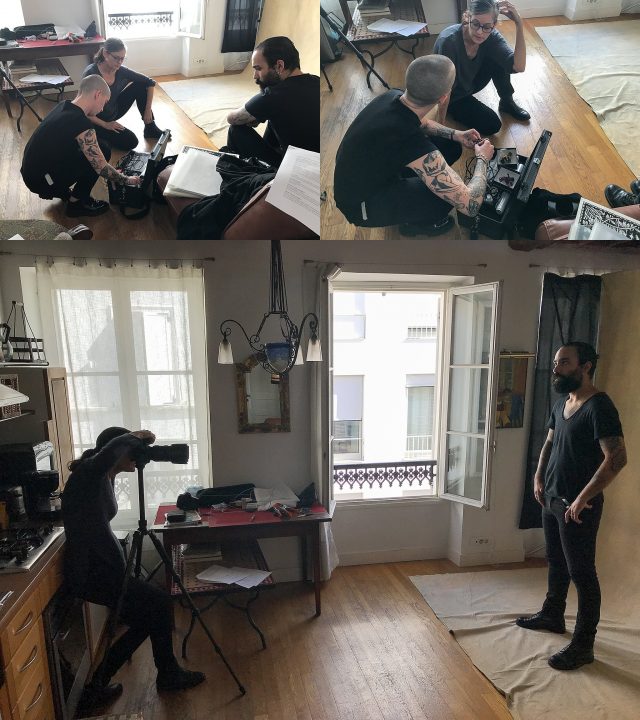 Violette & Steve, artistes de tatouage (tattoo artists), Paris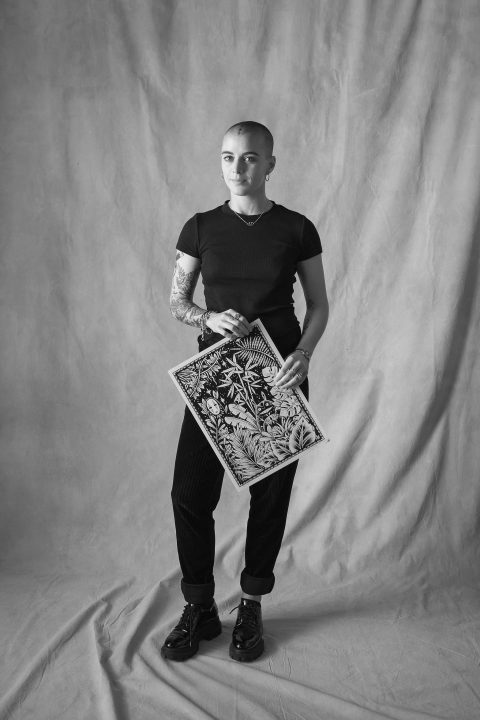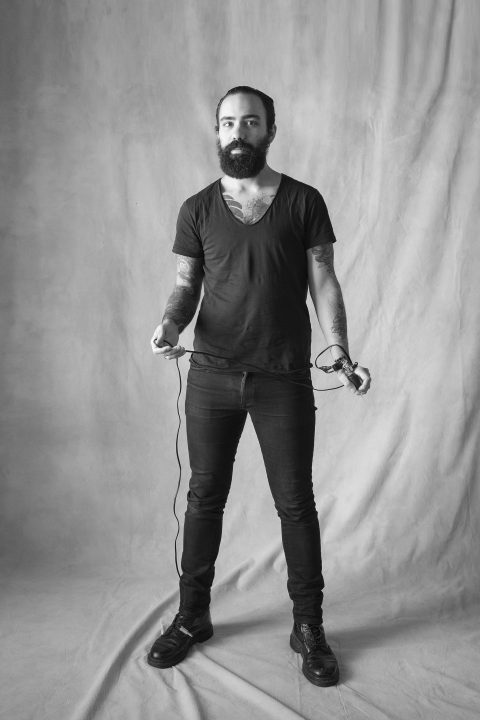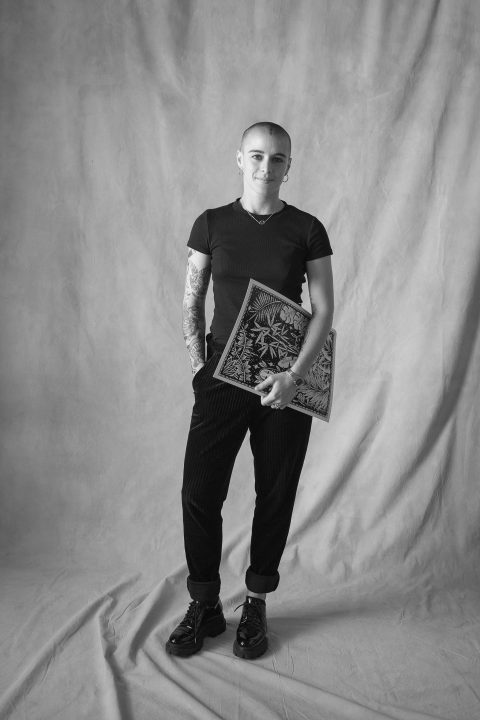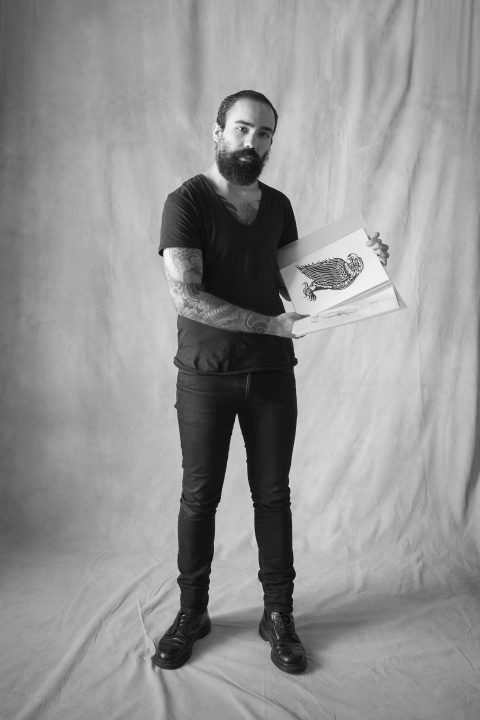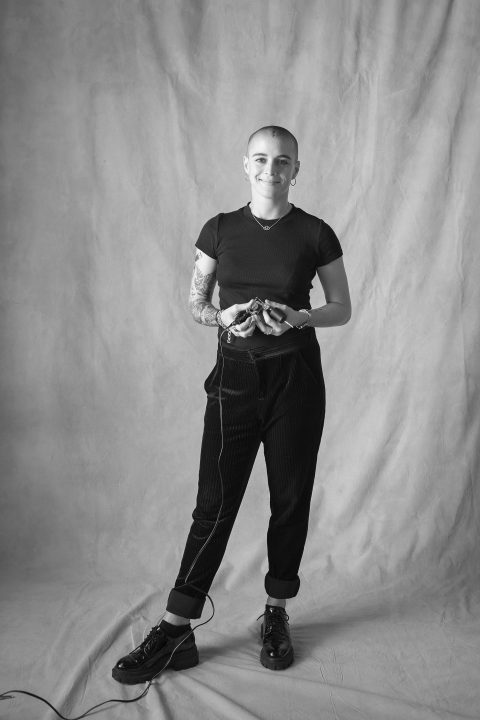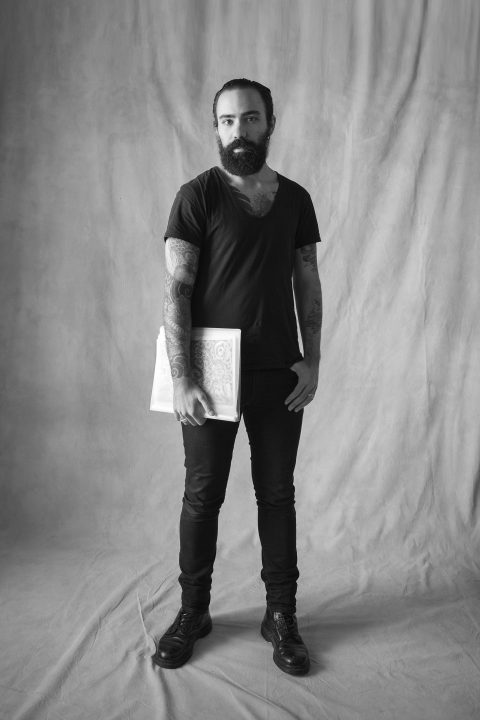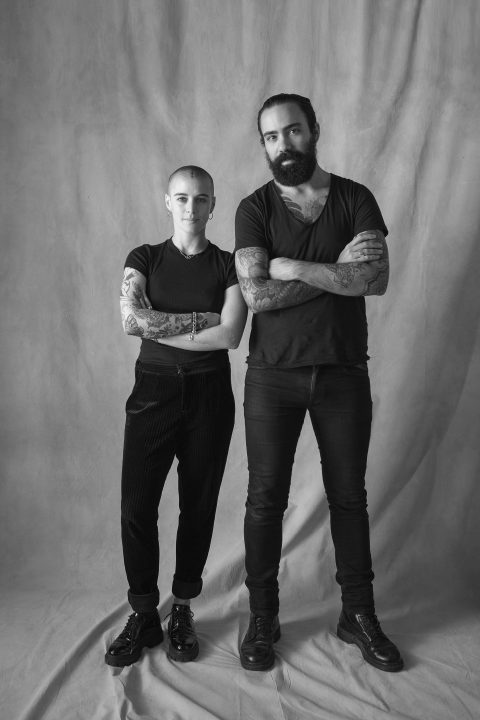 Thank you to Shirley Mower-Fenoff for helping me move all of the furniture to another room, and for taking behind-the-scenes cell phone photos.
You can see Parts I-XXVII here: https://maundymitchell.com/lifes-work/