Amanda is from Indiana. She originally went to Paris to work as an au pair.  She decided to stay, and now she teaches English there.  She is also an actress and a writer.  The same afternoon as her photo shoot, she auditioned for a role in the play Steel Magnolias.  It opens in February and she will be playing the part of Shelby!
Amanda also has a travel blog called Presque Perfection  https://presqueperfection.com, where people can read about her travels and ask questions about traveling and living abroad.
Before I arrived in Paris, Amanda and I talked about the mood of her portraits. She wanted them to be romantic and dreamy. She wanted to look beautiful and confident and also show her fun, free-spirited side.  She loves to crack jokes, but also likes pretty and delicate things. And also, she said, "I'm not big on shoes!"
We chose the iconic location of the Trocadero, at the Eiffel Tower, to start.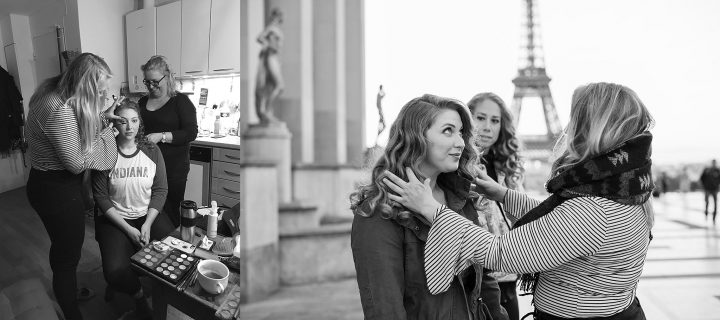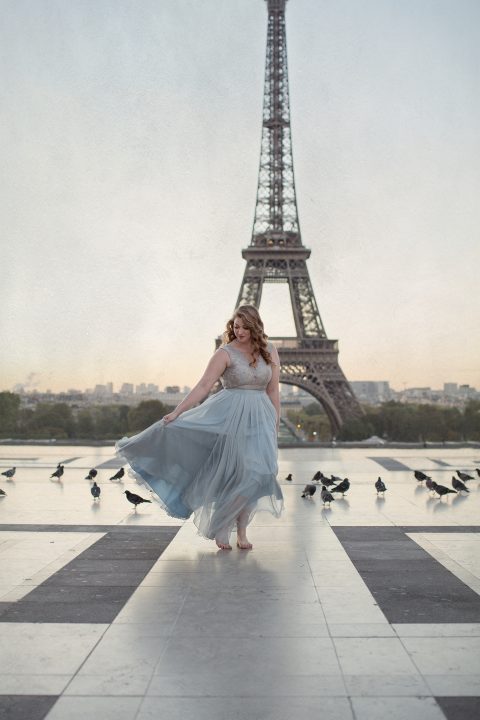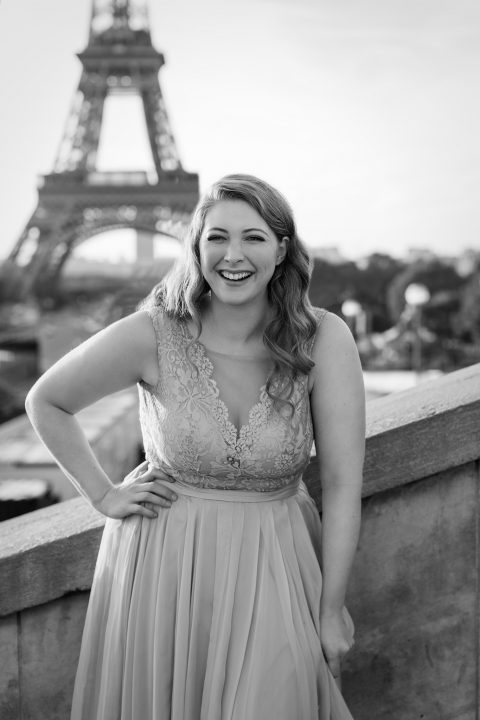 We enjoyed a coffee break at a beautiful cafe as we made our way to the next location, the Pont Alexandre III Bridge.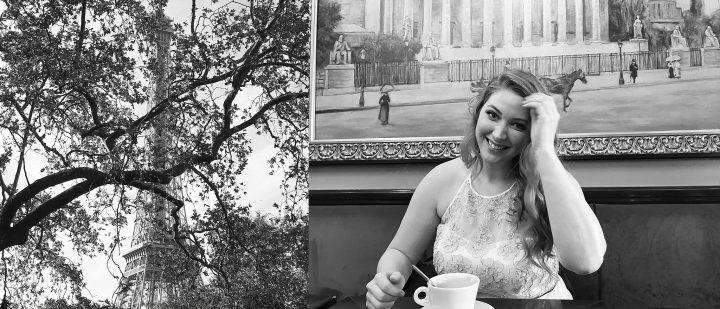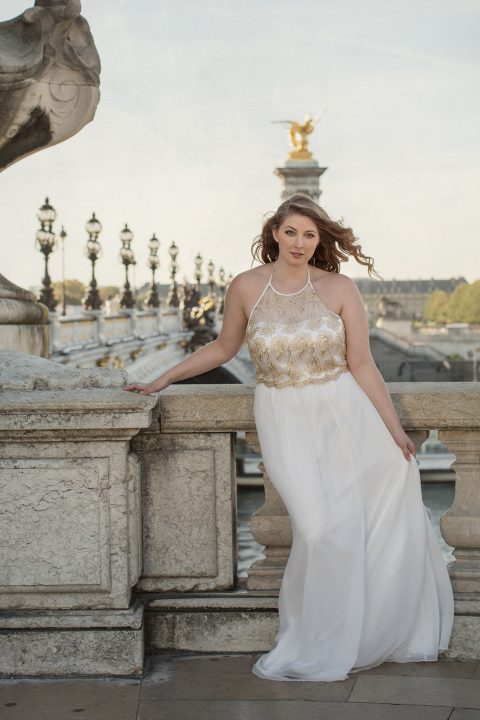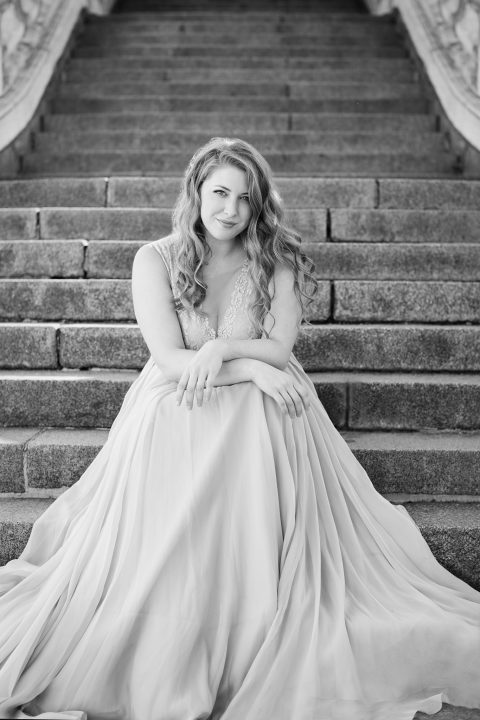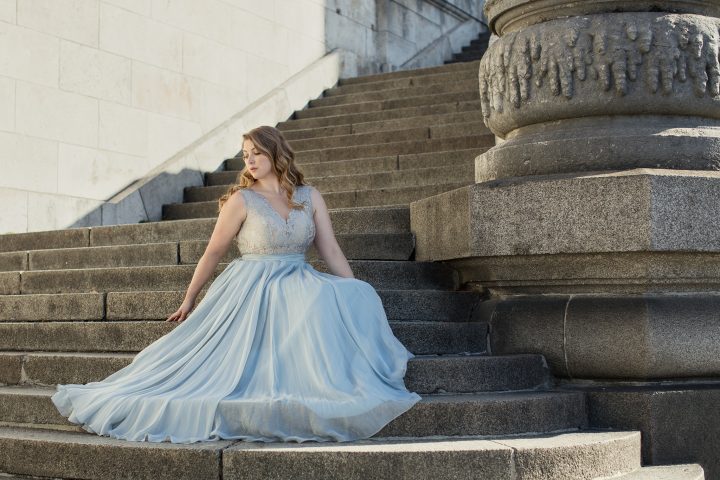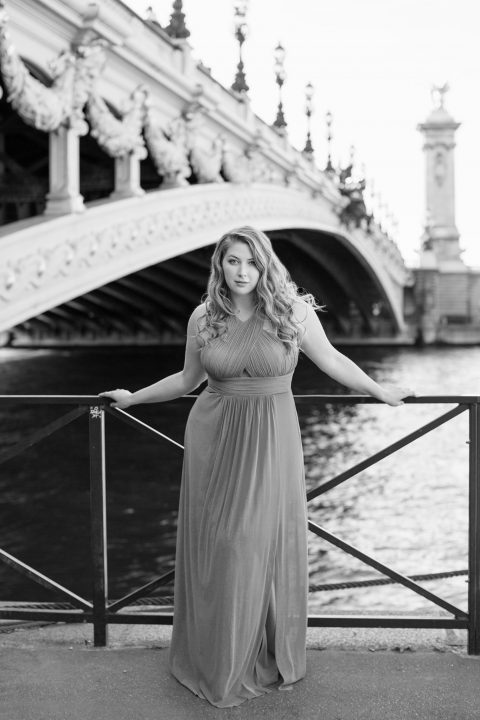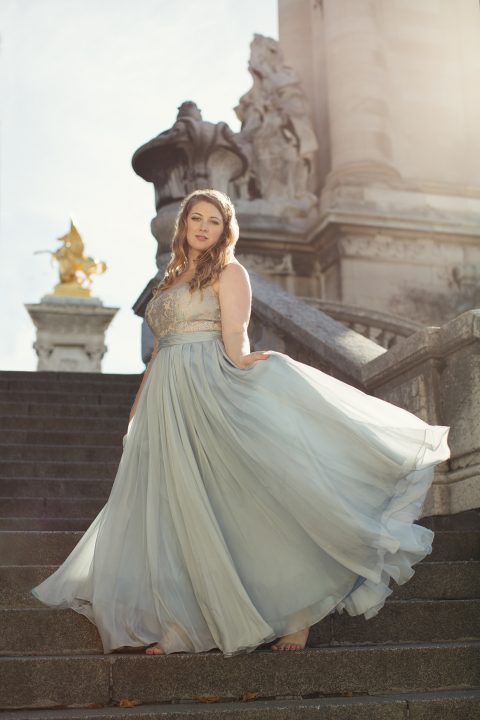 Photography: Maundy Mitchell
Assistant:  Katinka Tromp
Hair & makeup: Anja Regoord
Dresses courtesy of Katinka Tromp and Voila Amsterdam