Josh started carpentry when he was sixteen years old. He took a job remodelling historical buildings in New Orleans in 2001 when he was twenty-three. He did fire and flood restoration in New Orleans in his middle twenties.
Josh is also a musician. He plays guitar, drums, and conga drums. He plays rhythm guitar for The Uncle Steve Band in New Hampshire, and lends vocals when needed. He is best known, though for playing the harmonica.  He also recently won the local Dancing with the Stars competition in support of Voices Against Violence (doing Hip Hop).
I asked if he could switch carpentry to part-time and music to full-time, would he? He said no. The best thing about carpentry is he gets to make things, but "music is for fun, and somehow doing it full-time might ruin that."
Josh has a B.S. in business, and runs his own company, ReFurbish Construction.
Josh, carpenter, Plymouth, NH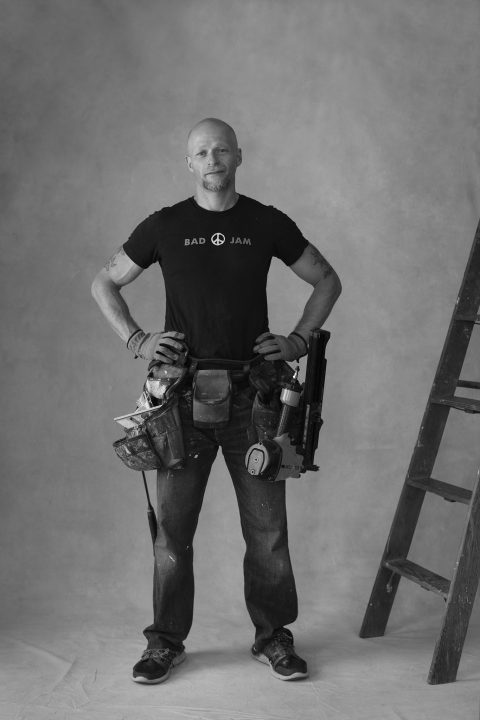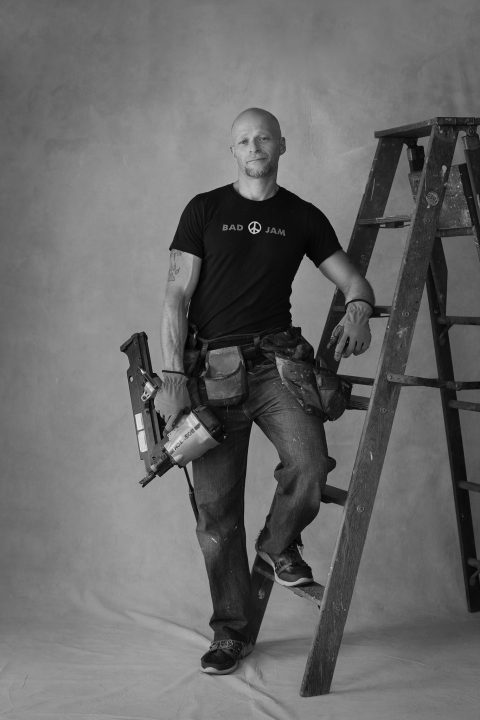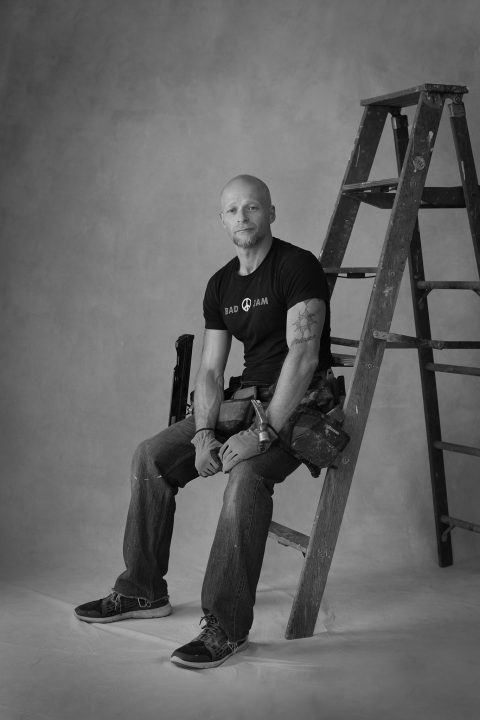 You can see Parts I-XX here: https://maundymitchell.com/lifes-work/