It's not easy to be a 'tween or teen. You might see your daughter as smart, strong, funny, beautiful, quirky. But does she see herself in all of the good ways that the other people in her life see her?
I'm seeing that, especially since the pandemic, girls in this age group are feeling a little diminished. It's similar to what I see in women over 50. We can change this. The way we see ourselves can change the course of our lives.
When was the last time you did something to celebrate who she is? A Portrait Experience will celebrate her in a way that no other experience can. It's a gift of self-awareness, a luxurious, fun day at the studio, with portraits for your walls that will celebrate who she is at this special time in her life.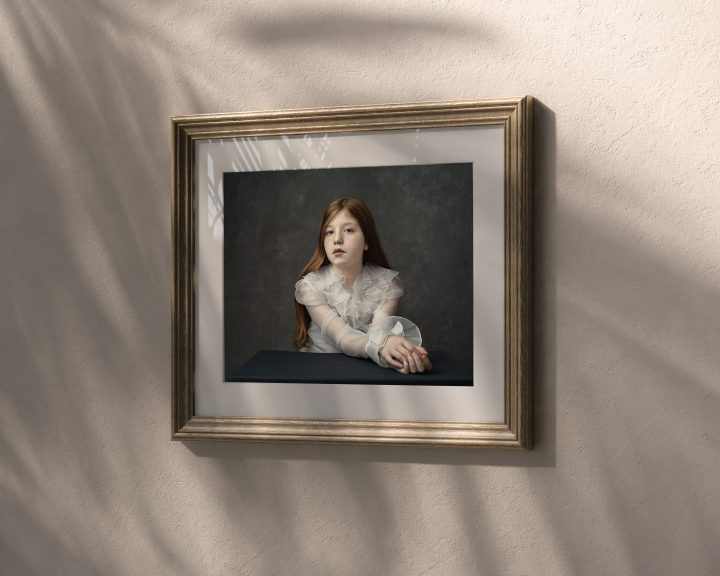 "At one point during our photo reveal session, as we stood speechless before Maundy's portraits of our daughter, I remarked that Maundy was a magician.  Like a true artist, she worked all kinds of creative magic, from planning the lighting and composition of each frame, to knowing how to advise us in selecting outfits, to creating a relaxing and hopeful atmosphere during the photo shoot.  At every step along the way, Maundy displayed patience and confidence, all the while thinking carefully about the technical aspects of her craft that would present our teenager in the best light.  We could not be more pleased with these works of art that will be treasured by our family for years to come!"  

Julia V.
"When we first met Maundy for our initial discussion about Ella's photo session, we felt heard and seen. The studio space is professional, warm, and welcoming.  Maundy is an artist whose photos are beautifully contemporary with a hint of the old masters, and extremely personal and strong. We are looking forward to our family photo session next summer."

Suzan B.
"With the anticipation of my oldest graduating high school, I wanted senior pictures to really capture the essence of what makes her unique. From our first meeting with Maundy, I was incredibly impressed with the artistic process of how she took the time to get to know my daughter. Months of thoughtful and purposeful preparation led to the most beautiful and distinctive senior portraits that exceeded my expectations and my daughter's expectations as well. Maundy truly captured the heart and soul of my daughter, and I am grateful beyond words to have this experience."

Jennifer W.
See more testimonials HERE.
Find Out More
You can learn more about the Portrait Experience HERE, or by emailing Maundy at maundy@maundymitchell.com