Cheryl booked a portrait session for Extraordinary: the Over 50 Revolution in part to challenge the notion that only men look distinguished as they age. She said, "Women over 50 radiate beauty, strength, vitality. This project celebrates that lived experience. We offer you visible proof."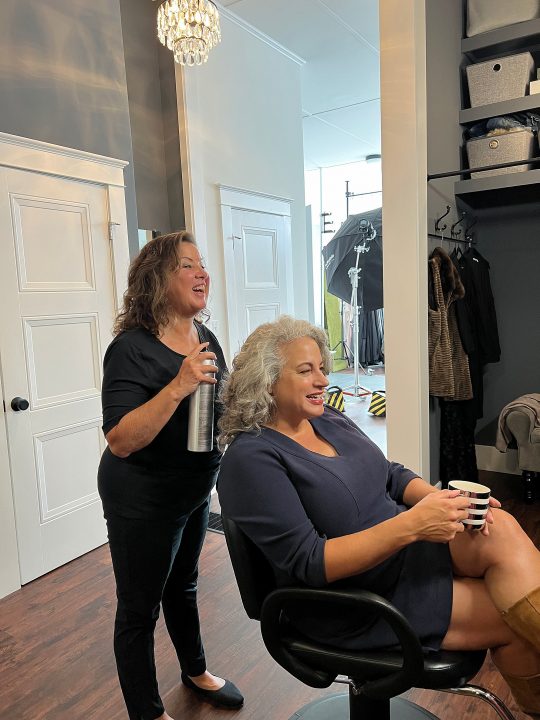 "By 50, today's woman fulfills myriad roles: daughter, wife, mom, lady boss, board member, pickleball
partner, friend. She juggles all obligations (with a smile!) until something tips her over the edge and the
lie of equilibrium is brutally exposed. Health scare, accident, divorce, loss of a job, death of someone.
Suddenly, she achieves clarity and discovers that yes, you can do it all, but you can't do it all well.
Something must give, and in the name of self-preservation, she finds that she is fresh out of 'effs'. The
unnecessary is cast off. Boundaries form. 'No!' is a complete sentence. The mask drops. She learns to
listen to her internal voice and satisfy THAT before all others. She emerges from crisis transformed.
Tenacious. Resilient. Selective. Intentional. Present. Authentic."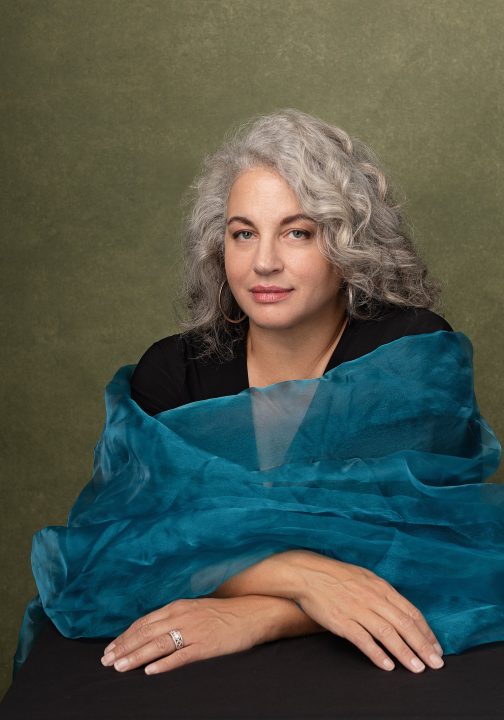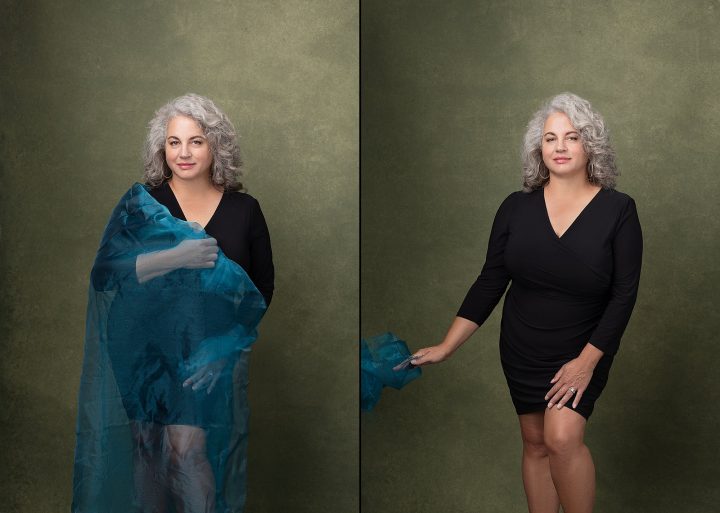 In 2020, Cheryl picked up a paintbrush for the first time. She had eight lessons before lockdown and "discovered a painter wanted to come forth."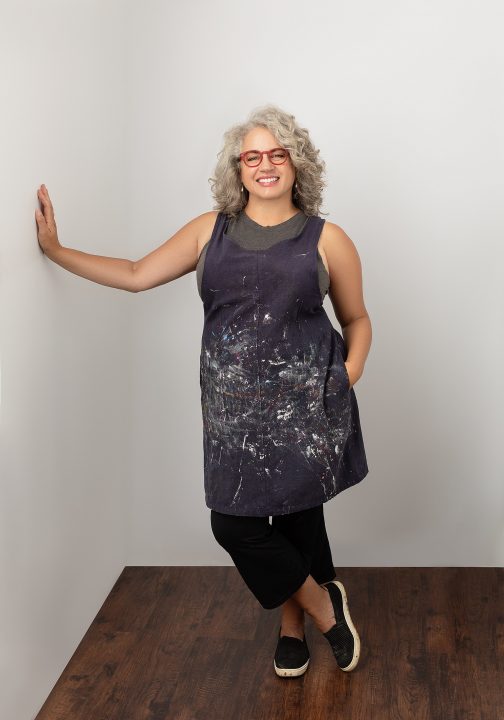 "I was 53 when my mom died in 2021. She was my last immediate family member. I felt untethered, but I
leaned into the freedom of not having to contort myself to fulfill others' expectations. My time. My
terms. I retired from traditional work to pursue acrylic painting full time. I exhibit in group and solo shows and sell a mix of my original works and commissioned art."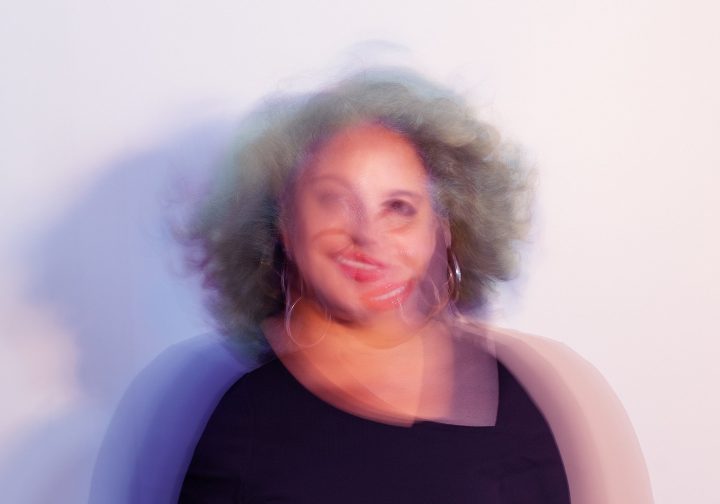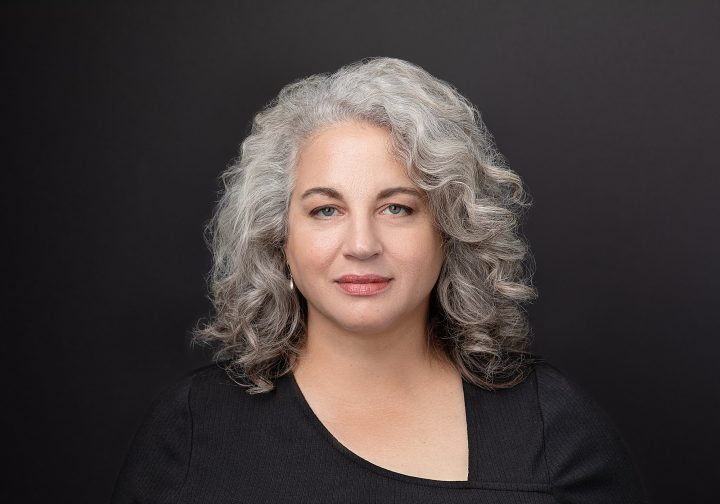 "My role models are mom's 92-year-old best friend Carolyn and my 88-year-old neighbor Mo. They're
further down life's path than I; they're exceptional wayshowers. They're a cross between an unfiltered
Gitane and a well-seasoned cast iron pan. Direct. Vital. Useful. Both teach me about joy and energy
management."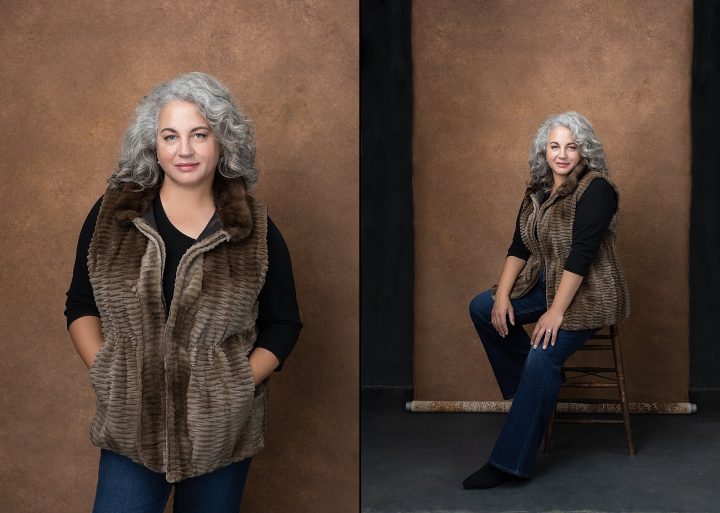 When asked about advice she would give to women who are younger than her, Cheryl said, "Your biggest failures, rejections, closed doors, and seemingly lost opportunities forge you into the amazing woman you'll become. You'll see how every bad boss, horrible breakup, loss, and accident tests your mettle and forces you to level up. They're gifts… Put yourself first. Prioritize self-care…We can't change others. We can only change ourselves. Improve you, and the world is improved."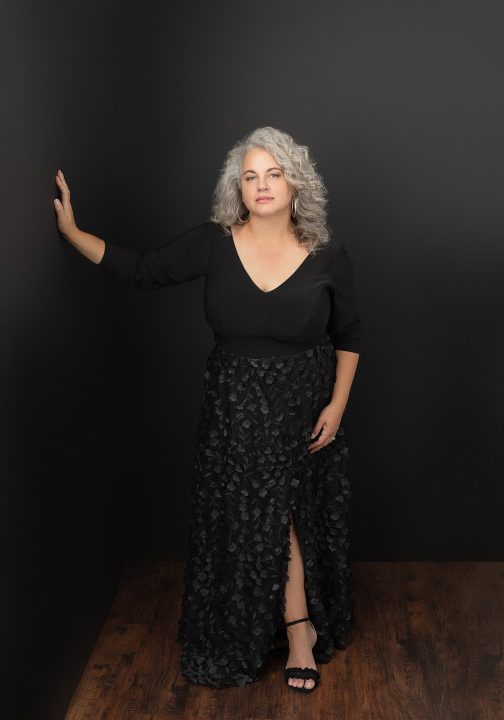 How Do You Want to be Photographed?
How do you want to be photographed? Your portrait experience will include a custom design, professional hair and makeup styling, and a beautiful day to enjoy all to yourself — or with someone else.
Join The Over 50 Revolution
If you are a woman over the age of fifty, The Over 50 Revolution is for you. It's for everyone who loves you You can finally exist in portraits that you love. I hope you'll join me in this luxurious and empowering experience. There are only a few sessions left! Email me, maundy@maundymitchell.com, or find out more HERE
"I chose Maundy because I needed branding shots and I wanted to participate in her "Over 50 Revolution" project. I've worked with many professional photographers before, and Maundy is exceptional. She puts a lot of careful consideration into many factors (lighting, backdrop, makeup/wardrobe, etc) to ensure a smooth session. She gives great direction, and she has a profound understanding of how composition and lighting make or break a portrait. I'm very pleased with the series we created together. Highly recommend."

-Cheryl S.