In the digital world we live in, people have generally learned to think of photos and photo albums as things that are mostly digital.  There are still a few niches in our lives where most of us still want printed, physical photos to hold in our hands, and to have as an heirloom.   A wedding album is one such example.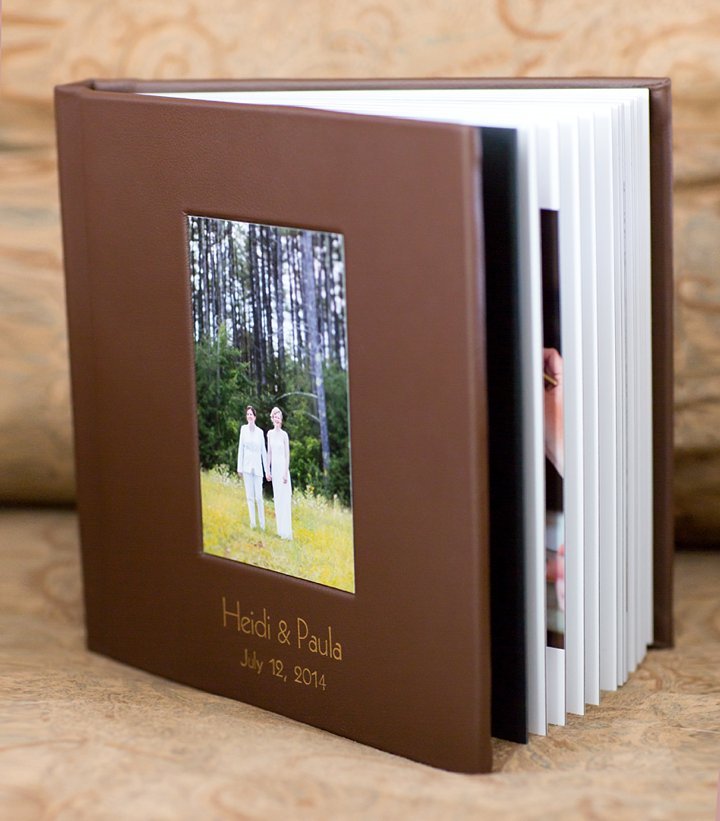 A wedding album is a beautiful, tangible way for you to share with your family, friends, and future generations the story of your wedding day. Most couples order a wedding album shortly after their wedding. They love their digital images and wall prints for individual images, and an album completes their wedding photography experience.
Maundy Mitchell Photography offers a range of  options for high-quality wedding albums. You can order an album with a linen or leather cover, with many color choices.
Heidi and Paula's wedding has been getting a lot of attention lately, with features on For Real Equality Weddings, The Knot, and an upcoming feature on Equal & Forever, so I thought I'd share a few images from their gorgeous, top-of-the-line album from Leather Craftsmen. Theirs is 10×10 in classic brown leather, with gold front engraving.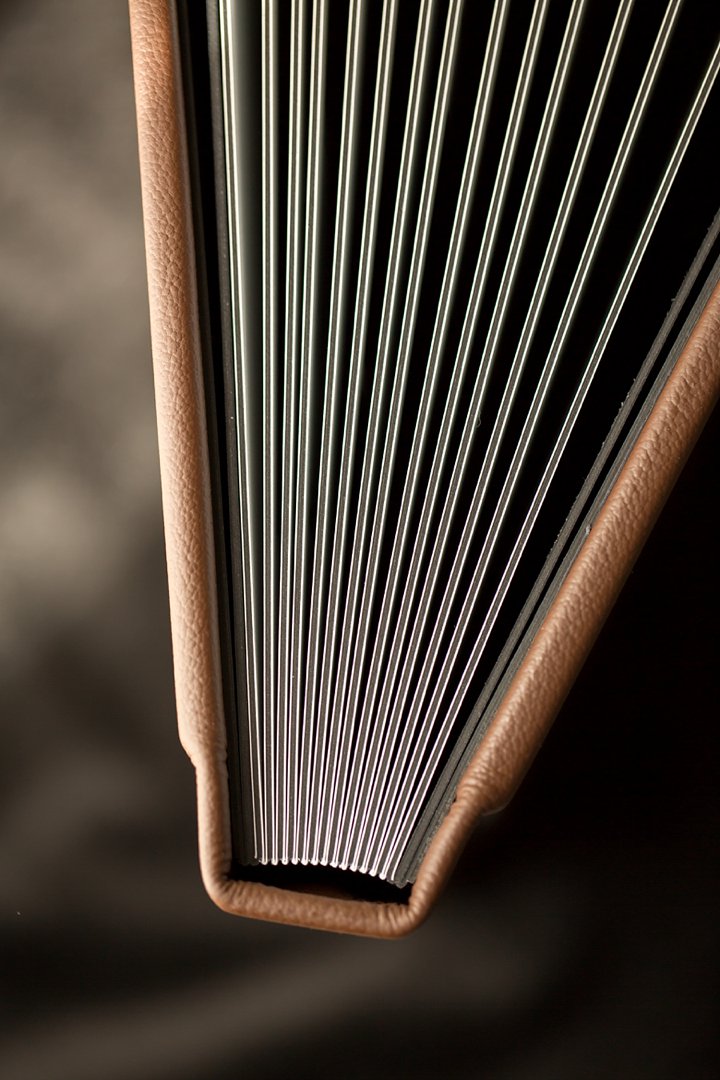 Digital media is easy to share and to look at.  However, it lacks the intimacy and the immediacy of printed and bound photos.
These albums are designed to tell a story. They are designed with the intention that two or more people will sit together, and look at them together, like most of us did with our parents' or grandparents' wedding photo albums.
The folks at Leather Craftsmen are a pleasure to work with. They have been making fine wedding albums since 1942.   They began their business with skills learned from a fifth generation bookbinder. These do not feel like traditional old photo albums.  They are weighty, with thick, lay-flat pages.  They are beautifully hand-crafted books that are a pleasure to hold.