Last week, I held the second Headshot Day at The Enterprise Center in Plymouth, NH. These sessions are a perfect way for actors to update their headshots for casting directors, and for business people to use on LinkedIn, Facebook, and other social media.
Headshot sessions are different from my portrait and wedding photography because we have only a short time, with studio lighting and a clean, modern background.  I shoot tethered, meaning as we're photographing, the shots will appear on my computer.  This way, sessions are collaborative yet efficient.  With coaching and precision, I get exactly the right expression to help people achieve their goal. While each person's goal may be different, everyone wants to look their best. Here are a few of my favorites from the day.
Ursula is an actor.  Her favorite roles are in comedy. If you're local to NH, you might have seen her perform at Winnipesaukee Playhouse, The Community Players of Concord, or The Little Church Theater.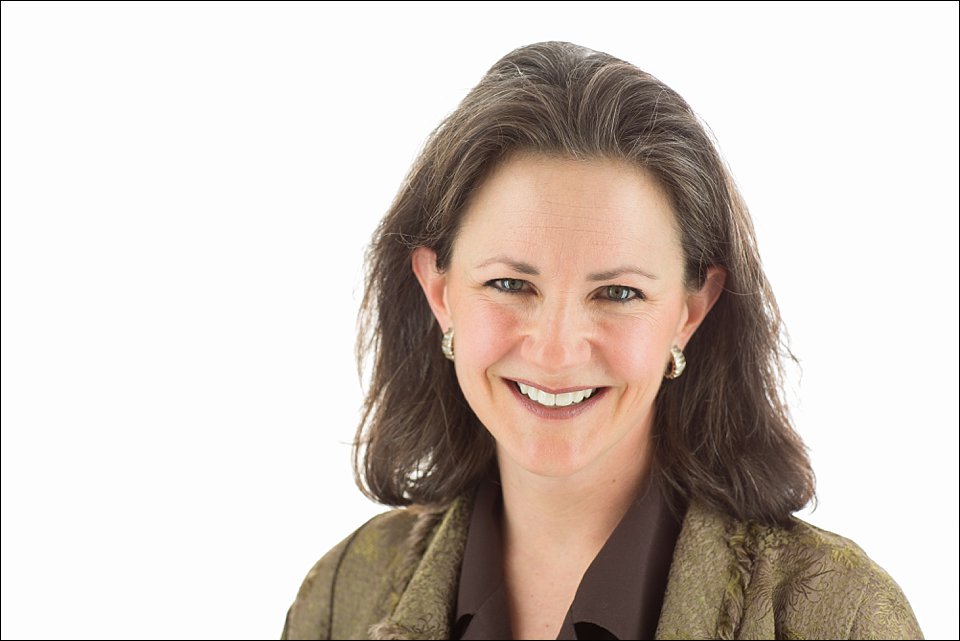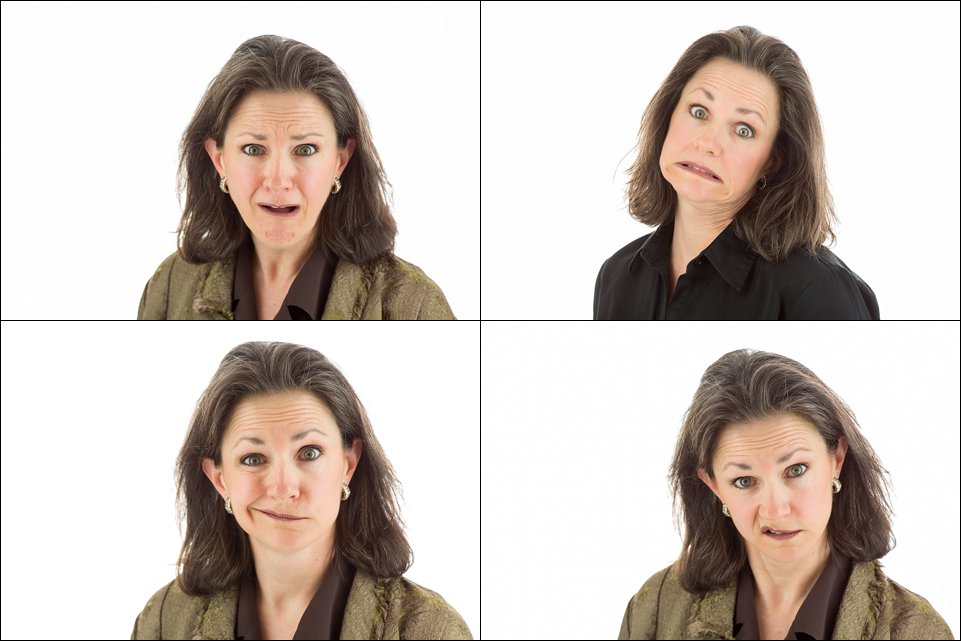 It turns out that Ursula and I grew up in the same town. We agreed that, while our little town of Newport, NH, has long been thought of as a factory town, it also has always had a great arts community. I think we're both grateful to have grown up in a place where we could always find support for our interest in the arts.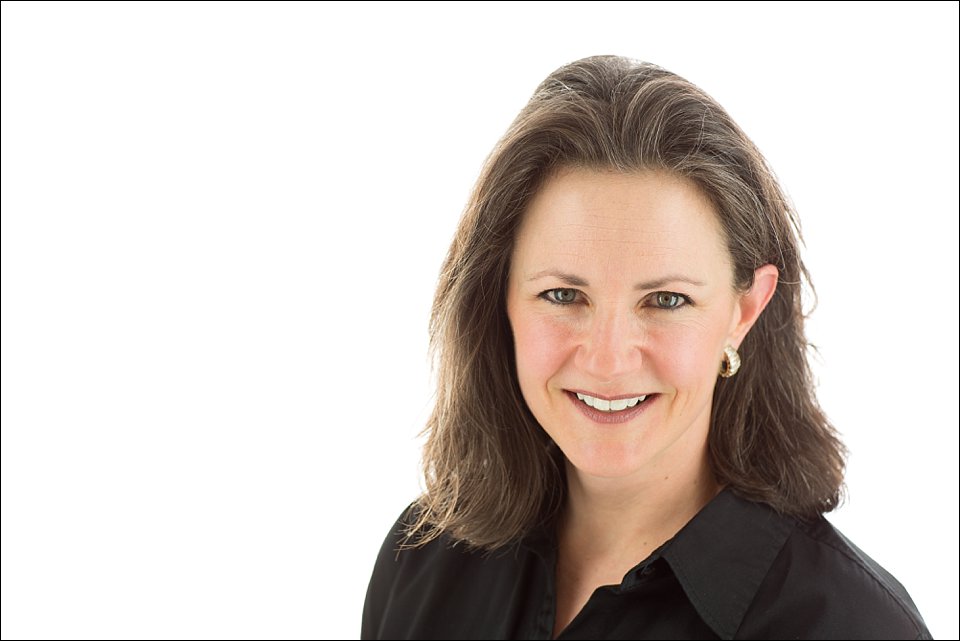 Mandy is also an actor who needed updated photos after she got a great haircut.  She does theatre and is also currently working on a movie.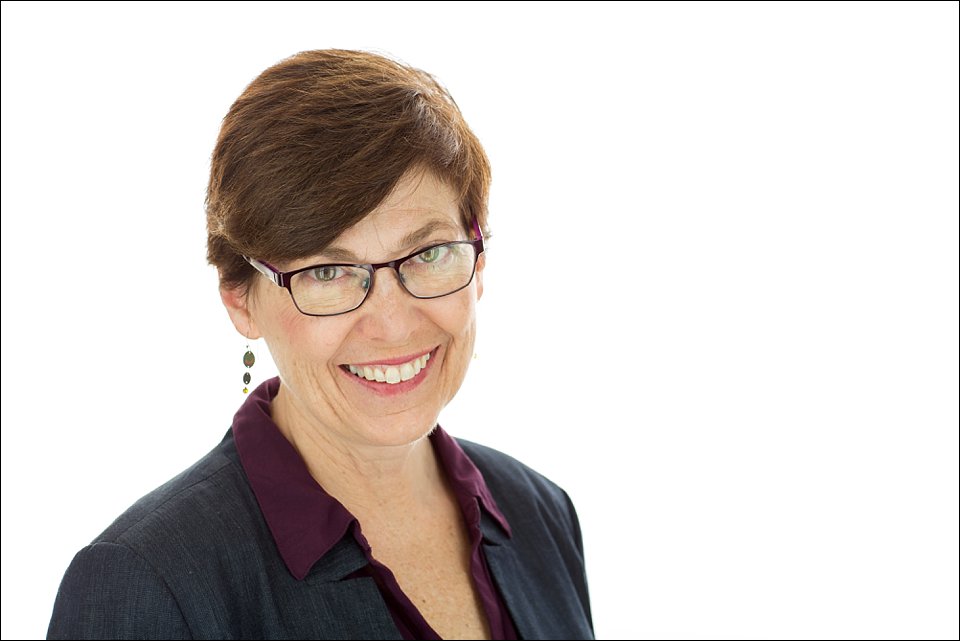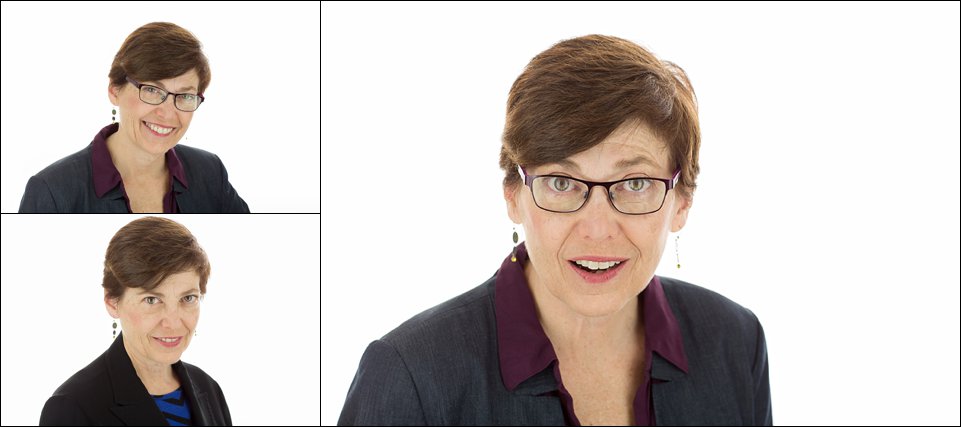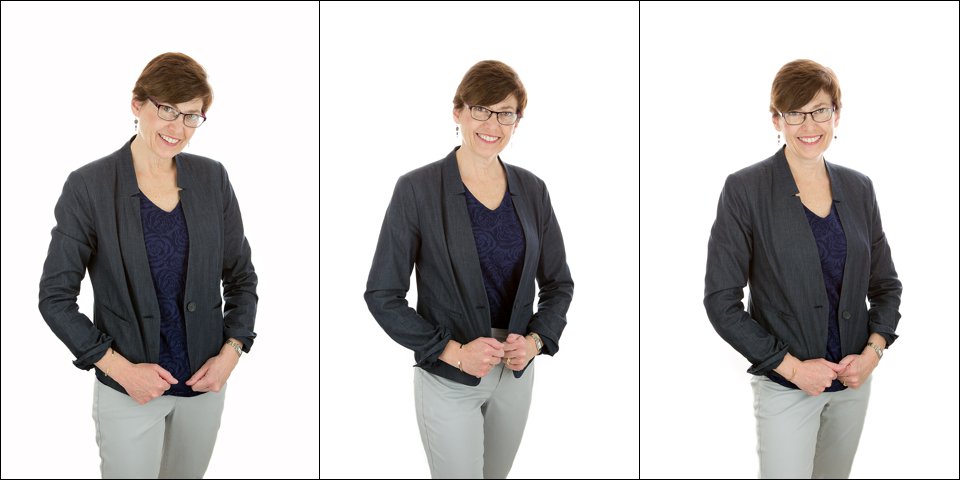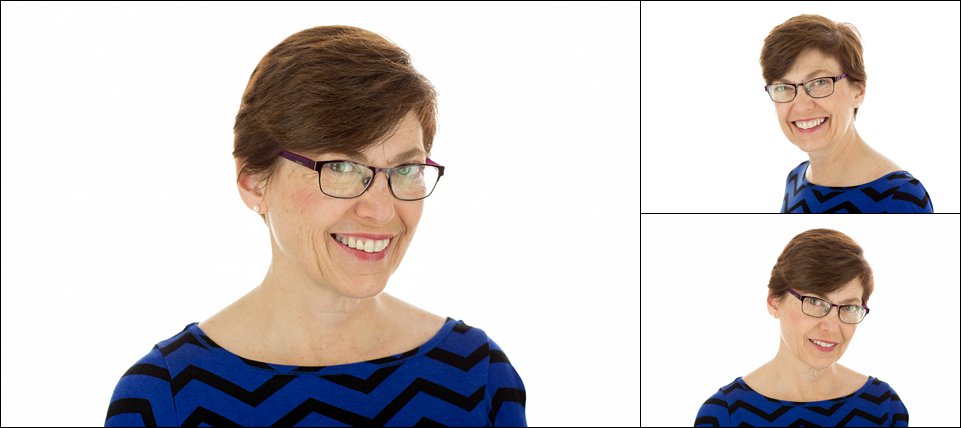 Tamara works at Plymouth State University.  She needed a new headshot for a website and social media. She needed some shots in color, but also loves the classic look of black-and-white photos.