Why did you want to participate in the Extraordinary: the Over 50 Revolution?
"When I was in my 30's, I struggled with how I saw myself, and how I thought others saw me. I didn't believe they were the same, and I worried I would lose myself and my goals in the business of life and pleasing others. I discovered the book 'Gifts of Age: Portraits and Essays of 32 Remarkable Women' by Charlotte Painter & Pamela Valois. What lifted me up and gave me hope for discovering myself, was how many of these remarkable women accomplished their life goals later in life, after raising their children, working hard at their first profession, and pleasing others. They never stopped searching and responding to their inner voice to create their own journey of self-discovery and transformation. Many of their biggest accomplishments were later in life. This filled my heart with hope for a future defined by me and not others. I want to support other girls and women in this self-discovery process. I want them to know that no matter how old they are, you are beautiful and this cycle of life and death doesn't end until the 'end.' Keep working on who you want to be."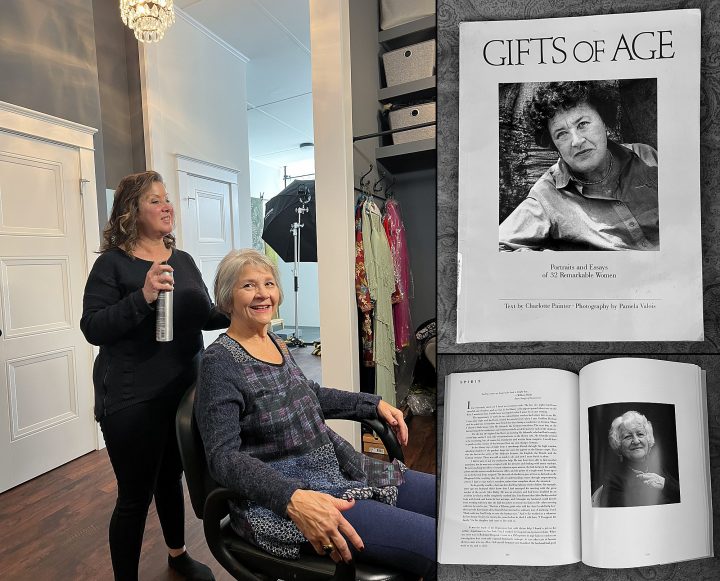 "The belief in possibilities, in change & transformation, provides us each with a path, a way to live 'our dash' — that space between life and death. That is what I want for my children, grandchildren, family, and friends. A life filled with possibilities and change. This is why I wanted to participate in the Over 50 Revolution. We must always support each other and share the wisdom we have developed with age. Accepting how we look now, and who we have become, is the stuff of miracles."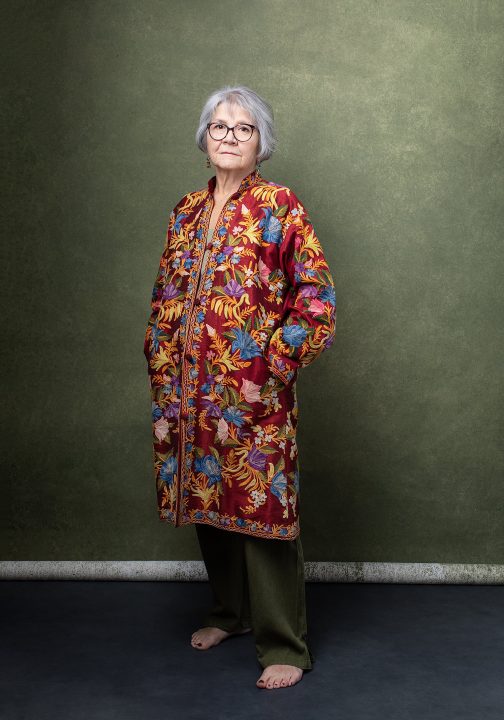 What are your thoughts about women over 50?
"I think often women are their own worst enemy… I think many women over 50 have difficulty accepting who they are, how they look, embracing their gifts, and have poor self-esteem. That started to change with the feminist movement in the 1960's, but we still have a long way to go. [The] 'Over 50 Revolution' helps by recognizing that there is beauty in everyone. We need to encourage women to be the best person they can be, to hold themselves accountable for their actions, and to love themselves and others."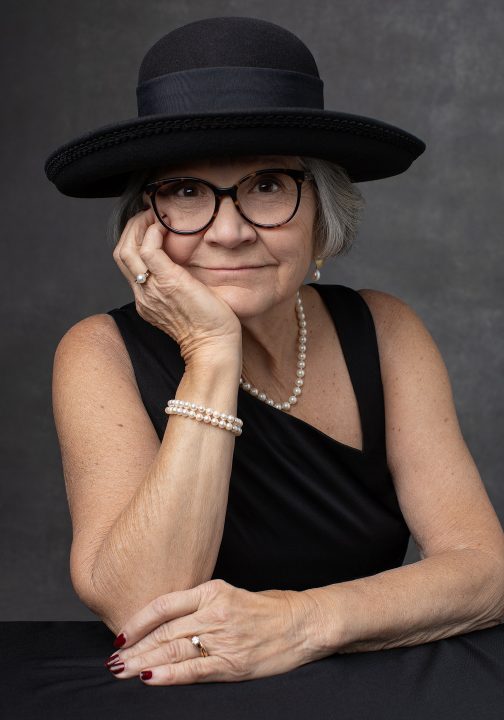 How have you changed since you turned 50?
"I have become more self-reflective, more self-assured, and centered. Caring more about self-care. I am in a service profession, so how can I care for others, if I don't take care of myself? I have learned to say no, which often makes me feel 'selfish' but I recognize that I can't be all things to all people."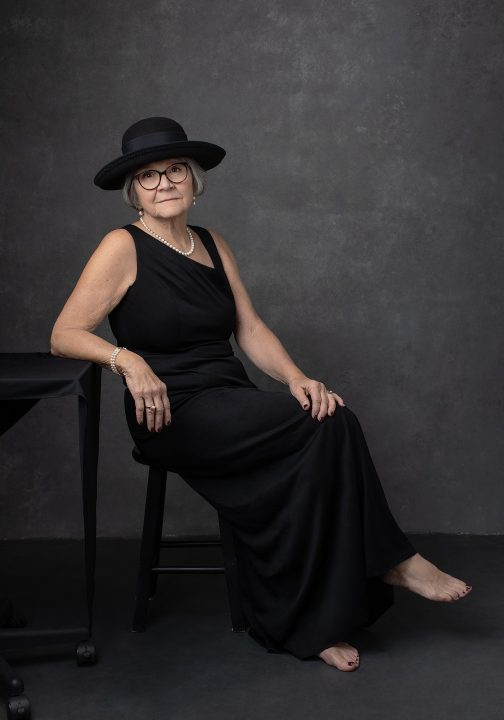 "My husband retired at age 51, I was 50. In many ways this was a gift, but I also felt challenged. This was an age of new beginnings and transformation for me that I believe I embraced. I had to define the new 'me.' A challenge, not a small task for me, or my loved ones. I changed, and it became necessary that my family and friends accept the changes. I wanted to be the 'best version of myself' that I could be; be true to myself; and live my life to the fullest. I started holding myself accountable for my own wholistic well-being. Out of these challenges and the growth I experienced, I began to feel like I was becoming a 'wise woman' and had much to offer the next generation and my grandchildren."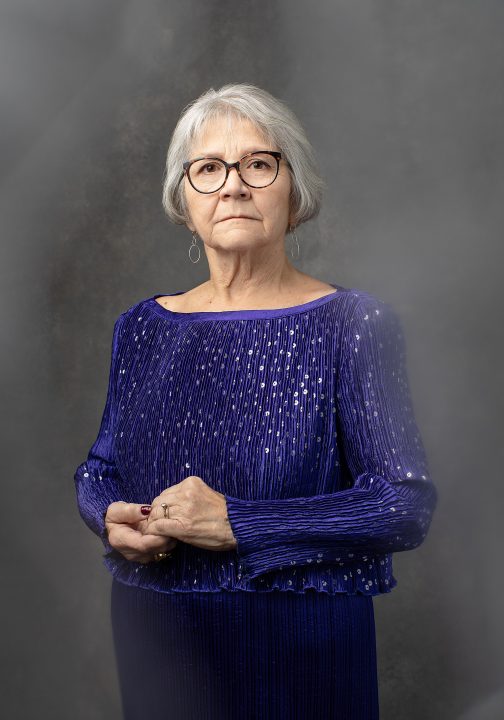 Growing up, did you have any women role models?
"I think I was surrounded by very strong women who were role models. I knew many women who worked hard, were survivors, and supported each other. It started with my mother, but also included aunts, older cousins, neighbors, women at church and in the community. I grew up on a small farm in Ohio. You knew your neighbors, church members, school teachers etc. in a very intimate way. Even when there were women who strayed from a more acceptable path, there were women present who helped you understand their choices, understand how to care for yourself, how to grow and become the best you could be. I would say in particular that my mother was strong, several dear aunts, and my paternal grandmother. They were not only there for me in my childhood, but I am blessed to have my mother and a dear aunt still with me to consult."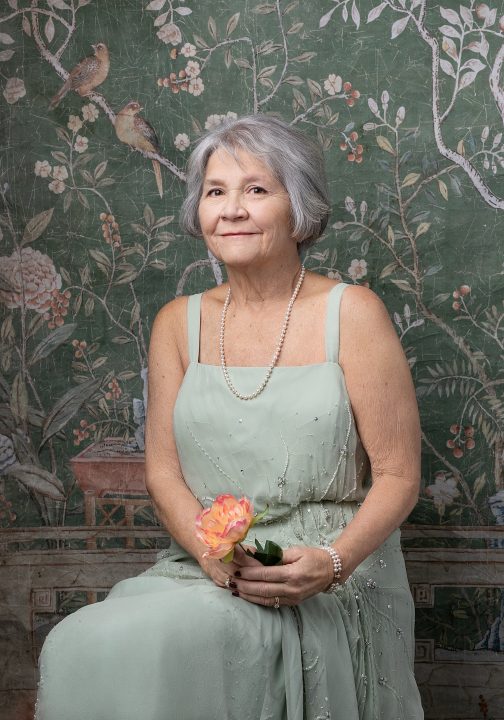 What advice would you give to women who are younger than you?
"Two of my granddaughters have gone through the Bat Mitzvah process. My wise daughter asked that family members, both male and female, submit advice for each of them that could be put in a book. I will include what I wrote, first a poem for my oldest Granddaughter Eliana, now 16, and then a narrative I wrote for my 13 year old granddaughter, Naomi. I think the poem and narrative say it all, except perhaps more emphasis on love – 'love with abandon, without restraint.' Remembering that love is much more than a feeling, but a commitment to others that includes a commitment of service.
[excerpt from Wisdom, a poem written on the occasion of Eliana's bat mitzvah]
"Perhaps the greatest lesson for us all to learn is –
we are all human, and inherently humanity includes –
moments of frailty, indecisiveness, mistakes made, regrets embraced.
You must learn to forgive yourself and others.
Learn to say "I am sorry."
Say it often, with love and meaning.
And in those regrettable moments, and in
the moments when you are happy beyond belief –
Embrace who you are.
Stay centered."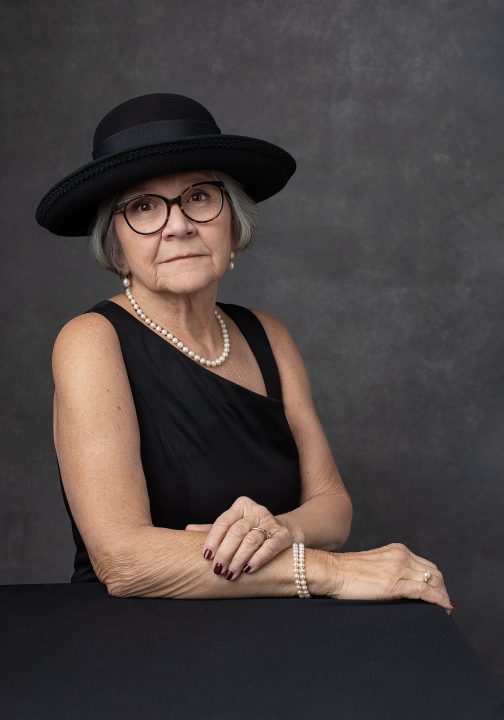 What effect would you like to have on the world?
"…If I changed the life of just one person, all is well with my soul… I hope to be remembered as being kind and working to help the 'least of these,' underserved populations.
"Loving unconditionally is a major challenge, but oh so important. I hope the next generation understands that 'love of others' was central to how I was raised and who I have become.
"Another value that is important to me, is listening. I hope that we can all learn to listen to what another is saying, and not be thinking about how we are going to respond, not interrupt others when they speak, value everyone's opinion even when that opinion strays from our own, and be fully present with each person we meet.
"I hope and pray that my legacy as a daughter, mother, wife, grandmother, sibling, and friend are all loving, kind, and positive relationships. My greatest roles are those I hold in my family."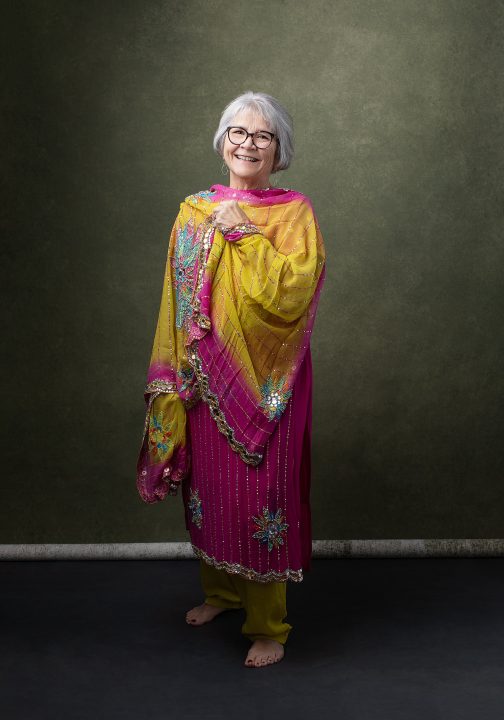 "I have loved my role as a professional nurse. I hope the young nurses I mentored along the way found my support helpful. I pray that I did no harm, and was a strength to patients and families. The last 35 years my focus has been on community health, and in particular end of life care. My role as a Hospice Volunteer has been extremely important to me and I have learned so much about the circle of life. I hope that is one legacy I am leaving with my children and others, to reach out and help others less fortunate than ourselves. And even when you feel you don't have the money or time to help someone in need, find the money and time. I watched my parents do this over and over. They were always confident that God would provide for them, and they needed to continue to give no matter what their circumstances were. Find a way. Which brings me to my faith."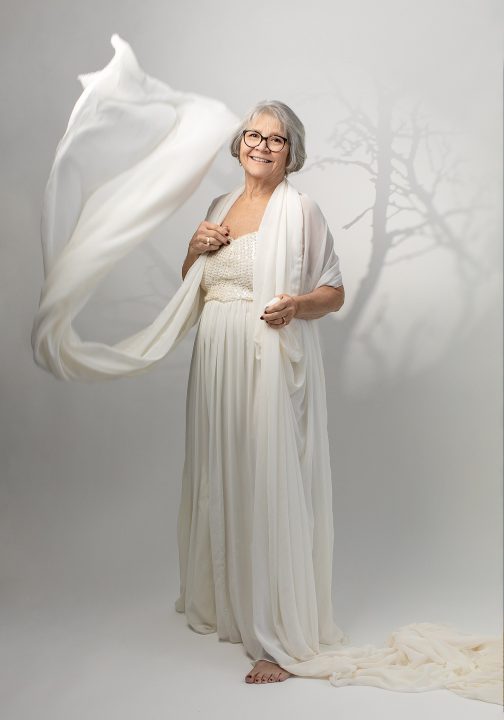 "Yes, I am a strong believer in God. I grew up in the church, but I think my faith became even more solidified as my career in health care evolved. It is hard to be at the bedside of someone who is suffering, and recovers without a medical explanation, and not believe in a Life Source, a Higher Being, a Creator, a God. Yes, I have had some personal experiences of my own where I have felt the presence of God, and not always when I needed God the most, or prayed for intervention, but just a presence in my life.
"My faith led me to Health Ministries and Parish Nursing, and then to India through Global Ministries. It was a great gift to be able to combine my faith life and my professional life. Becoming an 'End of Life Doula' has also utilized my talents of nursing, my ability to acknowledge the circle of life, and be fully present with individuals at the end of their life. My faith community, flawed as it is, gives me an outlet to work on social justice issues, and an opportunity to be surrounded by good, caring people."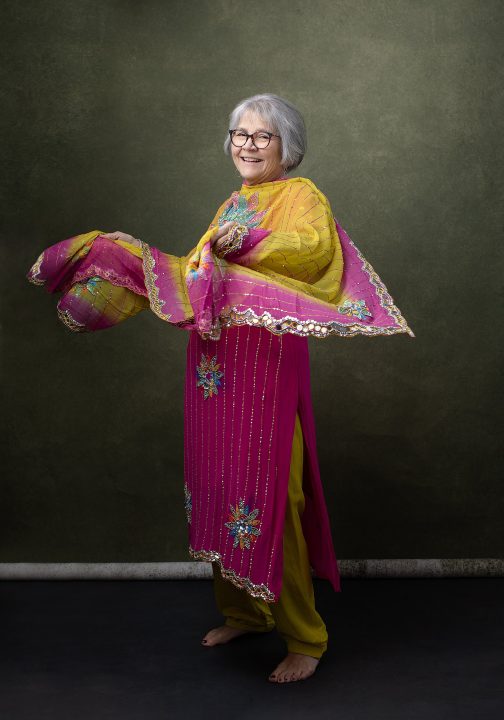 "… I hope I am remembered as a joyful person. Laughter can't cure all things but it helps us endure. Laughter is all around us, in the voices of children, adults sharing a joke or a story, in Bible stories, books, movies, etc. We should all experience a good belly laugh every day.
"There was a time when I was sad, struggling to find myself, and being trained as a clown brought back the laughter and joy in my life. I learned a lot from that training, and although I no longer 'clown', it was a good run that brought me much joy."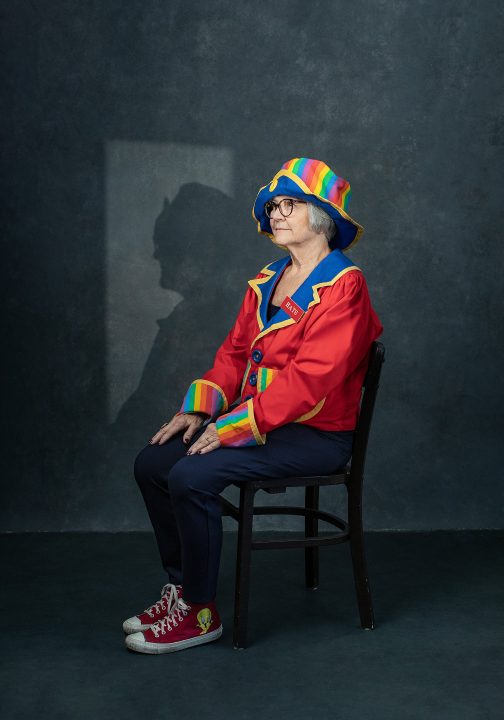 "If you aren't careful, you can become very negative and only focus on the hurts, injustices of life, physical maladies of getting old, and losses. Fight back with joy. Be a positive person. See that glass half full."
"I had a wonderful adventure at Maundy Mitchell Photography in Plymouth [for The] 'Over 50 Revolution.' Maundy sure can make you feel good about your age and the gifts you have to offer later in life."

-Rebecca
Book Your Portrait Experience in 2023!
If you are a woman over the age of fifty, "the Over 50 Revolution" is for you. It's for everyone who loves you and for other women of all ages, to show them that they are worthy, too. I hope you'll join me in this luxurious and empowering experience. You can find out more HERE.