Feed the Soul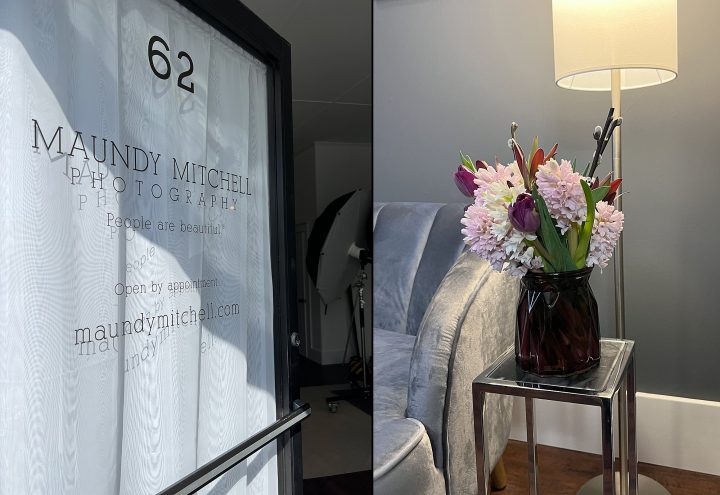 Heidi arrived for her portrait experience for Extraordinary: the Over 50 Revolution with a beautiful hyacinth bouquet as a gift. The hyacinths smelled divine, and they reminded me of a Chinese proverb: "If you have but two coins left, buy a half loaf of bread with one and a hyacinth with the other." In other words, you must feed your soul as well as your body. And feeding her soul was what she was about to do.
She wanted to participate in Extraordinary: the Over 50 Revolution because the timing felt right for her. She said, "Like fruit that has ripened, I have arrived at my most flavorful and juicy self…complete with the bruises and blemishes that come with aging."
Heidi wanted portraits that reflect who she is now. As she put it, "A tangible visual that mirrors how I feel inside. Maundy's portraits are not just surface level images, but more accurately the capture of a moment in time of engagement between her and her subject. As an artist, I was thrilled that Maundy welcomes and encourages a collaborative creative process for the photo session."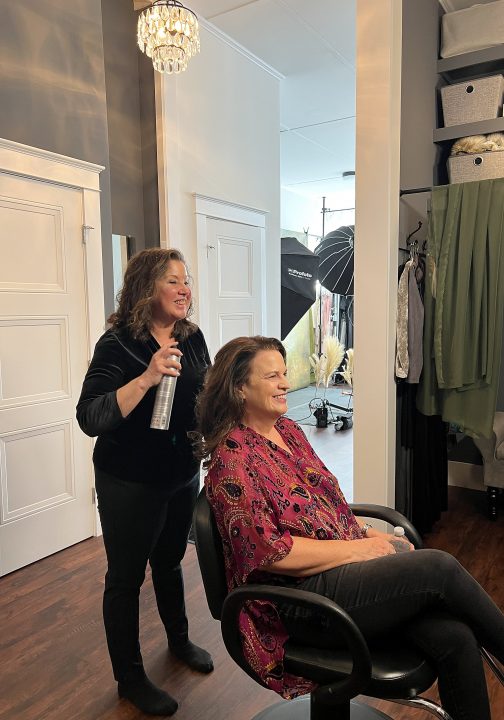 "I have never liked pictures of myself, and for years avoided being photographed. I have been the one behind the camera instead of in front of the lens. There are very few photos of me with my children when they were growing up, or of just me. A recent poignant experience of selecting photos for a celebration of life for a loved one that had passed made me realize that I want my family to have photographs of me that express who I am. For now, and for 'someday.'"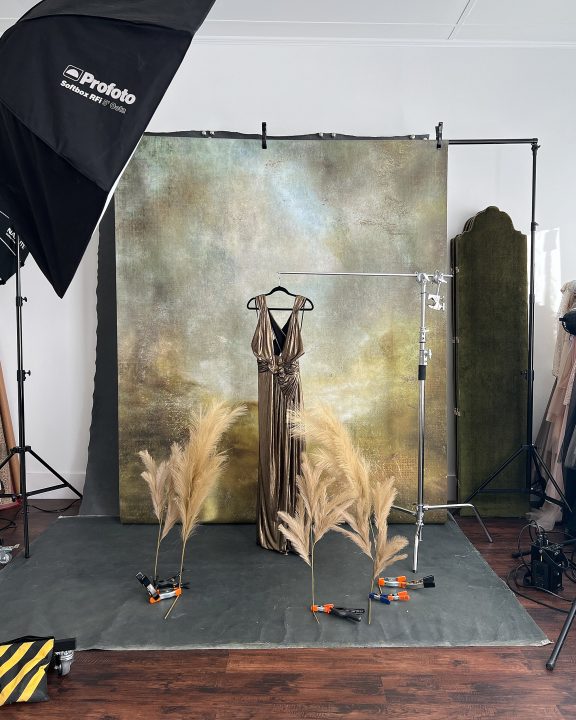 Heidi shared some of her thoughts about women over 50. "We have power. We have life experience and have grown through pain and struggle, ecstatic beauty, miracles and grace. We have seen truth; heart-wrenching as well as divine. We have perspective that informs how we understand and see the world. We recognize bullshit and have less tolerance or time for it. We speak our minds. We truly can and must create a revolution that harnesses feminine power and wisdom. The world needs us."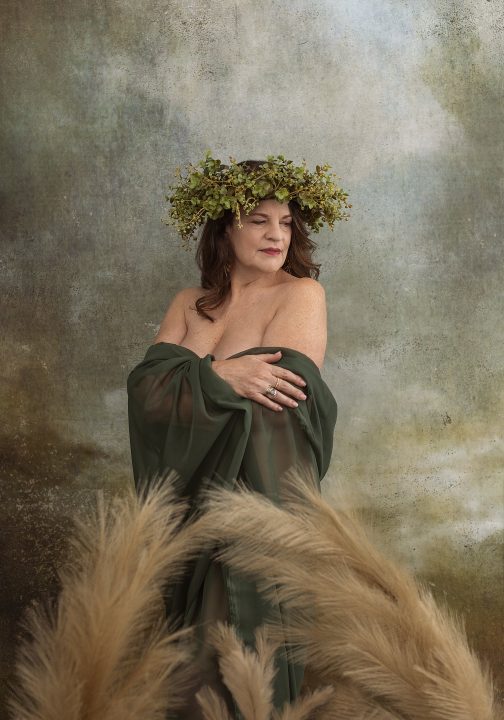 "I am increasingly aware of how brief our time on this earth really is. I trust my internal compass and instincts to guide me. I am filled with gratitude for my amazing life and many blessings and try, always, to pay it forward. I am a little gentler on myself, realizing its okay to move a little slower, to stop and smell the roses along the way and to share the beauty and wonder I see."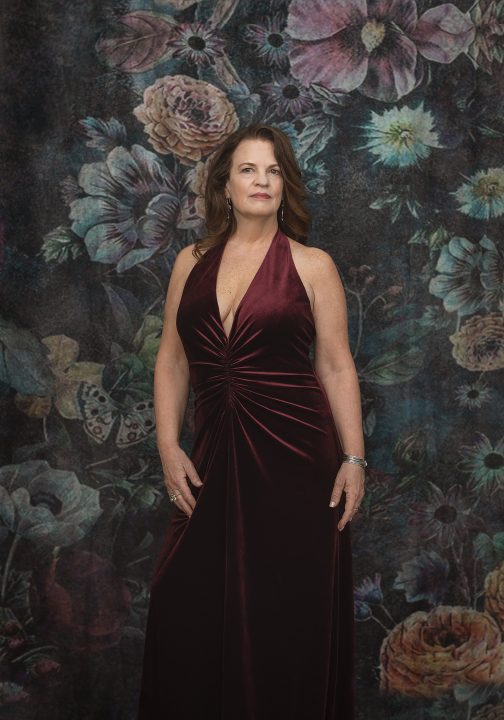 "I am prioritizing pleasure and humor and making genuine connections. I am more deeply committed to my authentic self-expression than ever. I am clear and grounded in what I value most, and who I choose to surround myself with. Gathering with soulful women friends has become such an essential priority for me."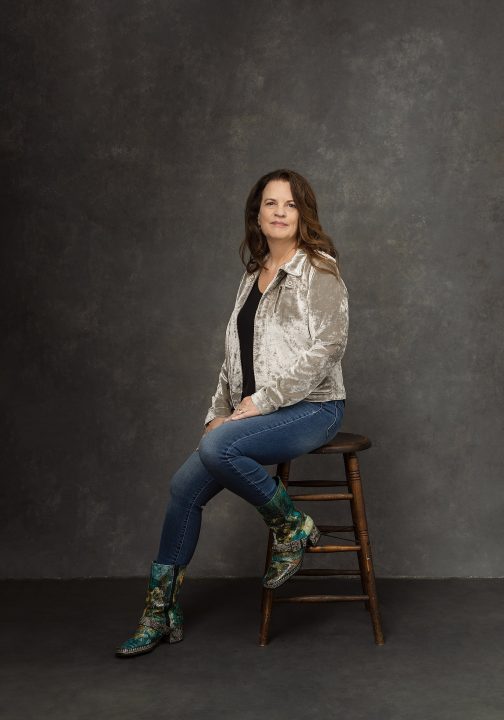 Heidi's women role models were some family members, including her mother-in-law. "She represents strength, grace, intellect, compassion for all, and political responsibility and resolve."
The poet Maya Angelou has always been an icon of inspiration to Heidi. Heidi admires Angelous's "skill for distilling truth with eloquence, her fierce devotion to justice and for encouraging women, all phenomenal, to value their worth and to use their powerful voices."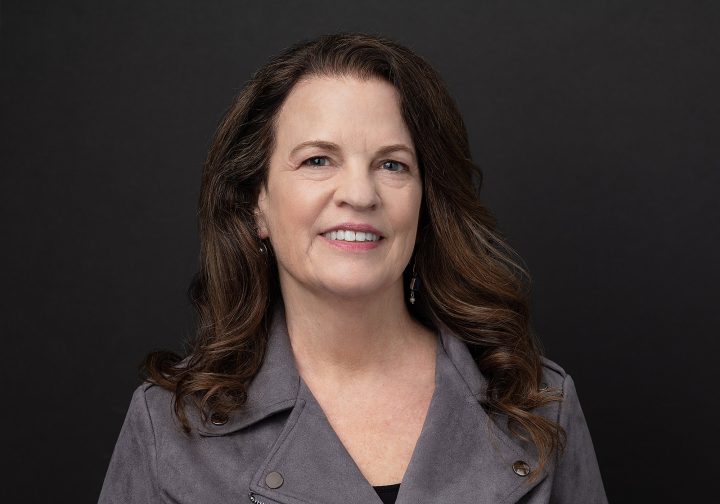 Heidi's husband Dave, joined her for part of her session.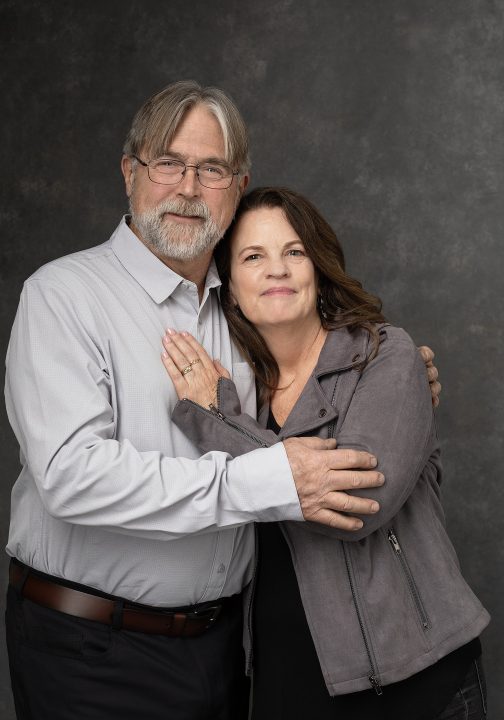 Dave is a blacksmith who made the "roots" for this portrait.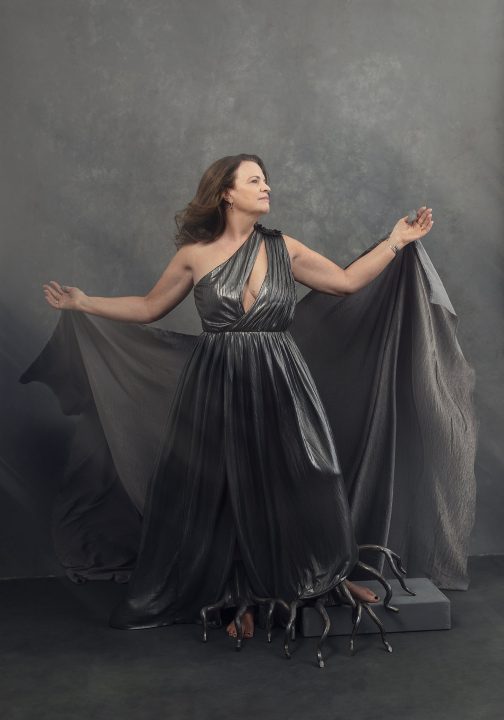 The advice Heidi would give to younger women is to allow themselves time to pause and take a deep breath. She would tell them, "Get quiet enough to hear your own heart. Offer yourself and those around you a measure of grace and understanding. We all are human beings, perfectly imperfect, still learning and doing our best with the knowledge and experience we have. Never underestimate the incredible superpower you possess by believing in yourself and your dreams. Try not to look outside of yourself to other people or circumstances to define or direct you. To take responsibility and ownership of your life and destiny is profoundly empowering. Your thoughts and attention really do create your reality."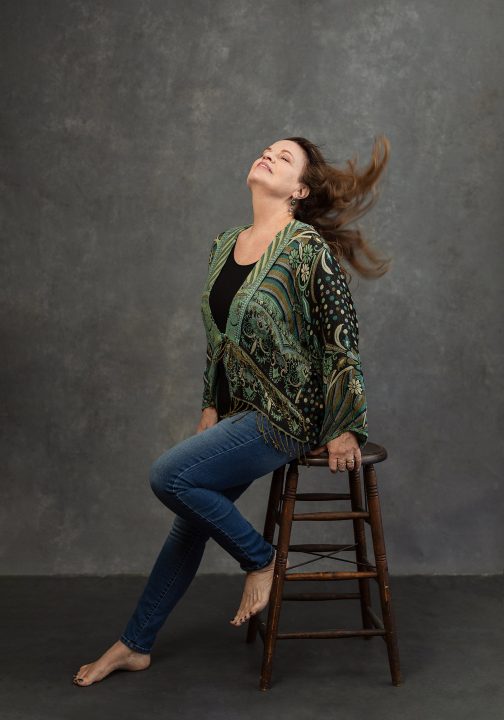 Heidi thinks about the effect she'd like to have on the world. Kindness and encouragement are her main goals. Every day she tries to "share a kind voice or gesture in this sometimes-harsh world. To acknowledge someone's worth, their humanity."
She likes to encourage others to feed their souls by finding a creative passion as a way to feel joy or healing. "I hope I can spread light, color, and beauty. As a creative arts facilitator, I try to offer a safe and encouraging environment to be playful and open to discovery. To extend an invitation to trust yourself and the flow of the experience. I hope my art and poetry can be a touchpoint of insight or wonder, for reflection, or simply an example of our shared human experience."
It's time to feed your soul
Book your portrait experience in 2023. If you are a woman over the age of fifty, "the Over 50 Revolution" is for you. It's for everyone who loves you and for other women of all ages, to show them that they are worthy, too. I hope you'll join me in this luxurious and empowering experience. You can find out more HERE