Open Studio with Art & Live Music on August 26
You're invited!
On Thursday, August 26, from 4:00 – 6:00 p.m., Maundy Mitchell Photography will hold "Art After Hours," at the studio at 2 Post Office Square, Plymouth, NH.


The event is free, and it will be both indoors and out. We'll have live saxophone music by Mark Flynn, sidewalk chalk, and more!
Mark Flynn began playing the saxophone at age nine. His early influences included Clarence Clemons and Van Morrison. He began to play music at "open mic" events, and in bands. He discovered that making music was a great way to meet new people. Mark lives in Plymouth in a house that he built. He teaches at Plymouth State University, in the English Department.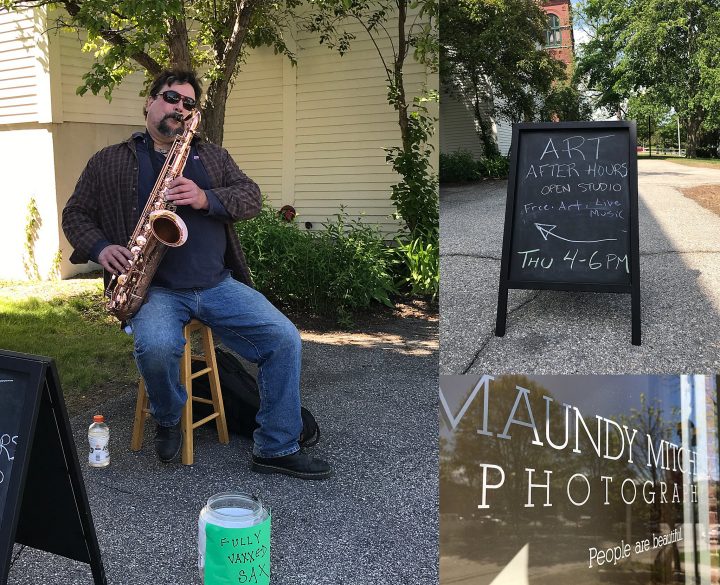 Inside, guest artist Jennifer Alba will show her latest embroidery art.
As a child of the '60's, Jennifer Hubbard Alba found her passion in the beautiful textiles of India, Mexico and stunning tapestries of the 16th through 19th century England. She was self taught as a young child in 1968 and influenced by these many styles and the hippie movement. She calls her unique designs "a mix of bohemian, traditional and old world – with a bit of whimsy thrown in". Jen's joy comes from drawing on clothing with her permanent marker then developing those characters into full color, hand embroidered designs.
Jen studied art at the School of Fashion Design on Newbury Street in Boston and California College of Arts and Crafts in Oakland, CA. She was a founding member of Village Artists and Gallery in Ashland NH, and is currently an active member at Artistic Roots in Plymouth NH. She lives in Ashland, NH.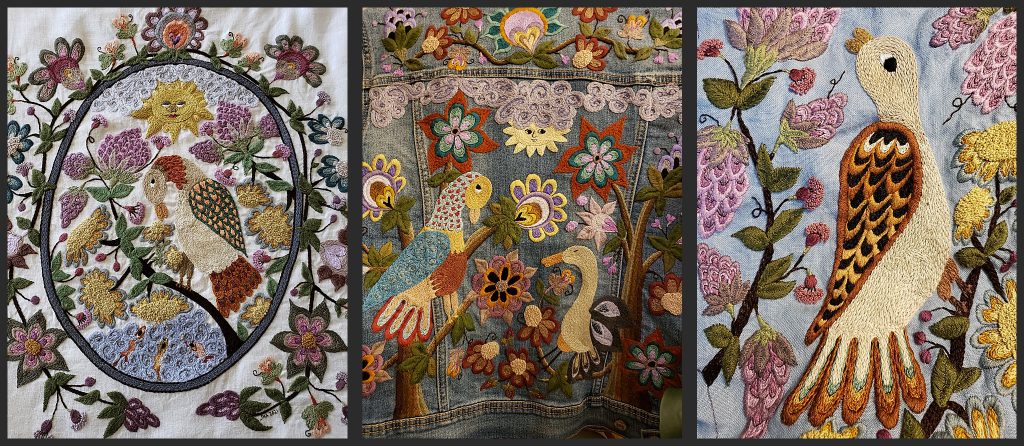 Maundy Mitchell will show also new portrait work, including unpublished mixed media portraits. You can tour the studio, and see the newest tintype room and darkroom vault.

Stop by Maundy Mitchell Photography on August 26. Enjoy art and live music. Have a glass of wine, eat chocolate, and chat with community artists!