Art & Live Music in Downtown Plymouth
Friday, August 16, 4-6 p.m.
Join us for art, live music, and an open studio during Art After Hours on Friday, August 16, 4:00 -6:00 p.m., at 2 Post Office Square, Plymouth, NH.
The event is free, and it will be both indoors and out.
Outside, enjoy live music by AJ Coppola and David Mitchell Kizer.
AJ Coppola ("Mr. C.") is the K-8 Music teacher at Campton Elementary School where he teaches Band, Chorus and General Music. He also conducts the Chancel Choir at Gilford Community Church. He sings with the Pemi Choral Society and the New Hampshire Master Chorale, where he created the Children's Chorus Festival which is headed into its eighth year. He enjoys singing playing a variety of wind instruments. He has performed with Educational Theatre Collaborative (ETC) ten times and has directed shows at Campton Elementary School and Plymouth Regional High School. He went to Ithaca College and has a masters degree from Colorado State University.
David Mitchell Kizer is my son, and AJ's student. AJ has been teaching David to play the saxophone. They've been practicing together this summer and they want to play for you!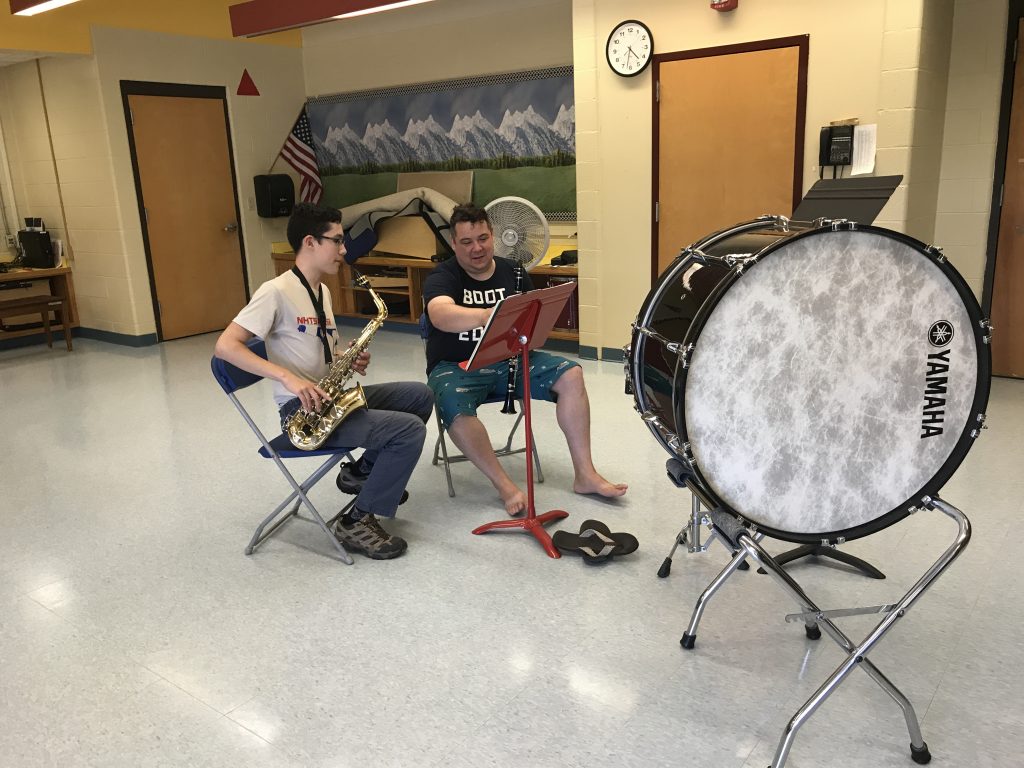 Also outside, Betsy Ayotte will lead a workshop on the sidewalk. You can make a mandala stone for your garden! Betsy is an artist from New Hampton, NH. She uses acrylics for her paintings. Her printmaking techniques include the use of foam plates and gels. You can learn more about Betsy here: https://maundymitchell.com/open-studio-for-walkabout-wednesday-july-2019/

Inside, painter Linda Walsh will show some of her landscape paintings, and I'll show new work from my personal project Then & Now, as well as new client portraits.
Linda Walsh is a contemporary landscape painter, who will show some of her paintings. Linda's landscape paintings, primarily in oils, speak to her love of the woodlands, lakes and rivers as well as the majestic scenes of the mountains. Linda loves to experiment with new mediums to explore new forms of expression. You can learn more about Linda here: https://maundymitchell.com/open-studio-for-walkabout-wednesday-april-2018/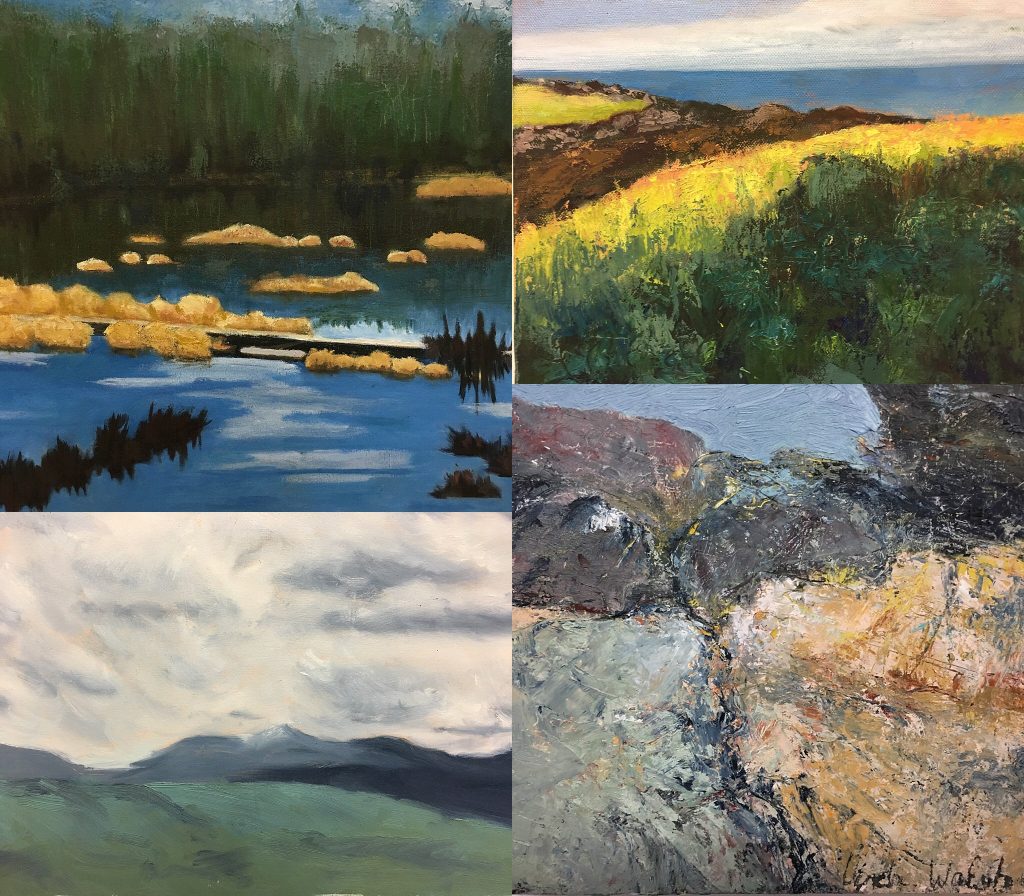 Stop by Art After Hours on 8/16! Let's talk about art, eat chocolate, enjoy music, and drink wine!