Joseph and Matthew recently celebrated their tenth wedding anniversary with a special anniversary gift. The traditional tenth anniversary gifts are associated with tin. Joseph knew that a tintype portrait session would be the perfect gift for Matthew. They both appreciate art, photography, and one-of-a-kind objects. They enjoyed the entire session and the resulting unique, handmade portrait. The 8×10 photo is made directly on a metal plate using the historic wet-plate collodion photographic process invented in the mid-1800s. You can learn more about this process HERE.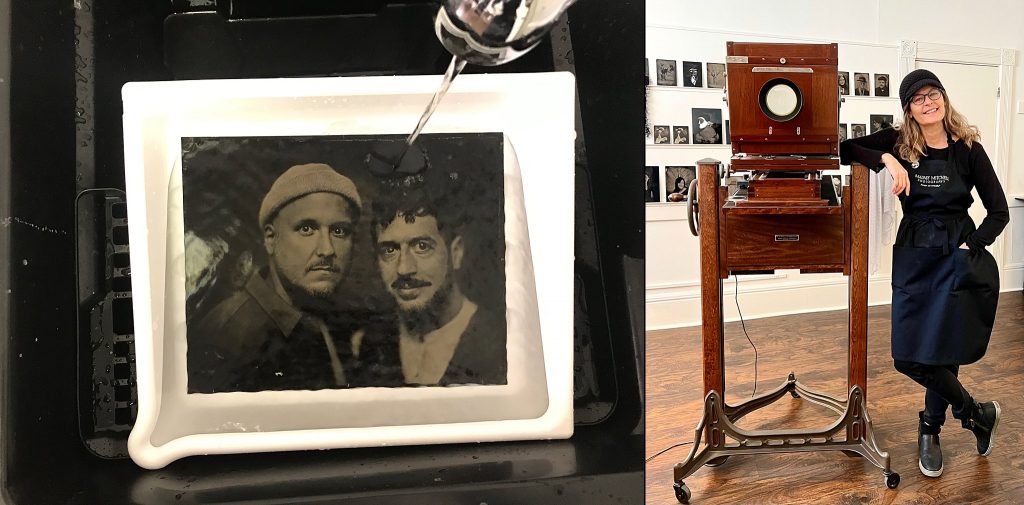 "I scheduled a tintype session with Maundy to celebrate my 10th (tin) wedding anniversary and it was exactly what I was hoping for. Maundy creates a such a warm and inviting environment. I tend to dislike being on the subject side of the camera, so her direction and enthusiasm made it easy and enjoyable. Her love and expertise of photography is evident in all her work. Do yourself a favor and schedule a session!" – Joseph
To schedule your own tintype session, please email me: maundy@maundymitchell.com. I'd love to create a special portrait for you!