October 2, 4-6 p.m.
You're invited!

Plymouth's monthly art walk is October 2nd. Stop by during an open studio with a special guest artist from 4:00 -6:00 p.m., at 2 Post Office Square, Plymouth, NH.
Walkabout Wednesday is coordinated by the Museum of the White Mountains at Plymouth State University. You can find a map of participating artists and businesses HERE.
This month, I will host Scenic & Lighting Designer Matt Kizer. He will show both print and digital renderings of his exciting work. Alongside Matt, I will show some of my portrait photography work.
Matt Kizer creates designs and illusions for theatre, opera, and dance. He specializes in scenery, projections, and lighting. He has designed professionally and for universities both nationally and internationally, and for national tours. He served as faculty lighting designer for Operafestival Di Roma in Italy. He has presented workshops on projections and exhibited internationally, including Prague, Italy, Germany, and Taiwan. He is the resident scenic and lighting designer for Plymouth State University, where he has been the head of the theatre design and technology program since 1996. He holds a BA in Theatre from Indiana University – Purdue University Fort Wayne, and an MFA in Design from The Ohio State University. Matt lives with his wife Maundy and their son David in Campton.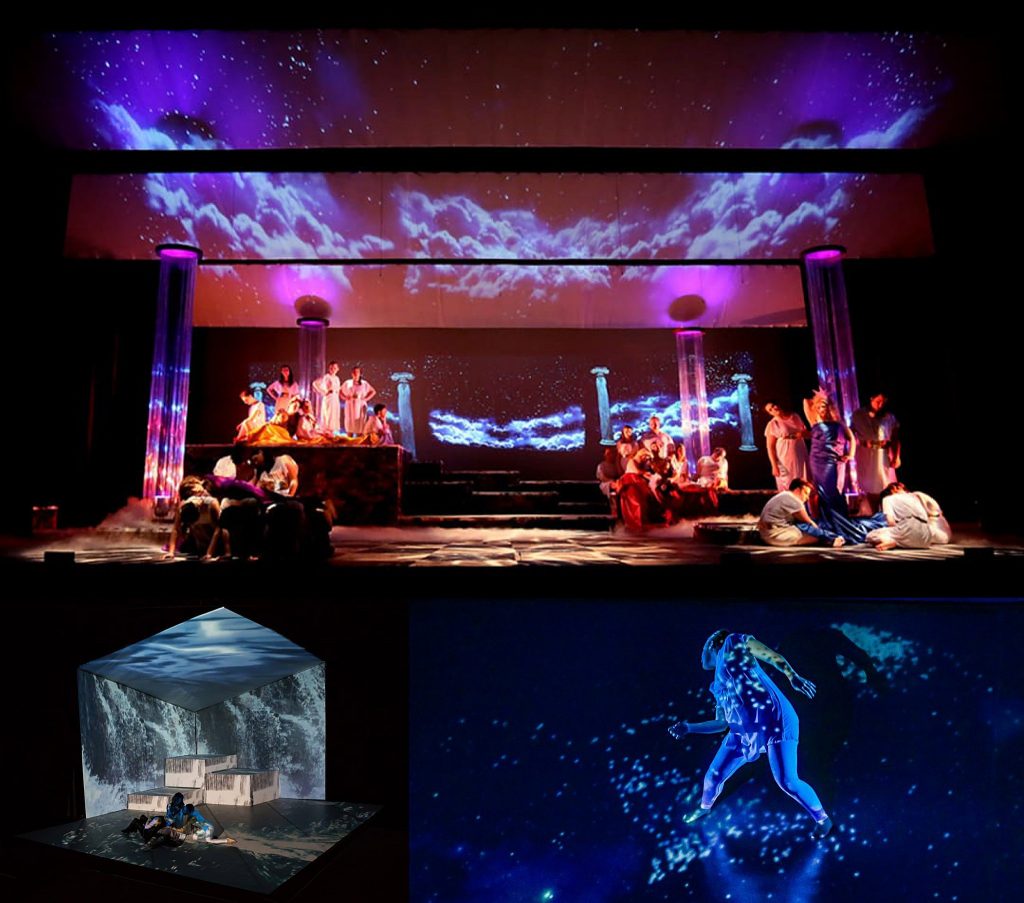 Come, enjoy music and art! Drink wine, eat chocolate! You can find out how portrait sessions work, see recent portraits, chat, network, or just enjoy the artwork.

Stop by Maundy Mitchell Photography 10/2. Matt Kizer and I would love to see you.