The portrait experience is about to be even better! For the past month, I've been renovating new rooms at my studio. There is still work to do, but now that we've patched a thousand (at least!) holes in the walls, painted, wallpapered, installed new flooring, organized and moved things, I'd like you to see it!

In addition to the main shooting space and the styling room, there is a new work room, client lounge, and dressing room.
The work room is where I will mat prints. I'll also keep backdrops, stools and chairs and fans here, which will be handy during shoots. Here are some cell photos to show you "before" and "after."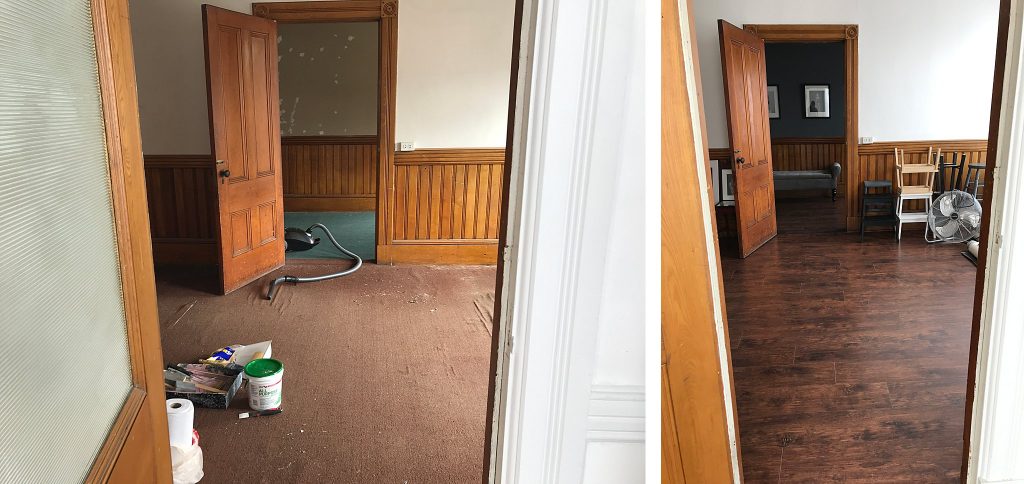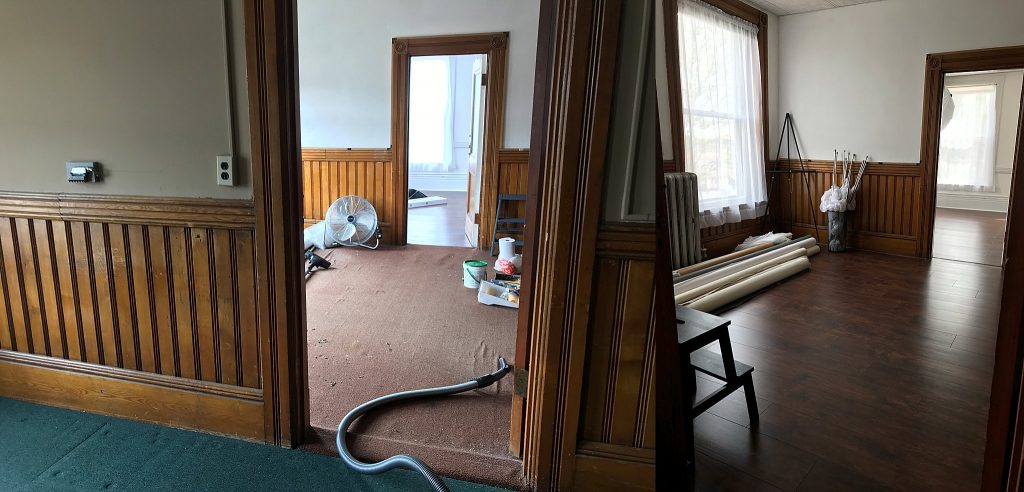 The new client lounge is a lovely place for families to use, when one person is in hair and makeup in the styling room, and others need a place to change outfits.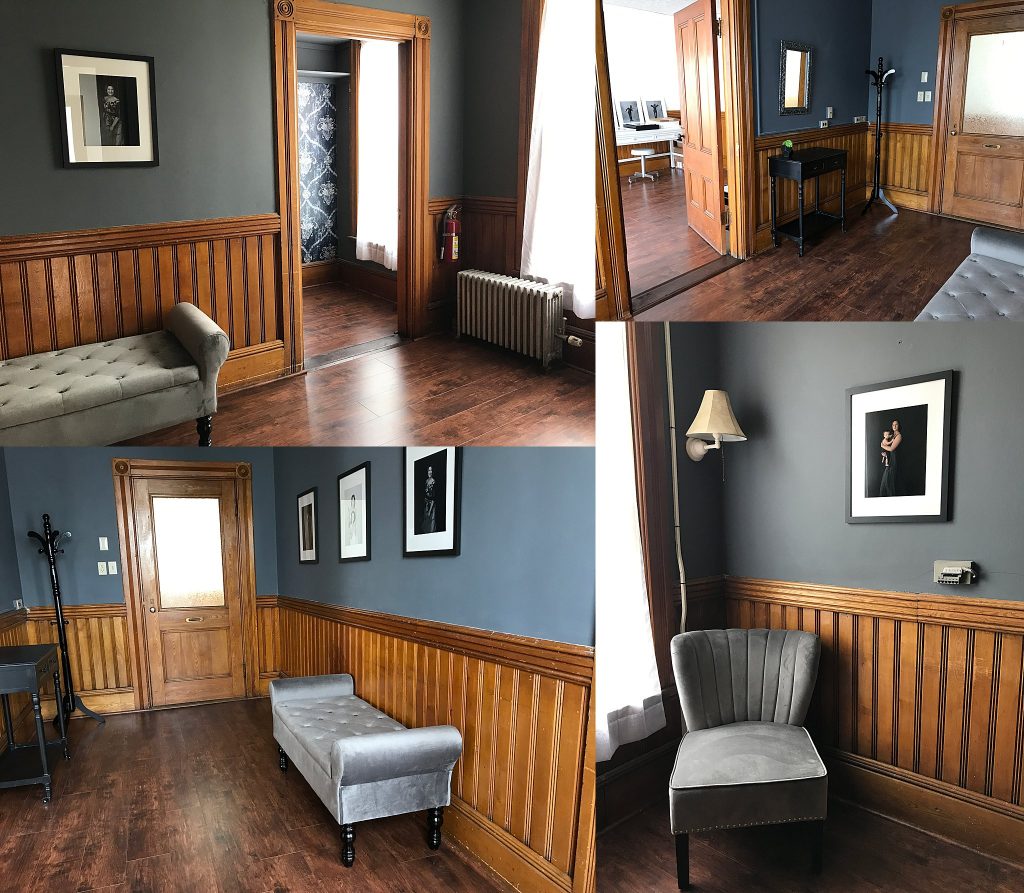 Thanks to my assistant, Audrey Drake, for help with painting and organizing.
Thanks for my husband, Matt Kizer, for wallpapering, and help with moving flooring and furniture.
Thanks to my son, David, for putting together the coat tree!