I'm a wimp when it's cold. As a portrait photographer, I am equipped to work outside in almost any weather. I may be photographing a lifestyle session with horses, a high school senior, or a family outside their home. Even when I'm not working, I love to snowshoe with my family, walk our dogs, and hand-feed the birds. Winter is truly a beautiful time to be outside—unless you're a wimp.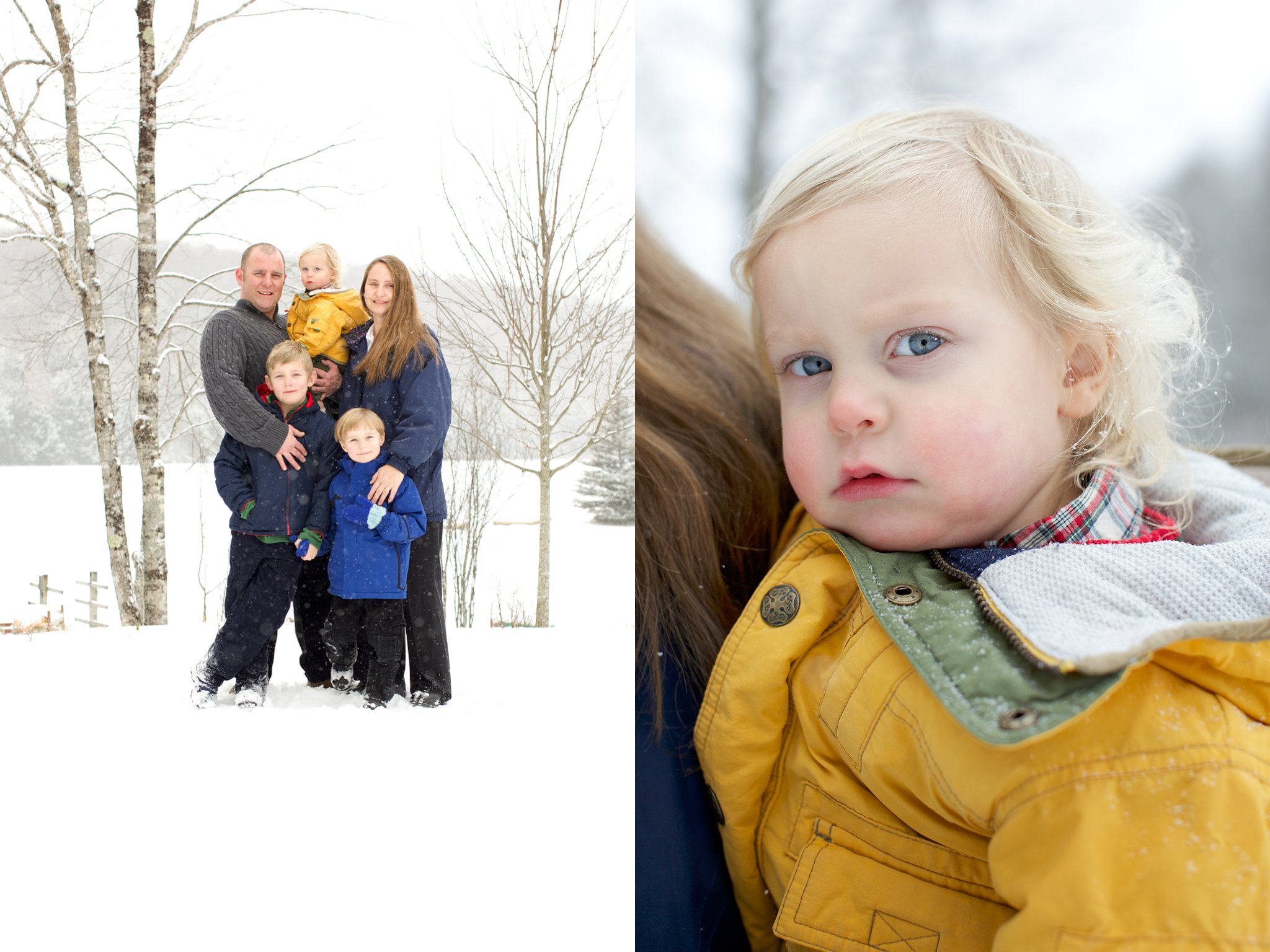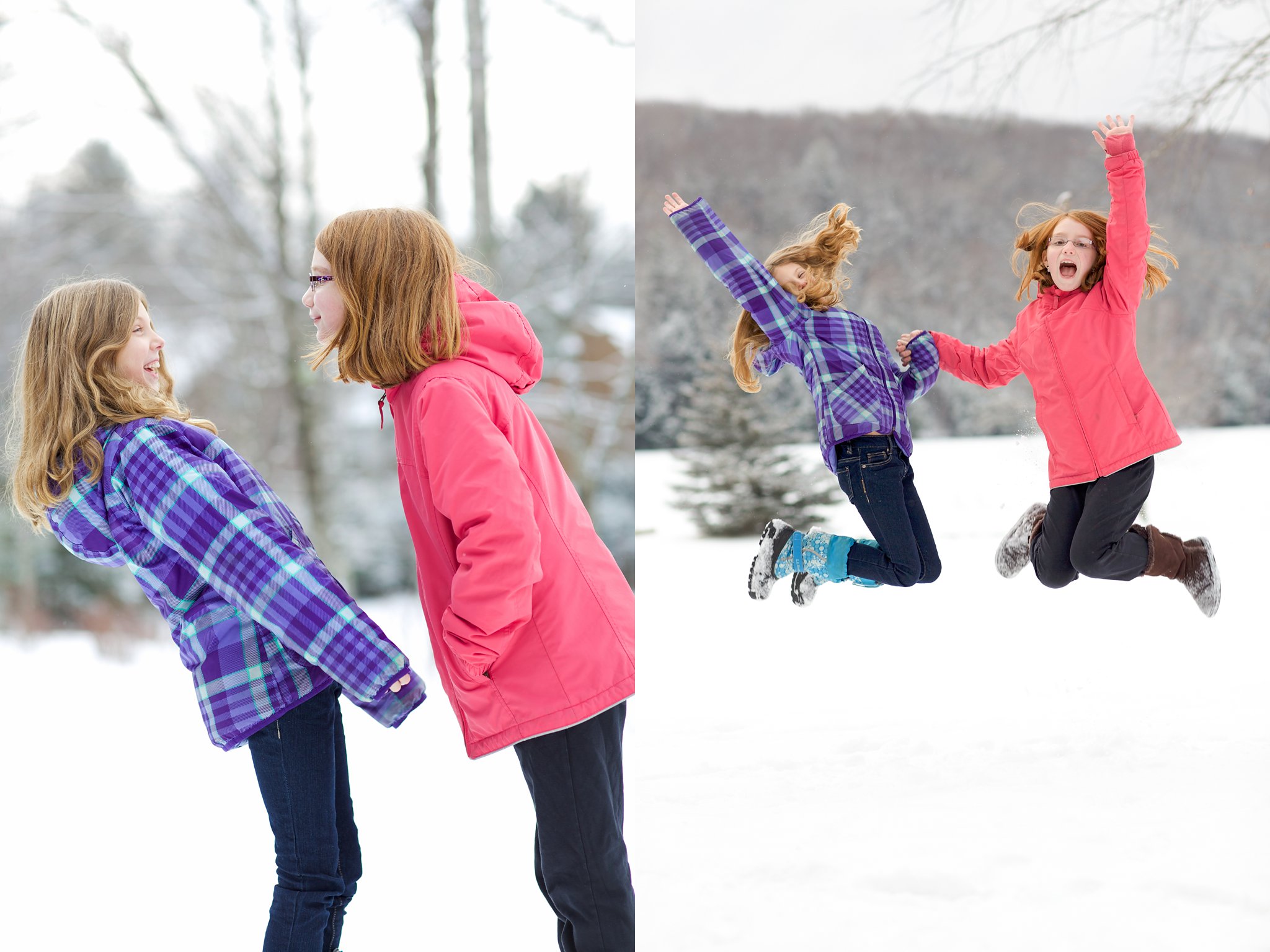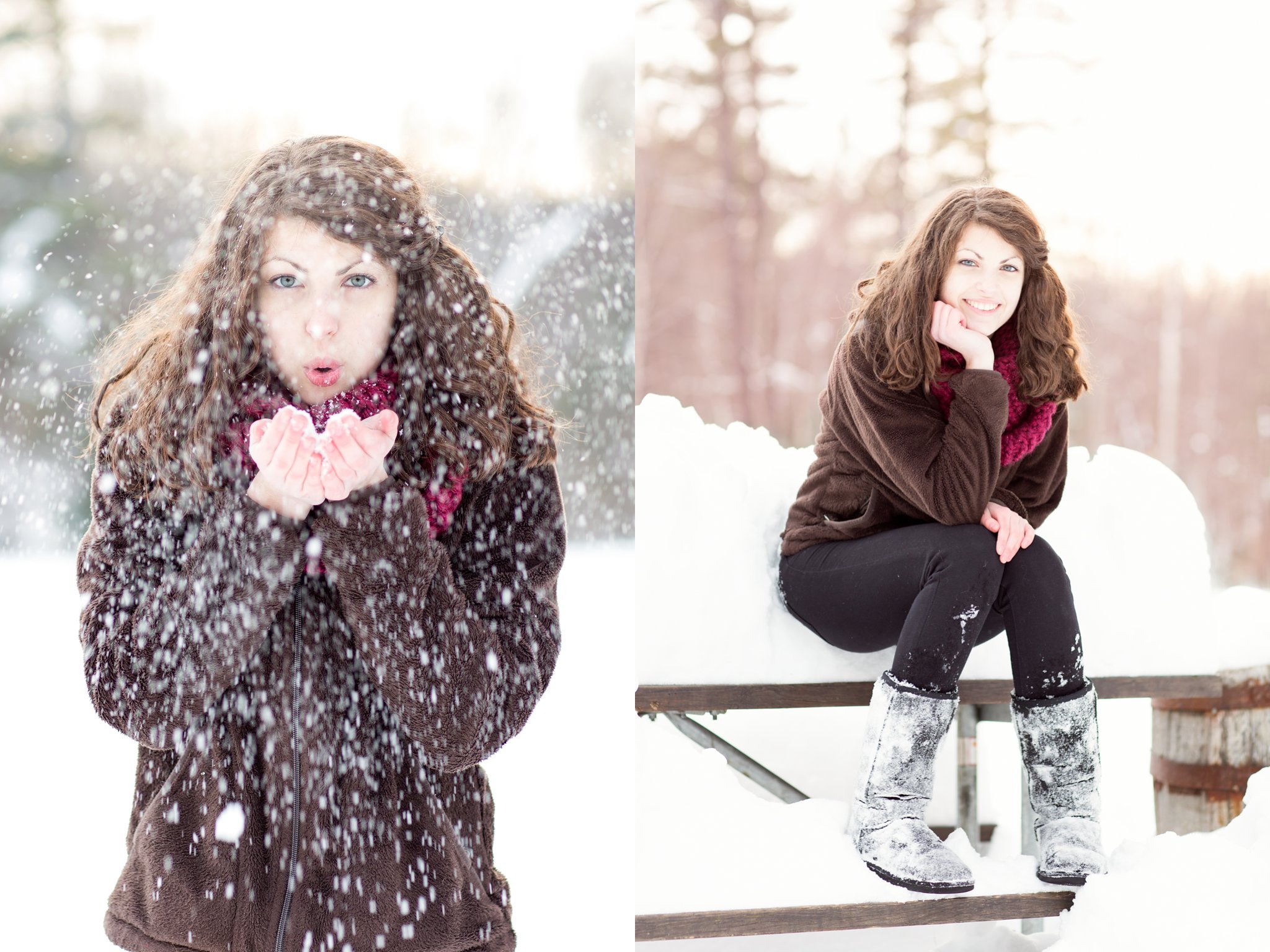 A camera is a delicate tool, and when you are photographing on a cold day, you can't be shivering.  I once was completely unable to do this kind of work for more than a few minutes, only because I was not able to keep still in the cold.
Like any native of New Hampshire, I wear a lot of layers in the wintertime. Add to these a secret weapon:  the best Christmas present I've ever received–an electric vest! My wonderful husband, Matt, gave this to me for Christmas in 2013. It's not cheap, but it has revolutionized my life: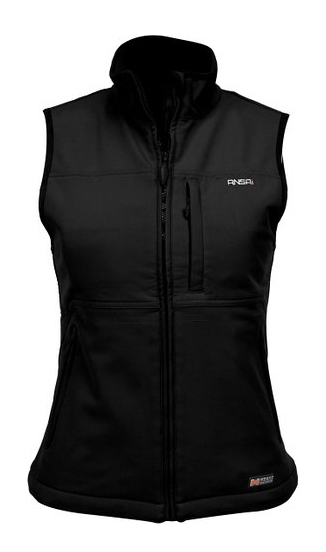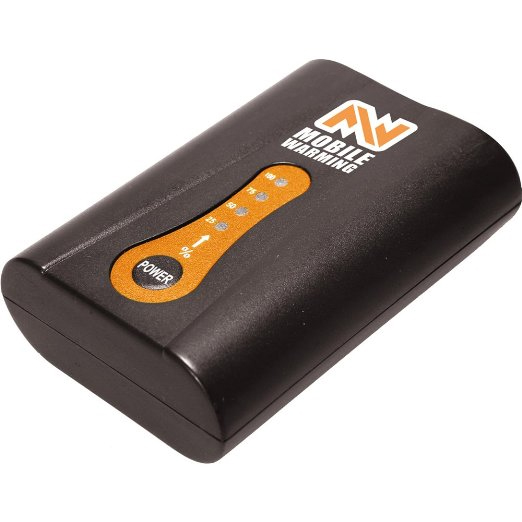 They are available on amazon.com for about $145. Ansai Mobile Warming Vest

The vest has a Rechargeable battery that lasts for up to 8 hours (charges in about two). It warms up  very quickly.  It's not bulky under a coat, and, with it, I am able to actually function outside in the winter, like a normal (New Hampshire) human being.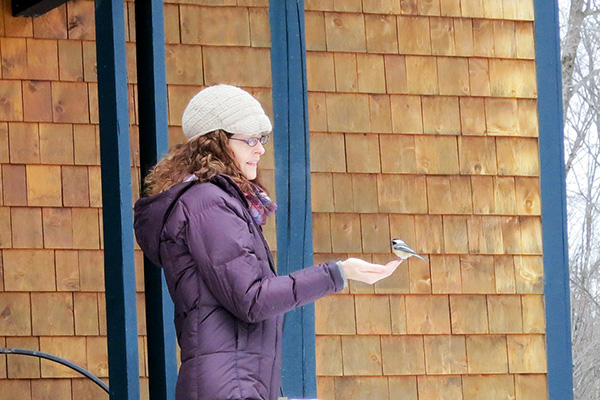 Thanks to Matt for the snapshot of me feeding the chickadees. I was nice and warm, wearing my electric vest!