Rebecca Wipp-Ovin of Sweden chose this quarter's Fireball Photographers' challenge. We were challenged to a creative project called "Steampunk." Five of us decided to participate.
I collaborated with Danee Grillo, who is the Costume Designer for the theatre program at Plymouth State University.  When Danee and I first met about the project, we showed each other images we were drawn to. Danee has always had a fascination with memento mori, or images of the dead who had been presented as if they were alive. She also wanted to incorporate machinery into the costume in a way that we haven't seen before.
The photos I was drawn to included ones where the subject had a strong connection to the camera, the lighting was slightly flat and flattering, and the tones were earthy and yellowed, creating an antique look.
Model: Grace Brooks
Hair & makeup: Donna Cotnoir
Costume design: Danee Grillo
Photography: Maundy Mitchell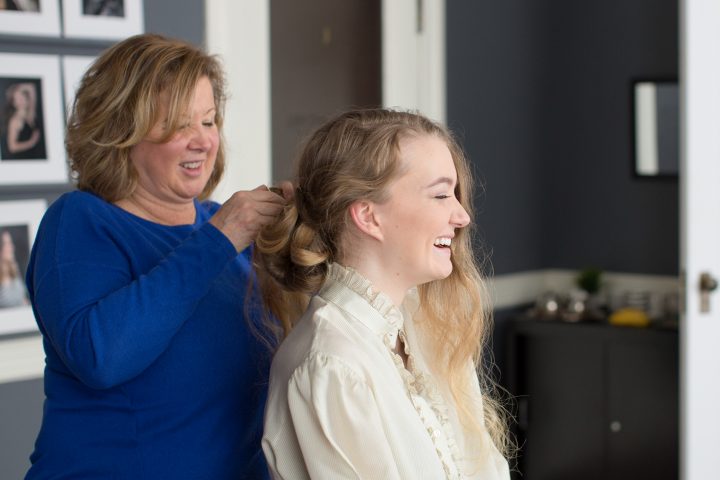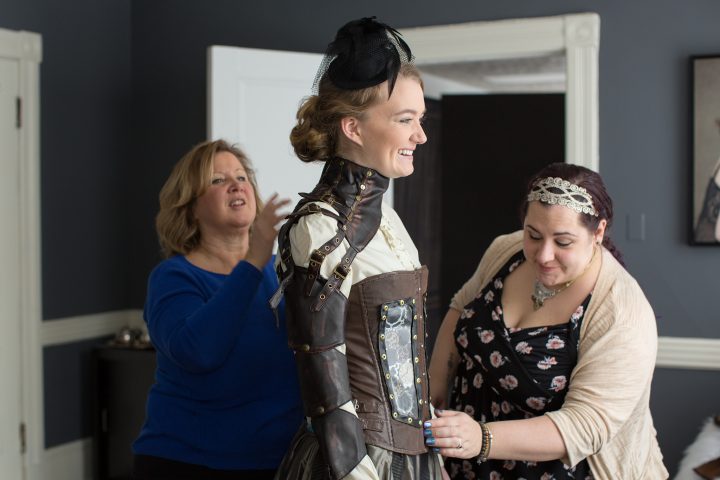 Danee designed and created all the details of this incredible costume.  She sewed the "gears" inside the clear panel of the corset.  She used the inside parts of an umbrella to create the exoskeleton of the jointed "hand."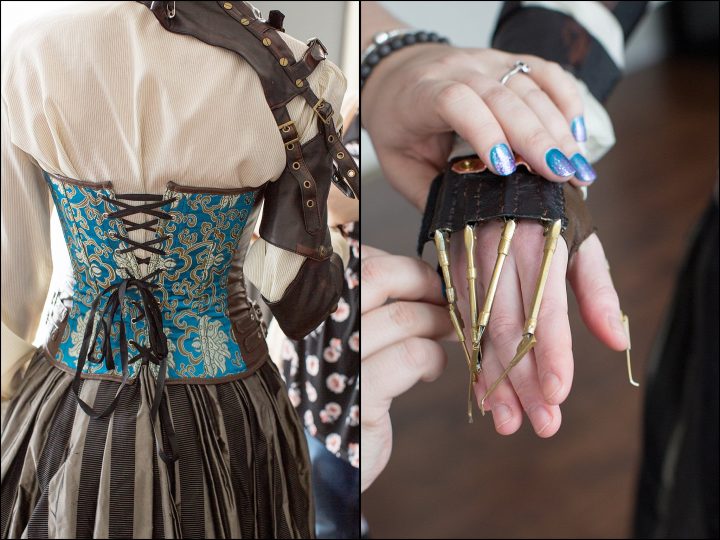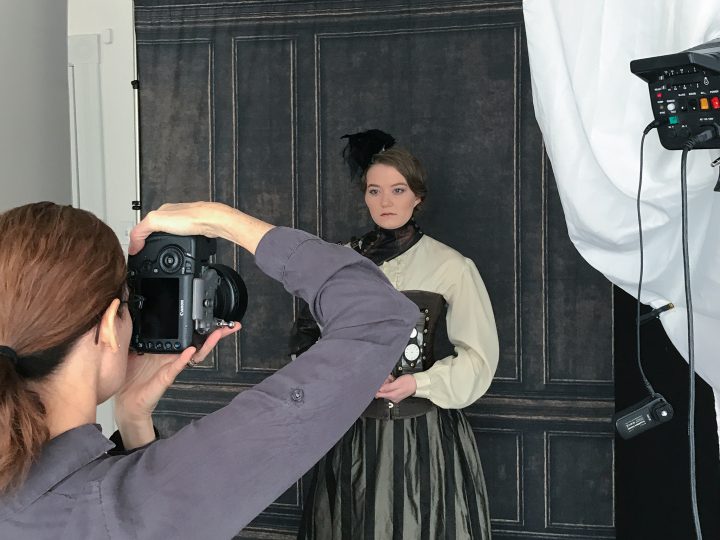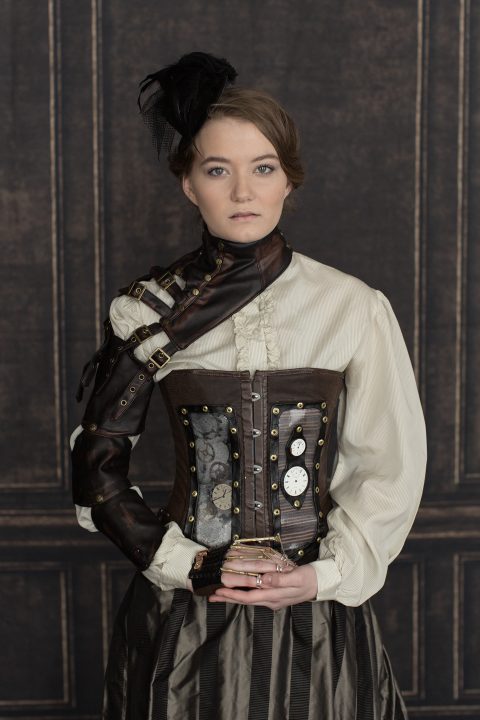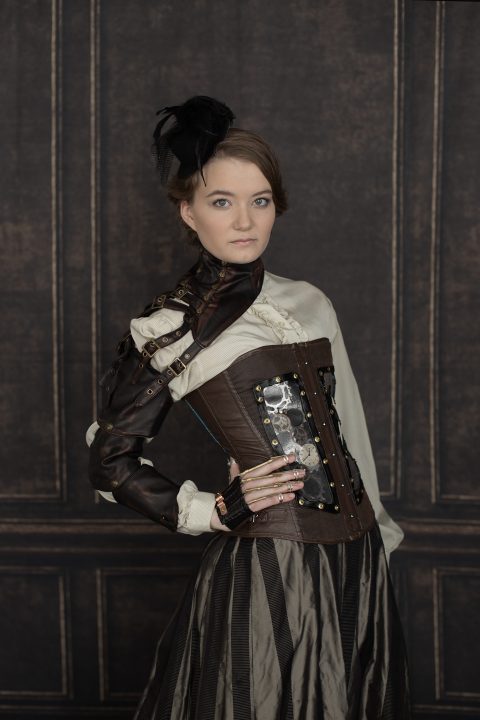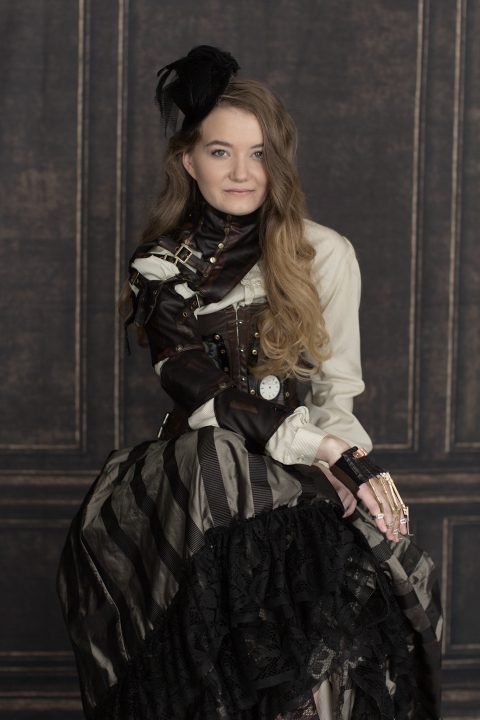 Below are some portraits from the other Fireball Photographers.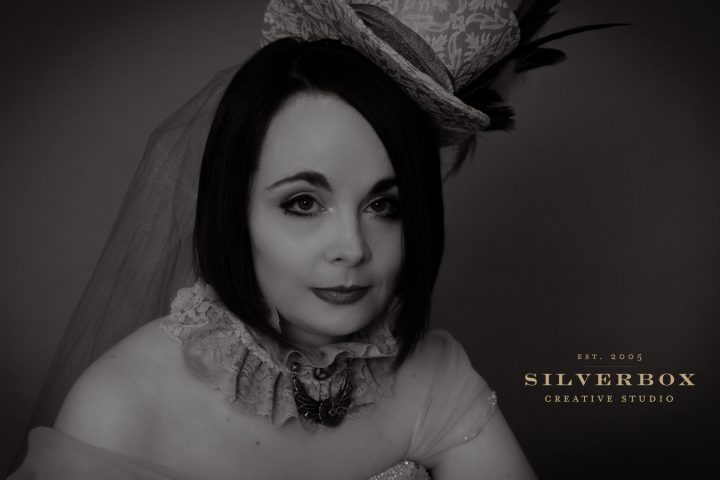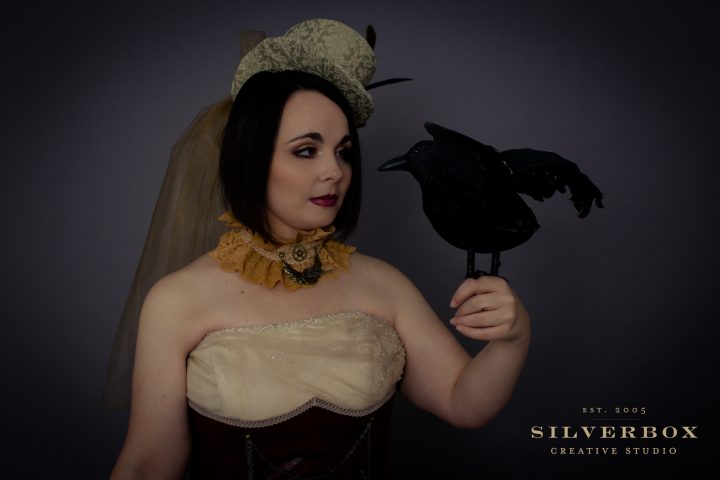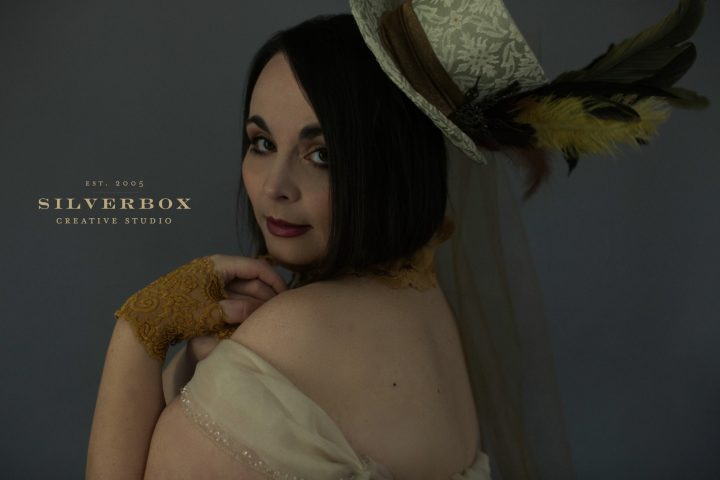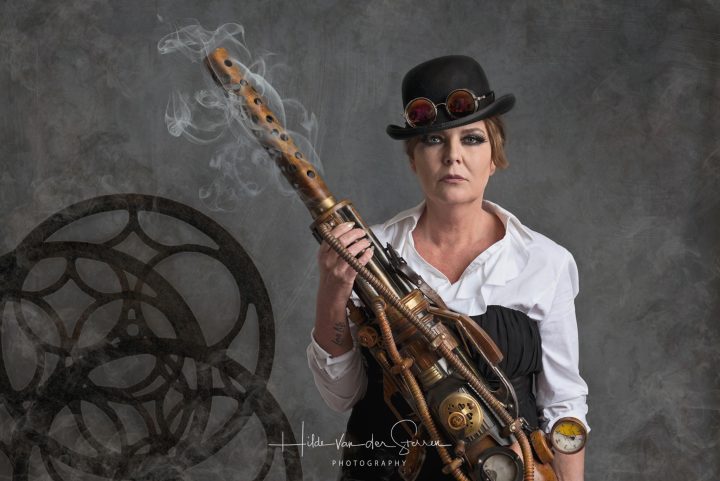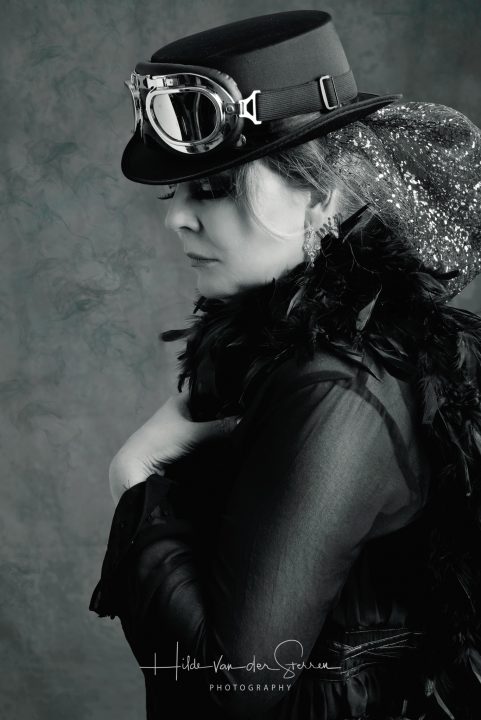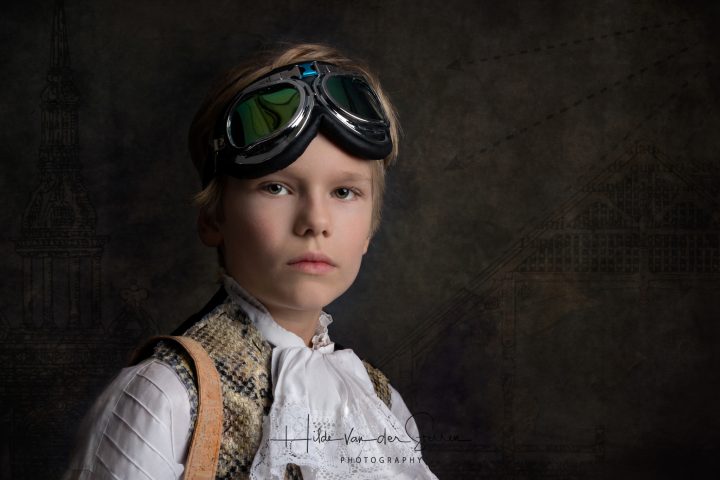 Oli Beer (Germany)  http://youarestunning.de/my-blog/item/106-steampunk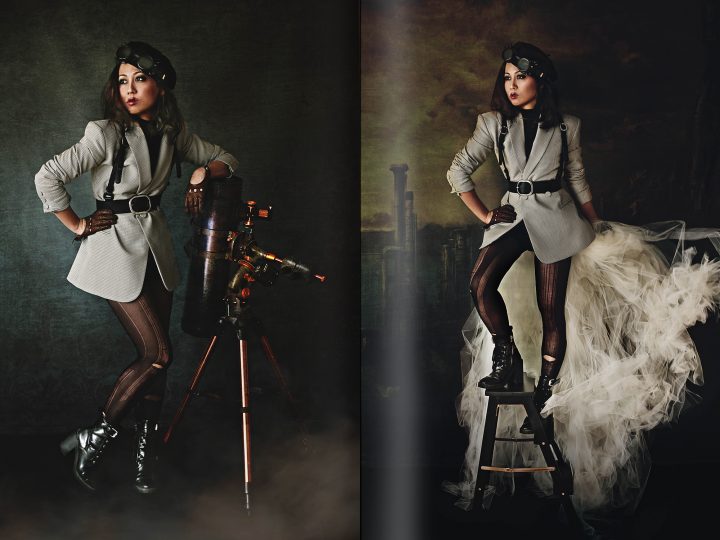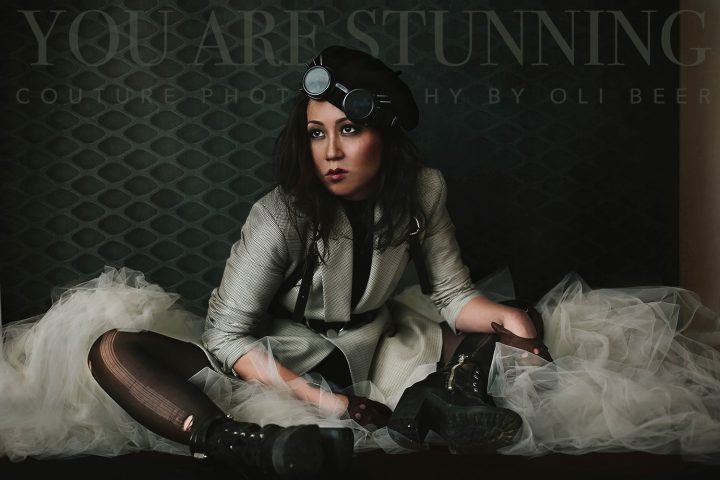 Rebecca Wipp Ovin (Sweden) http://www.glamourportraitsweden.se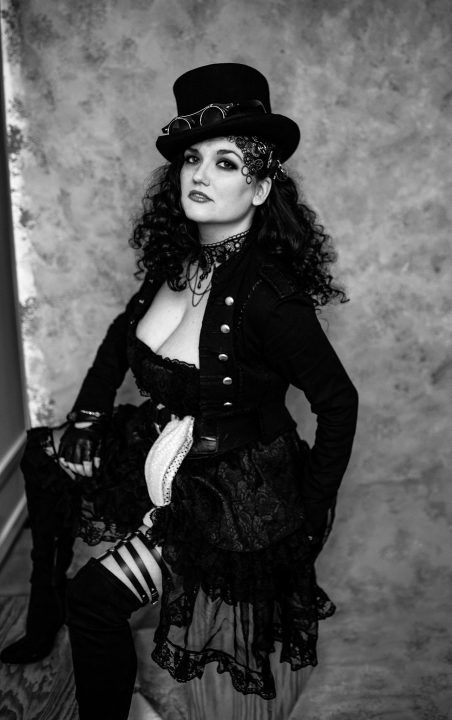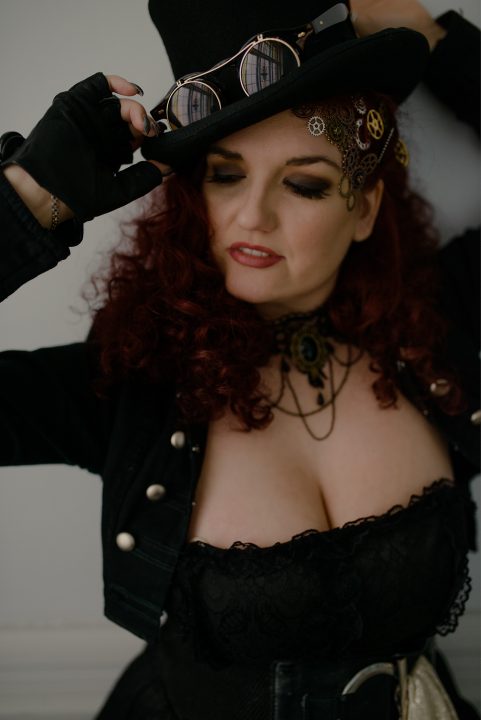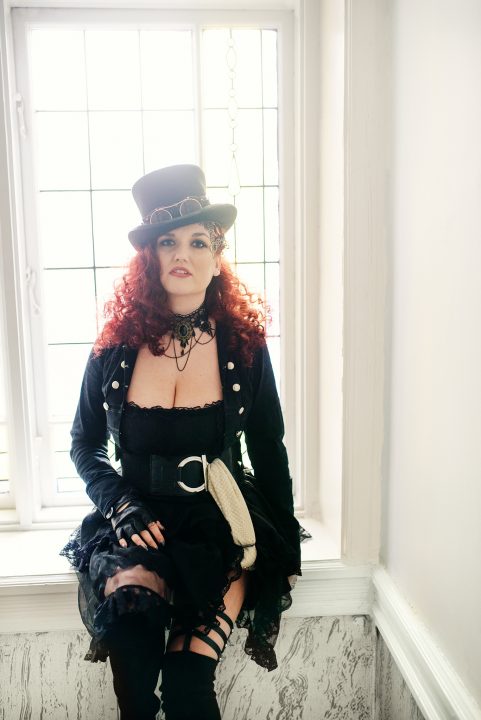 You can also see more of what the Fireball Photographers created on our Facebook page, https://www.facebook.com/fireballphotogs/