Last Christmas, Shana's husband Pete gave her the gift of a Portrait Experience. It was something special to look forward to. But, she said "I was hesitant and nervous at first as I prefer to be the one snapping pictures of others." Also, "after more than a year of basically being home in leggings" during the pandemic, Shana had mixed feelings about getting out. She was, as she put it, "feeling a bit rough."
Over the next few months, we created a mood board and Shana made decisions about what outfits to wear. "Maundy made it fun, and during the planning stages managed to make me excited about coming in and sitting in front of the camera."
Shana's day at the studio began in beautiful luxury – with professional hair and makeup styling by Donna Cotnoir.
Here are some of Shana's favorite images from her folio collection.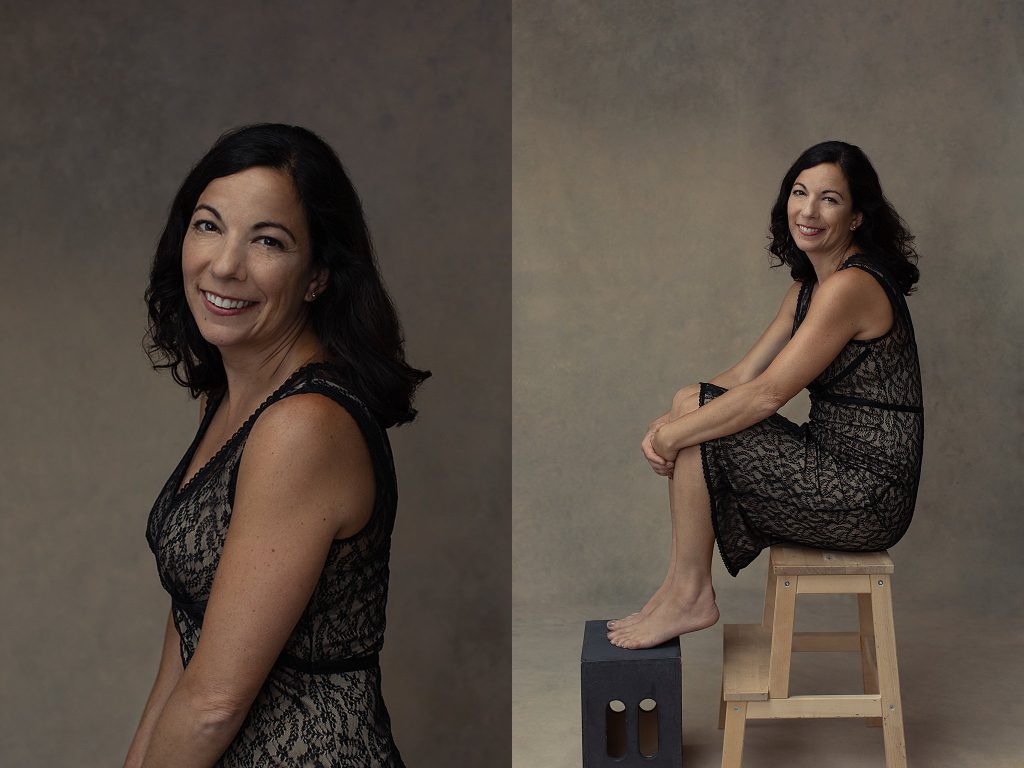 When I designed the session, I made lighting and background choices based on colors and moods Shana had chosen. Her favorite outfit was a green Halston gown from my studio wardrobe. Her dog, Maddy, seemed to approve!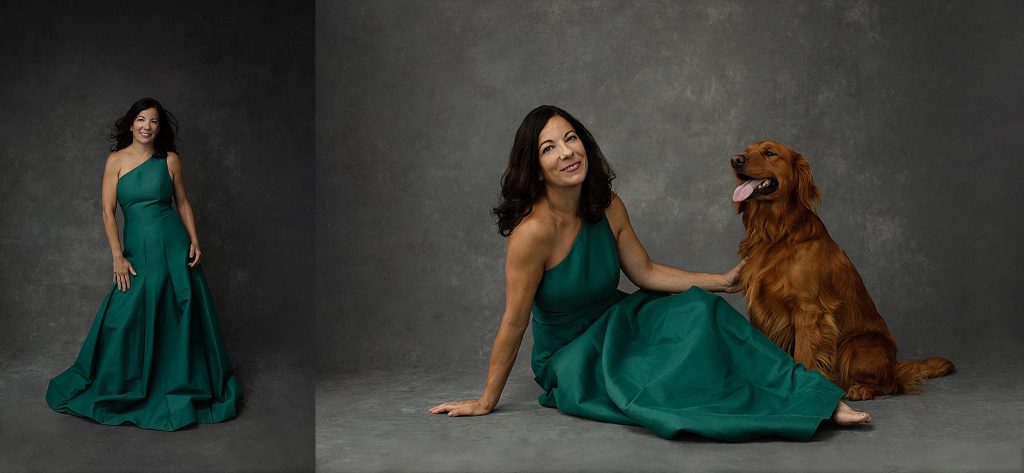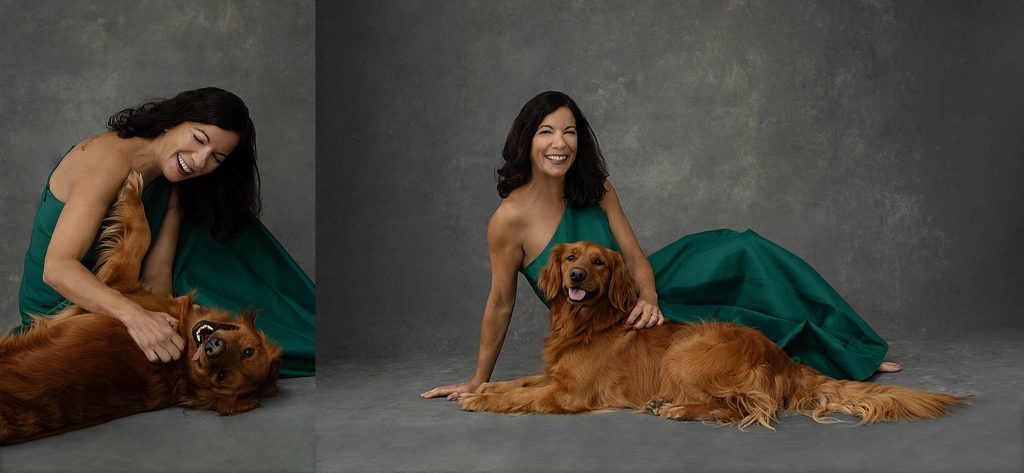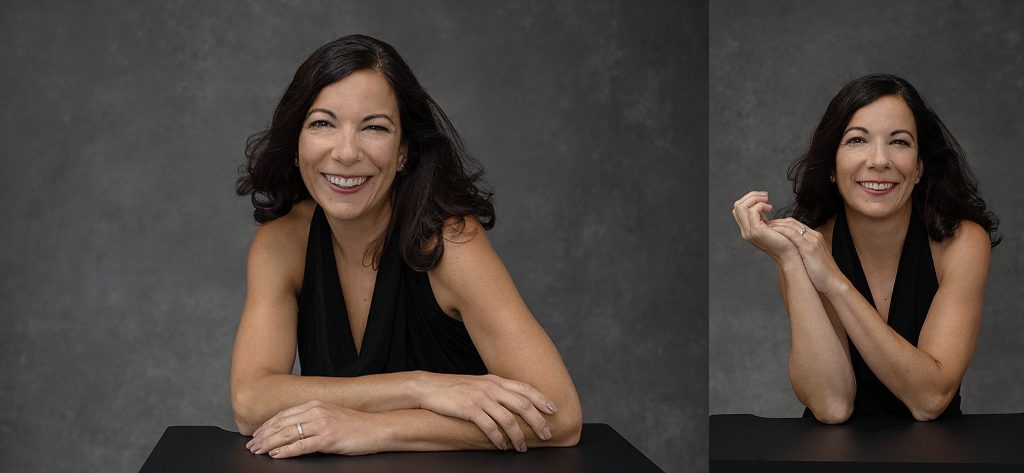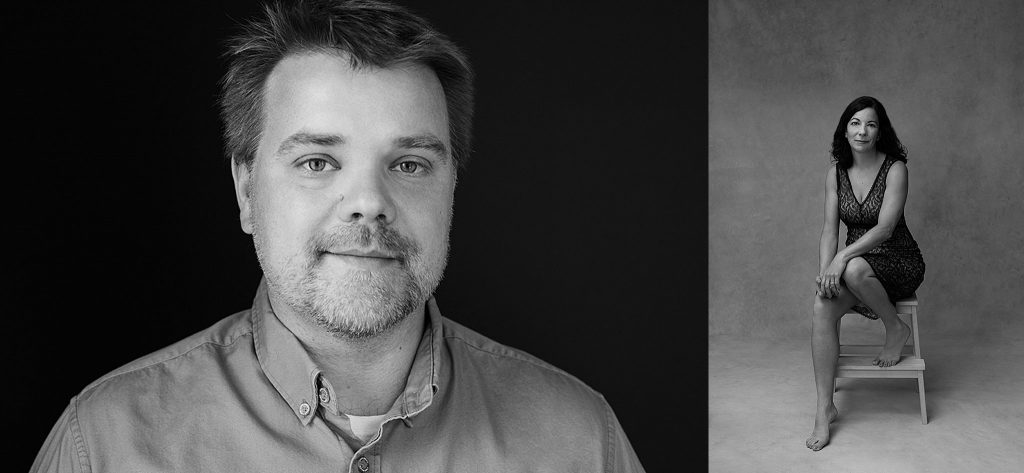 After individual portraits, Pete joined Shana and their dogs for a family photo.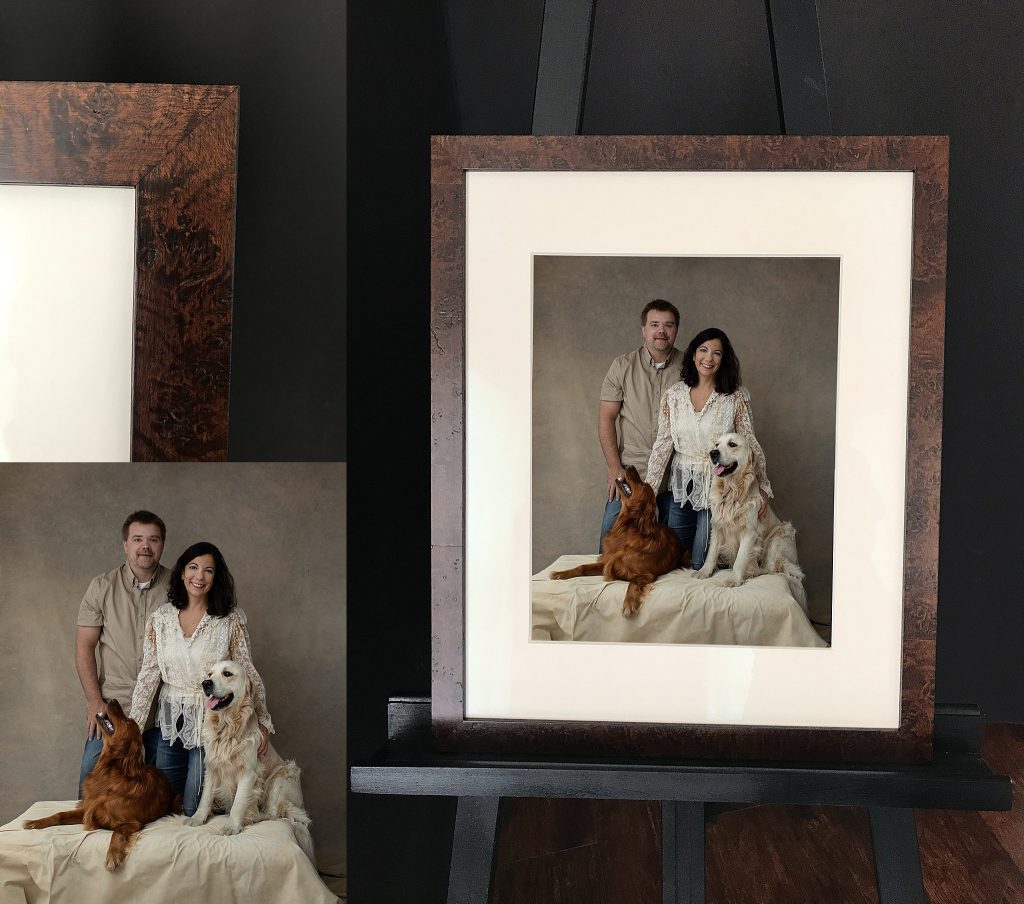 The couple chose a wall enlargement of their family portrait, custom framed in burled wood with museum glass – a true heirloom.