It has been a busy month for the Protest Portraits. We moved the large-scale outdoor art exhibit from Holderness School to Plymouth State University, where it was installed for ten days. Next, we installed it at New Hampton School for two weeks. Teachers and professors at each school incorporated the exhibit into their curriculum.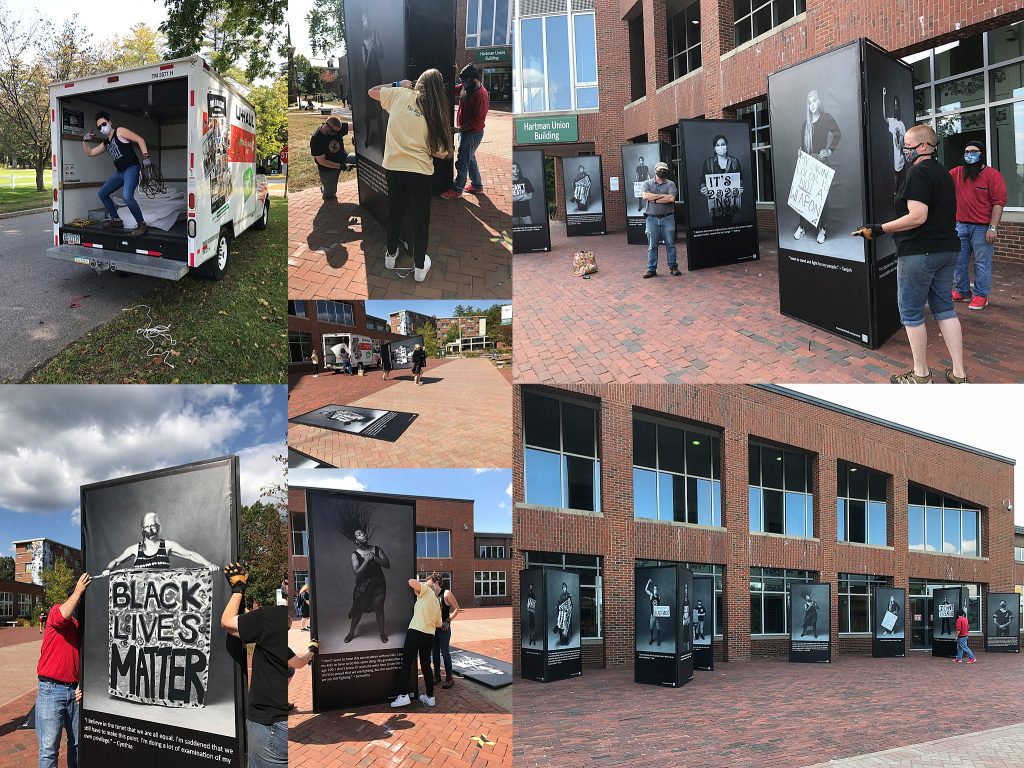 Amy Wilson, Chair of the Visual and Performing Arts Department at New Hampton School designed lessons around the exhibit. The School's Diversity Club coordinated an opening reception, and there was much discussion.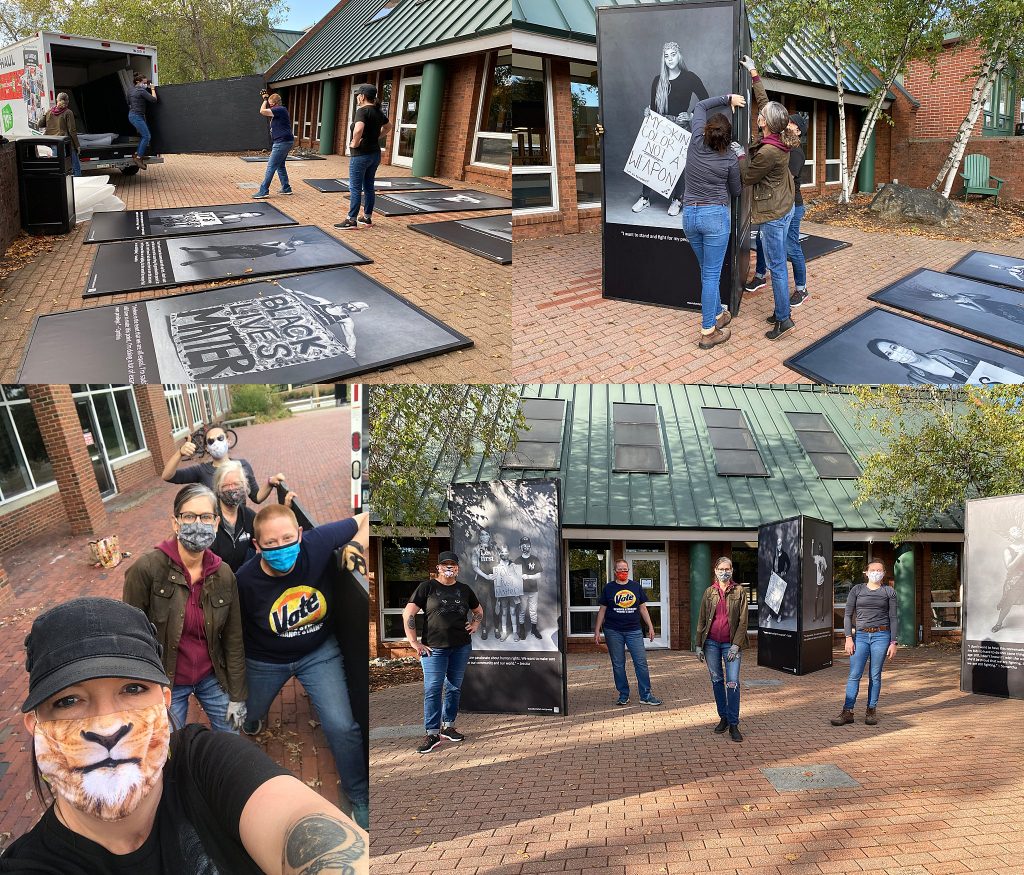 Then we moved the exhibit to storage for the winter. Special thanks to the NH Master Chorale for sponsoring the storage unit until spring. Several institutions are interested in displaying Protest Portraits in the spring. Please email maundy@maundymitchell.com if you're interested in having this exhibit at your institution.
Thank you again to the many volunteers, donors, participants, and community for supporting this movement and this exhibit.
In addition to the large-scale exhibit, several of the Protest Portraits were chosen for other exhibits, both online and in person. The online exhibits include "Us: What Divides Us and What Unites Us?" (group) international juried exhibit, Protest Portrait: Nakiya #1, Touchstone Gallery, Washington, DC, online, September 18-November 3, 2020. www.touchstonegallery.com and "See My Color" (group) a national, juried social justice exhibition by the Women's Caucus for Art of Greater Washington, DC, online, September 30–November 30, 2020.  https://www.wcadc.org/seemycolor

Three framed Protest Portraits are also currently on exhibit at the Reece Museum at East Tennessee State University, Johnson City, TN, "The 2020 FL3TCH3R Exhibit" (group), international juried exhibit, Protest Portraits: Francois #2, Protest Portraits: Taejah #1, Protest Portraits: Trysten #1, October 5 – December 11, 2020.  https://www.fl3tch3rexhibit.com