Sarah manages one of the restaurants on Main Street in downtown Plymouth, NH. Most of the locals reading this will probably recognize her. She's kind of a quiet person. She loves her animals. She works hard, and she doesn't often do things for herself.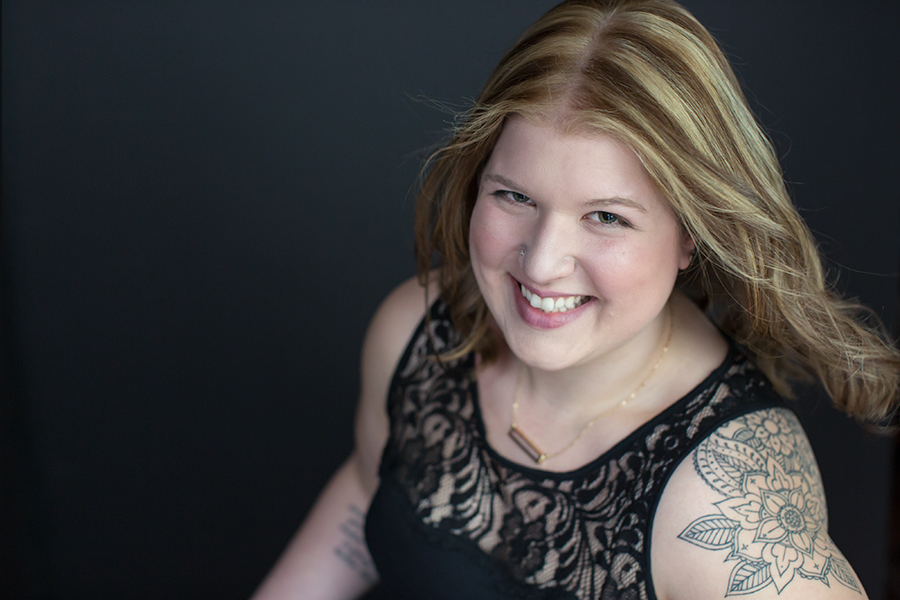 "I've always been a behind the scenes type of person so this was a chance to see myself in a new light and get out of my comfort zone. I was anxious knowing I was going to be in front of a camera but you made it easy and so much fun. It was a great experience and I have beautiful portraits from it…and a new love for chickadees!"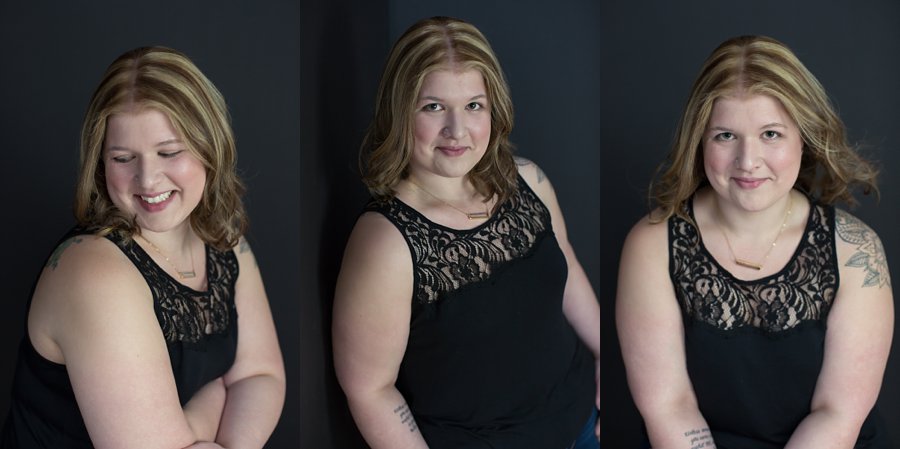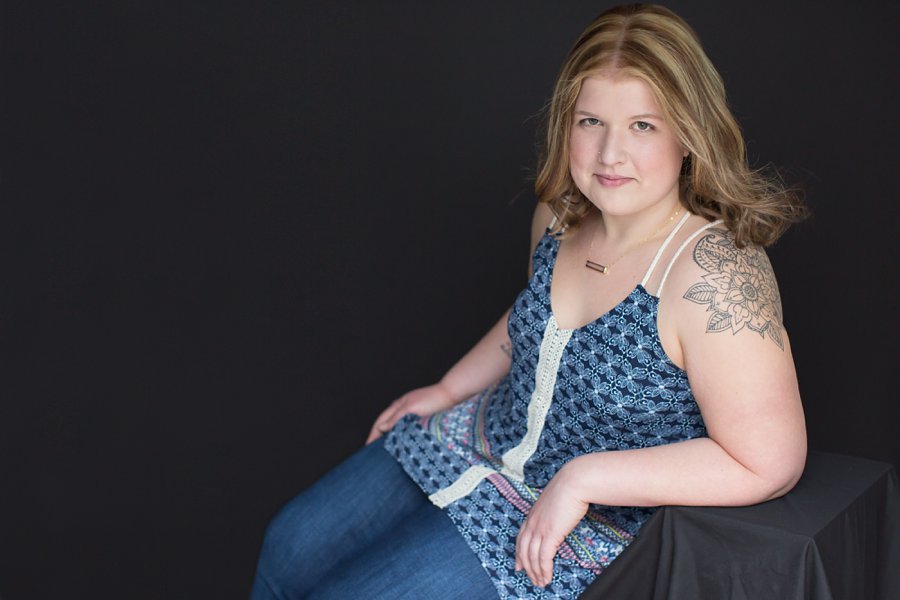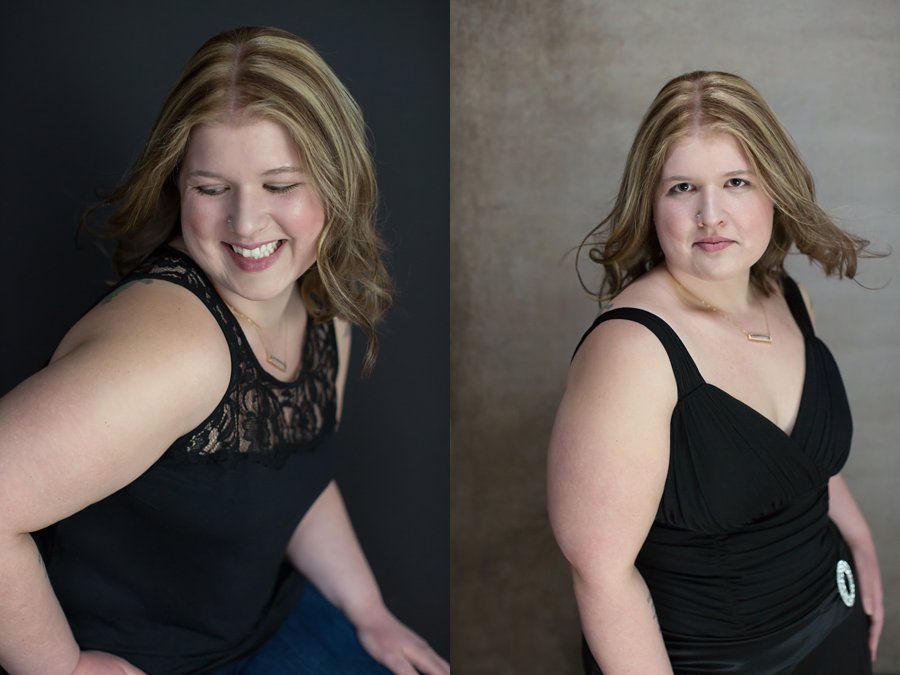 The chickadees I trained are still hand-feeding (they usually stop this time of year, when food becomes plentiful). At the end of her session, Sarah wanted to try feeding them. It worked! She got a little emotional when this chickadee landed on her hand.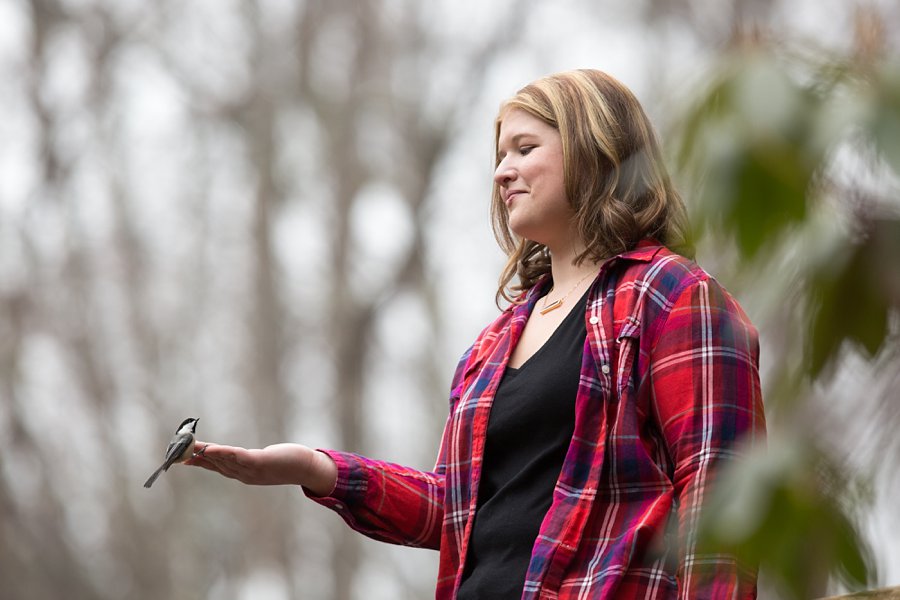 Sarah's heirloom folio box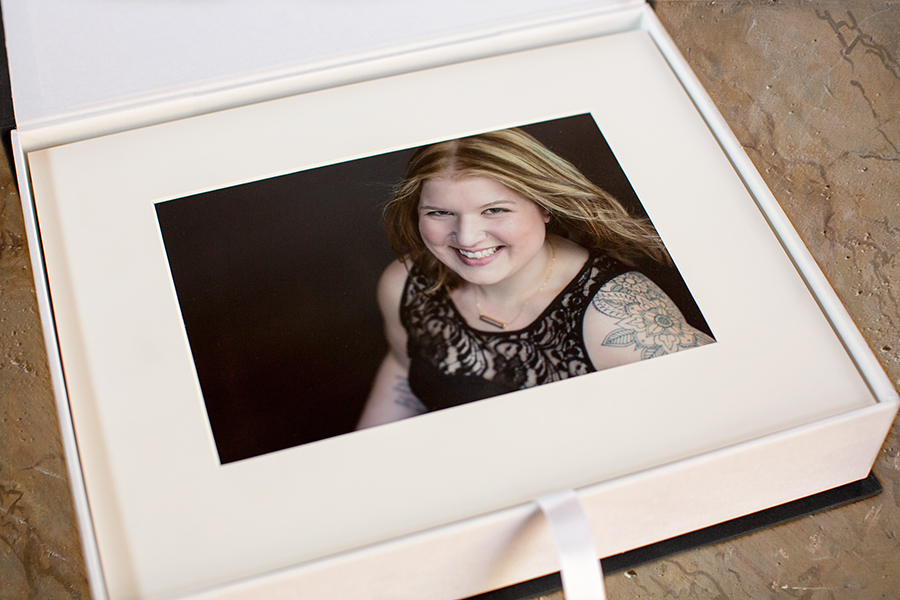 Hair & Makeup by Ashley Conn