September 4, 4-6 p.m.
You're invited!
Plymouth's monthly art walk is September 4! Join us for a pop up art gallery and open studio between 4:00 -6:00 p.m., at 2 Post Office Square, Plymouth, NH.
Walkabout Wednesday is coordinated by the Museum of the White Mountains at Plymouth State University. You can find a map of the pop up art shows HERE.
This month, I will host artists Lisa Grand Murphy and Cilla Sheehan.  I will also show some of my portrait photography work.  Outside, musician Mark Dionne will play acoustic guitar!
An artist and art teacher, Lisa Grand Murphy is a visual storyteller. Narratives connect and frame her work. Her art is social, topical, and personal. She considers herself primarily a printmaker, but works in a wide variety of artistic mediums. Lisa Murphy grew up in the Plymouth, New Hampshire region and currently lives with her family in Bethesda, Maryland, just outside of Washington DC.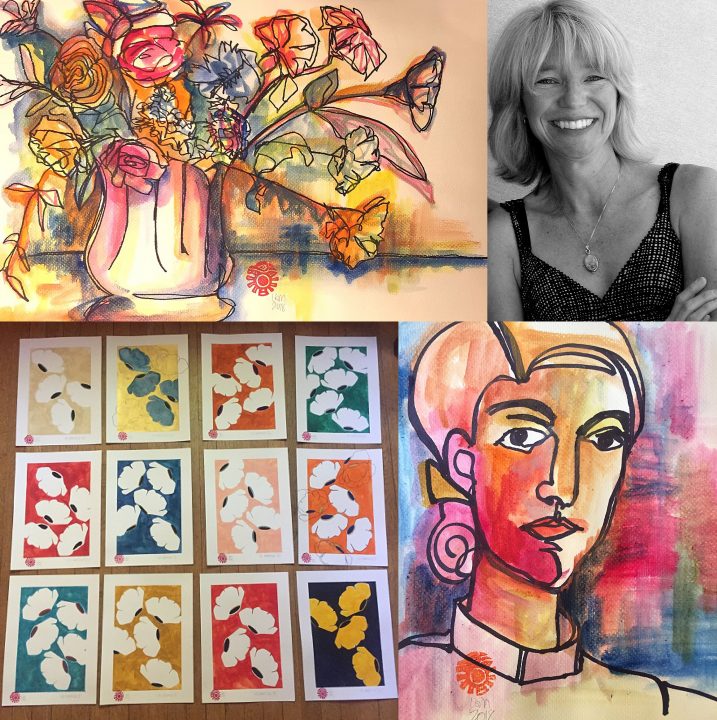 Cilla Sheehan is a New Hampshire artist who works in mixed-media. She has shown her work in juried and open shows throughout the Northeast. Cilla is a member of Women's Caucus for Art/NH and she served on their board of directors for three years.
In her work, Sheehan uses pieces she finds at yard sales, at the dump, or discarded along city streets. She finds grace and beauty in older objects that many newer pieces lack. She says, "When they are arranged in new ways they tell stories that differ from their origins." She calls her art pieces "the ultimate phase in recycling."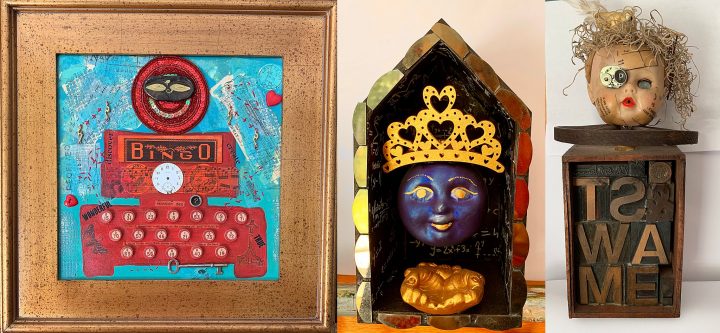 Mark Dionne is an acoustic guitar player and singer who performs freestyle songwriting on the go, (also known as 'Stump the Singer" or "These Three Things") and covers hits spanning seven decades, from Country to Classic Rock. Dionne plays everything from Elvis to the Everyday Radio Play and has toured throughout the region for several years.
Come, enjoy pop up art and live music! Drink wine, eat chocolate! You can find out how portrait sessions work, see recent portraits, chat, network, buy art, or just enjoy the artwork.
Stop by Maundy Mitchell Photography 9/4. Lisa Grand Murphy, Cilla Sheehan, Mark Dionne and I would love to see you.