You're invited!
Plymouth's monthly art walk is this Wednesday!  Join us for an open studio on Wednesday, May 2, 4:00 -6:00 p.m., at 2 Post Office Square, Plymouth, NH.
This month, I'll show new work. I will also host artist Paulette Brace, who will show some of her paintings and prints.
Paintings by Paulette Brace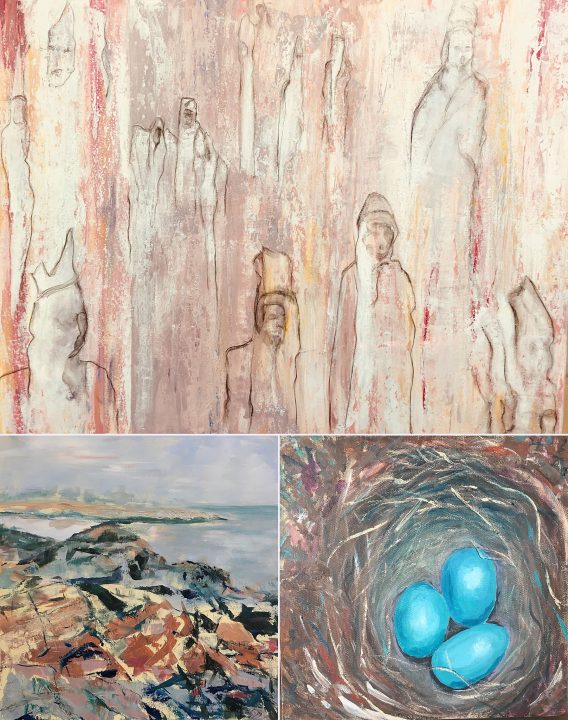 Paulette Brace is a contemporary painter. Using inks and acrylics, she creates modern landscapes and lifestyle paintings.  She is fascinated with people, young and old.  Her work often reflects her sense of humor and lively curiosity.
Paulette lives in Plymouth with her husband, Dick, and their dog, Lucy, who sometimes shows up in her prints and paintings.
You can learn more about Paulette Brace and her work here: http://paulettebraceart.squarespace.com
At Open Studio you can also find out how portrait sessions work, see recent portraits, chat, network, or buy a gift card. Of course there will be chocolate, wine, and music!
Stop by Maundy Mitchell Photography on May 2nd. Paulette Brace and I would love to see you.
Walkabout Wednesday MOBILE MAP & MORE INFO:
https://www.plymouth.edu/gallery/artwalk/
Maundy Mitchell's studio