June 5, 4-6 pm
You're invited!

Plymouth's monthly art walk is next week! Join us for an open studio on Wednesday, June 5, 4:00 -6:00 p.m., at 2 Post Office Square, Plymouth, NH.


Walkabout Wednesday is coordinated by the Museum of the White Mountains at Plymouth State University. You can find a map of participating artists and businesses HERE.
This month, I will host printmaker and installation artist Davida Cook, who will show some of her beautiful prints.
I will also some of my new work, including the start of a brand new personal portrait project. And if you haven't seen the expanded studio, come get a tour!

Come, drink wine, eat chocolate! You can find out how portrait sessions work, see recent portraits, chat, network, buy art, or just enjoy the artwork.

Stop by Maundy Mitchell Photography on 6/5. Davida Cook and I would love to see you.
Some of Davida Cook's prints: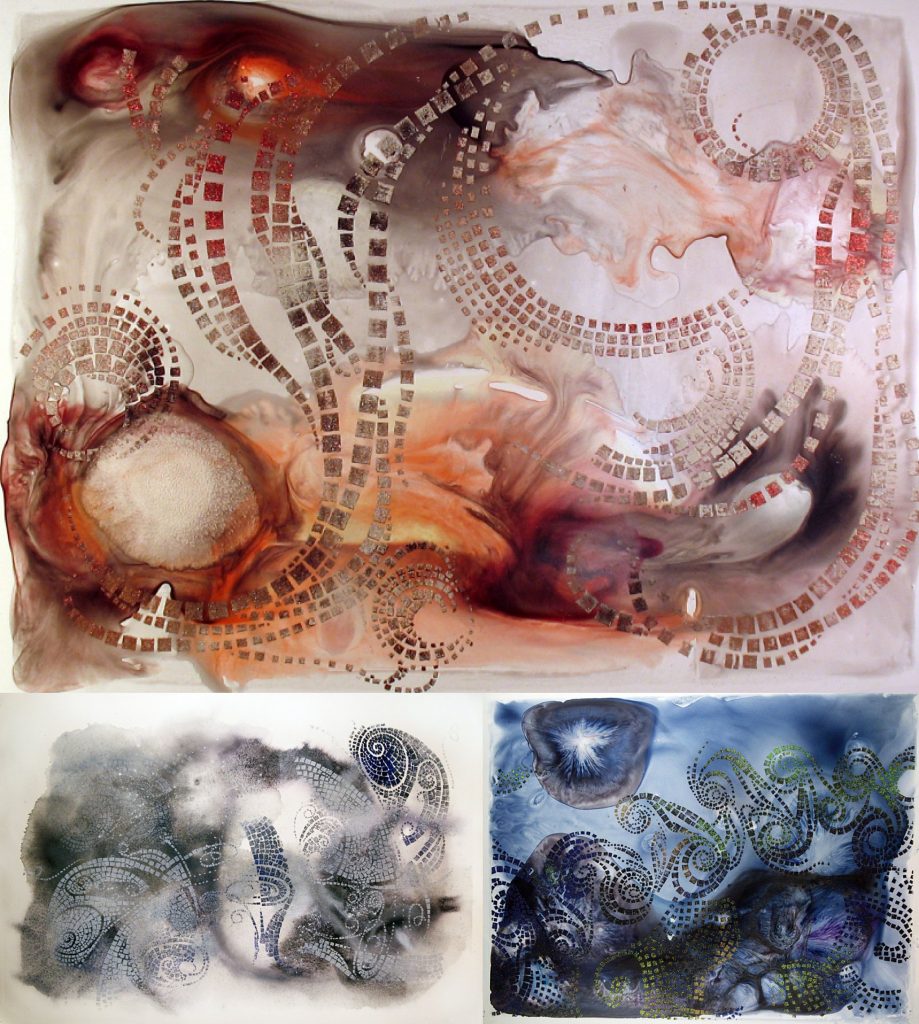 Davida Cook holds a BFA from the University of Michigan, and her work has been shown in numerous exhibits around New England. Her prints often combine techniques of watercolor, overlaid with mosaics.
She describes her work as an attempt to see order in a chaotic reality. "The dual imagery in [my] work reflects how a deliberate, man made concept overlaying a turbulent environment is one way we try to make sense of the world."
She recently opened Meredith Frame Shop on Main Street in Meredith, NH. Davida is a member of both the National and New Hampshire chapter of the Women's Caucus for Art.
Maundy Mitchell's studio: