You're invited!
Join us for a special Walkabout Wednesday on July 11, from 5:00 – 7:00 p.m. at 2 Post Office Square, Plymouth, NH.
Presented in partnership with the PSU Women's Leadership Summit  Plymouth's popular " Walkabout Wednesday " will showcase women artists and entrepreneurs.  Businesses in Plymouth's downtown are teaming up to raise awareness of the many women who work and live in central NH.
The Walk is sure to be an inspiring evening, with food and many different kinds of creative work around town.  See below for a link to the map.  At Open Studio you can find out how portrait sessions work, see recent portraits, ask questions, and network.  Of course there will be chocolate, wine, and music!
This month, I'll show new work. I will also host artist Annette Mitchell, who will show some of her paintings.
Annette Mitchell is Professor Emerita of Art at Plymouth State University and the inventor and principal teacher of the foam plate printing technique. She continues to teach in PSU's College of Graduate Studies, having served as Coordinator of Drawing since 1981. She received the New Hampshire Art Educator of the Year Award in 1990.  She has been featured in magazines and blogs nationwide, and her work is in numerous public and private collections. She continues to teach, and to create art across mediums in her studio in Plymouth, New Hampshire.  You can see more about Annette Mitchell here: https://www.annettemitchellart.com
Some of Annette Mitchell's paintings: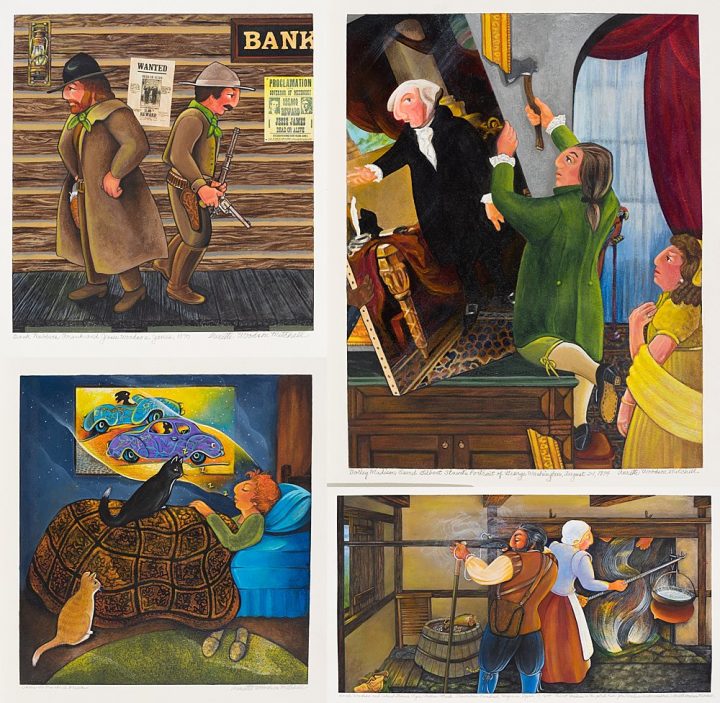 Maundy Mitchell's studio: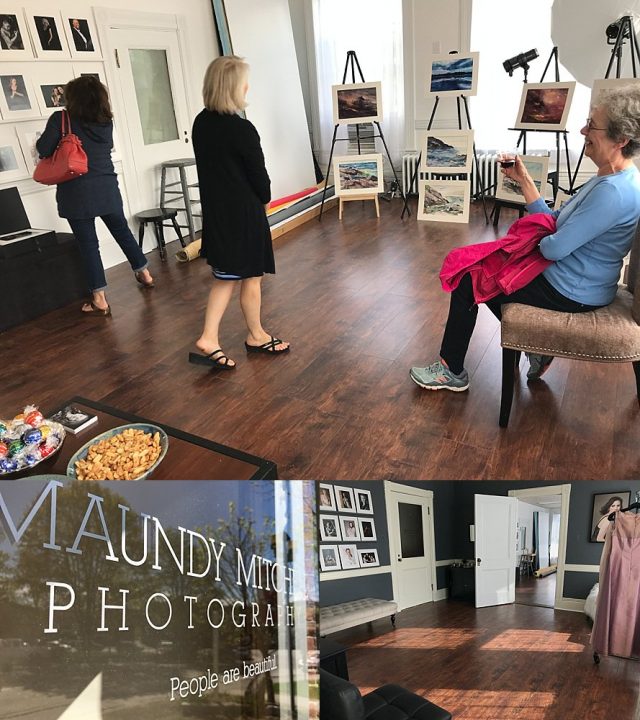 Walkabout Wednesday MOBILE MAP & MORE INFO:
https://www.plymouth.edu/gallery/artwalk/
Stop by Maundy Mitchell Photography on July 11th.  Annette Mitchell and I would love to see you.