Knitted Together is a personal project that I began this year. This is Part IV: Mom
This is my mother. This portrait represents the way she lives her life now. Mom dotes on her little dog, Molly. She makes special meatloaf for Molly's dinner. Molly has her own pink carriage to ride in in case she gets tired on her walk. Mom even has a closet full (FULL) of dog outfits for Molly.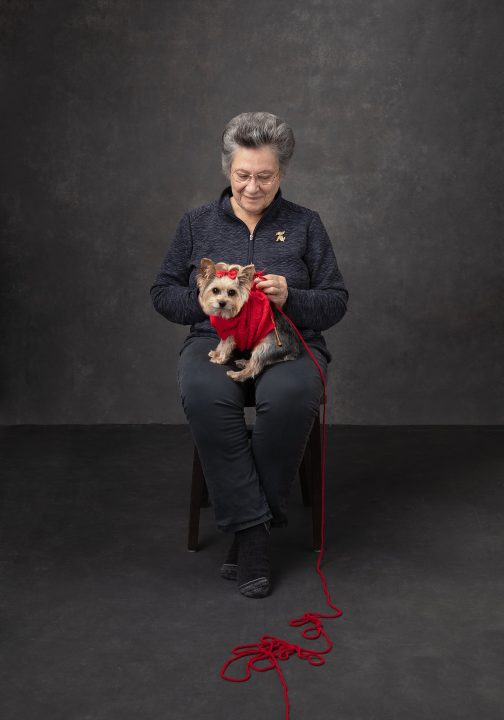 Knitted Together is a collection of portraits of people darning red garments from wool. Each portrait is printed on canvas and framed. In each, a strand of red yarn leaves the frame and leads back to one shared central ball of yarn.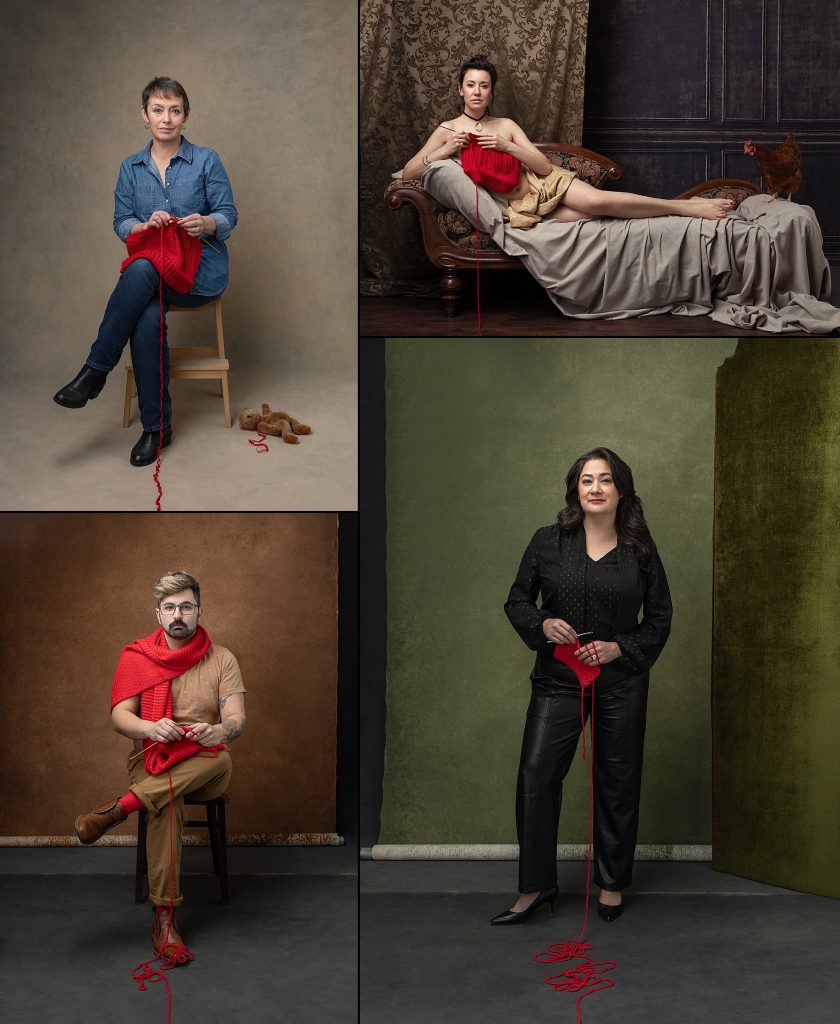 In each portrait, the red garment is at a different stage of progress. One wraps a person's neck. One is held in front and trails down the subject's leg. Each grants insight to an aspect of the subject's life, including love, loss, birthing, caregiving, sexuality, or outlook: sometimes guarded, or sometimes on display.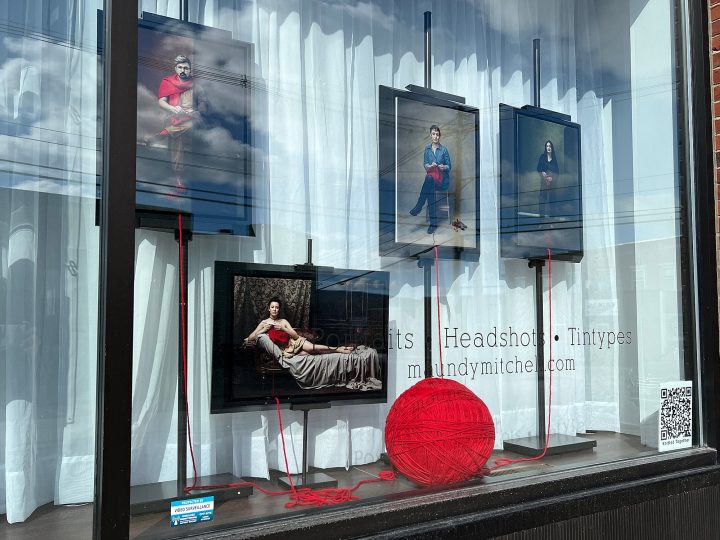 This is a body of work that will grow, with new portraits being added. It will eventually be on exhibit. This work is about individuals, humanity, and connections. We are distinct, but we exist together.
You can see more from Knitted Together HERE.