Sophie is a student at New Hampton School. She is a talented young actor who also sings, plays the flute and has been dancing since she was two years old. Sophie has performed at New Hampton School, as well as Winnipesaukee Playhouse. Her favorite roles are the evil villains – they are the most fun, she says.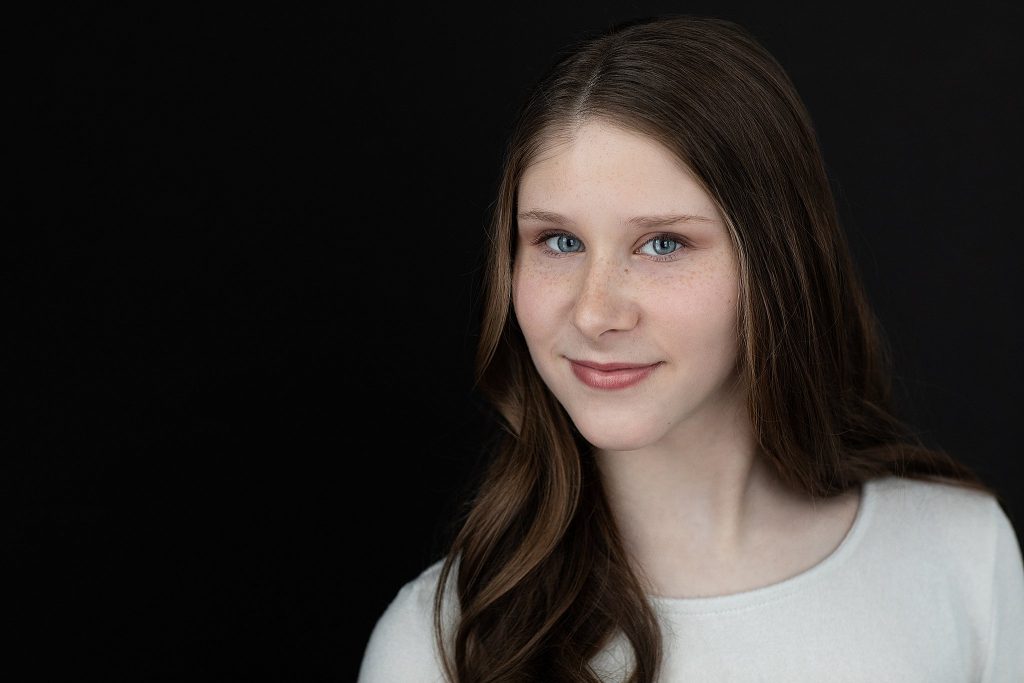 One of the best things you can do to support a young actor is help them get professional headshots. These are the photos that will be in front of casting directors. They will determine whether the actor gets the chance to audition for a role.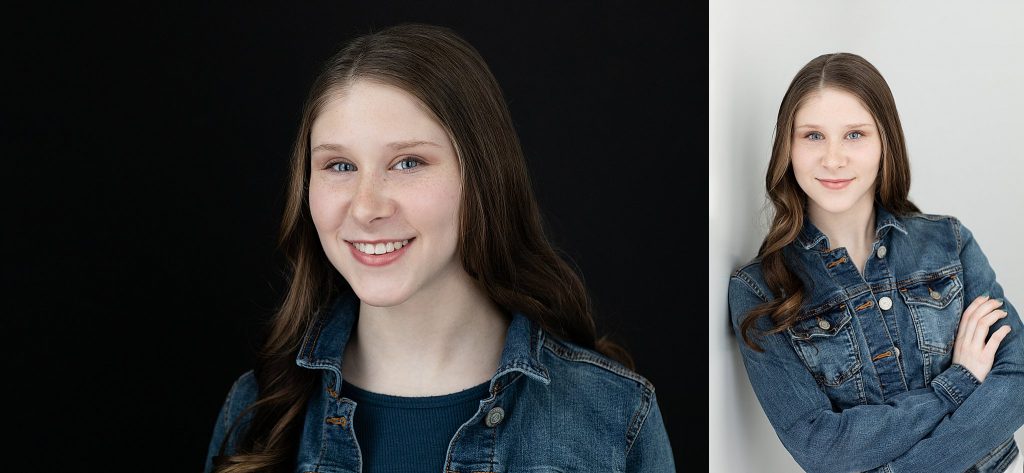 Casting directors look for different things depending on the role, so it's important for actors to have a few different expressions and face angles in their photos. That way they can easily submit photos for the roles they really want, whether it's drama, comedy, or "the evil villain".
Expression is everything in headshots, so I guide people throughout their session. At the end of the session, we sit together to choose their favorites. Next, I retouch the headshots perfectly and deliver them within five business days.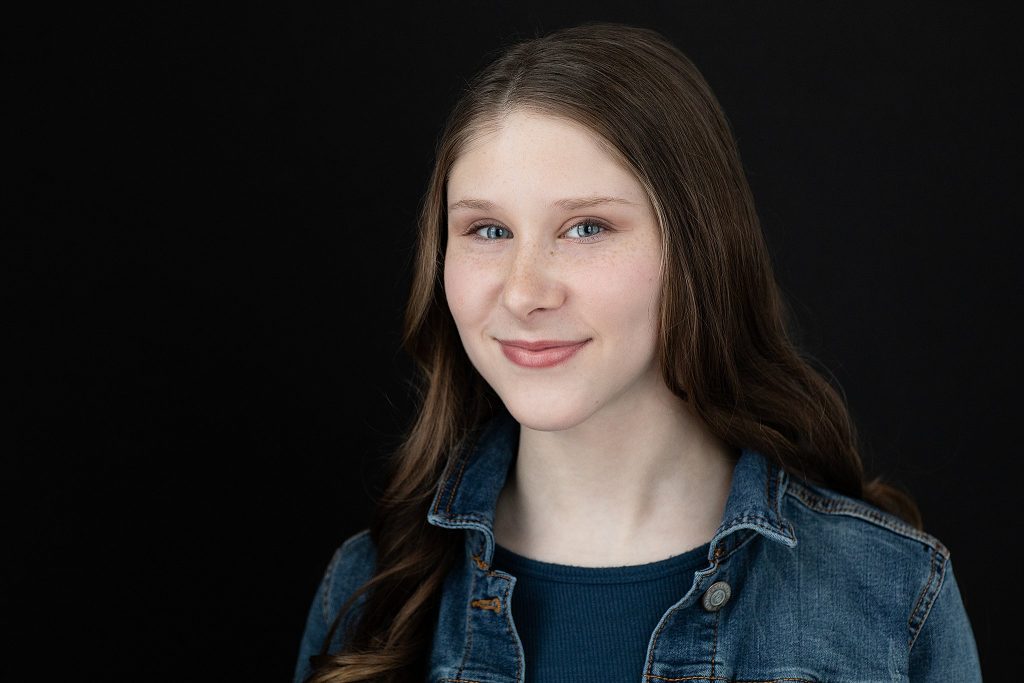 Sophie's parents surprised her with a gift certificate for a Headshot Session for her birthday. She was excited for her studio day, which included professional hair and makeup styling. She had a lovely day, and now has a collection of headshots that she is proud of, for a variety of uses.